Rice Cooker
Penne alla Vodka (without vodka)
Your whole family will love this iconic pasta in red sauce. This penne alla vodka is inspired by the Italian original – but you can make it in your rice cooker!
Servings

3-4

Preparation

10 min

Cooking

75 min
Ingredients
2 tablespoons extra virgin olive oil
2 cups penne
2 garlic cloves, minced
¼ teaspoon crushed pepper flakes
1 teaspoon dried oregano
1 cup low sodium chicken stock or water
½ cup tomato sauce
¼ teaspoon kosher salt
1 cup cherry tomatoes
¾ cup milk or unsweetened oat milk
½ cup freshly grated parmesan cheese
2 tablespoons chopped basil
Directions
Brush the inner pot with 1 tablespoon olive oil to prevent the noodles from sticking.
Add the remaining olive oil, penne, garlic, pepper flakes, oregano, chicken stock, tomato sauce, salt, cherry tomatoes, and stir.
Close the lid and select the [Slow Cook] function. Set the timer to 70 minutes and press start.
When the cooking is done, open the lid and stir in the milk and parmesan cheese. Close the lid and leave for 5 minutes.
Serve the penne topped with fresh basil.
WHAT IS PENNE ALLA VODKA?
Penne alla vodka is al dente penne (or rigatoni) pasta served with a creamy tomato based sauce, typically fortified with a splash or two of vodka.
The bright tomatoey essence is smoothed by use of heavy cream – and is given an added sharpness from the vodka.
Now, while most of the booze is cooked off in penne alla vodka, the flavor remains – and it is said to boost the taste of the cream and tomatoes.
In our (slightly hacked) version, we're using tomato sauce and fresh cherry tomatoes for a fresh one-two-punch. We've gone with unsweetened oat milk instead of heavy cream to keep it on the lighter side of things.
And, yep, we had the actual audacity to omit an ingredient from this delicious red sauce that is part of its namesake. But, don't worry.
IS THERE ACTUAL VODKA IN THIS RICE COOKER VODKA SAUCE?
No. Not a drop.
While a traditional vodka sauce definitely uses vodka in the cooking process, we're opting for a sauce that captures the soul and flavor of the Italian original – only without the alcohol.
You'll experience the deep, nuanced flavors in the tomato sauce – but can serve it to literally anyone!
HOW TO MAKE PENNE ALLA VODKA IN A RICE COOKER
To make penne alla vodka in your rice cooker, first things first: lightly brush the inner pot of your Tiger multifunctional rice cooker with a bit of extra virgin olive oil. This keeps the pasta from sticking while cooking.
Next, add your uncooked penne pasta, pepper flakes, garlic, stock, tomato sauce, cherry tomatoes, salt and oregano and stir well.
Select the Slow Cook setting for 70 minutes and press the Start button.
Once the cooking cycle is finished, open the lid and add your milk and Parmesan cheese. Stir and close the lid again for 5 minutes.
Serve your penne alla vodka sauce with fresh, hand-torn basil for a pasta dish that is out of this world!
Products used in this recipe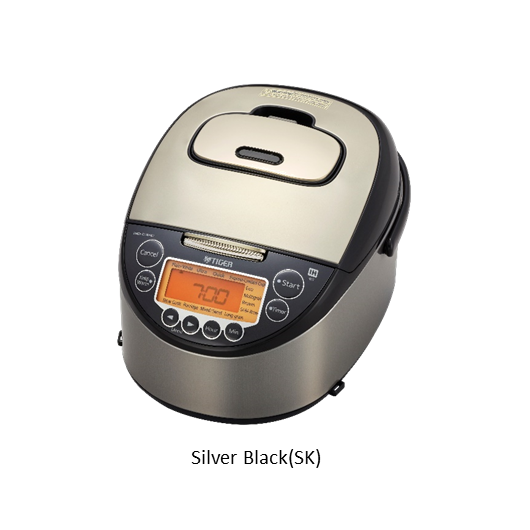 Induction Heating Rice Cooker JKT-D10S/D18S
Made in Japan rice cooker JKT-D is using a technology of the ceramic coating and it will realize to cook delic […]
LEARN MORE