Recipes
8 Traditional Japanese Recipes You Can Make In A Rice Cooker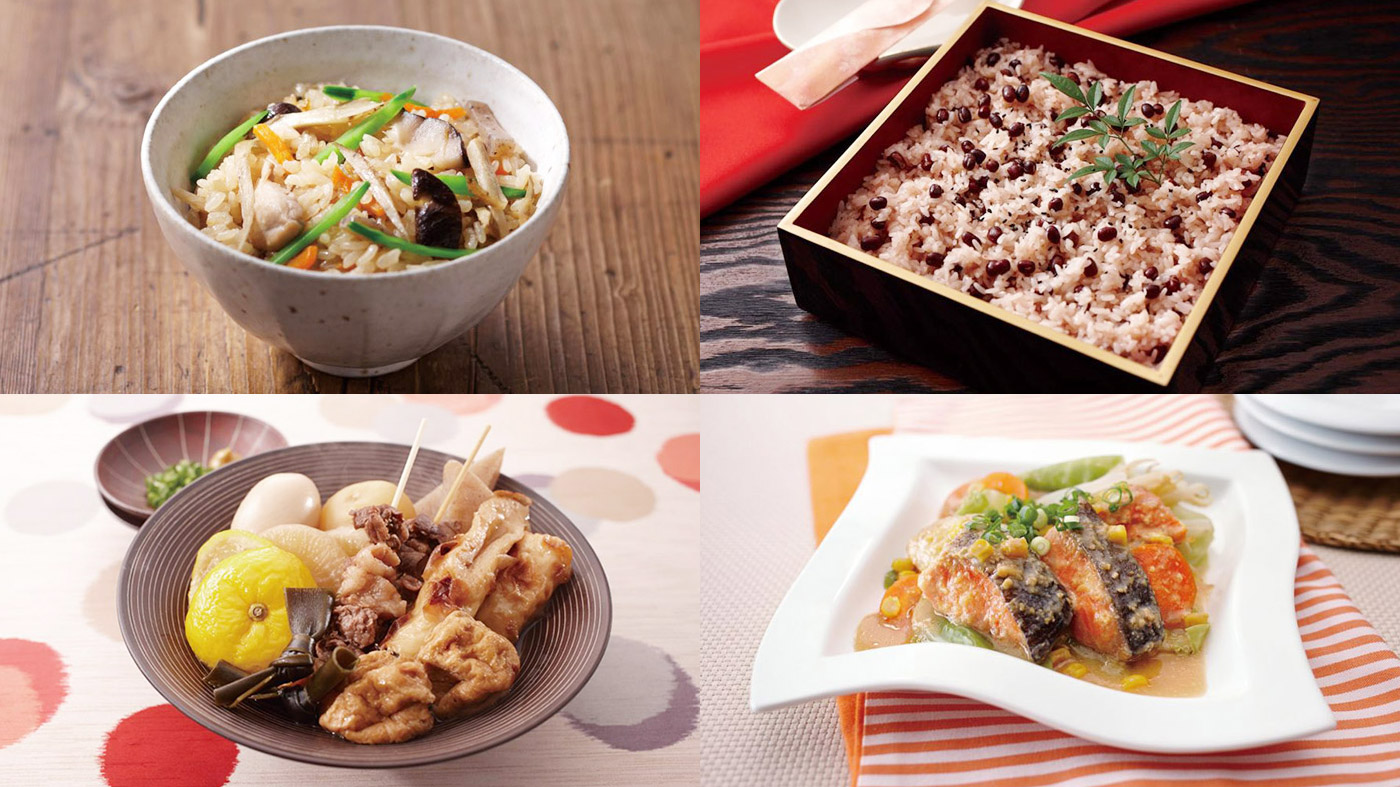 You know we're all about blowing up the boundaries of what you can make in a rice cooker. And from Swedish meatballs to vegetarian chili, we've dedicated a ton of energy to showing you that your Japanese rice cooker is a great tool for making all types of international cuisine.
Well, in this roundup, we celebrate all of the traditional Japanese dishes you can also make in your rice cooker.
This is the comfort food we grew up eating. And we're excited to show a bit of it off to you now!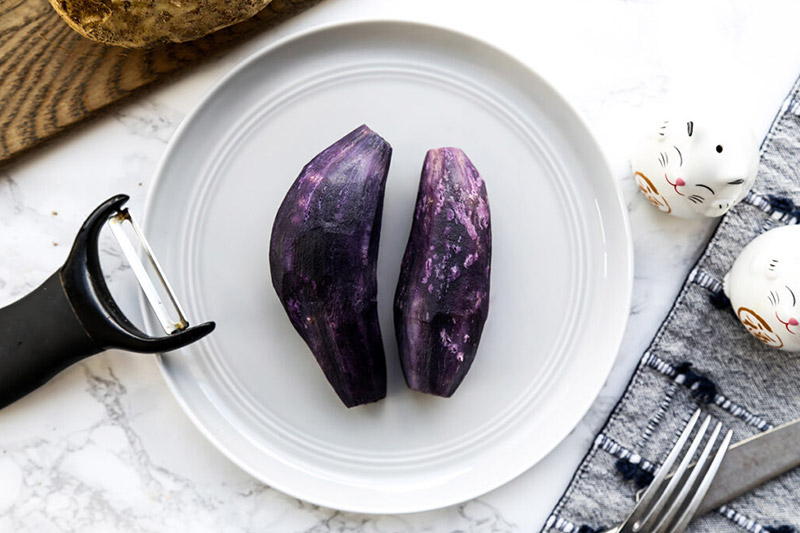 Purple Okinawan Potatoes
These purple wonders go so well chopped as a topper in your favorite healthy grain bowl, in a sweet potato pie for the holidays – or as the star ingredient in a decadent purple sweet potato haupia pie. Once cooked, they take on a smooth, creamy and slightly starchy consistency with a mildly sweet and nutty flavor.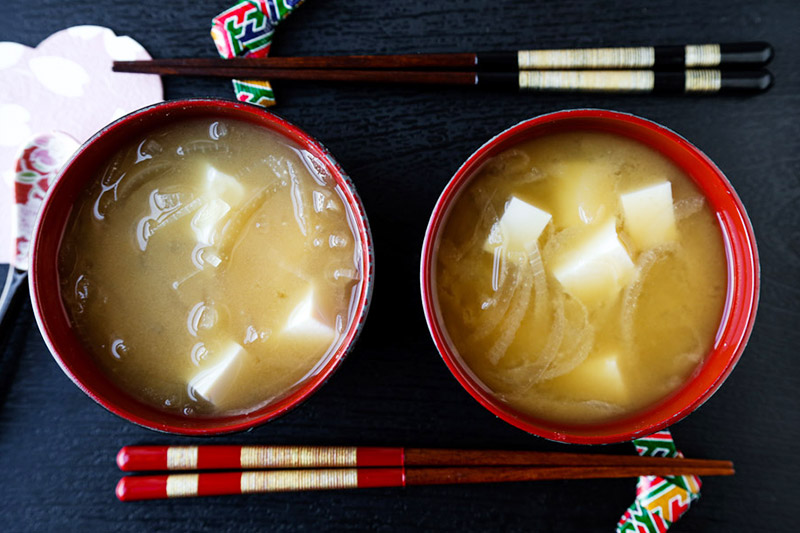 Miso Soup
Making this iconic Japanese soup recipe in your rice cooker is as simple as using the Slow Cook setting to cook the sliced onions for 30 minutes. The onions add amami, which is Japanese for sweetness. After that, add your tofu cubes and let them warm up in the hot broth. Stir in the miso paste last and serve as a side or appetizer to a traditional Japanese meal.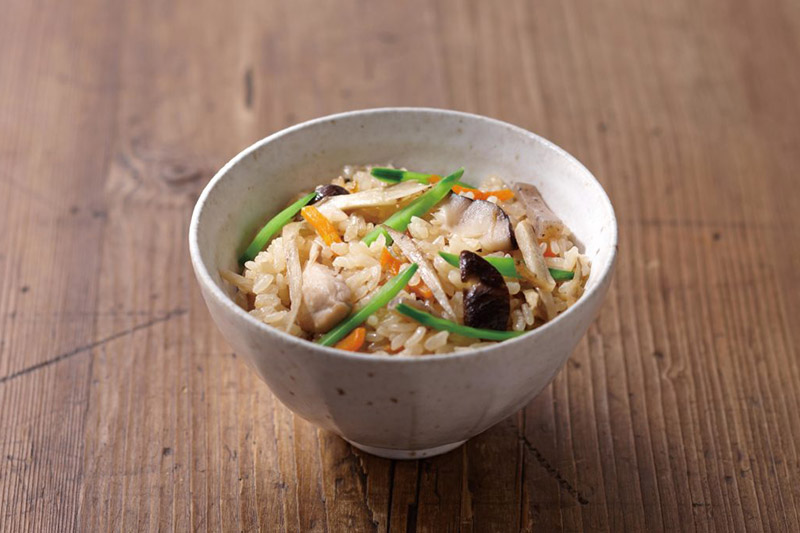 Takikomi Gohan
Takikomi gohan (炊き込みご飯) is a Japanese rice recipe that mixes vegetables and meat (sometimes even seafood) with short-grain Japanese rice. Seasonings like soy sauce, sake and mirin provide savory tones and an underlying dry sweetness to the dish. All of the elements are steamed together so the rice becomes intensely flavored by the ingredients it has been cooked with.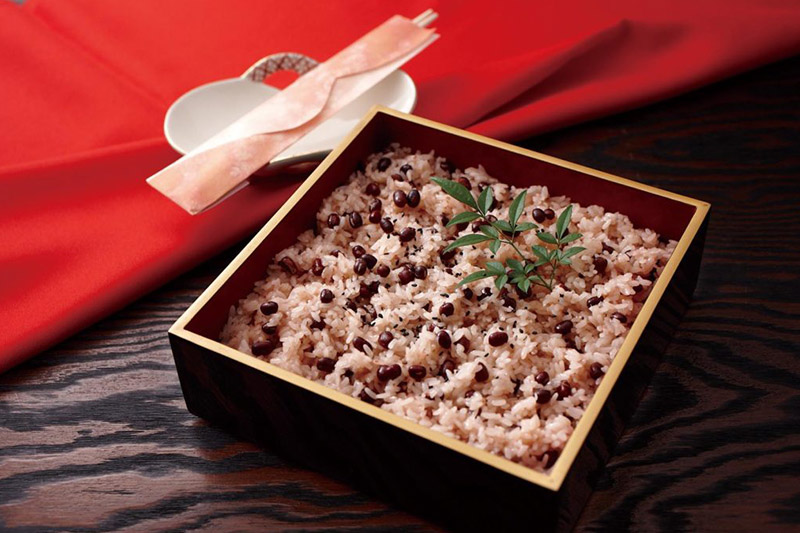 Sekihan
Sekihan (赤飯) is a dish served on special occasions throughout Japan, made of red azuki beans and sweet rice. This delicious dish typically accompanies birthdays, weddings, the birth of a new baby and regional festivals in Japan. It's also very common to see sekihan served on New Year's Day as part of the osechi ryori feast.
Salmon Chanchan Yaki
Originally hailing from the northern Japanese island of Hokkaido, chanchan yaki calls for fresh salmon to be coated with a savory and sweet miso based sauce and cooked with sliced cabbage and carrots. Bean sprouts and green onions are added to the mix, as is one of Hokkaido's most famous ingredients: sweet corn!
Sake, mirin and miso paste lend their dry, sweet and umami flavor components to this healthy fish and vegetable mash up.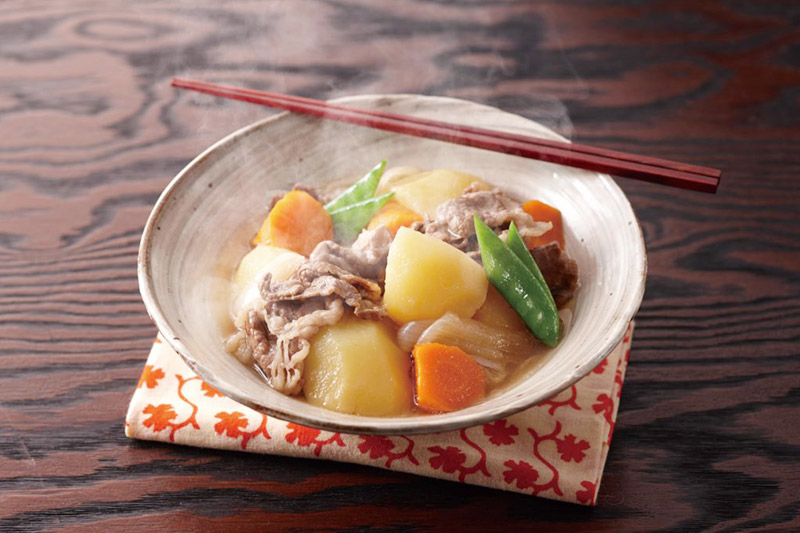 Nikujaka
Made of sliced beef simmered with vegetables such as onions, carrots and potatoes, you could almost make the argument that nikujaga is practically a Japanese pot roast – purely from an ingredients standpoint. However, unlike a pot roast or most beef stew recipes, the beef in nikujaga is sliced super thinly – and the broth also has a thinner consistency.
The rustic flavor is fortified by the savory elements of soy sauce and dashi, the dry bite of sake – and the slight sweetness of mirin.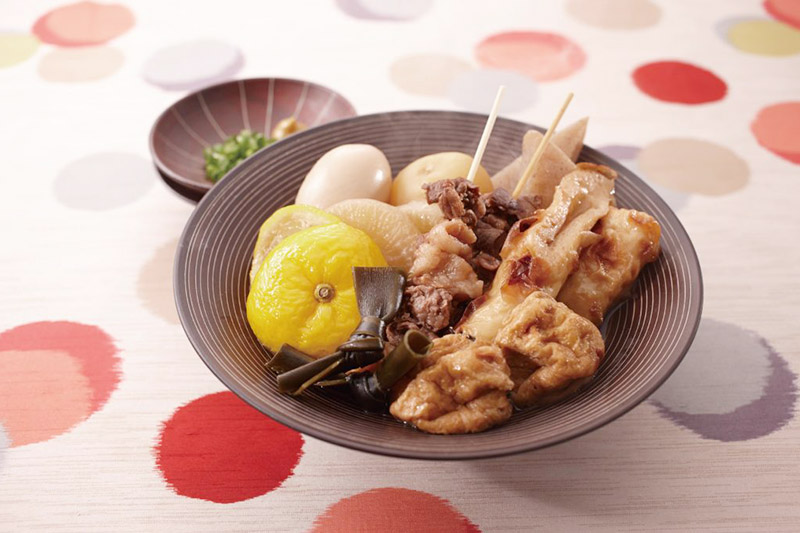 Oden
Oden (おでん) is a slow simmered Japanese dish that typically contains fish cakes, atsuage (deep fried tofu), fish balls, carrots, daikon, hard boiled eggs and konjac (or konnyaku) – served in a savory and sweet soy sauce and dashi broth.
While it has become more and more common in recent years to see oden in convenience stores and on restaurant menus year round in Japan, it has historically been a dish served in the cold weather months.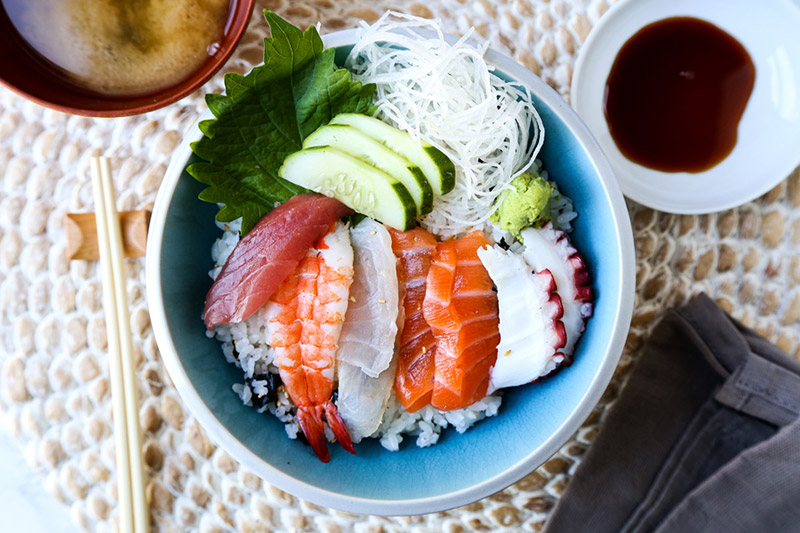 Chirashi Sushi
Chirashi (sometimes called chirashi sushi or chirashizushi) means 'scattered' – and is a dish that many times consists of sashimi served on top of a bowl of flavored sushi rice. Actually, the toppings used in chirashi differ from region to region in Japan – and, while raw fish is sometimes used, can many times also consist of vegetables and cooked seafood.
Much like a Japanese beef bowl or delicious oyakodon, chirashi is a composed meal in a bowl. It's super versatile. And it's easier to make at home than you might first think!