Recipes
8 Delicious Rice Recipes to Make in a Rice Cooker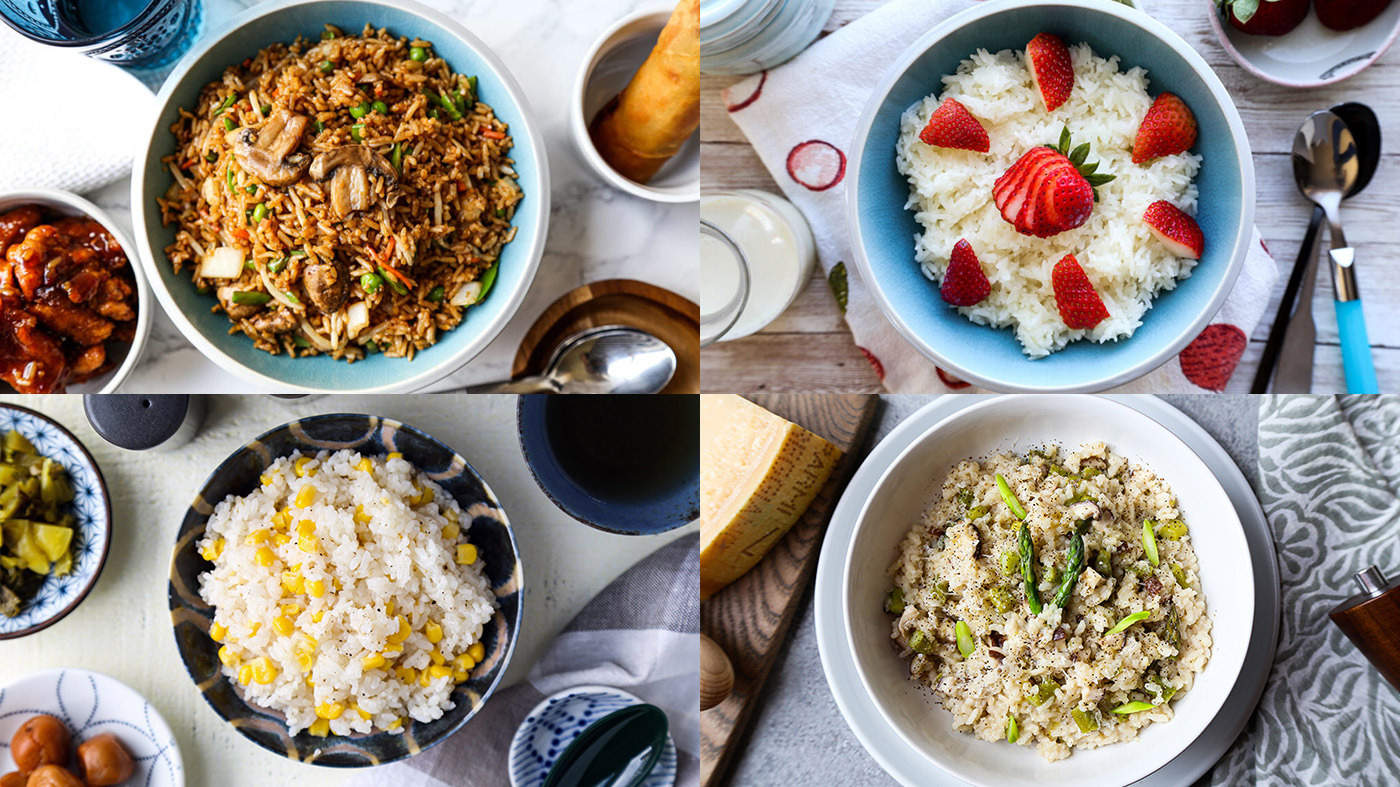 Rice cookers these days have so many different functions and can provide a delicious family meals with minimal prepping a cleanup. In this roundup we show you how versatile cooking with rice in a rice cooker can be! Here are 8 of our favorite rice recipes – from creating a simple flavored rice, a healthy soup, or something sweet for dessert, these family friendly dishes are colorful, tasty, and fun to eat!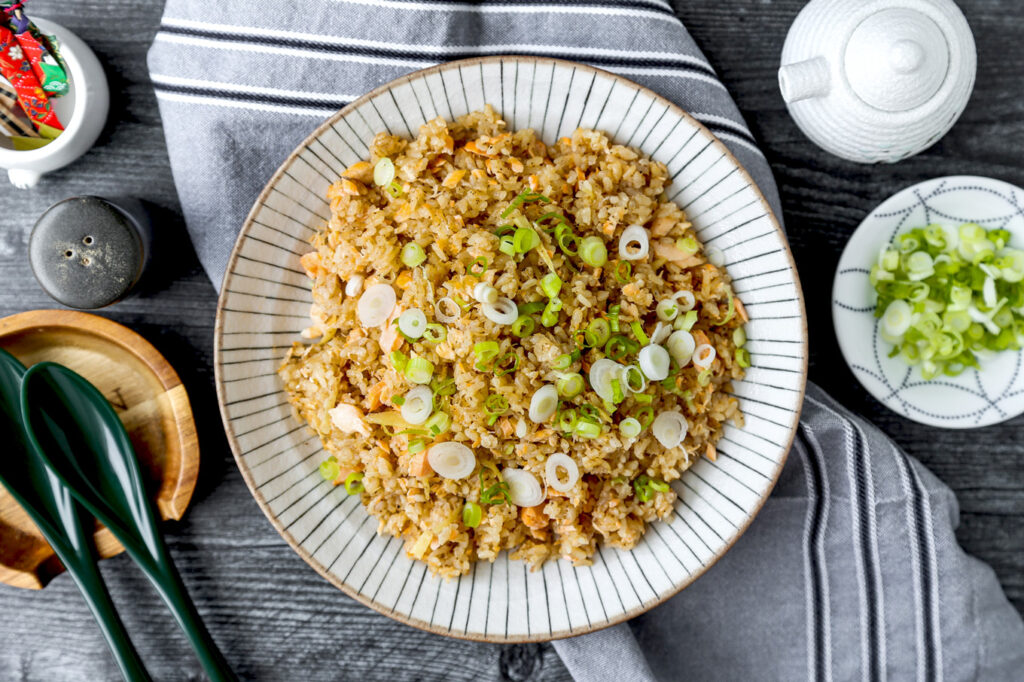 Salmon Rice
If you enjoy gomoku rice and other traditional flavored Japanese rice, you will love this salmon rice recipe. The rice is seasoned with a mixture of soy sauce, dashi, and sake, and topped with salmon and fresh ginger. Once the cooking process is done, all that's left to do is to break up the salmon and fold it into the rice. It's a beautiful dish that can be served as a main or a side.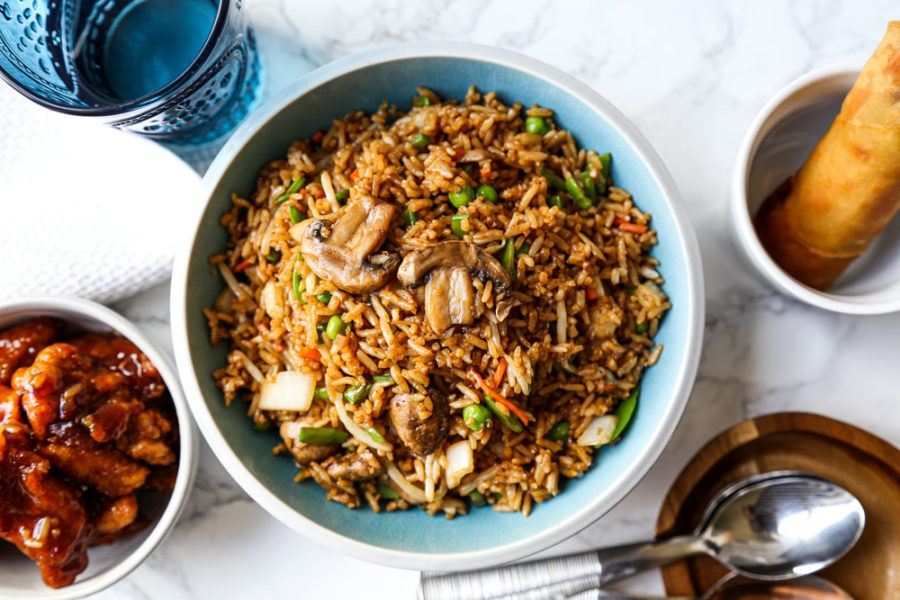 Takeout Style Vegetable Fried Rice
Why get takeout when you can make fried rice in your rice cooker that's just as good? Savory, nutty, and packed with colorful veggies, this classic American-Chinese style fried rice is guaranteed to become a favorite with your family. You will want to add this to your weekly meal rotation – we promise!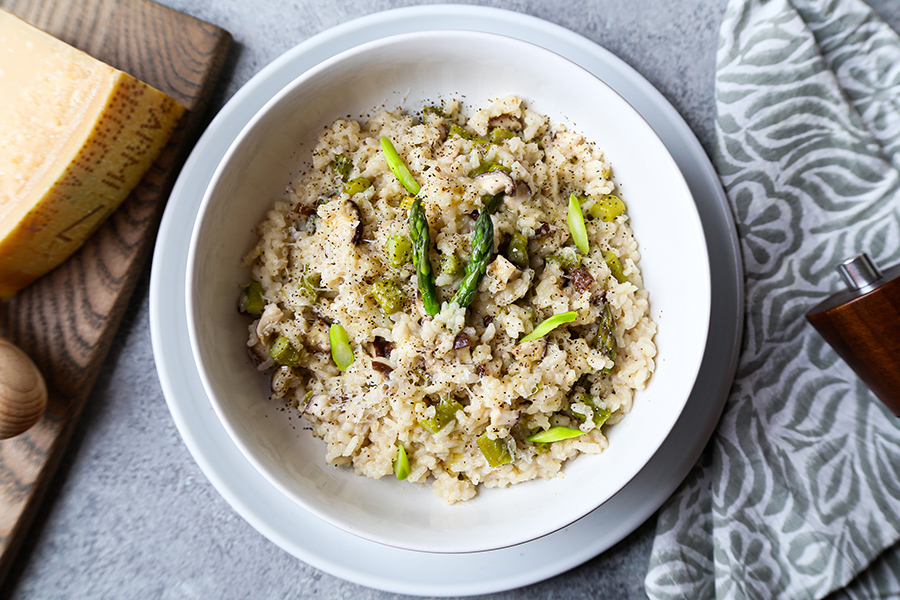 Asparagus and Mushroom Risotto
Did you know you can make really amazing risotto with your rice cooker? No constant stirring is involved – add all the ingredients to the inner pot, stir, set it, and forget it. The result is a creamy, earthy, and savory, asparagus and mushroom risotto good enough to be served in an Italian restaurant.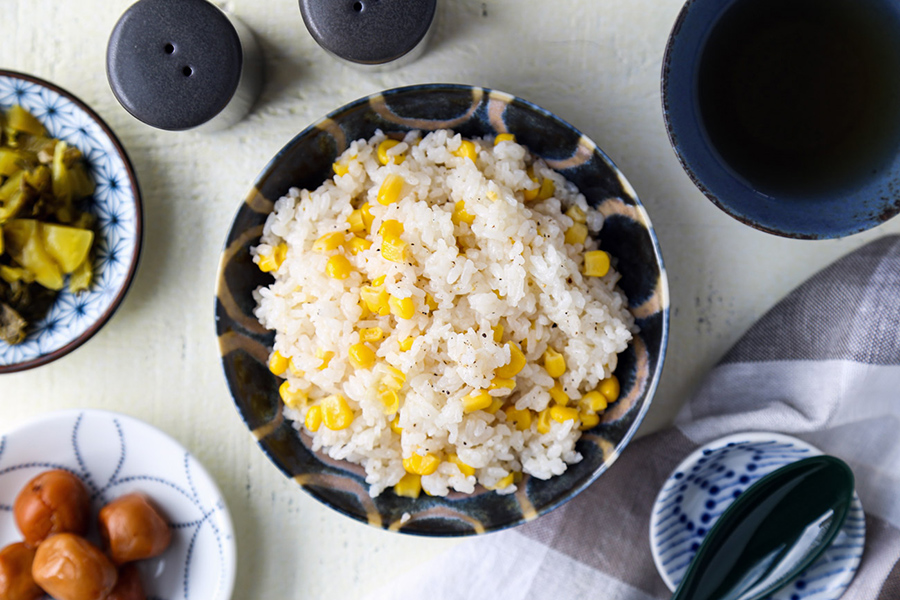 Corn Rice
This is a fan favorite, and for good reasons! This corn rice is such a simple recipe, yet, the combination of salty butter, sweet corn, chewy rice, and sharp ground black pepper, is pure perfection. It's a must try!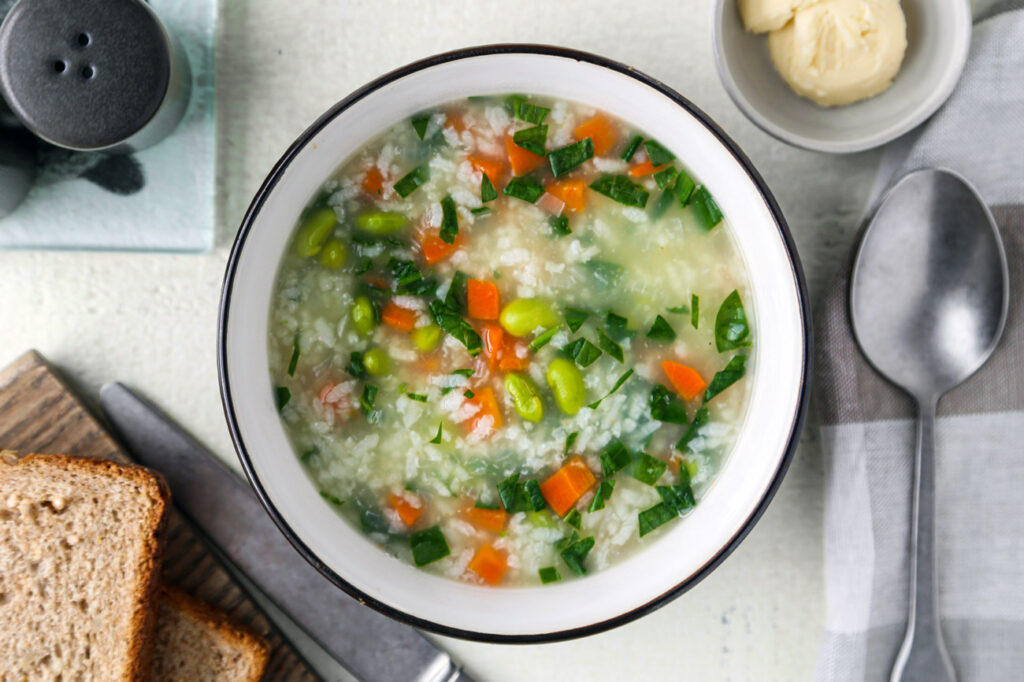 Edamame and Carrot Rice Soup
We love this soup for it's light and refreshing taste. It screams healthy and so good for you with every bite taken. We recommend serving this soup as an appetizer or as a main with a side salad and some whole grain bread, for a meal that's 100% healthy.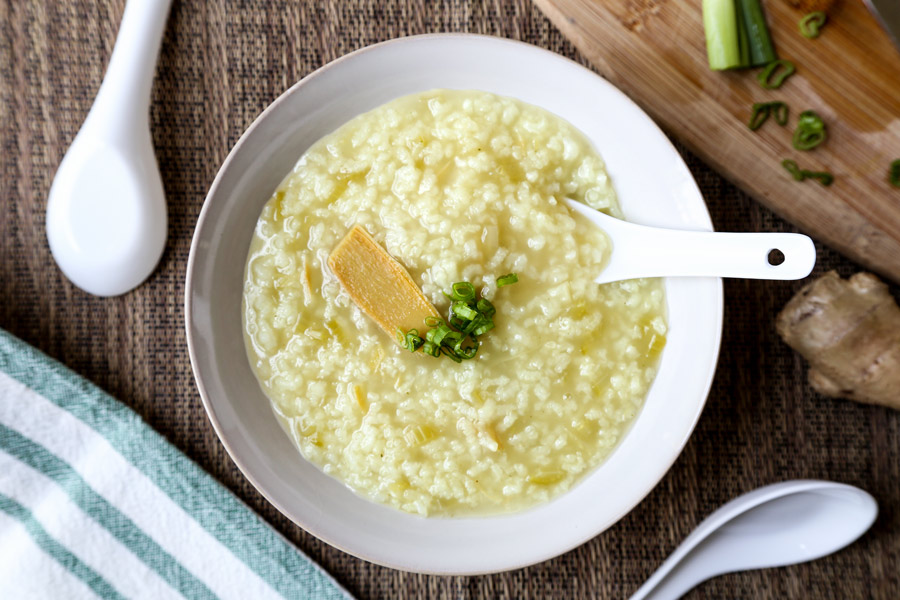 Congee
A classic Chinese dish, congee is very similar to okayu, the Japanese version of porridge. Our recipe uses chicken stock as the base and is topped with fresh ginger and chopped scallions. It's the perfect meal for those looking to slim down, as it's very low in calories and filling.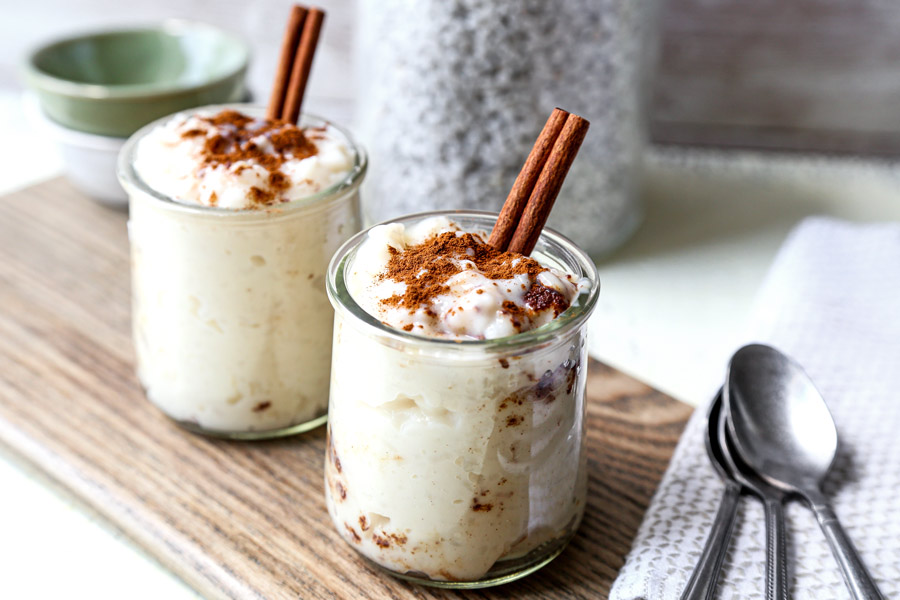 Rice Pudding
Making rice pudding in a rice cooker doesn't get any easier than this recipe! The combination of creamy and chewy rice, sweet and floral honey (or maple syrup), and warm cinnamon, make it so irresistible that everyone from kids to adults will be asking for seconds!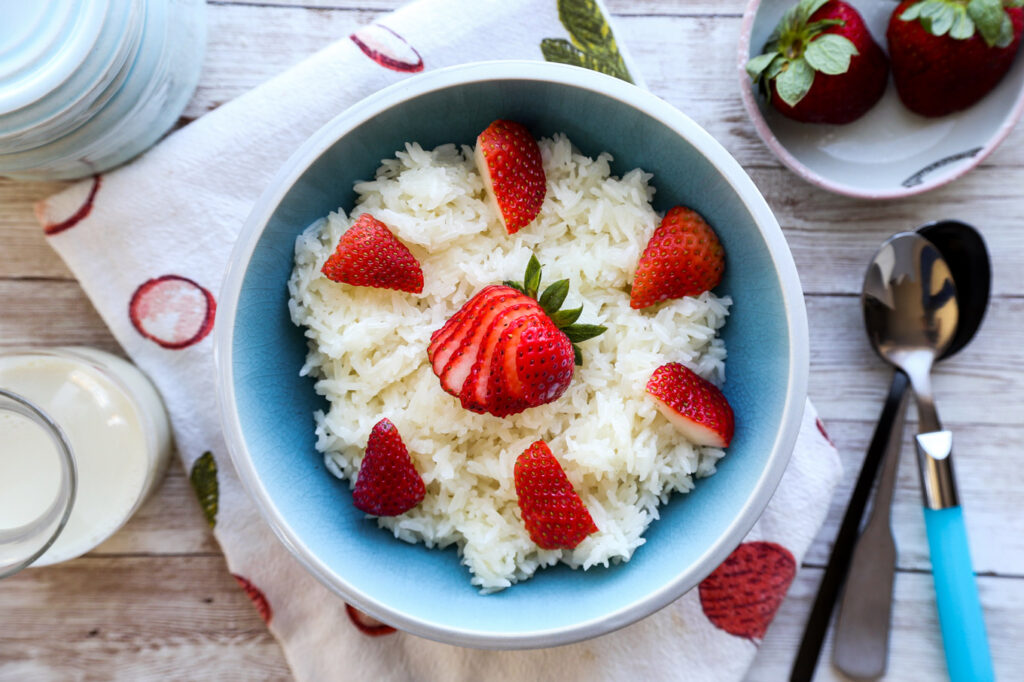 Thai Strawberry Sticky Rice
Lastly, we are taking you to sunny Thailand for a coconut and strawberry sticky rice dessert we can't get enough of. The milky and nutty coconut flavor pairs beautiful with the natural sweetness of strawberries. And to make it even more dessert-like, we've added condensed milk, which is a common ingredient used in Southeast Asian desserts. Top with fresh mint for a seriously addictive treat!