Recipes
10 Kid Friendly Rice Cooker Recipes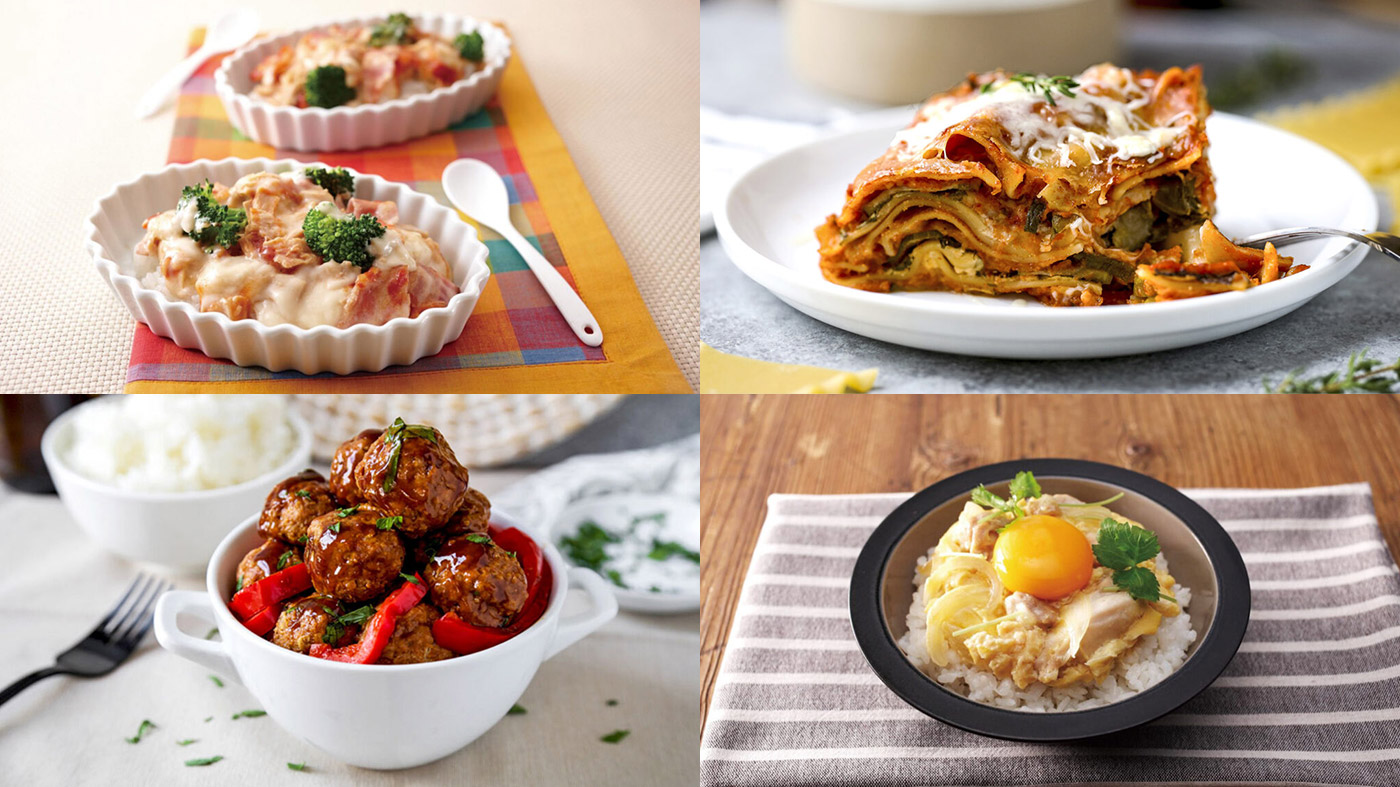 Busy moms and dads, did you know you can cook easy and healthy meals in your rice cooker? And we don't just mean rice based dishes, with Tiger's Multi Cooker the options are endless!
With minimum prepping and the press of a button, making dinner has never been so easy!
Here are 10 of our favorite kid friendly Tiger rice cooker recipes.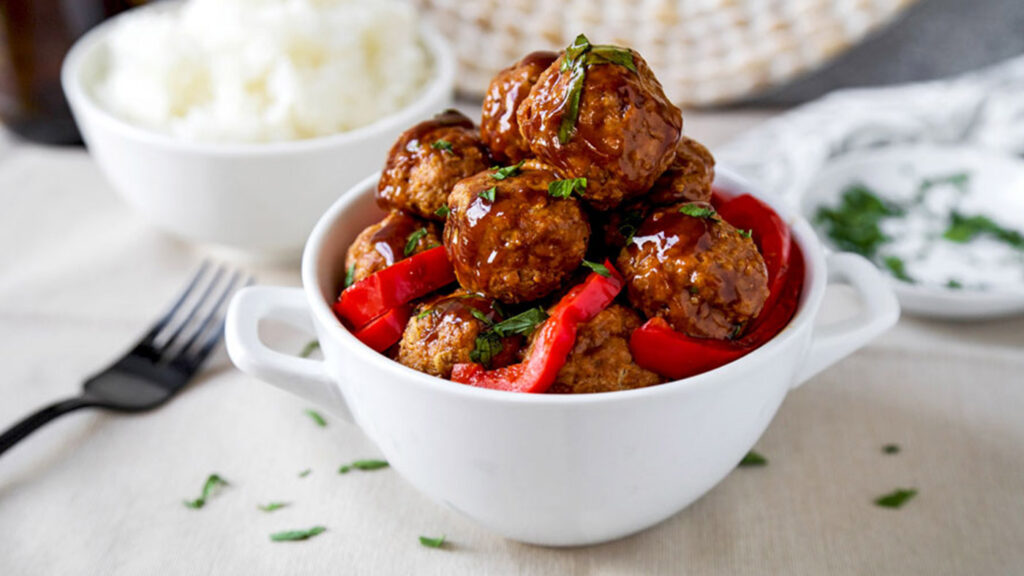 Cajun turkey meatballs
Bright red bell peppers accompany these moist and tender turkey meatballs that are dressed in a sweet and tangy barbecue sauce. Not only is this recipe healthy and kid friendly, it's also one of our favorites!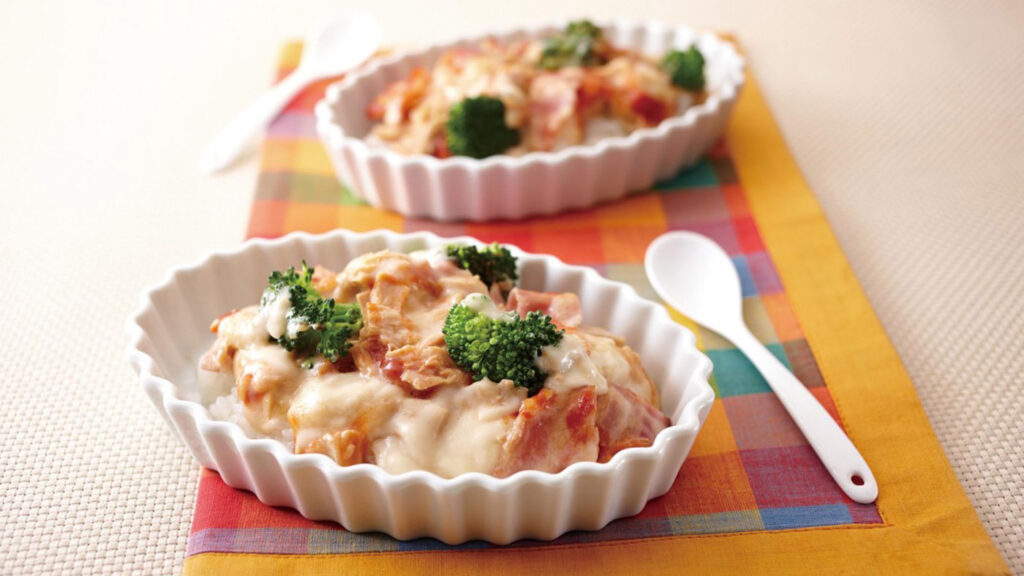 Bacon and tuna rice casserole
Make this cheesy tuna casserole using the Tacook plate so your rice and main dish can be ready at the same time! Oh, and we've added some salty bacon to make it even more delicious😉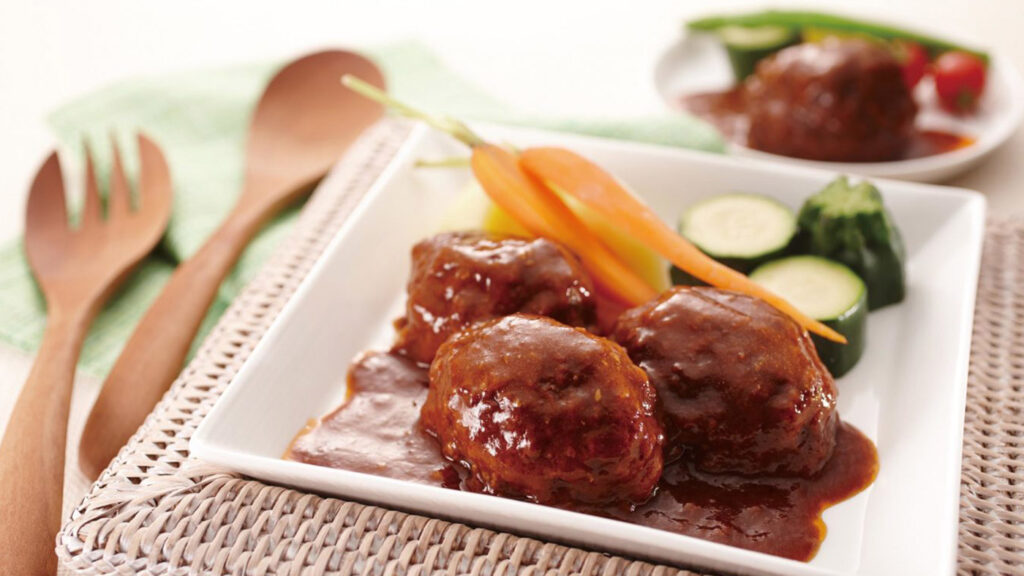 Mini hamburg (hambagu) steaks
These may look like just another meatball recipe but they are actually hamburg steaks which are ground beef patties dressed in a sweet demi-glace sauce. This is a popular dish served in family restaurants across Japan as part of an Okosama lunch, which is a special lunch menu for kids.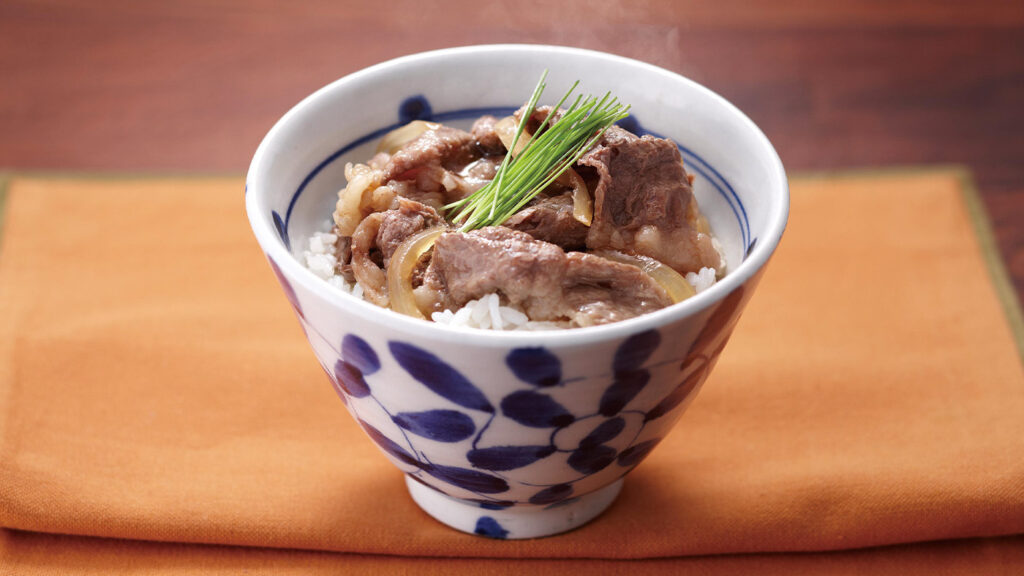 Japanese beef bowl (gyudon)
Another extremely popular dish, gyudon is a rice bowl topped with thinly sliced beef and onions cooked in a fragrant sauce made with soy sauce, mirin and sugar. Top with pickled ginger and watch your kids devour it!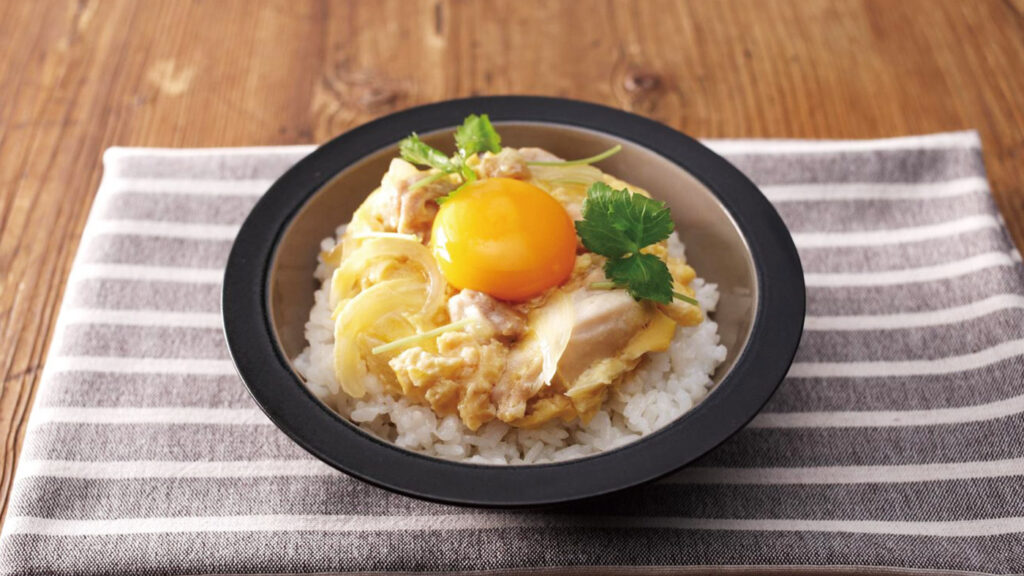 Oyakodon
The literal translation for oyakodo is parent (chicken) and child (egg). This is another rice bowl dish topped with tender pieces of chicken and onions, a whisked egg, and flavored with a sweet soy sauce.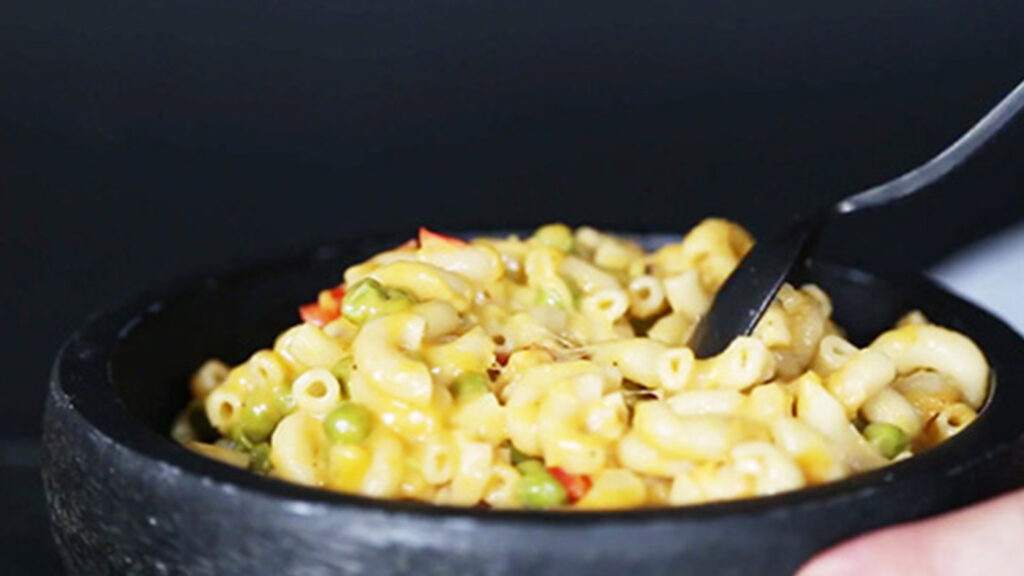 Slow cooker Mac and cheese
We all know that mac and cheese is a winning dish for kids and our recipe is about as easy as it gets because it's made in just one pot! Use the Slow-Cook function on your Tiger multi-cooker, press start and voila! Dinner will be served in about 30 minutes!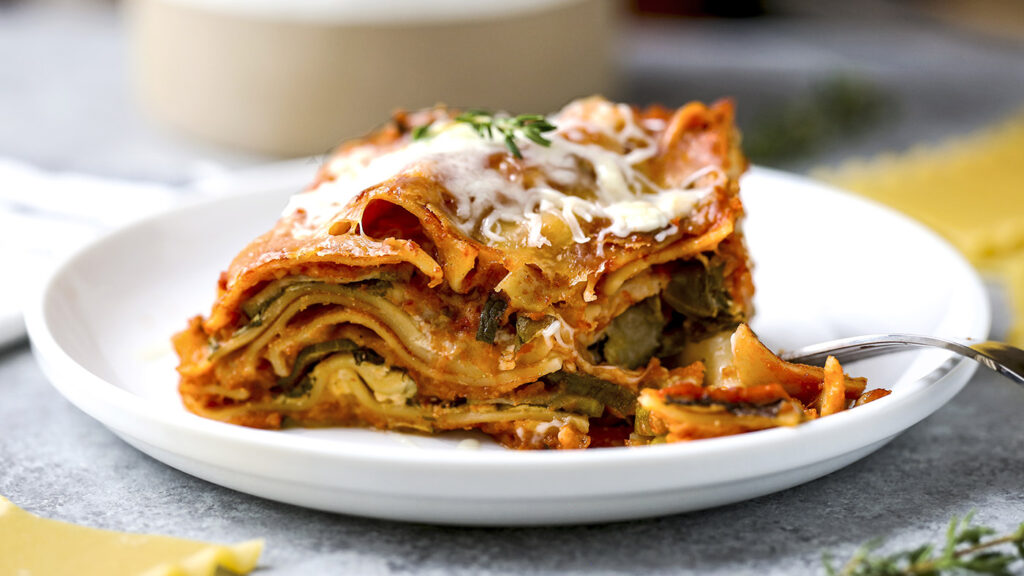 Slow cooker vegetable lasagna
Another one pot dinner we absolutely love! Introduce your kids to healthy Italian food with this irresistible vegetable lasagna. Bright in color, moist, ooey gooey and packed with veggie goodness, your kids will forget there is no meat on their plate!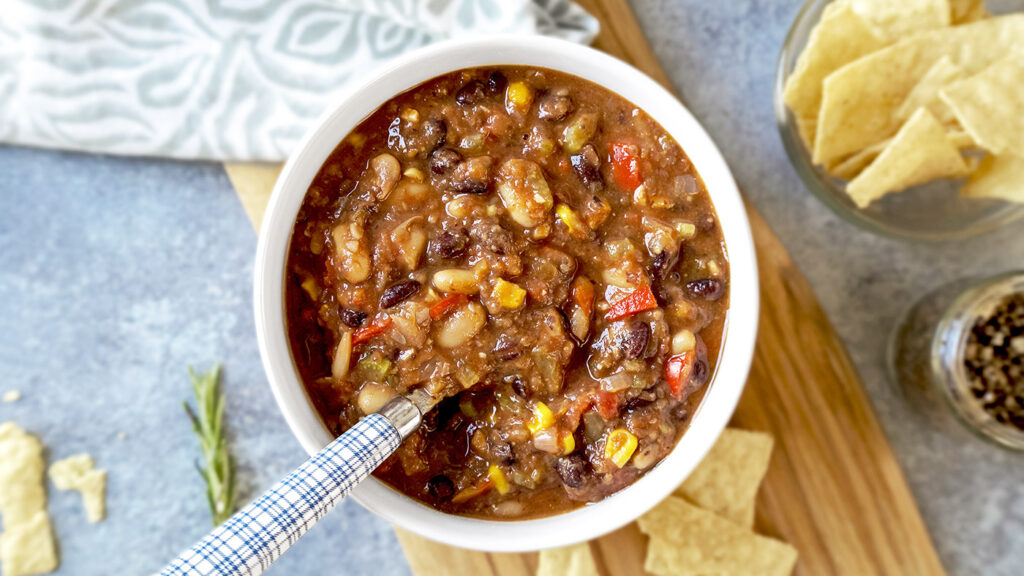 Vegetarian chili
Dare we say this is the best chili recipe we've ever tasted? Yes! Skip the meat because chili sans carne is way tastier and healthier than old fashioned chili. Give ours a try and let us know what you think!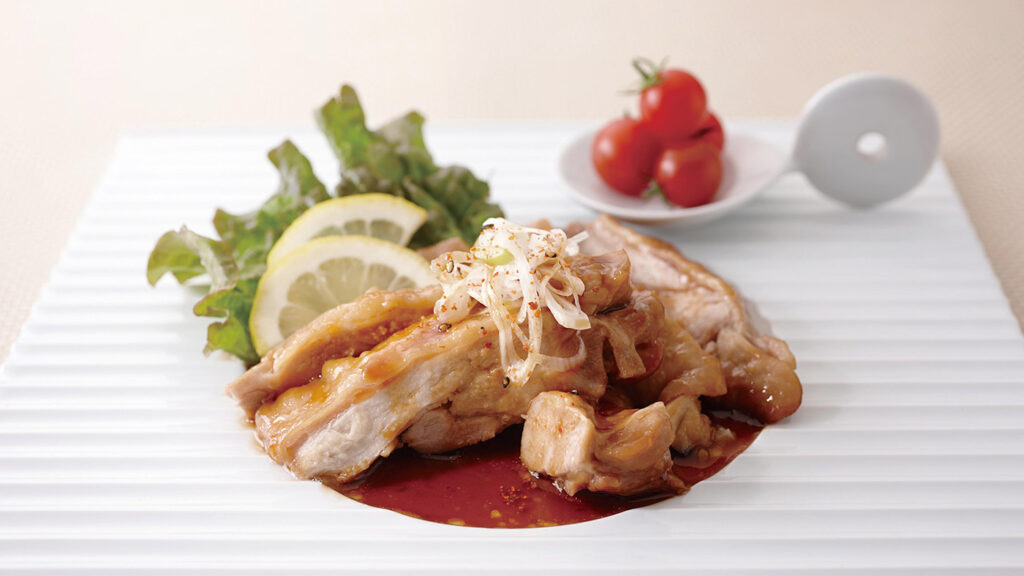 Teriyaki Chicken
A classic chicken dish everyone loves. Teriyaki chicken is easy to make and the reason why it's so popular among kids is because the flavors are simple, sweet and uncomplicated.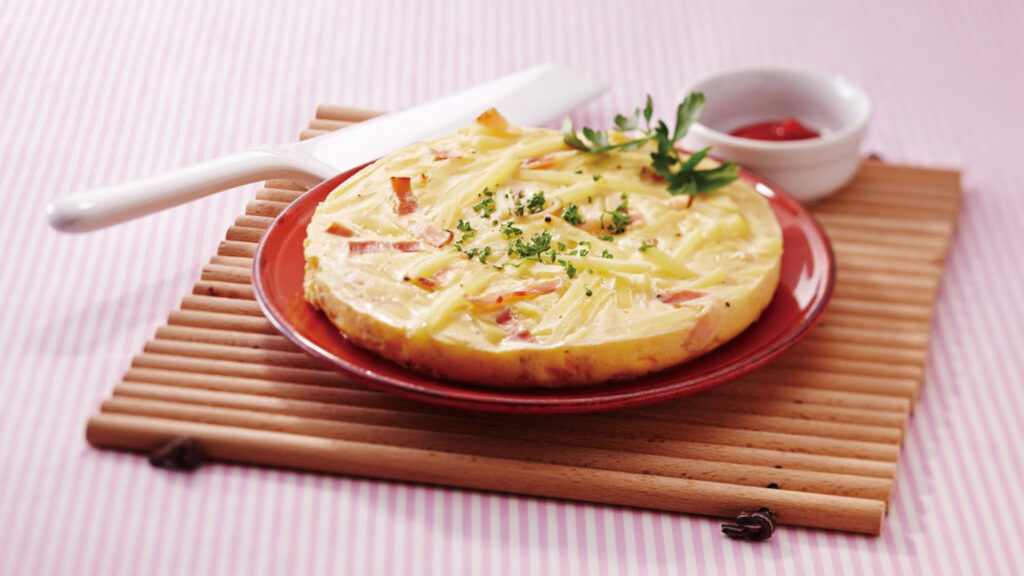 Bacon and potato frittata
Yes, you can make a frittata in your rice cooker and the result is amazing! The texture comes out moist and fluffy while the flavors are salty, smoky and buttery. It's absolutely delicious!