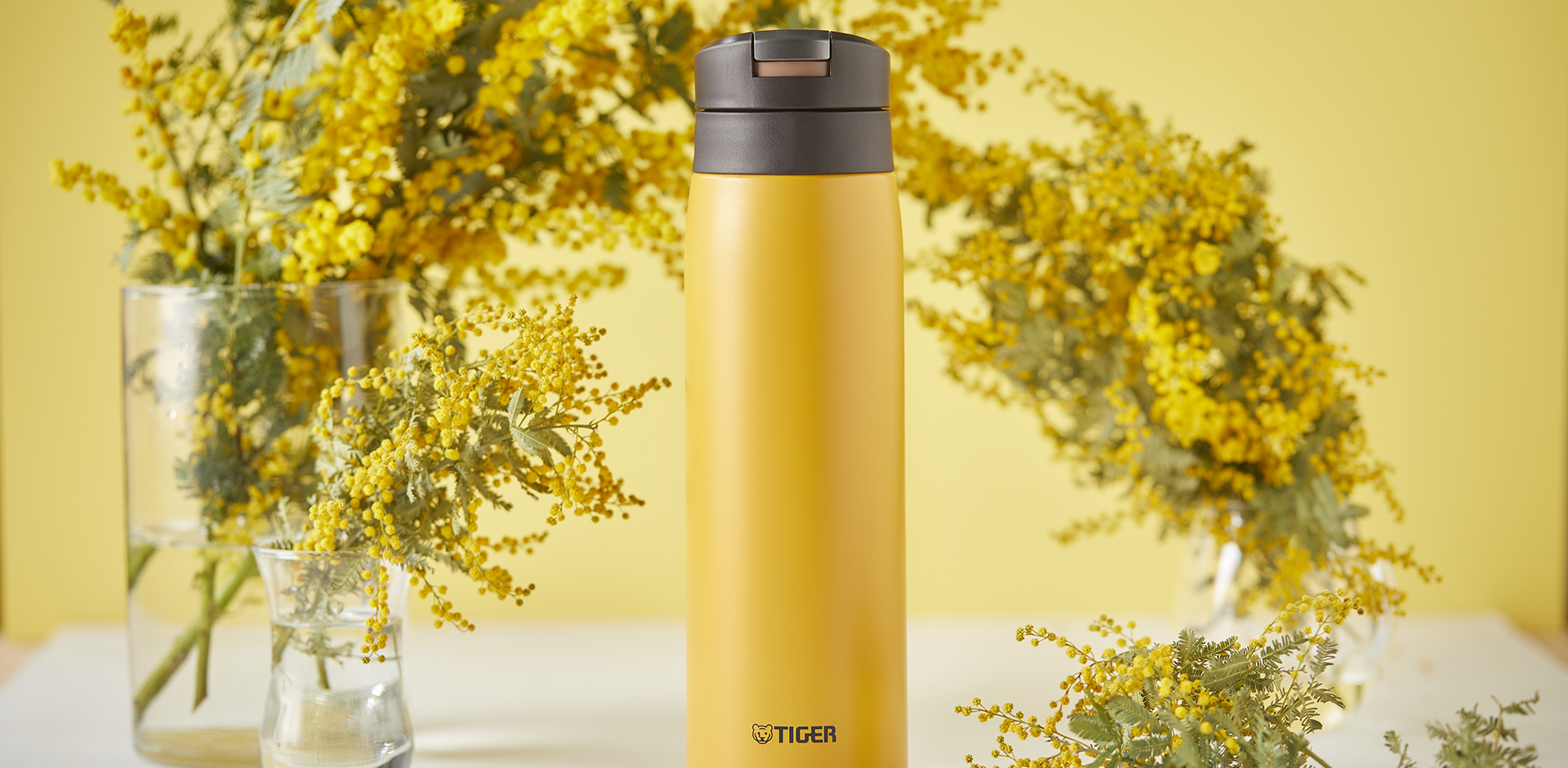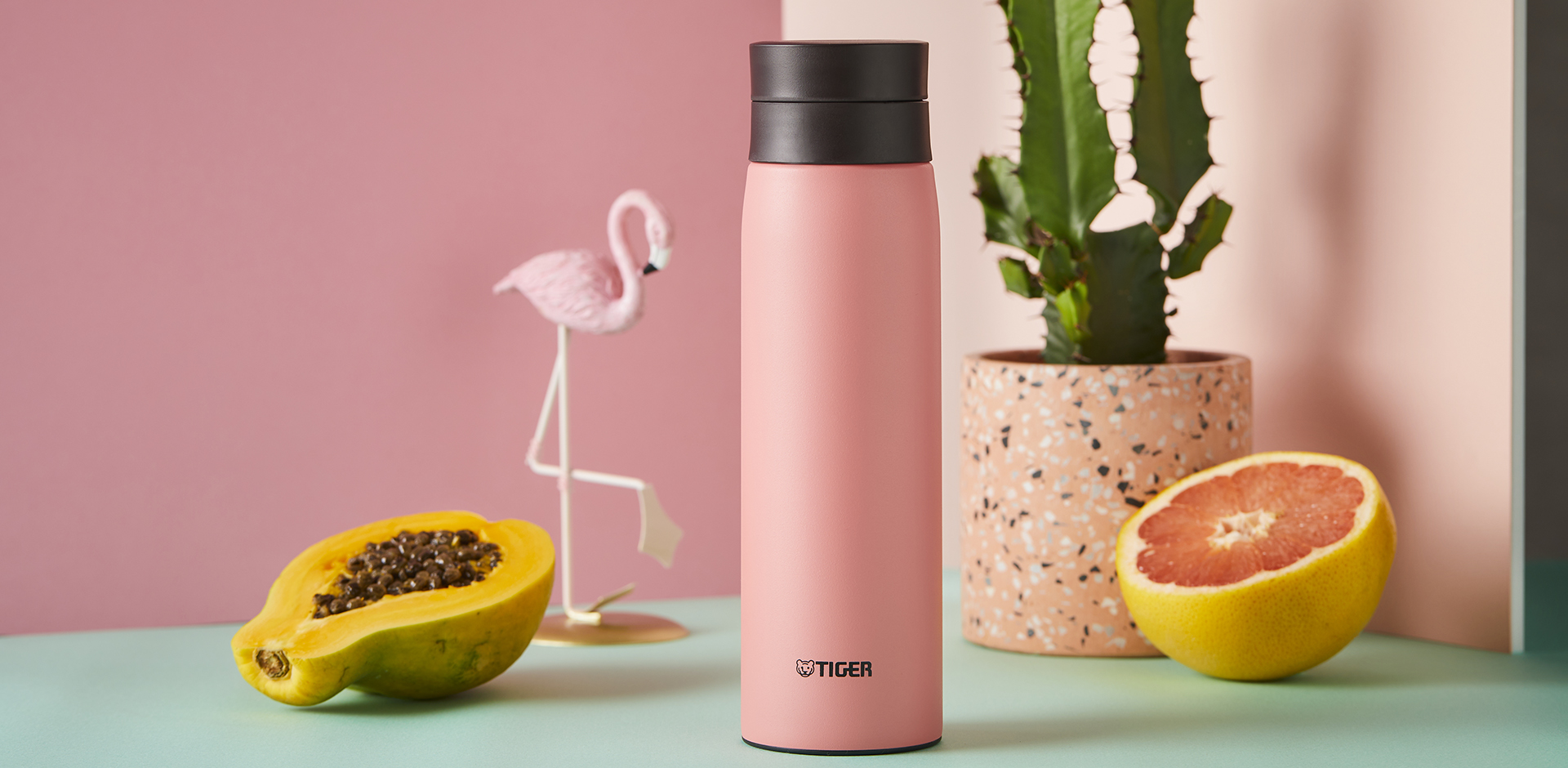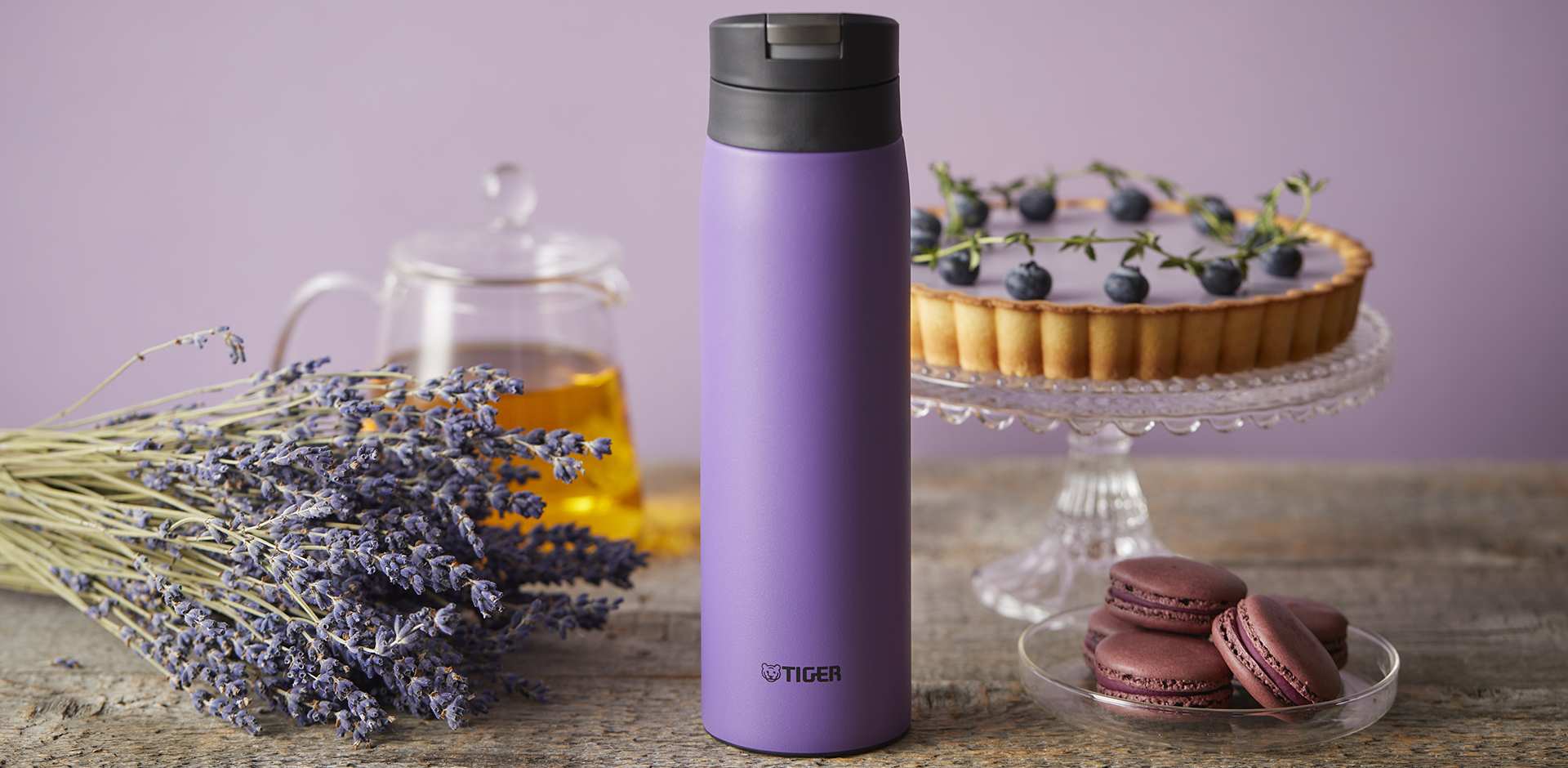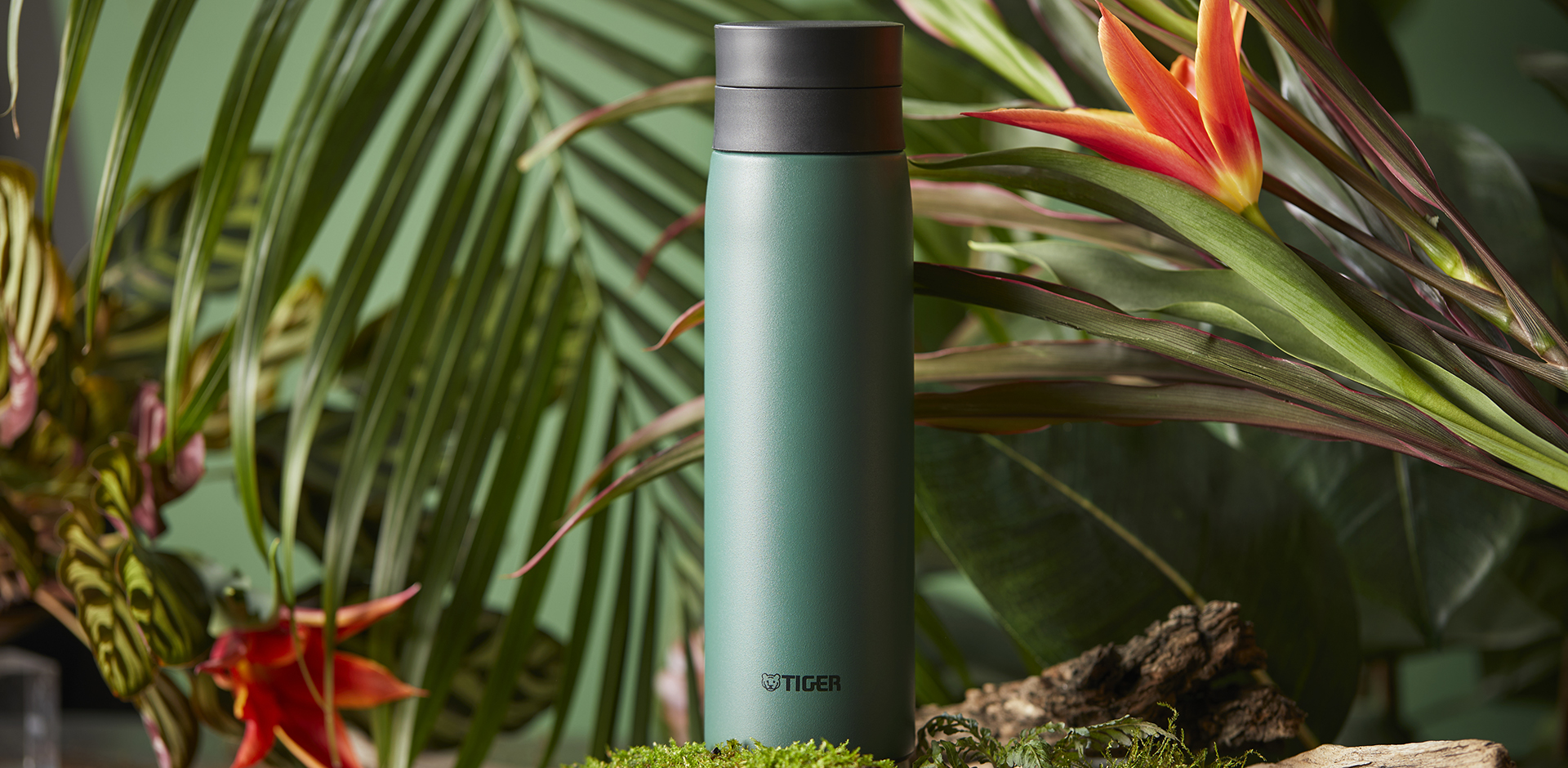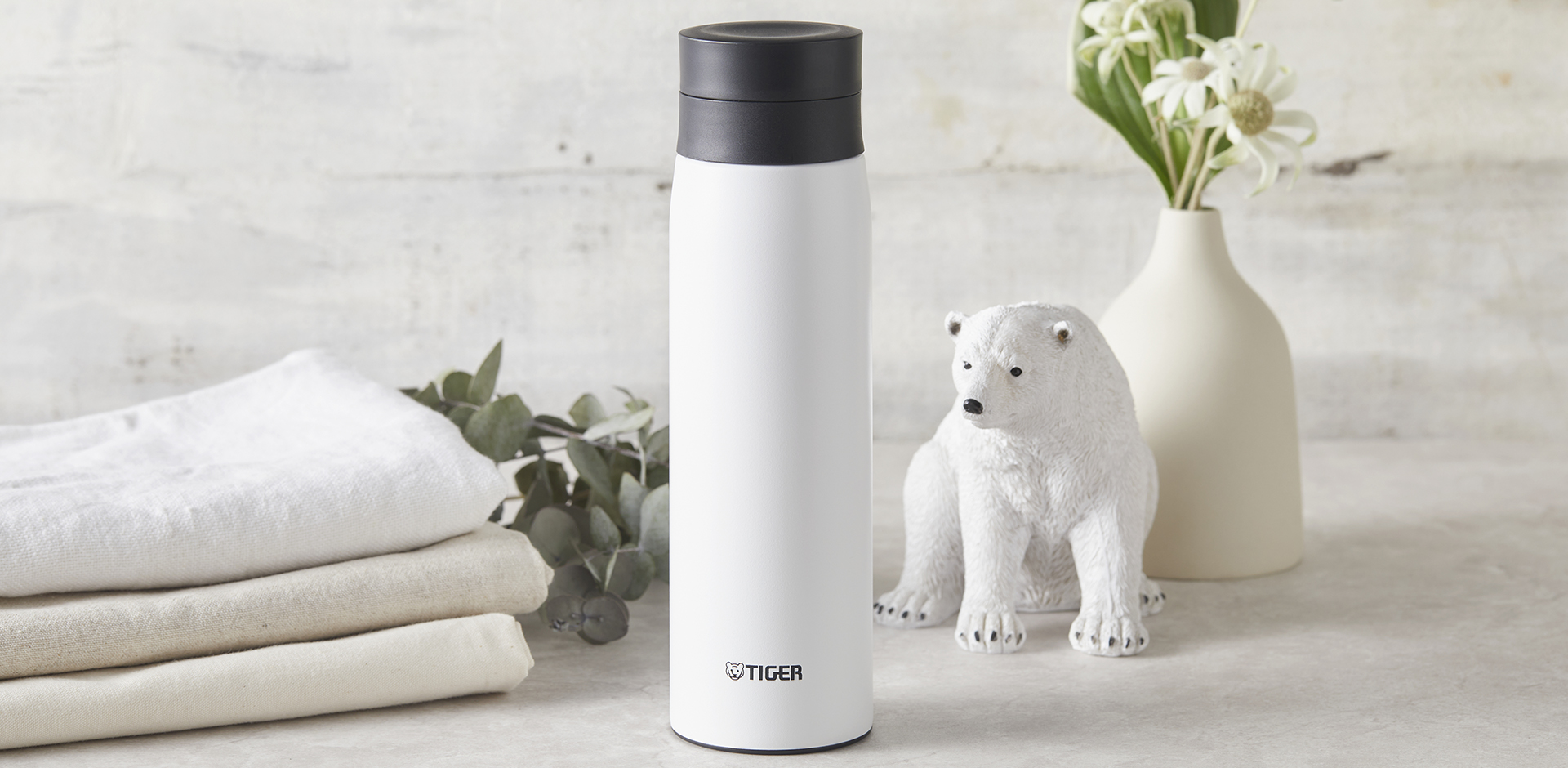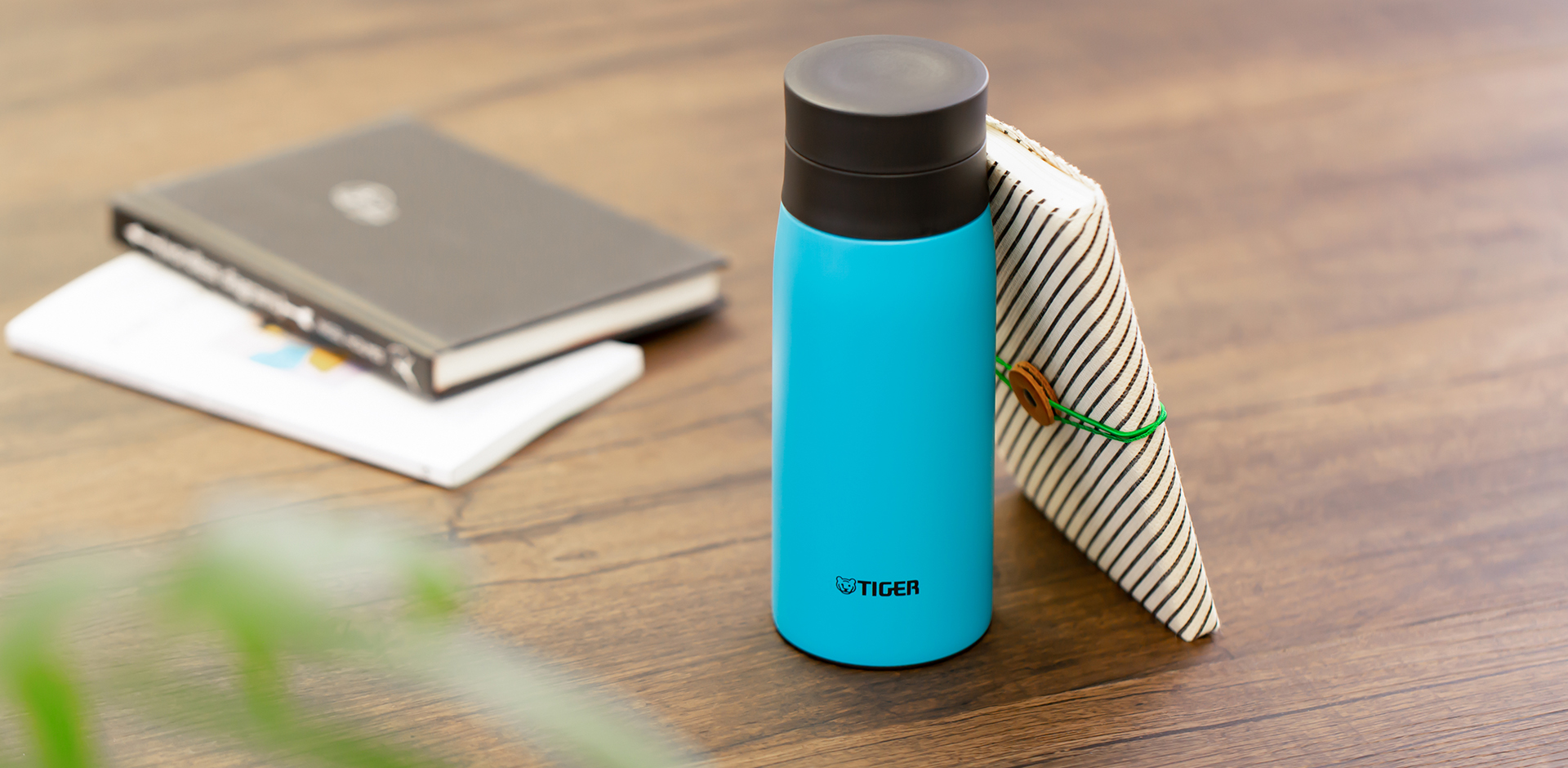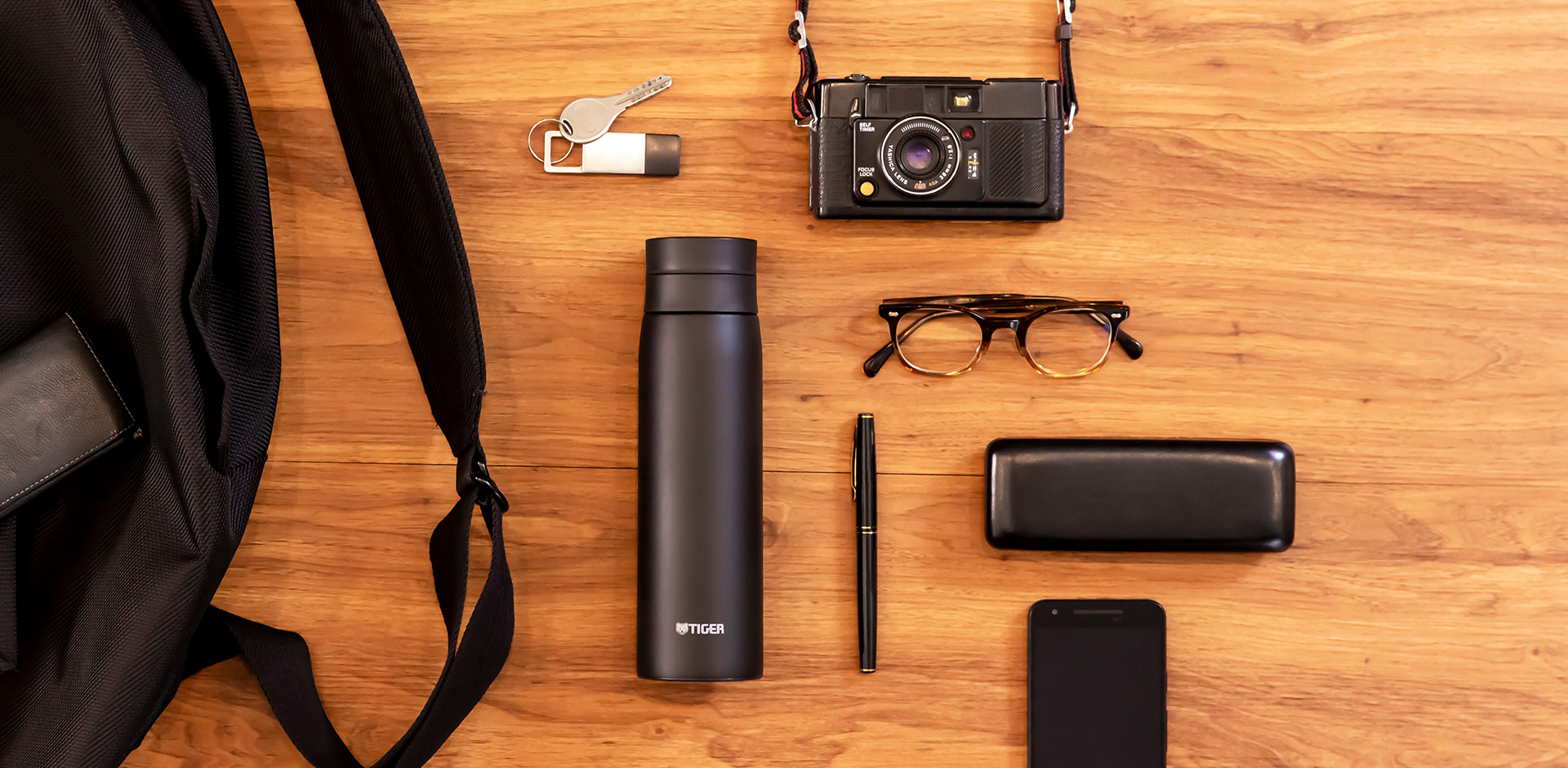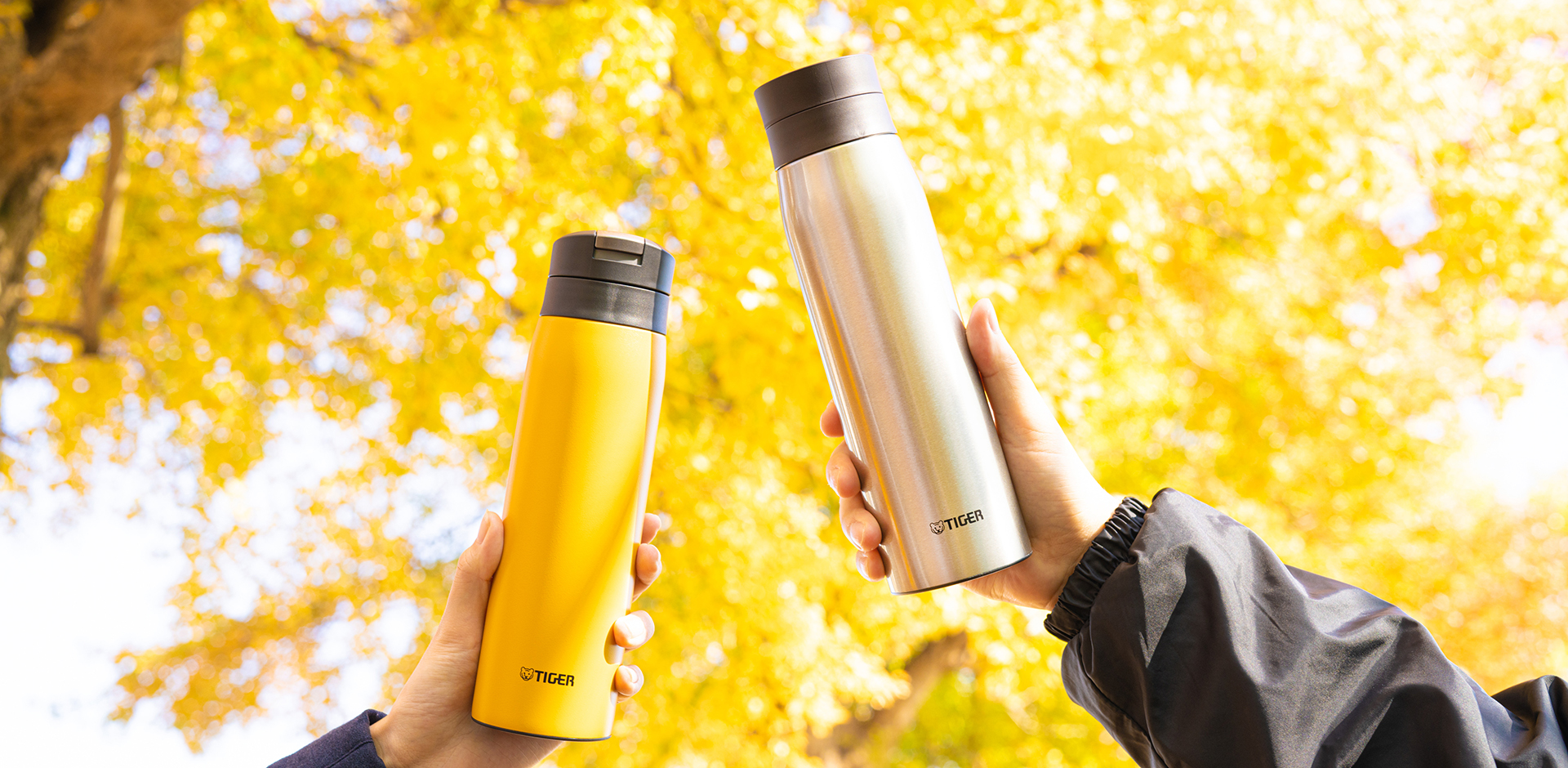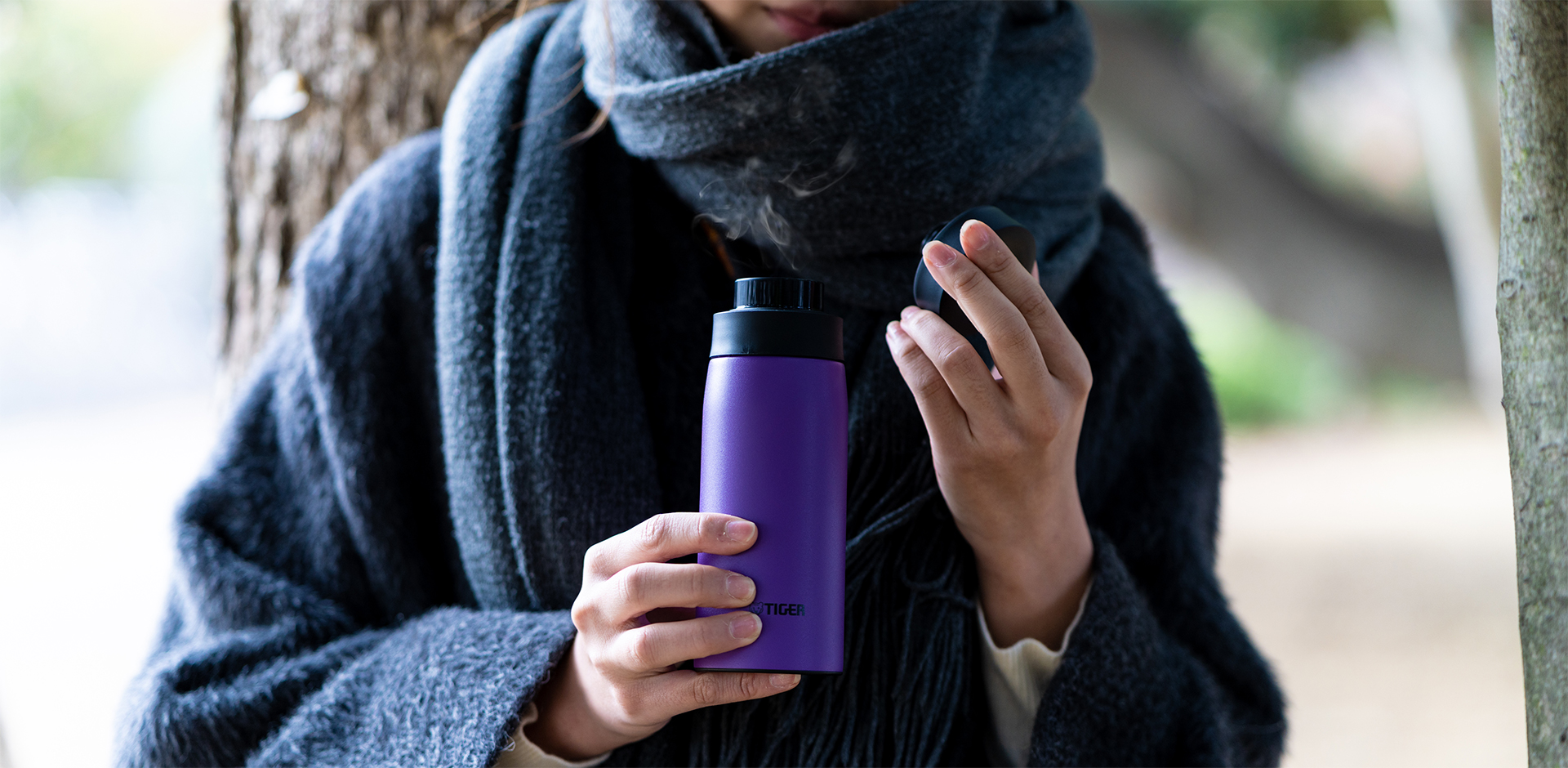 Vacuum Insulated Customizable Bottles MXV series
MXV-E035/050/060(Bottles) + MXP-A002/B002/E001/F001/G001(Lid)
Customizable bottles for outdoor and sports activities.
It is useful not only for home time, but also for going out or driving.
Sustainability is not something that holds people back. It's something that sets us free.
Carry a bottle that's been customized, not mass-produced.
It's a simple action that will rewrite the future of the earth.
Hydrate with care –
care for your health,
care for people and peace,
and care for the Planet Earth.
Bring balance to the world with a bottle that contains Tiger's technology and the future of the planet.
We offer an answer.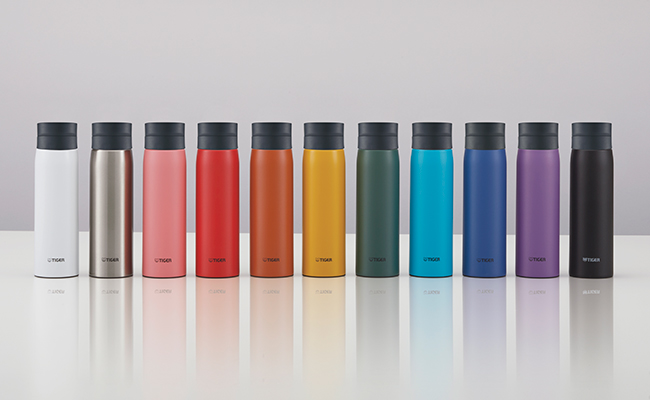 Gallery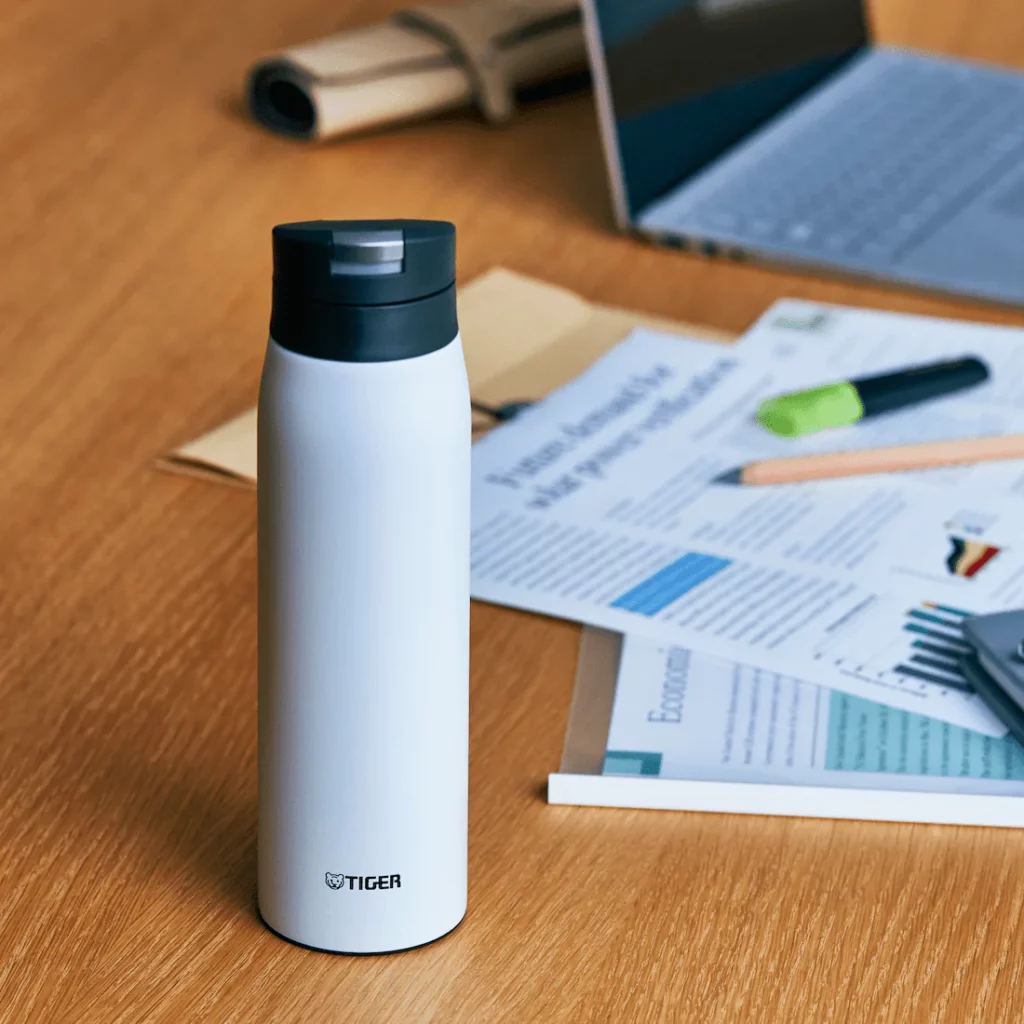 Features
SIAA (Society of Industrial Antimicrobial Agents) certified products to suit your lifestyle, antibacterial processed lid
---
SIAA mark is a symbol of antibacterial product technology.
The SIAA mark is an antibacterial symbol established by the Society of Antibacterial Products Technology.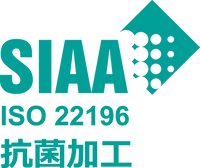 ABOUT THE SIAA ANTIBACTERIAL TREATMENT
The sen (MXP-A/B/E/F/G) have a silver-based (Ag) anti-bacterial finish.
(Excluding the push button part of One Push Lid(MXP-A002 and MXP-E001) and the button part and stainless steel straw part of Straw Lid(MXP-G001))
Testing organization
Evaluation Technical Center, Daiwa Chemical Industries Co., Ltd.
Test method
ANTIMICROBIAL TREATMENT CONFIRMED ACCORDING TO JIS Z 2801 (ISO 22196).
Target location
Lids
Processing methods
Kneading into plastics
Test results
Antimicrobial activity value > 2.0
Antimicrobial agents used
Silver-based inorganic antimicrobial agent
Approval number
Type MXP-A/E/G
JP0122676X0001G
Type MXP-B/F
JP0122676X0002H
There are three different types of ships to choose from
---
1) One Push Lid
Slide push to open & auto-lock
(MXP-A002/black, MXP-E001/dark brown)
The secure lid is easy to open with one hand and easy to close with its automatic lock. You don't have to remember to lock it, so you won't have any spills in your bag. Effortless opening and closing mechanism.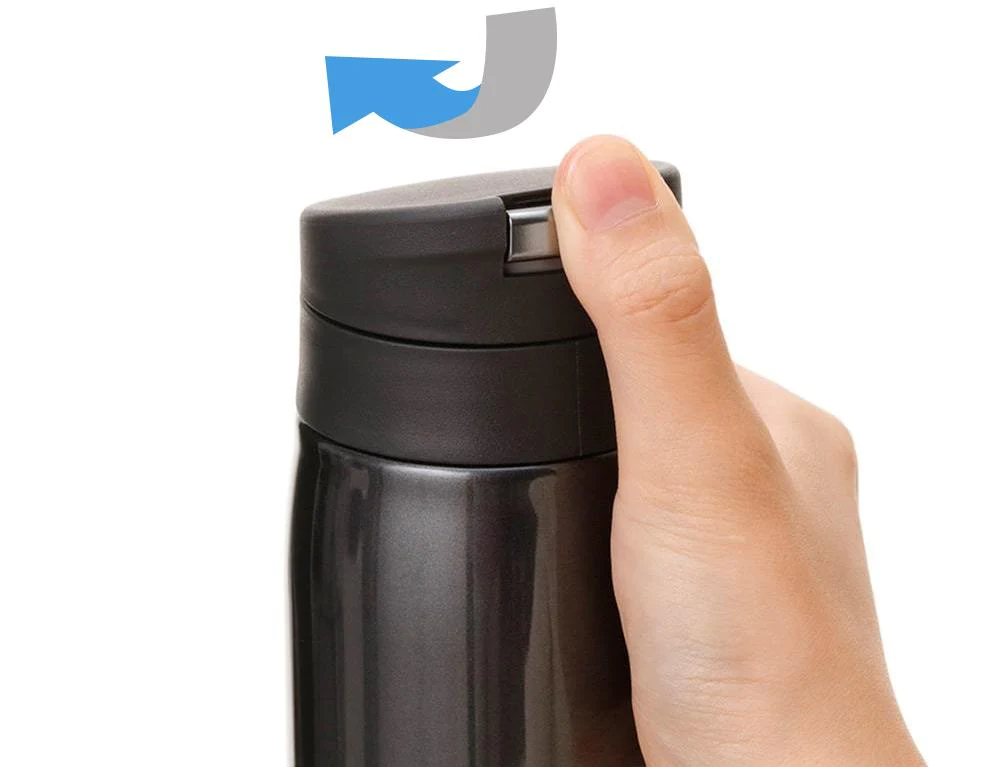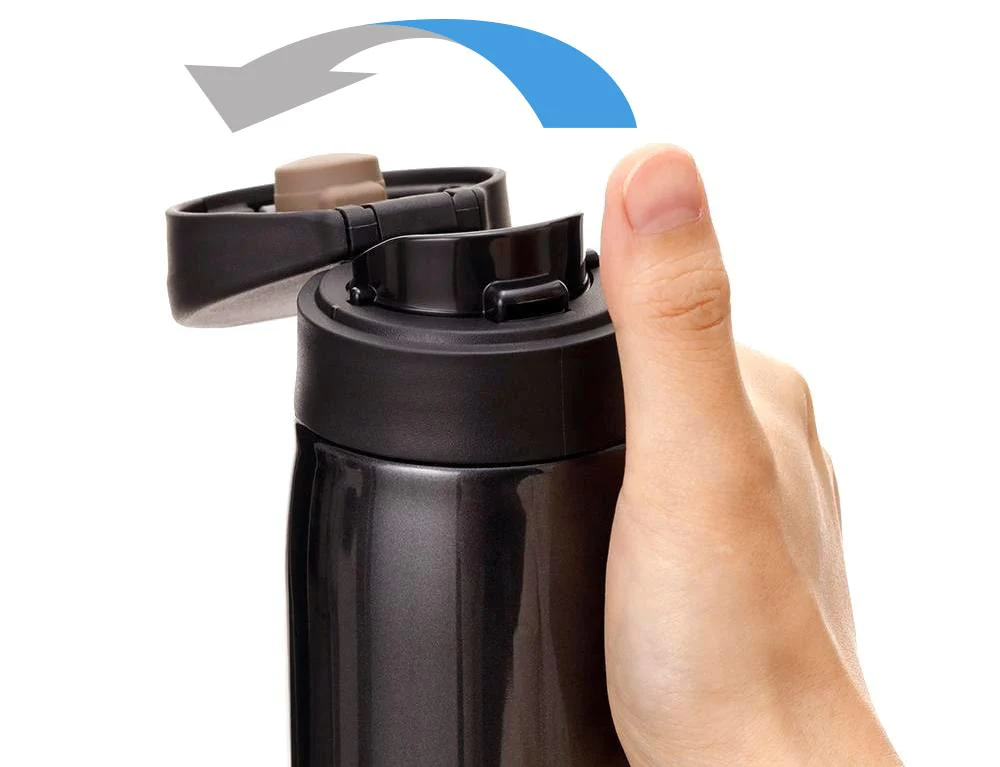 * The stopper's locking and opening mechanism is pictured.
Please be advised that the product's color may differ from that shown.
2) Screw Lid
Drinking spout with strainer to prevent ice from coming out
(MXP-B002/black, MXP-F001/dark brown)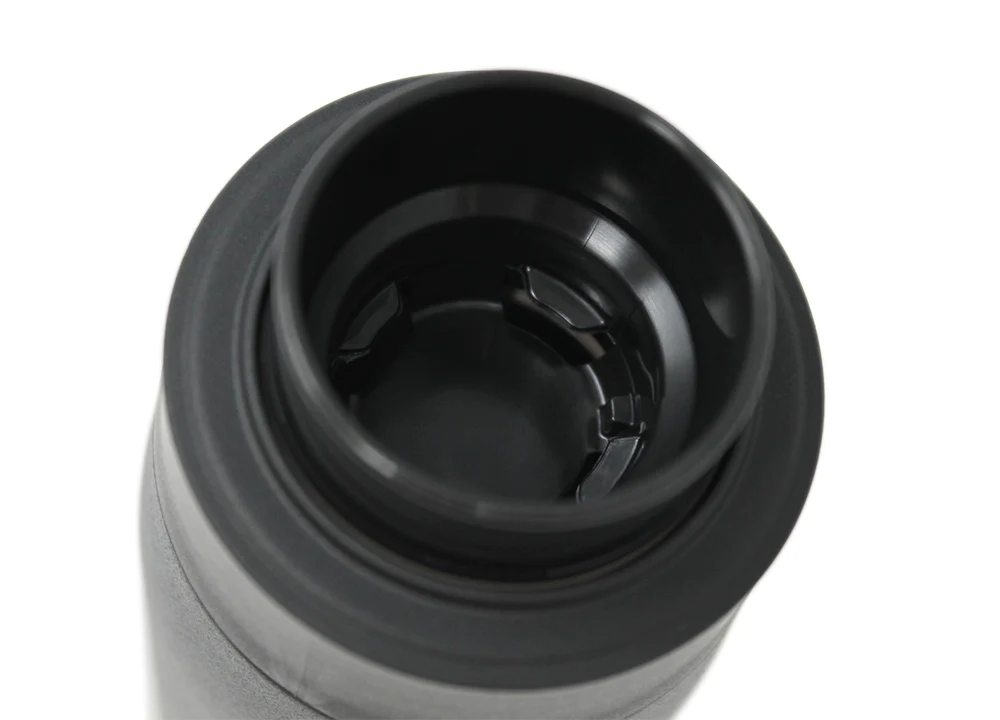 The mouthpiece is fitted with a strainer, which stops any ice inside the bottle from touching your mouth and prevents hot drinks from flowing out too quickly. Drink with confidence even on the move.
(3) Straw Lid [500mL size only]
Hygienic and durable stainless steel straw
(MXP-G001/black)
The stainless steel straw is stain and odour resistant and hygienic to use.
Pressing the button unlocks the lid, which can then be opened by supporting the loop with a finger.
Can be opened with one hand for quick hydration on the move or at work.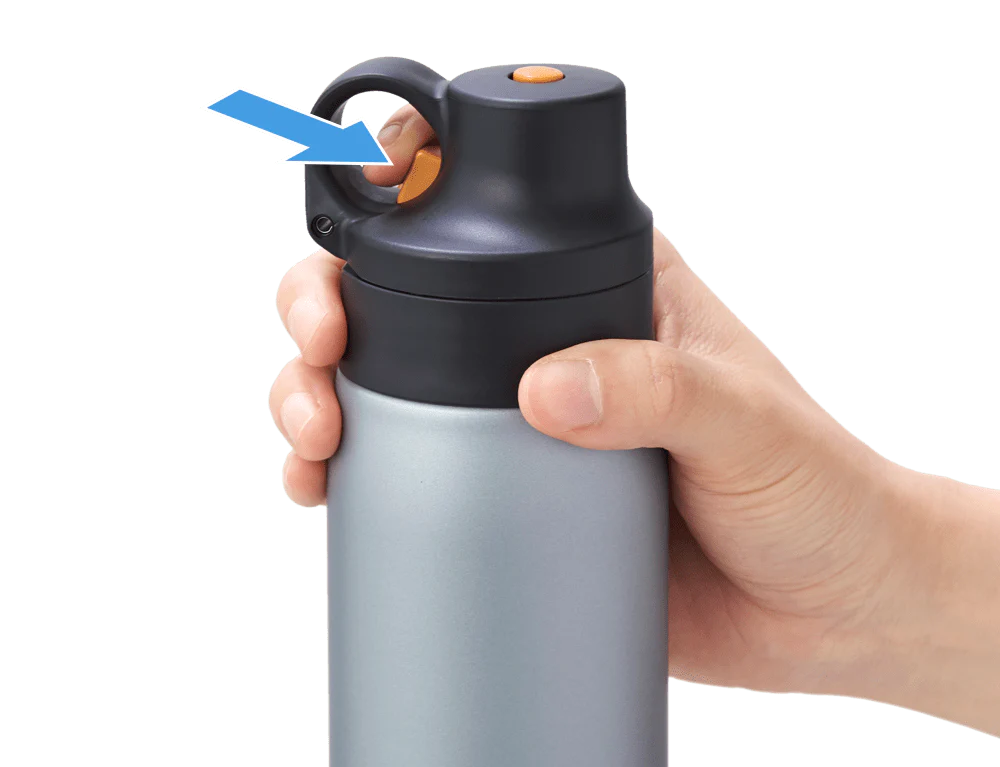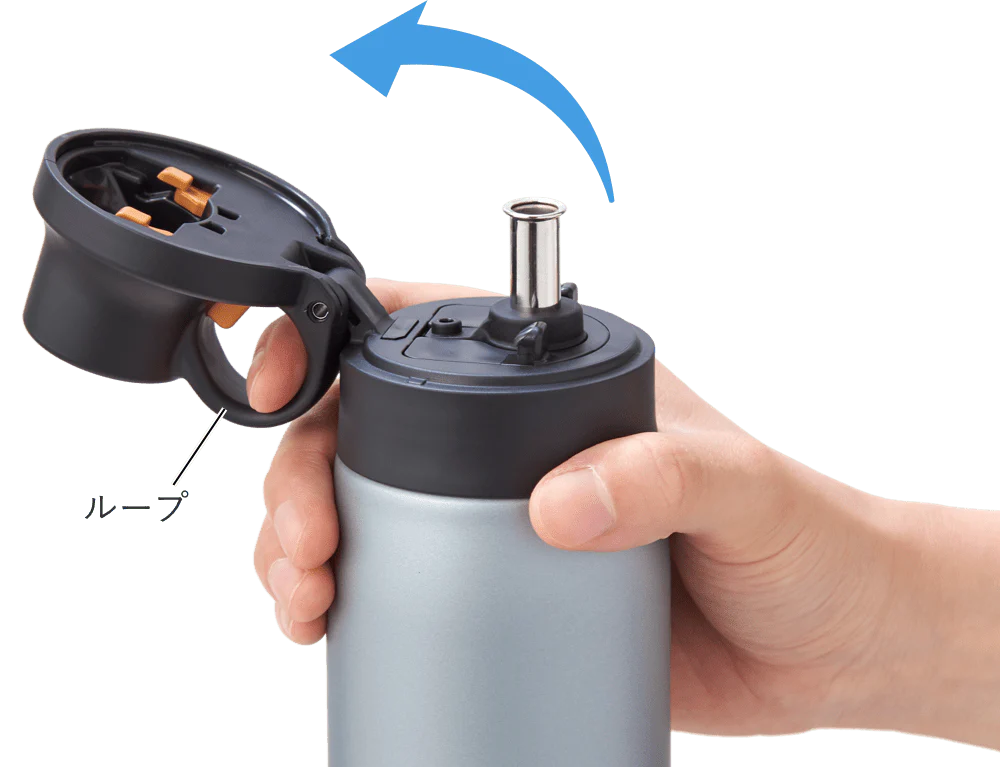 * Straw Lid only applies to 500 ml bottles.
*The button and stainless steel straw part are not antibacterial.
*The bottle body in the photo is a different part number "MCS-A050"; this color is not available for the MXV model.
Resin base to minimize noise
---
The bottom of the bottle is finished with resin so that it won't make a noise when you place it on your desk.
Ultralight bottle that is easy to carry
---
Our ultralight bottles are made for people on the move and are stylish enough to take into the office. Tiger's own metal-spinning process minimizes the bottle's weight, making it so light that you can put it in your business or personal bag and forget that it's there. The 0.35-liter bottle weighs about 170 grams; the 0.5-liter bottle, about 210 grams; and the 0.6-liter bottle, about 230 grams.
Vacuum insulation can keep beverages either hot or cold.
---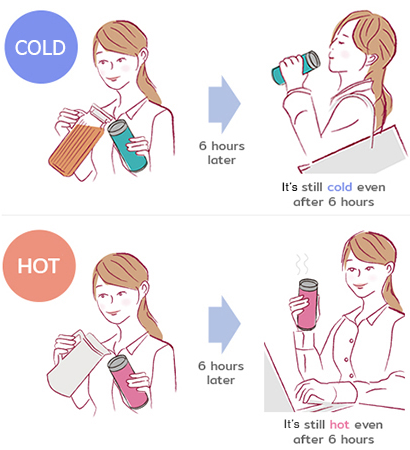 The stainless steel vacuum double-layer construction ensures high heat and cold retention!
Keeps hot drinks hot and cold drinks cold for a long time at the perfect drinking temperature.
Straw LidThe "B" is designed for cold storage only, so do not put hot items in it.
Safety Precaution
Do not place the product near any heat source.
Be sure to close the stopper securely.
Do not overfill the product since this may cause spillage.
Do not let infants play with this product.
Do not put dry ice or carbonated beverages in this product.
Do not soak this product for extended periods of time or put it in a dishwasher.
Specifications
Vacuum Insulated Customizable Bottles

SUNSET<AE>

HONU<AC>

RAIN FOREST<GE>

STARGAZE<KC>

FLAMINGO<PE>

HUMAN ENERGY<RE>

ULURU<TE>

POLAR BEAR<WE>

SILVER MOON<XE>

BENGAL TIGER<YE>

HYDRANGEA<VE>

Vacuum Insulated Customizable Bottles

SUNSET<AE>

HONU<AC>

RAIN FOREST<GE>

STARGAZE<KC>

FLAMINGO<PE>

HUMAN ENERGY<RE>

ULURU<TE>

POLAR BEAR<WE>

SILVER MOON<XE>

BENGAL TIGER<YE>

HYDRANGEA<VE>

Vacuum Insulated Customizable Bottles

SUNSET<AE>

HONU<AC>

RAIN FOREST<GE>

STARGAZE<KC>

FLAMINGO<PE>

HUMAN ENERGY<RE>

ULURU<TE>

POLAR BEAR<WE>

SILVER MOON<XE>

BENGAL TIGER<YE>

HYDRANGEA<VE>
Product number
MXV-E035
MXV-E050
MXV-E060
Color
SUNSET<AE>
HONU<AC>
RAIN FOREST<GE>
STARGAZE<KC>
FLAMINGO<PE>
HUMAN ENERGY<RE>
ULURU<TE>
POLAR BEAR<WE>
SILVER MOON<XE>
BENGAL TIGER<YE>
HYDRANGEA<VE>
SUNSET<AE>
HONU<AC>
RAIN FOREST<GE>
STARGAZE<KC>
FLAMINGO<PE>
HUMAN ENERGY<RE>
ULURU<TE>
POLAR BEAR<WE>
SILVER MOON<XE>
BENGAL TIGER<YE>
HYDRANGEA<VE>
SUNSET<AE>
HONU<AC>
RAIN FOREST<GE>
STARGAZE<KC>
FLAMINGO<PE>
HUMAN ENERGY<RE>
ULURU<TE>
POLAR BEAR<WE>
SILVER MOON<XE>
BENGAL TIGER<YE>
HYDRANGEA<VE>
Capacity
0.35L
12oz
0.5L
17oz
0.6L
20oz
Heat Retention (6h)
63℃ or more
145℉ or more
69℃ or more
156℉ or more
72℃ or more
161℉ or more
Heat Retention (1h)
85℃ or more
185℉ or more
86℃ or more
186℉ or more
87℃ or more
188℉ or more
Cold Retention (6h)
9℃ or less
49℉ or less
8℃ or less
47℉ or less
8℃ or less
47℉ or less
Size W×D×H (Approximate value)
6.5×6.5×15.5(cm)
2.56×2.56×6.10(inch)
6.5×6.5×20.5(cm)
2.56×2.56×8.07(inch)
6.9×6.9×22.2(cm)
2.72×2.72×8.74(inch)
Weight (Approximate value)
0.12kg
0.3lbs
0.16kg
0.4lbs
0.18kg
0.4lbs
Caliber (Approximate value)
4(cm)
1.57(inch)
4(cm)
1.57(inch)
4(cm)
1.57(inch)
Producing Country
Viet Nam
Viet Nam
Viet Nam
Antibacterial One Push Lid

Antibacterial Screw Lid

Antibacterial One Push Lid

Antibacterial Screw Lid
Product number
MXP-A002
MXP-B002
MXP-E001
MXP-F001
Color
Kohkin Black<KK>
Kohkin Black<KK>
Dark Brown<TD>
Dark Brown<TD>
Size W×D×H (Approximate value)
6×6×4.1(cm)
2.4×2.4×1.6(inch)
6×6×3.9(cm)
2.4×2.4×1.5(inch)
6×6×4.1(cm)
2.4×2.4×1.6(inch)
6×6×3.9(cm)
2.4×2.4×1.5(inch)
Weight (Approximate value)
0.044kg
0.1lbs
0.048kg
0.1lbs
0.044kg
0.1lbs
0.048kg
0.1lbs
Producing Country
Viet Nam
Viet Nam
Viet Nam
Viet Nam
Antibacterial Straw Lid
Product number
MXP-G001
Color
Kohkin Black<KK>
Size W×D×H (Approximate value)
6×6.6×22.9(cm)
2.4×2.6×9.0(inch)
Weight (Approximate value)
0.071kg
0.2lbs
Producing Country
Viet Nam