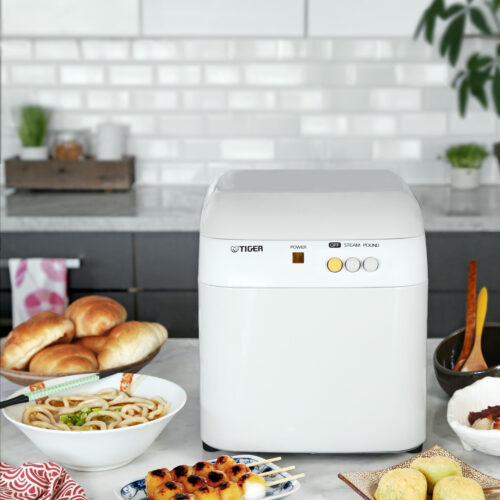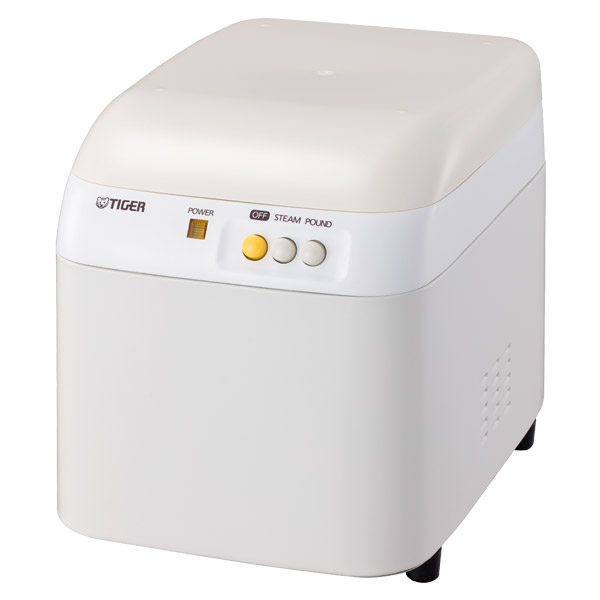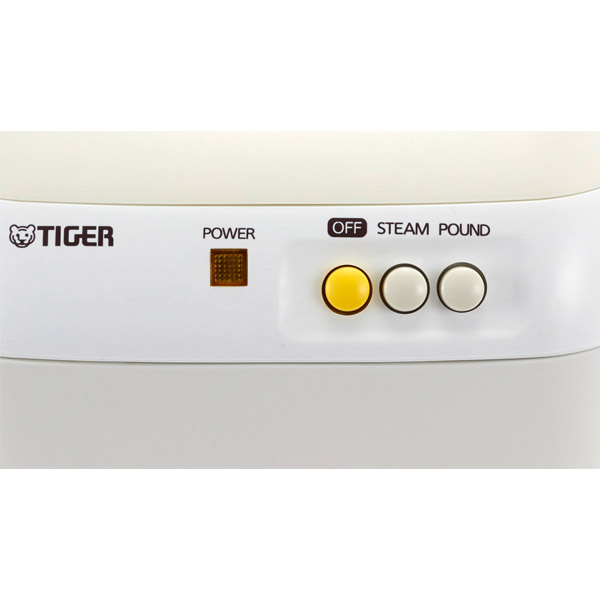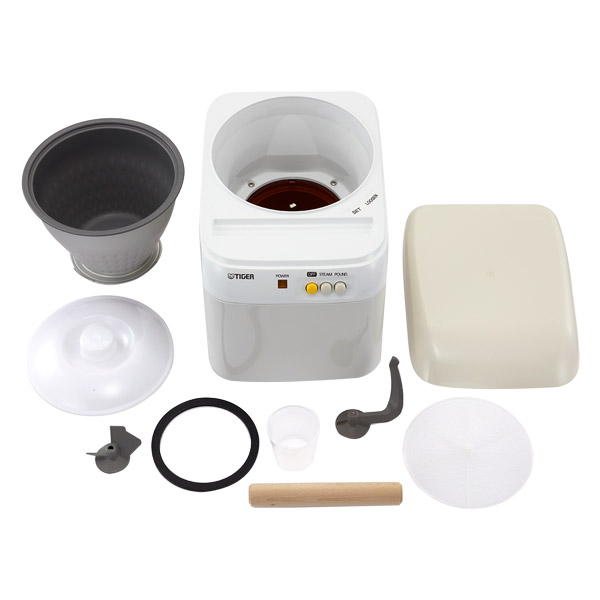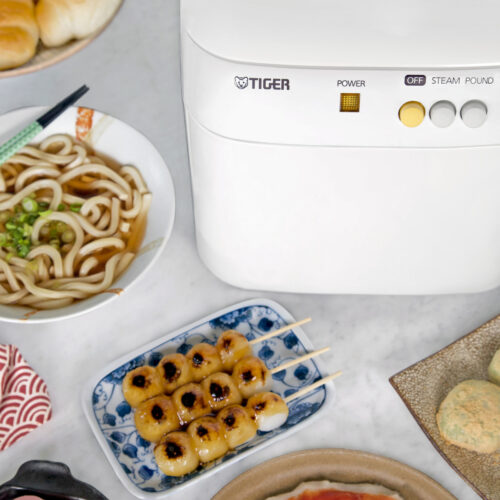 Electric Mochi Makers SMJ-B18U
Made in Japan
This seasonal mochi (rice cake) maker with a simple control panel will conveniently help you make your mochi. Make a new addition to your table and enjoy a different textured rice.
Features
Simple Control Panel
A simple control panel that simplifies the mochi making process providing you delectable delicacies
Steams and pounds in one machine
The mochi maker will perform all functions in one machine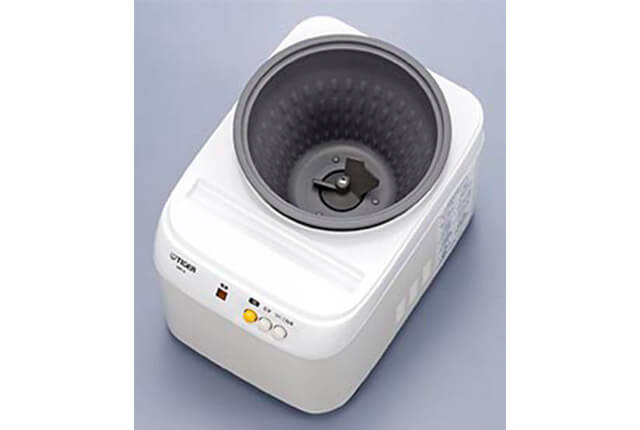 Makes Gluten-Free Recipes
Mochi rice is sweet rice flour, essentially making it gluten-free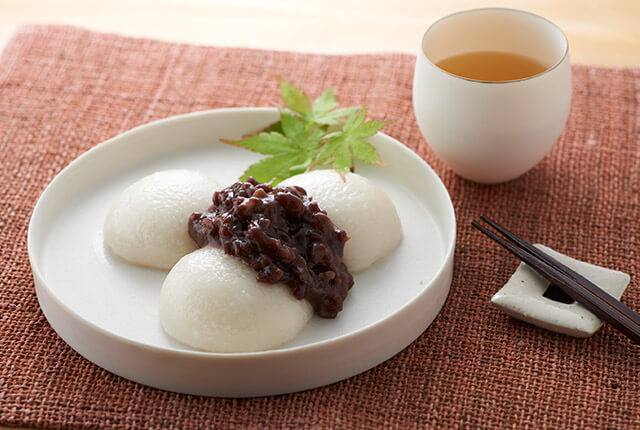 Makes Miso
Beyond mochi, make delicious home made miso in the comforts of your own kitchen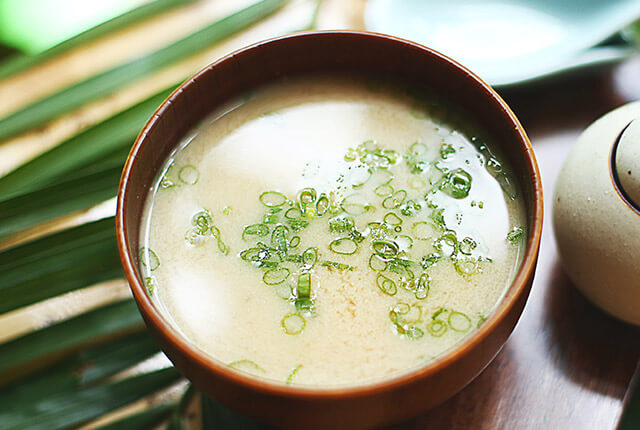 Makes Rolls and Pizza
Mixes and pounds the dough to help make bread and pizza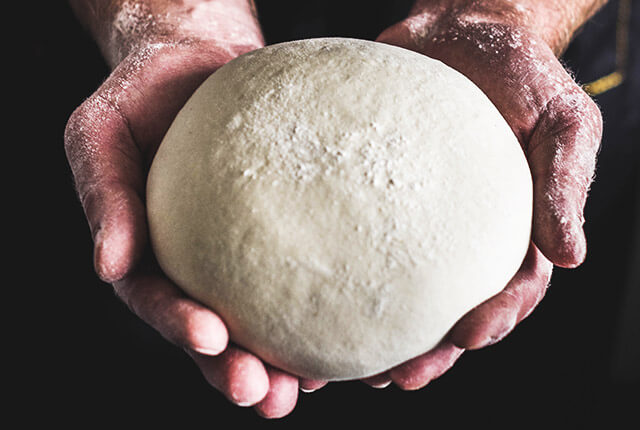 Easy Cleaning
Non-stick inner pot, impellers and gasket are removable for easy and efficient cleaning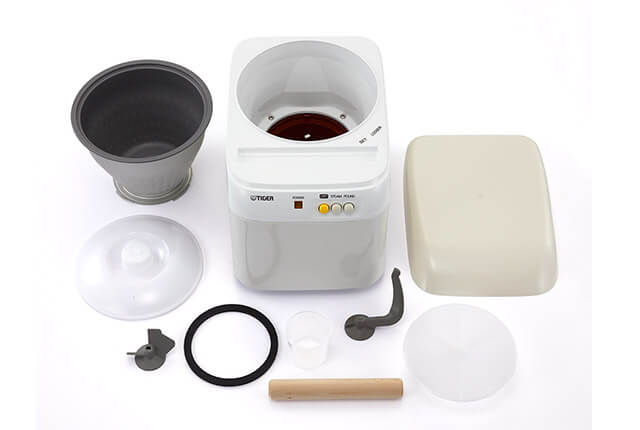 Product number
SMJ-B18U
Color
Milky White<WL>
Rated Voltage
120V
Rated Frequency
60Hz
Capacity
1.8L
61oz
Electric Rating
620W
Size W×D×H (Approximate value)
25×35.3×28.5(cm)
9.8×13.9×11.2(inch)
Weight (Approximate value)
7kg
15.4lbs
Producing Country
Japan
Accessories Included
Mochi Impeller, Miso Impeller, Rod, Steam Plate, Measuring Cup, Cookbook
Limited Warranty on Electric Products
Tiger Corporation warrants TIGER's electric products purchased in the United States to be free from any defects in workmanship 1 year from the date of original purchase. With the proof of the original purchase date, Tiger representative will authorize the return of the product to repair defects in parts or workmanship.
This limited warranty is valid for U.S. and Canadian residents only, and for products with 120V.
For service in Canada and Hawaii, please contact our customer service for more information.