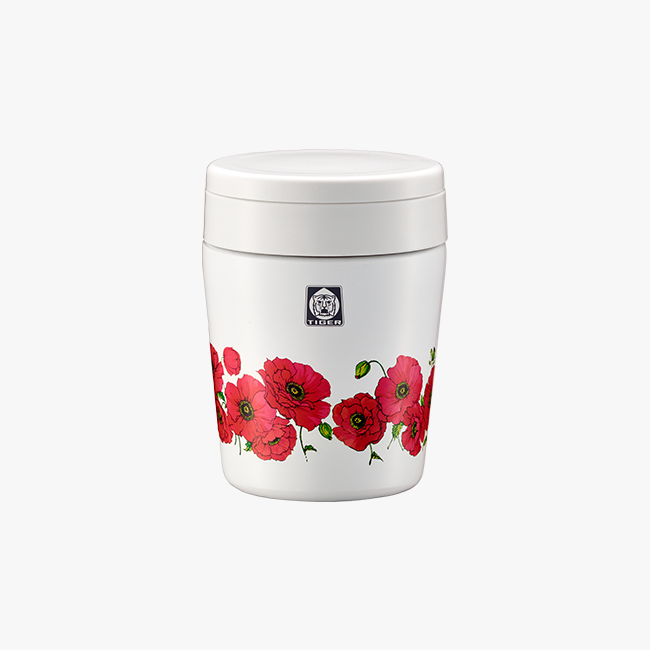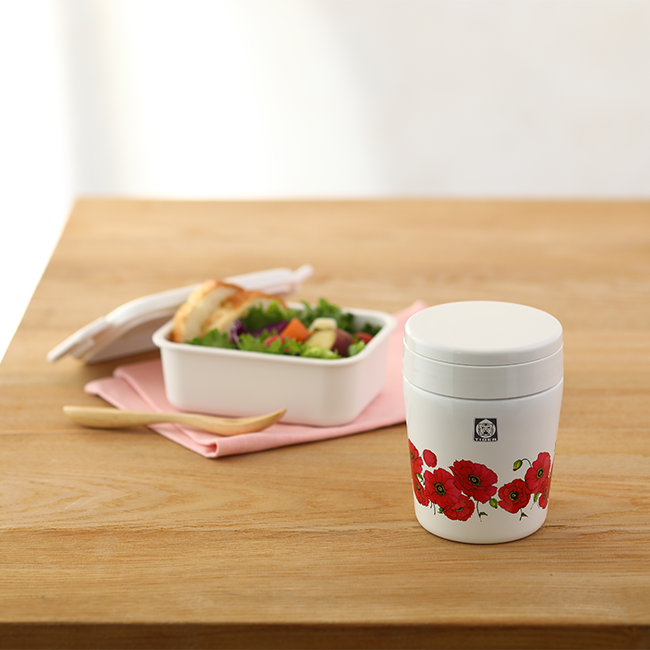 WEB限定商品
Vacuum Insulated Food Jars MCL-T030
This product makes soup lunches easy and delicious.
It has a wide opening with a diameter of about 7 cm and a round bottom that makes it easy to scoop out and eat pieces with a spoon.
The vacuum-insulated structure maintains the temperature of its contents, keeping your food delicious for long periods of time.
Special Revival of Showa Floral and Striped Patterns on New Items
Introducing Tiger's 100th Anniversary Model—the Retro Pattern Revival Series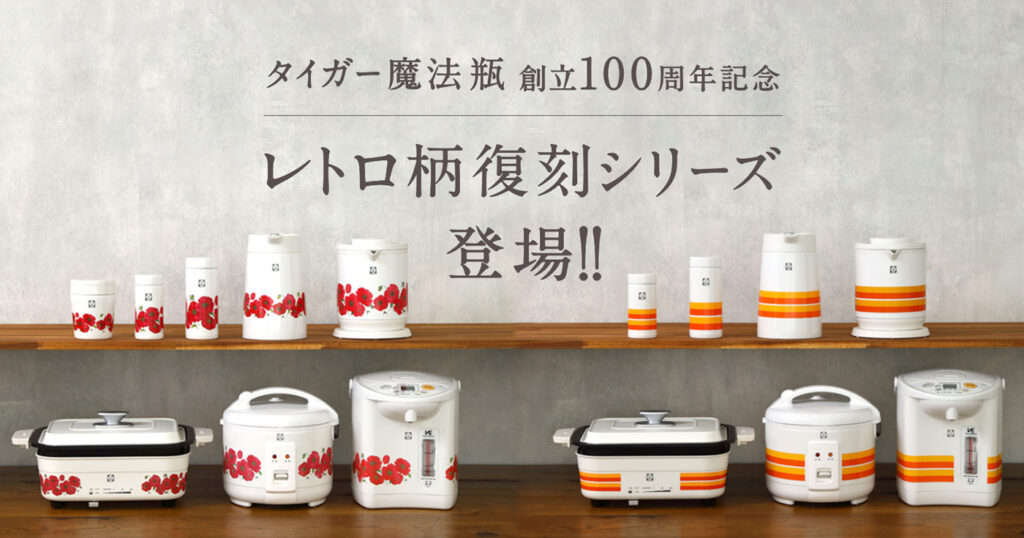 Features
A wide mouth and round bottom form that makes it easy to pour soup and eat, wide mouth and round bottom form
---
The round shape of the bottom and the wide mouth with a diameter of approx.
7 cm makes it easy to scoop out the ingredients with a spoon.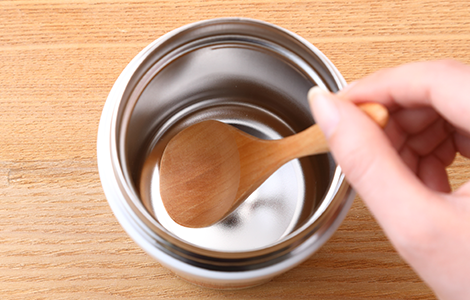 A stylish way to carry soup
---
Not only was this product made with attention to making the food inside easy to eat, it also keeps its contents delicious for many hours thanks to its excellent heat and low-temperature insulation effects and the airtightness of a vacuum bottle.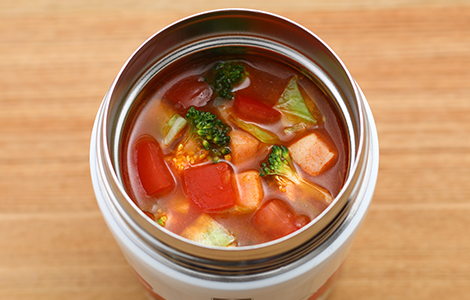 Leakproof screw plug that can be tightly closed
---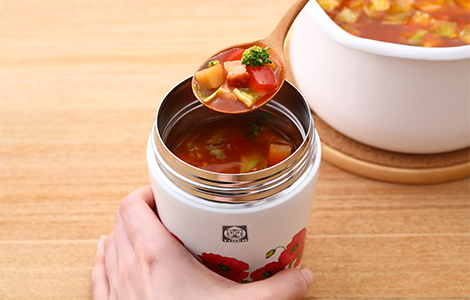 Maintenance
Hygienic Super Clean finish to resist stains and odors
---
The smooth and lustrous Super Clean finish is applied to the inner surface of the cup.
The treated inner surface resists stains and odors so that the interior of the bottle can always be kept clean with a quick wash.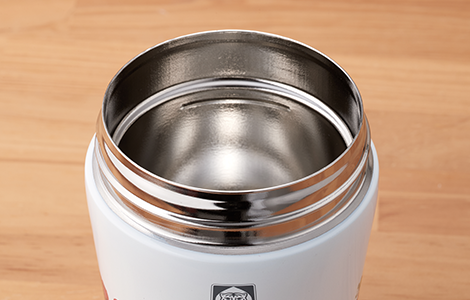 Entirely washable body
---
The bottom of the vacuum insulated bottle was laser-welded using Tiger's proprietary technique to prevent water droplets from getting into the bottle through cracks.
The bottle can be washed entirely including the removable parts and drained well after washing.
*Do not presoak or use a dishwasher or drier to wash the bottle.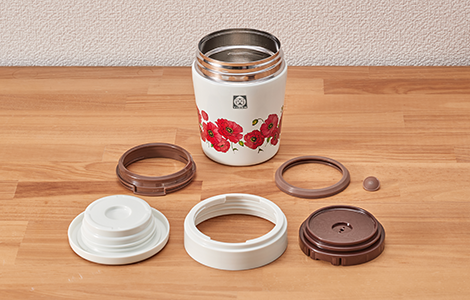 Specifications
Vacuum Insulated Food Jars
| | |
| --- | --- |
| Product number | MCL-T030 |
| Color | Poppy<WF> |
| Capacity | 0.3L |
| Heat Retention (6h) | 54℃ or more |
| Cold Retention (6h) | 12℃ or less |
| Size W×D×H (Approximate value) | 9×9×11.9(cm) |
| Weight (Approximate value) | 0.26kg |
| Caliber (Approximate value) | 7(cm) |
| Producing Country | China |
Reviews