HISTORY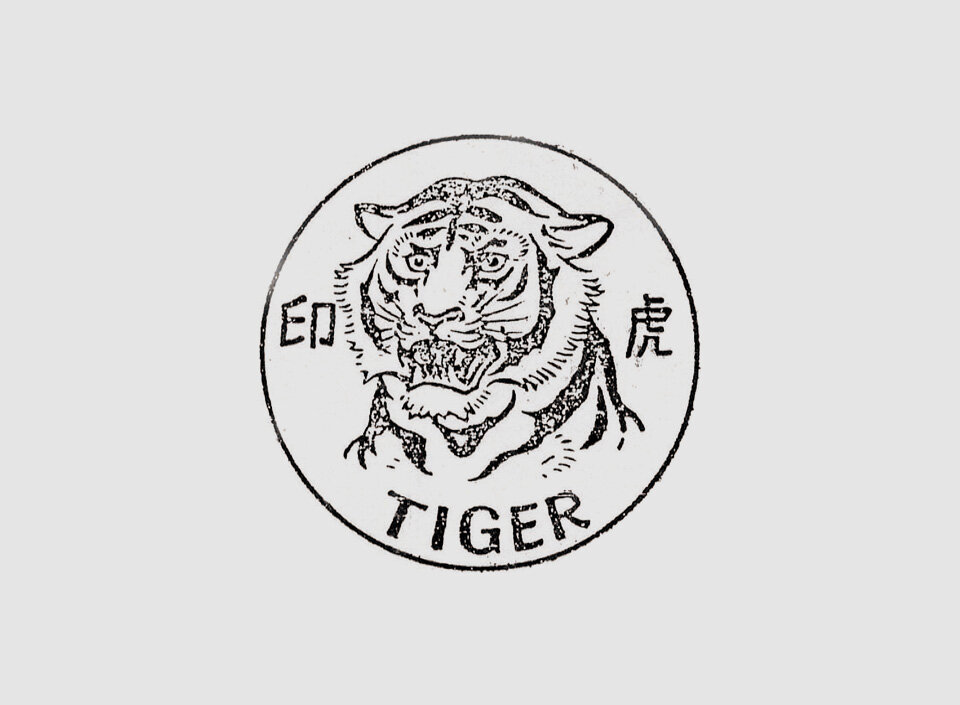 1923
The Tiger brand logo patented when the company was founded
Takenori Kikuchi, the first president and founder of the company, first encountered vacuum bottles when he went to Osaka in 1910 to work as an apprentice, and came across very popular vacuum bottles called Thermos bottles imported by Itoki Shoten. During the winters of his apprenticeship in which he ate rice in cold tea, Takenori always wished he could drink hot water (tea) all the time- so when he saw the vacuum bottles, he was drawn to them by their potential as a product. And then on February 3, 1923, having gained experience working at a vacuum bottle manufacturer called "Eagle Vacuum Bottles," Takenori founded the company "Torajirushi (Tiger) Vacuum Bottle Company" – the precursor to Tiger Corporation. The company began manufacturing and selling Tiger brand vacuum bottles in Japan.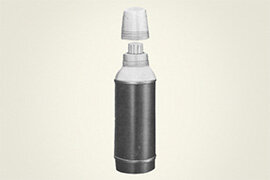 The first vacuum bottle imported by Itoki Shoten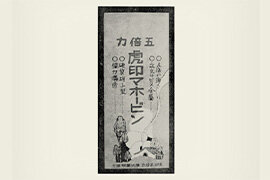 Advertising leaflet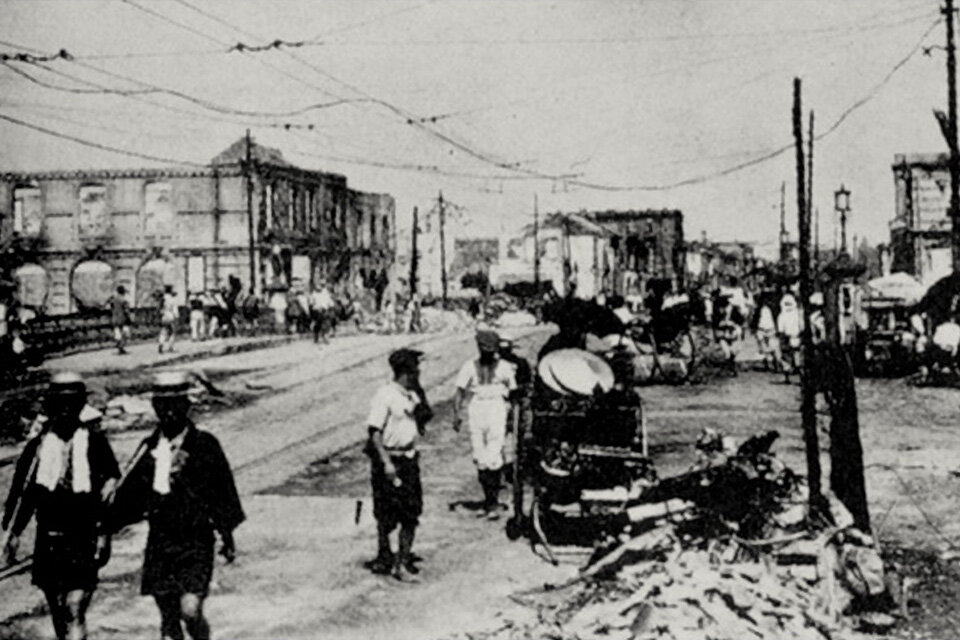 1923
Tiger Brand Vacuum Bottles Survive the Great Kanto Earthquake Unscathed
At 11:58:44 a.m. on September 1, 1923, a massive earthquake of magnitude 7.9 struck the Kanto region. The Great Kanto Earthquake entered the record books as the largest earthquake disaster in history. This was not long after Takenori Kikuchi started doing business in Tokyo. However, it was in fact the Great Kanto Earthquake that strengthen Tiger's vacuum bottle's reputation. While the majority of vacuum bottles sold by other brands were destroyed, all 100 bottles from Tiger survived, unscathed. The fact that not a single vacuum bottle was destroyed soon became known throughout the industry, and orders flooded in from all over Tokyo. Three years later, Tiger vacuum bottles would own 85% of the market share.
1930
Overseas Expansion: Exporting to Taiwan and Manchuria
In 1930, Takenori Kikuchi was incapacitated by illness. It was against this backdrop that he heard about the serious depression in Japan. Realizing that there was no longer any prospects for domestic sales, he decided to embark on exports to Taiwan and Manchuria. The approach he took to opening up new sales channels was extremely successful, and led to the Tiger brand becoming very well known. By 1932, sales in the Japanese mainland and sales in its overseas territories were almost exactly the same.
1931
An Large Variety of Vacuum Bottles
The "Five-fold Power Vacuum Bottle" was launched in the early days of the company and went on to become a popular product further down the road, but at the time of its initial release it was still only useful for hiking or traveling, and domestic demand was low. However, the company continued to develop new products. These included a baby bottle with a teat over the opening (thermal baby bottle), and a vacuum bottle for sake that kept the sake inside warm. Many other amazing products went on to be developed, such as a container for ice cream, and a vacuum bottle for ayu fishing to refrigerate and transport freshly caught fish.
1950
Bakelite Tabletop Pots: Pioneering Convenience
In the days when vacuum bottles were considered to be for portable use only, tabletop hot water pots with a pelican-shaped spout and a one-touch open lid made their appearance. One of the biggest problems vacuum bottles had at the time was in the poor design of the drinking spout, which caused liquid to pour to the side. But this problem was eventually rectified, and thus, pioneered the way tabletop pots are used in today's everyday life. During that time, it was normal for the sale price of Tiger products to be 10% higher than those from other companies. This was because there was a practice in the industry to set the price 10% lower than the Tiger brand, and Tiger Corporation played the role of price leader as the top manufacturer in the industry, which continued until 1965.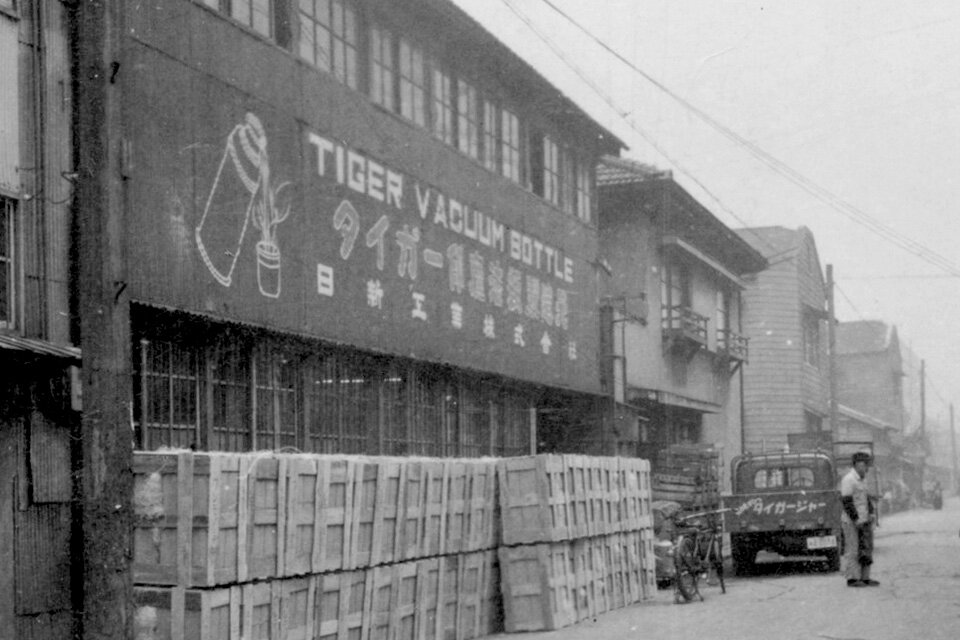 1952
Headquarters and Factory were Integrated and Moved to Taisho-ku, Osaka. Tokyo Office was Established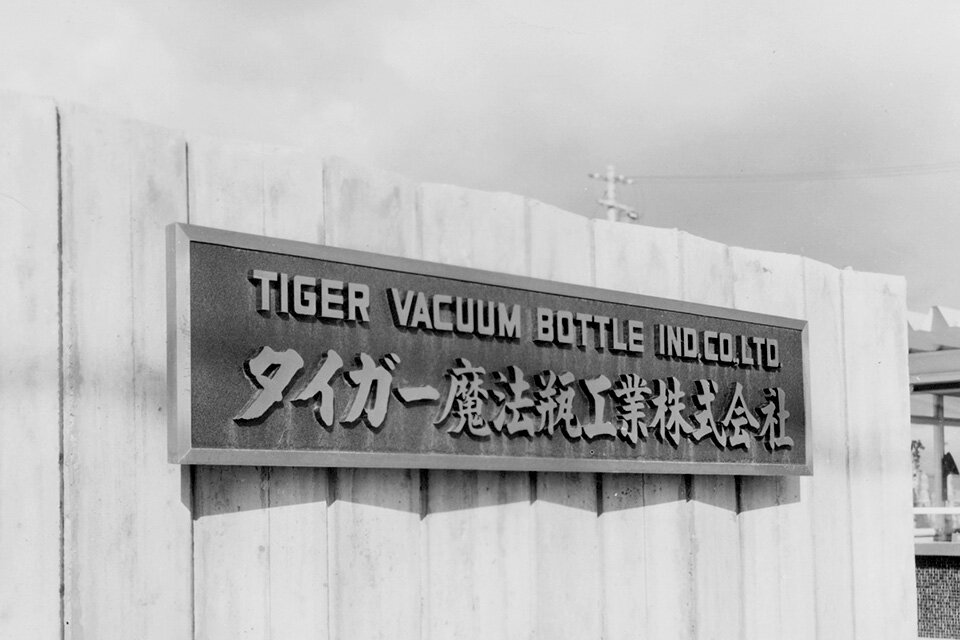 1953
Company Name Changed to Tiger Vacuum Bottle Industry Co., Ltd.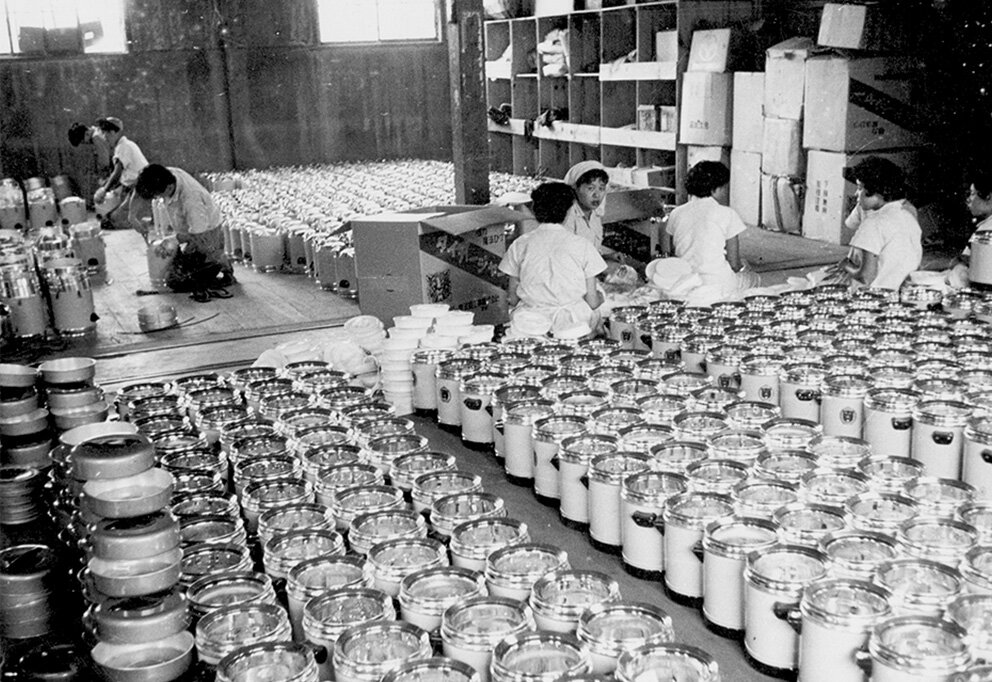 1955
Headquarters and Factory Moved to Joto-ku, Osaka, which increased the production capacity.
His lifestyle of working during the day and drawing up new ideas at night became a habit from his early days, and his passion for development never waned even after he turned 60 in 1955. Employees cooperated and supported Takenori's research, but it is said that the way he drew was quick, accurate, and beautiful, and was completely free of any deviations. This spirit of research became the driving force behind the company's leadership of the industry, and led to numerous new products filled with practical ideas, including the patented bottle capping process.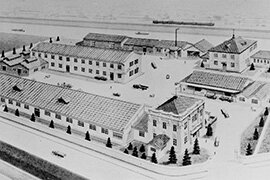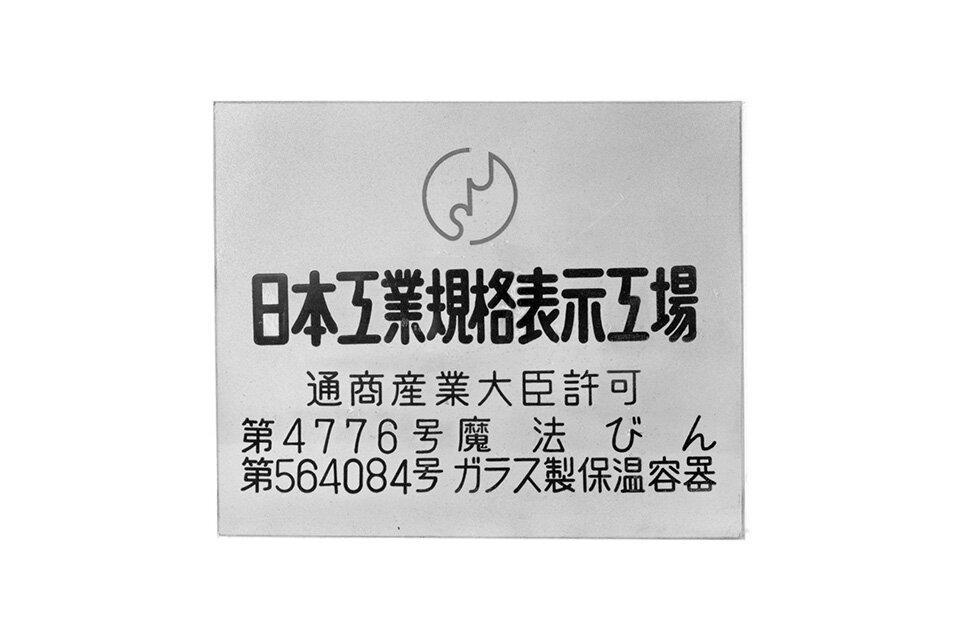 1958
The First Factory in the Industry was Designated JIS by MITI (now METI)