Yoshinobu Nakayama, a world-renowned authority on siphon coffee, has been appointed as the official ambassador for Tiger thermos "Siphonysta"
Yoshinobu Nakayama, a world-renowned authority on
siphon coffee, has been appointed as the official ambassador for Tiger thermos "Siphonysta"
---
A conversation article and video discussing the appeal of siphon coffee and the coffee maker "Siphonysta"
equipped with an automatic siphon extraction system are released today.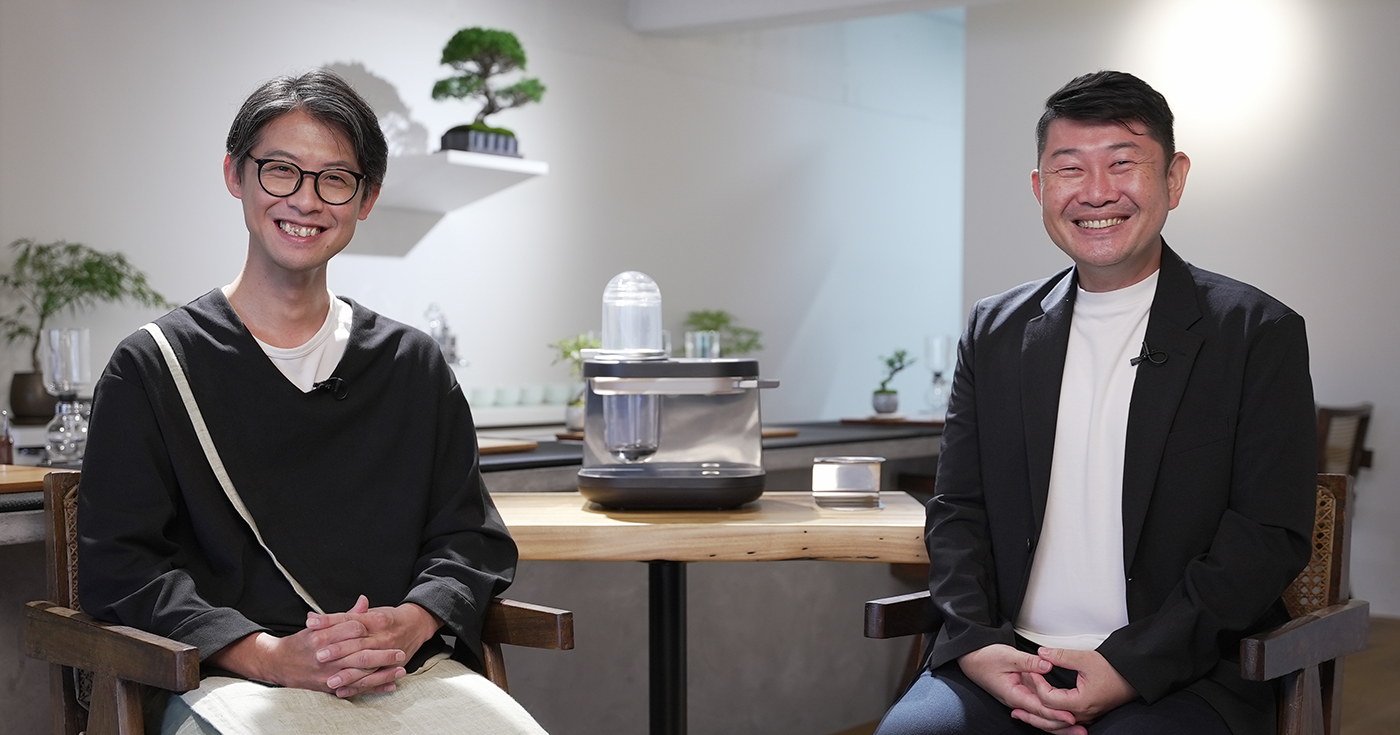 Yoshisato Kikuchi, Headquarters : Kadoma City, Osaka Prefecture), a world leader in heat control technology , has won the siphon coffee competition in Japan three times, the Japan Siphonist Championship , and the world championship, the World Siphonist Championship. We would like to announce that Mr. Yoshinobu Nakayama, who has a history of winning second place, has been appointed as the official ambassador of Siphonysta, a February 2023, we launched "Siphonysta," which automates the extraction process of siphon coffee and offers an enjoyable look and taste.
This coffee maker provides a special cup of coffee with a beautiful brewing process that produces coffee gushing out like a fountain, and a modern and minimalist product design.
Today, as the first step in our collaboration with Mr. Nakayama, we have published an article and video of a conversation with our planning staff about the appeal of Siphon Coffee and the background behind the development of Siphonysta we will work together as a partner
Interview article/video released between Mr. Yoshinobu Nakayama and Tiger Thermos Coffee Maker Planning Manager
Article: https://www.tiger-corporation.com/ja/jpn/product/coffee-machine/ads-a/dialogue/
Video: https://youtu.be/XqvxpI0tZsU
Bringing "the charm of siphon coffee and "Siphonista" to the world
As an ambassador, you will communicate the appeal of Siphon Coffee to the world from a professional perspective through speaking at various events, doing interviews, and appearing in promotional videos.
When I was appointed as an ambassador, I introduced our company's passion for "we want people to enjoy siphon coffee at home just like we brewed it at the store," and our thoughts on "Siphonysta," which is packed with unique technology. In addition, we have asked Mr. Nakayama to experience "Siphonysta" in advance and appreciate its appeal in terms of taste, concept, and design before accepting him as our ambassador.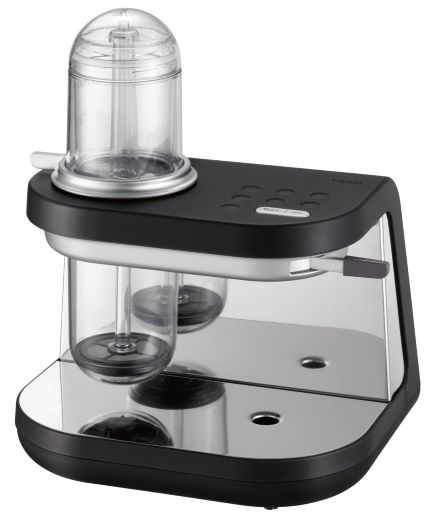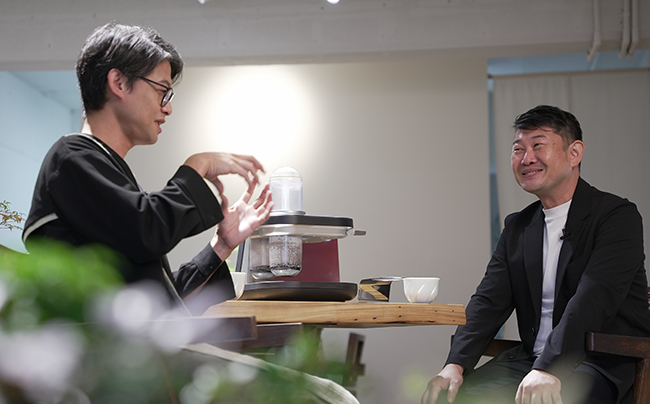 From Mr. Nakayama, in conjunction with his appointment,
"The great thing about Siphonysta is that it recreates the gorgeous aroma and refreshing taste that are characteristic of Siphon, and that you can easily enjoy it at home. I look forward to working with you to spread the world of siphon coffee and Siphonysta."
We received a comment.
First impression is "amazing"
With Mr. Nakayama to spread the appeal of siphon coffee and "Siphonysta," we have created a conversation article and video in which Mr. Nakayama and our coffee maker planning staff talk about siphon coffee, the appeal of the product, and behind-the-scenes stories behind its development. was published today.
During the conversation, Mr. Nakayama said, "My first impression after using Siphonysta was "Wow." I was surprised at how easily and automatically this taste could be recreated at home. As you actually try using it, you start to feel a sense of excitement as you wonder how it will turn out. As someone who is expanding Siphon, I was very happy that that kind of emotional element remained." he said.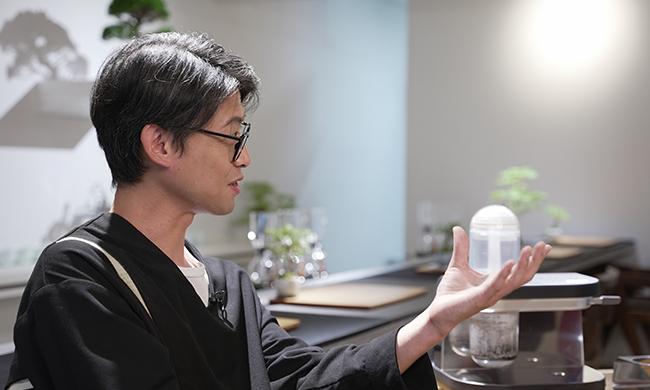 Attention to detail that only professionals can notice
Furthermore, Mr. Nakayama says, "What you may not notice unless you are a professional is that it uses a metal (stainless steel) filter, which is typical of French presses. Compared to other filters, metal filters do not filter out as much coffee oil, so more of the aromatic components are reflected in the coffee. In short, the fragrance becomes even better.", referring to the uncompromising manufacturing that is embodied in"
*Comments include personal opinions.
In addition, the planning staff talked about the appeal of "Siphonysta" and behind-the-scenes stories behind its development, including the obstacles that stood in the way during the development of "Siphonysta" and how the technology we have cultivated was utilized in the product . Please take a look at the special content that can only be heard here.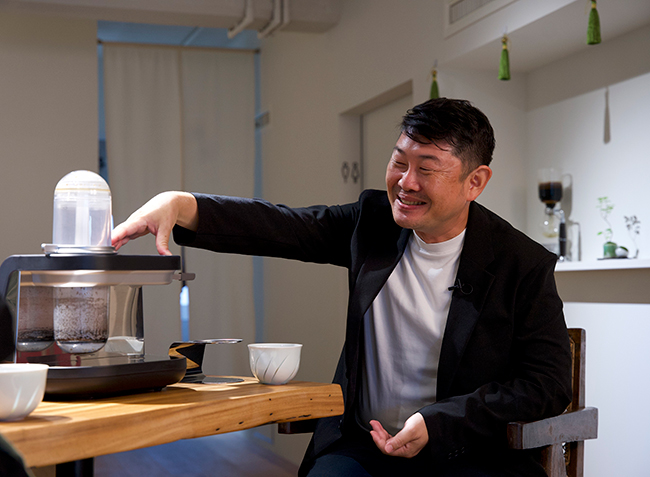 Article and movie released between Yoshinobu Nakayama and Tiger thermos coffee maker planner
Article: https://www.tiger-corporation.com/ja/jpn/product/coffee-machine/ads-a/dialogue/
Video: https://youtu.be/XqvxpI0tZsU
Siphonysta Ambassador Yoshinobu Nakayama Profile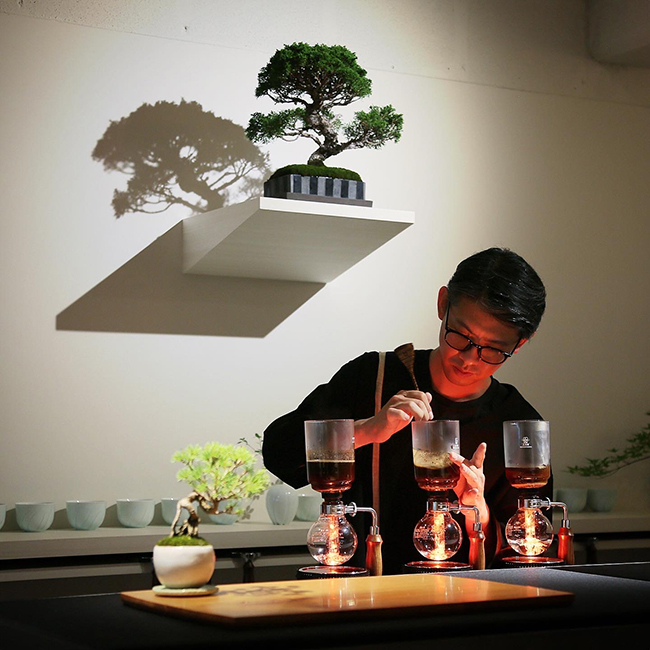 THE SYPHONIST.
Winner of the Japan Siphonist Championship (JSC) three times and runner-up twice
Currently, he trains siphonists as a siphonist trainer and produces champions and finalists. In June 2023, we will open a siphon specialty store, Saihon no Ma, in Nagoya. In September 2023, he became a Siphonysta ambassador.
"Saihonma" official website
Coffee maker with automatic siphon extraction system
"Siphonysta" ADS – A020 overview
(1) "Automatic siphon extraction system", a fusion of steam technology and heat control technology
It generates steam that instantly steams coffee powder, and uses an immersion method instead of the typical drip method. This is a new method that generates a pressure difference between the top and bottom of the cylinder to filter and extract coffee under reduced pressure. It is clear and brings out the original aroma and flavor of the beans.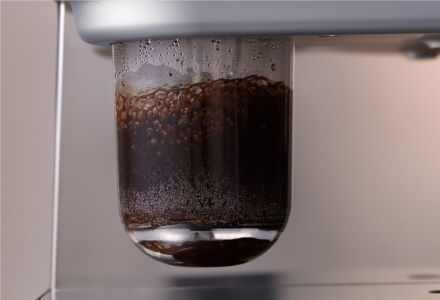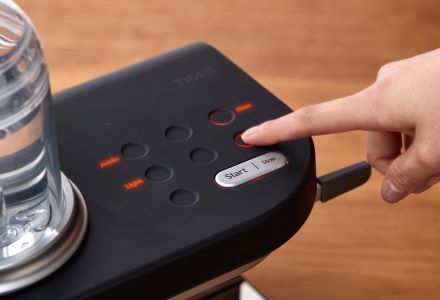 (2) Bring out the gorgeous flavor of specialty coffee beans "Dual Temp Brewing Method"
Dual Temp mode that brings out the flavor of coffee beans by changing the temperature during the extraction process. This is an extraction method that suppresses unpleasant tastes and allows you to enjoy the flavor of coffee beans even more, achieving a rich and innovative taste that could not be achieved with conventional extraction methods.
(3) 9 different flavors with the same bean. 3 levels of flavor x 3 levels of strength adjustment menu
Just press the flavor and strength selection key and "Siphonysta" automatically adjusts the temperature, time, and
We will deliver your favorite flavor to suit your mood at the time.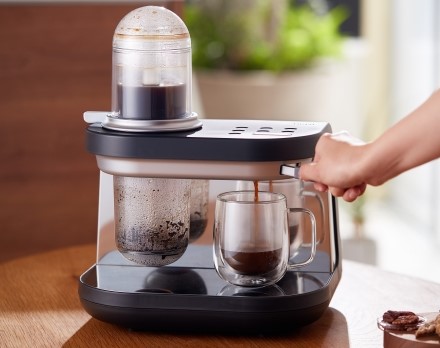 "Siphonysta" ADS -A020 product details
https://www.tiger-corporation.com/jpn/product/coffee-machine/ads-a/
Controlling temperature, creating a brighter future. Watch it now – 100th anniversary statement movie!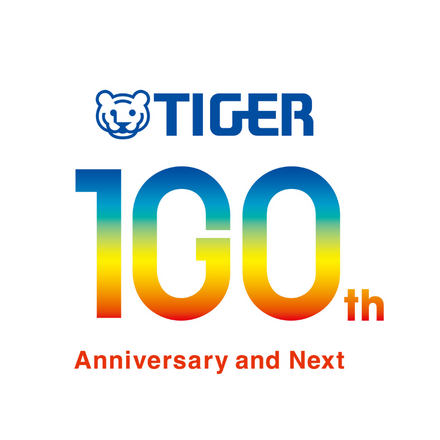 Cold? Warm? Just right?
Even a tiny temperature change can give our hearts comfort and strength.
From family gatherings to exploration of space,
a temperature change of a single degree
can open our eyes to life more precious.
Tiger Corporation has been in business for 100 years.
Now, we are looking forward to the next 100 years.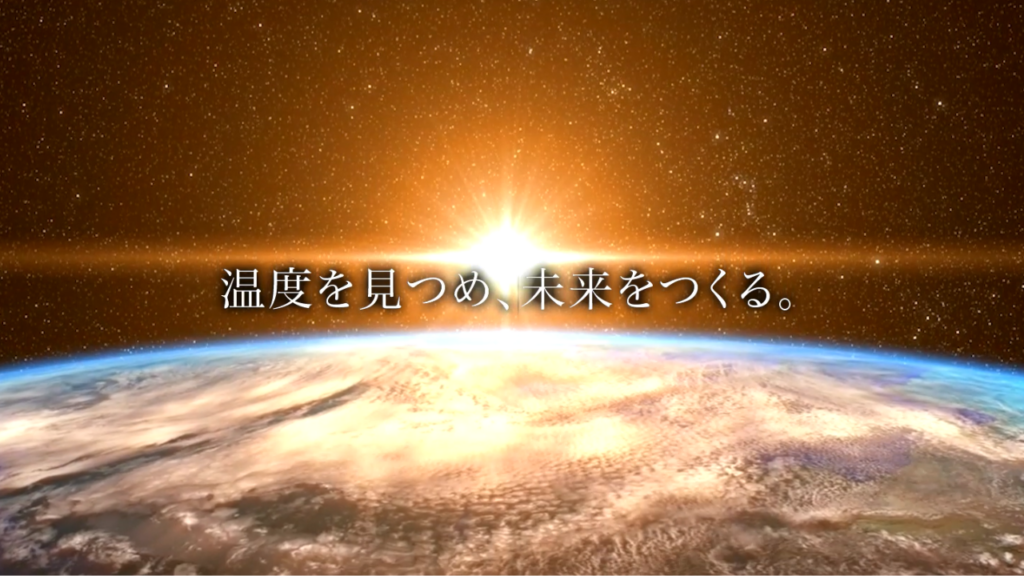 100th anniversary statement movie
Japanese : https://youtu.be/ojs_gKjj118
English : https://youtu.be/Z-s6dZrX53g