Automated Siphon Coffee Brewing System

Coffee Culture, Reinvented.
Siphonysta is a reimagination of the acclaimed siphon method that fuses the science and mechanics of the traditional siphon with a functional, modern design.
The result is an automated siphon coffee brewing system that uses a blended steam and vacuum technique for every brew.
*The siphonysta is still under development and may be subject to change.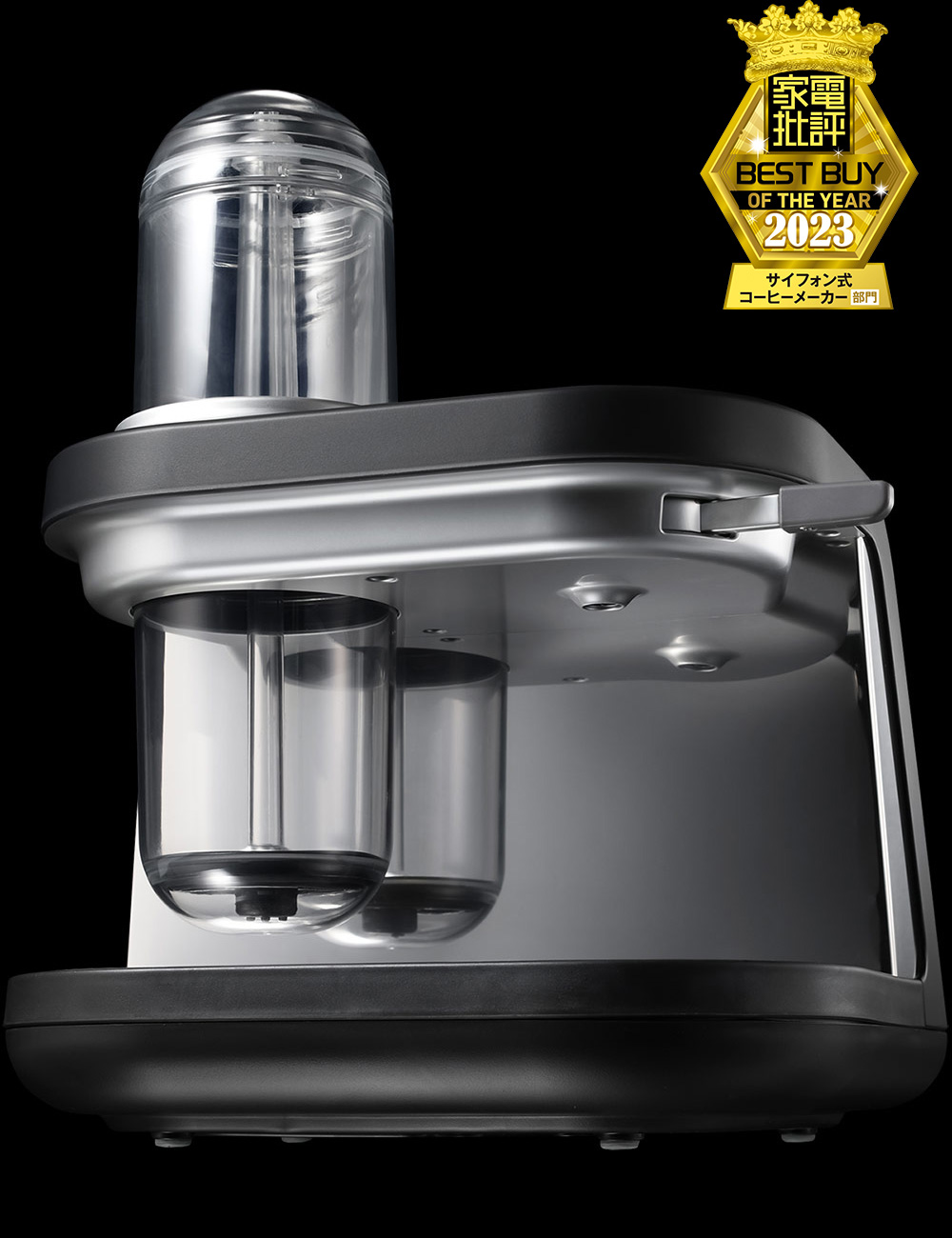 Our crowdfunding campaign on Kickstarter, we reached our goal in 4 days!
Project ultimately closed with
271% achievement rate.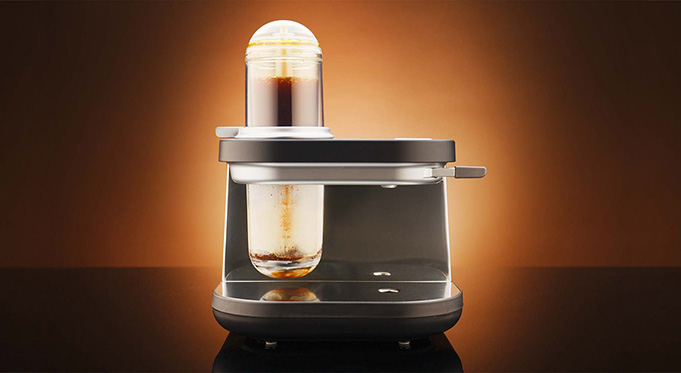 Crowdfunding on Kickstarter for North America from April 13, 2022 to May 17, 2022, with a goal of $20,000.00, reaching the goal in the first 4 days of crowdfunding. At the end of the project, $54,261.00 had been raised, representing 271% of the total achieved.
Design
We designed the Siphonysta to enhance the spectacle of the brewing process, with transparent cylinders and a modern, minimal design.

Brewing coffee is an aesthetic journey that always catches the attention of everyone in the room. The Siphonysta is the best-in-class coffee maker for brewing together and making memories.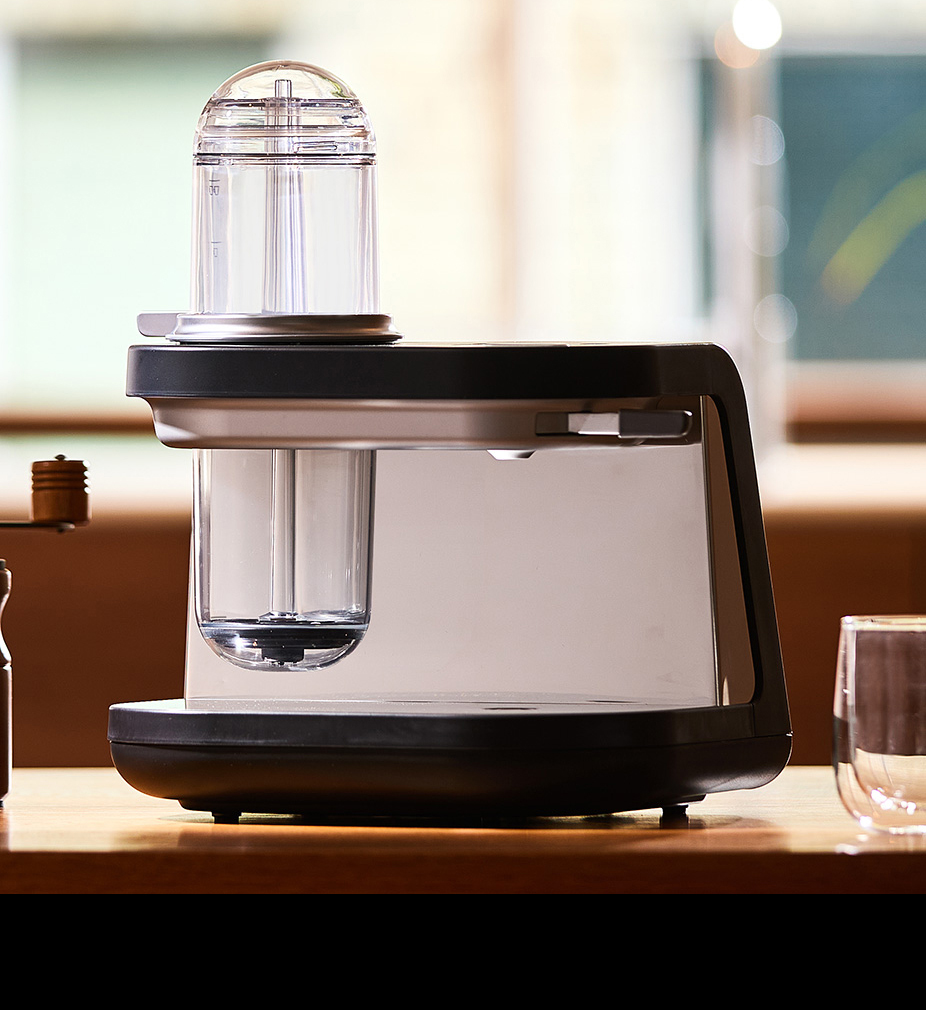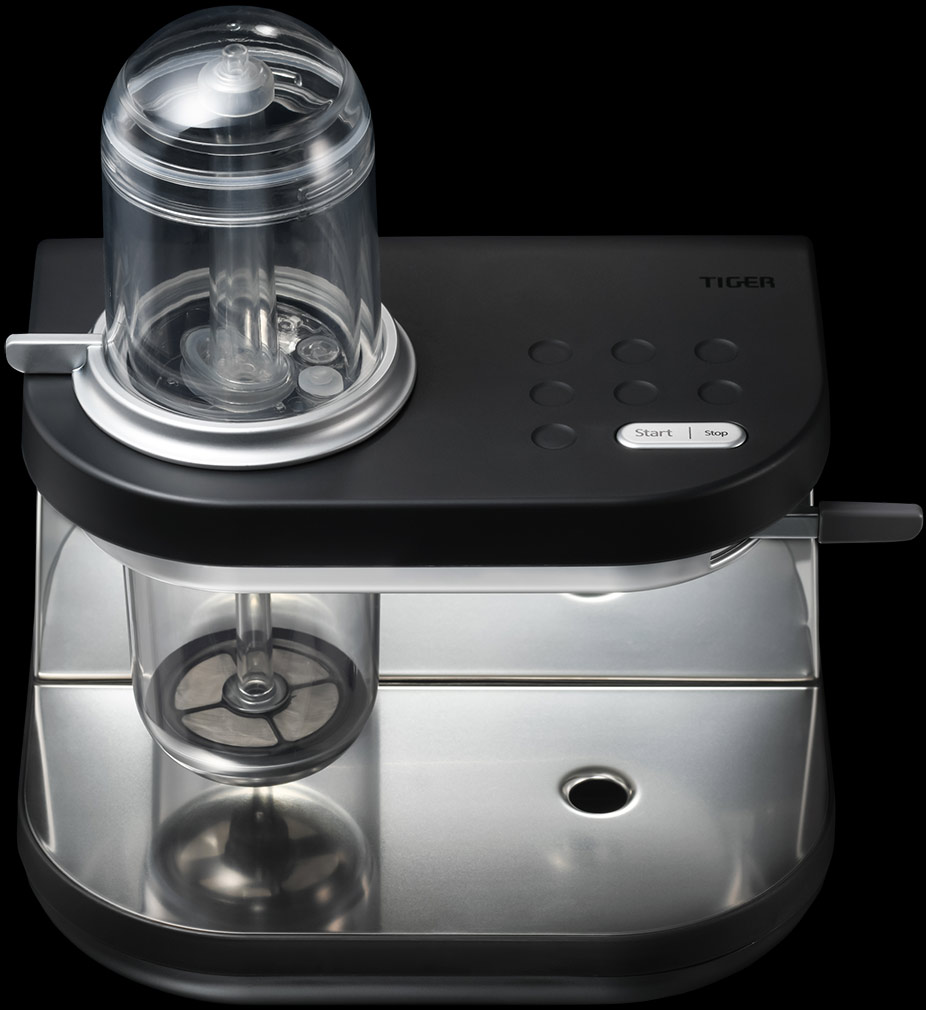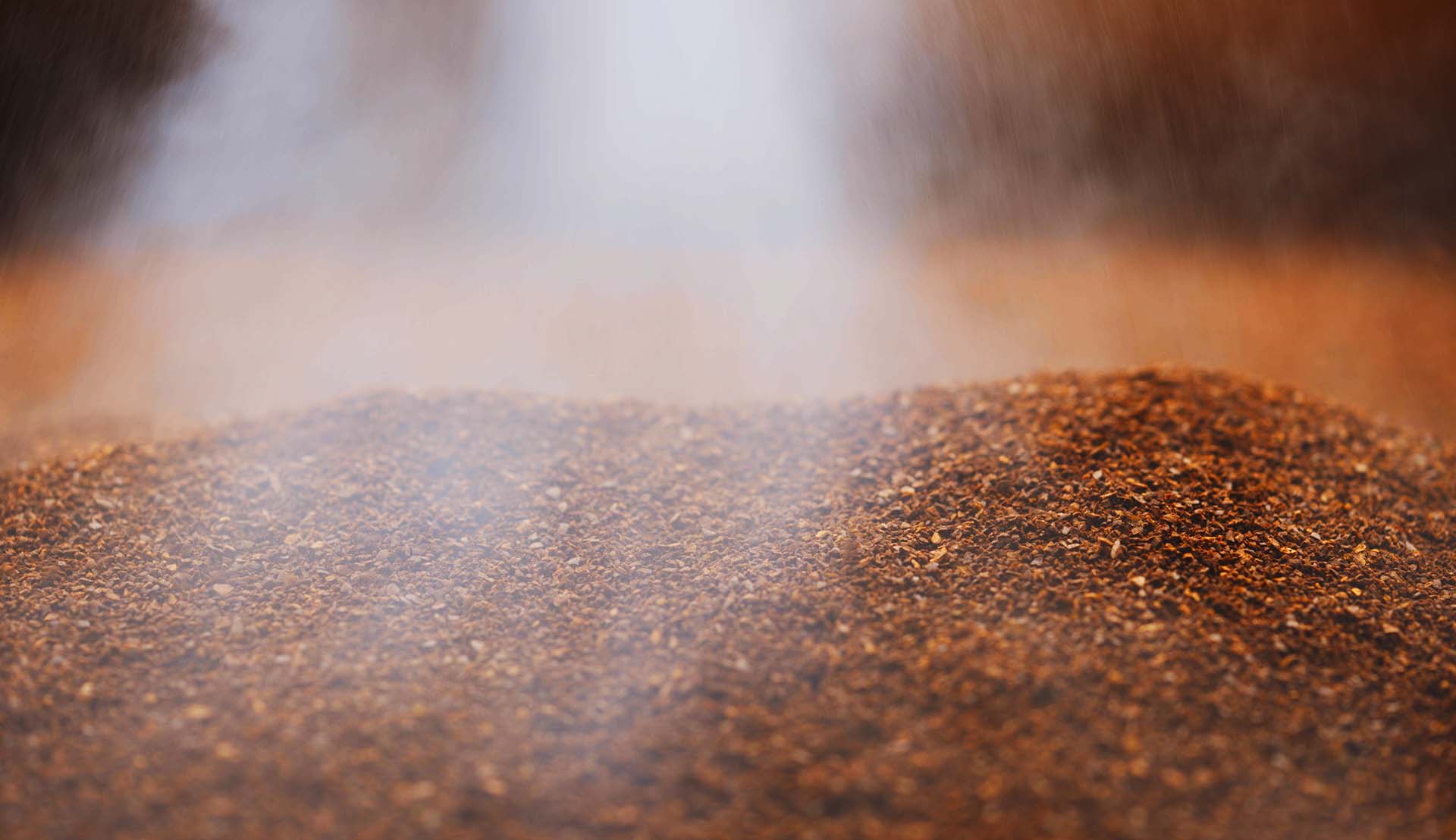 Rich Flavor for Perfect Cup of Coffee
The Siphonysta uses steam to evenly saturate the coffee
grounds in an instant, releasing the full flavor of the beans.
After steaming, the Siphonysta stirs the grounds to
harness their full strength.

When you take that first sip, look for a remarkably
smooth, full-bodied, crisp, clean, and rich flavor.

Without a paper filter, the coffee's natural
aromatic oils are allowed to pass directly into your mug,
producing a lively aroma profile and smooth body.
Automate Your Perfect Brew
Use the operation panel to adjust the final cup's desired acidity, bitterness, and strength to tweak the coffee extraction process. The Siphonysta will automatically control the brewing time, temperature, and stirring to match your tastes.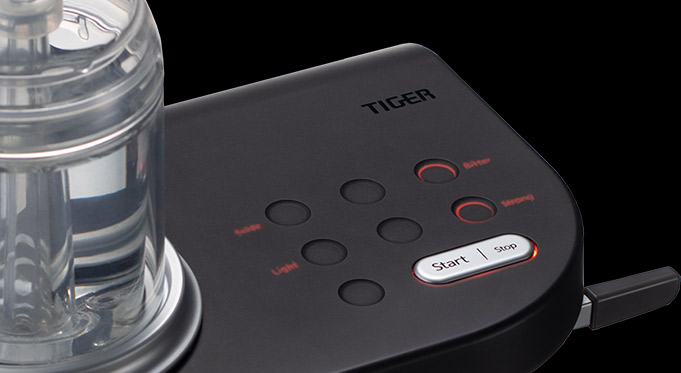 Bring Out the Exceptional Taste of Specialty Coffee
[Dual Temp] key is designed to brew specialty coffee with the best-in-class taste automatically.

The brewer's Dual Temperature function lowers the water temperature mid-brew to bring out the fullest, truest flavor from fruity and full-bodied coffee beans, while also diminishing any unpleasant bitterness. It enhances the flavor of both fruitly and full bodied beans.
Temperature Control Process
How Dual Temp Produces Delicate Flavor Components
Q grader sensory testing conducted by TIGER corporation.
Siphonysta
Classic Siphon
Drip Coffee Pot
Pour Over
French Press
Espresso Machine
Automated Brewing System for Specialty Coffee
Rich Flavor
Easy
Technique
Custom
Brewing
Visual
Process
Modern
Design
Easy Cleanup
*According to a survey conducted by TIGER Corporation. (April 13th, 2022)
Easy Maintenance
Maintenance is a breeze with dishwasher-safe, transparent cylinders and a self-cleaning routine that keeps the pipes immaculate.
The sound you hear every three seconds after extraction is a periodic reminder to remove minerals. Please perform citric acid cleaning.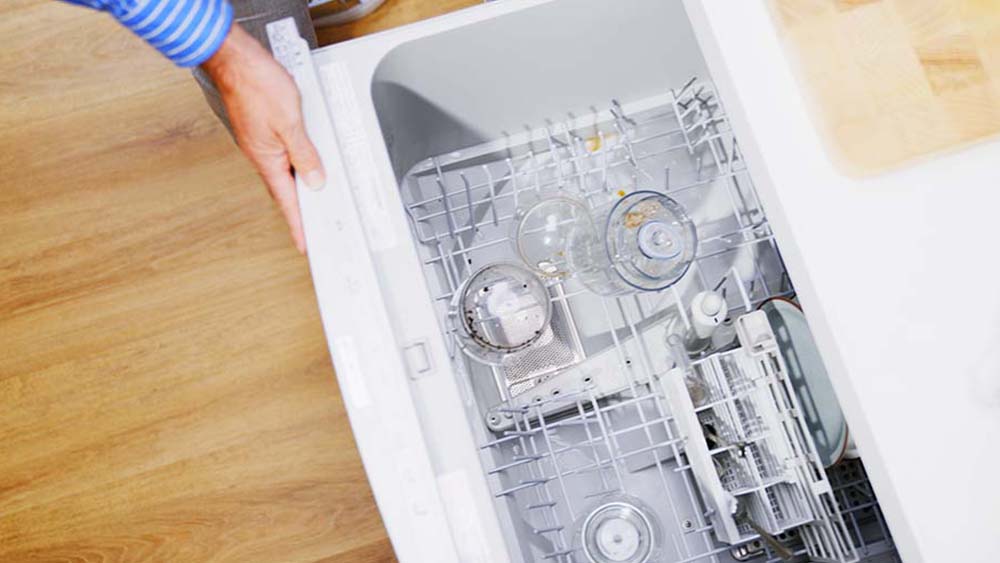 Specifications
Coffee Makers
| | |
| --- | --- |
| Product number | ADS-A020 |
| Color | Onyx Black<KO> |
| Rated Voltage | 100V |
| Rated Frequency | 50-60Hz |
| Capacity | 0.29L |
| Electric Rating | 1225W |
| Size W×D×H (Approximate value) | 31.3×23.9×36.6(cm) |
| Weight (Approximate value) | 5kg |
| Cord Length (Approximate value) | 1.4m |
| Producing Country | China |