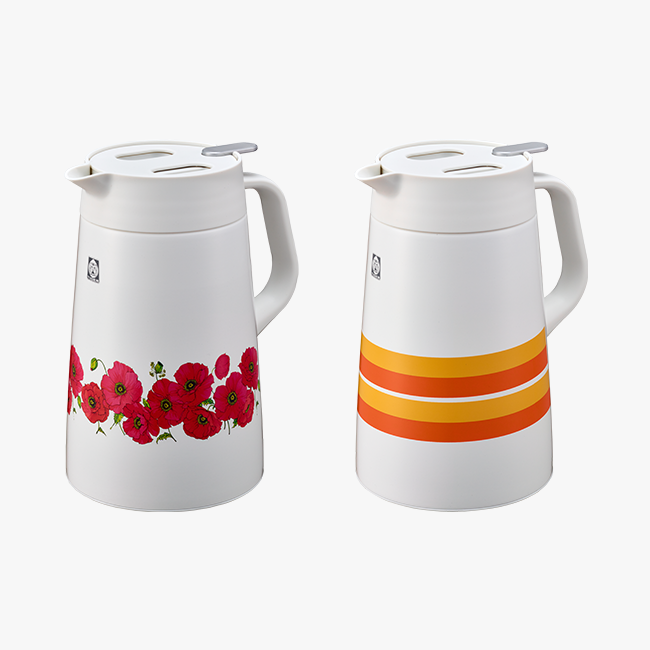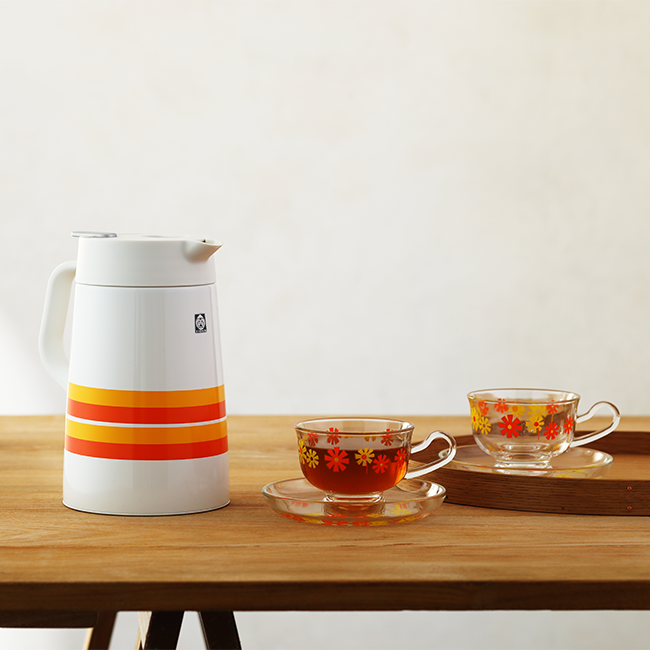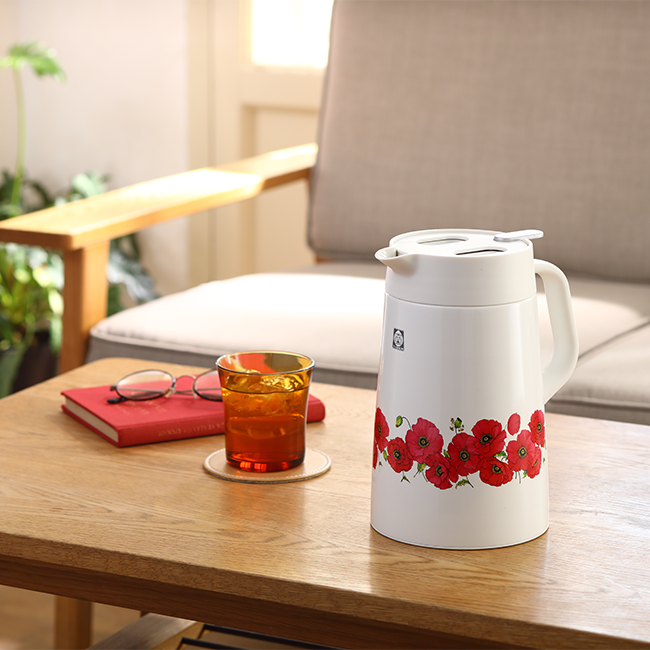 WEB限定商品
Stainless Steel Handy Jugs <Push Lever Type> PWO-T120
Made of vacuum-insulated stainless steel, this product can keep its contents warm or cool without using electricity or gas.
The approx. 7.5 cm wide mouth makes it easy to put ice inside.
Special Revival of Showa Floral and Striped Patterns on New Items
Introducing Tiger's 100th Anniversary Model—the Retro Pattern Revival Series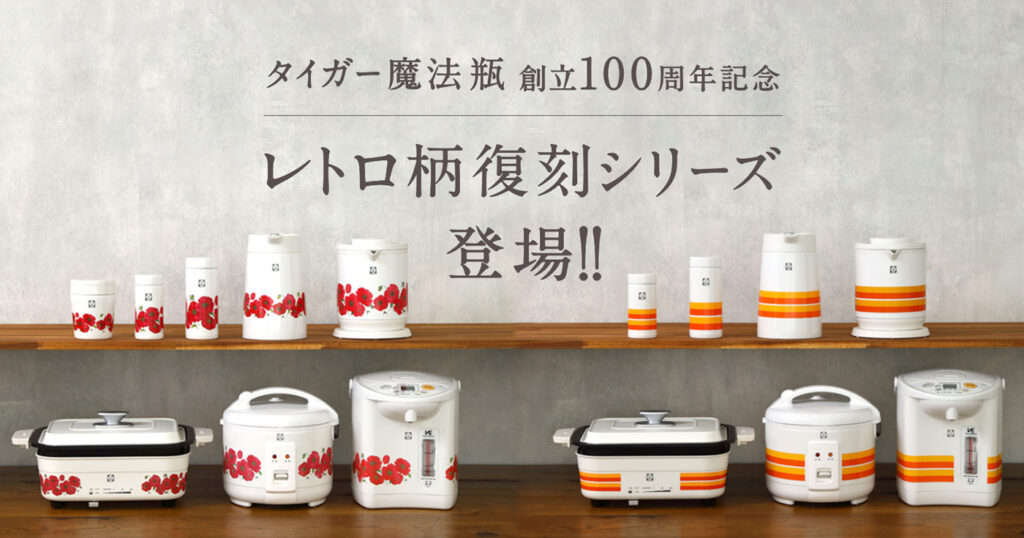 Features
The wide mouth with a diameter of approx. 7.5 cm makes it easy to put ice in the pot
---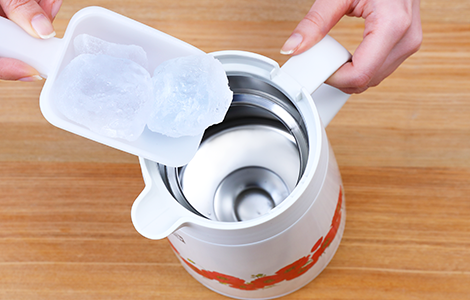 One-touch detachable lid
---
The lid can be removed with a single motion of holding the open/close lever.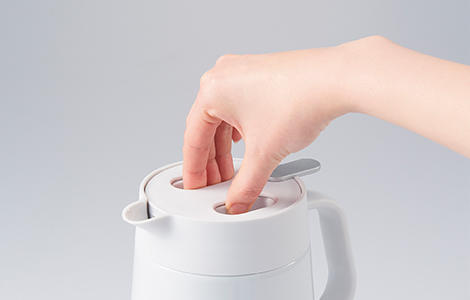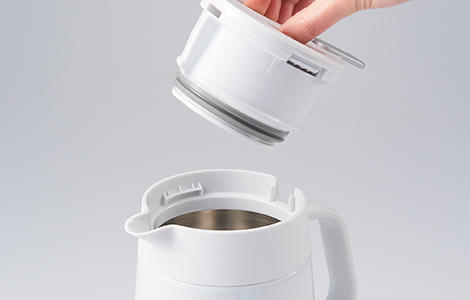 Easy to use! Push lever
---
The structure allows the drink inside to come out when the lever is pushed and the bottle is tilted.
You can easily push the lever and pour the drink inside smoothly even while holding the handle.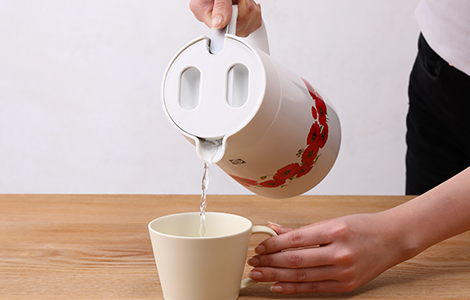 Keeps drinks hot and cold properly thanks to vacuum insulation
---
The double-walled vacuum structure made of light and tough stainless steel produces a high insulation effect to keep hot drinks hot and cold drinks cold for many hours.
For example, coffee or tea brewed in the morning can be kept at the best temperature for drinking even at lunchtime.
This energy-saving vacuum-insulated pot that does not use electricity can be placed in your dining room and allows you to sit down and take your time to enjoy drinks.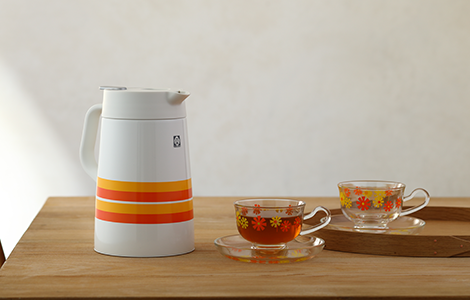 Made of light and durable stainless steel
---
Compared with glass vacuum bottles, the stainless-steel pot with a double-walled vacuum structure is compact and eliminates worries about damaging the inner bottle by directly putting ice into it.
The bottom portion is a resin part that resists dents.
Cleaning
Cleanliness kept with the Super Clean finishing
---
Super Clean finishing to resist stains and odors
We put the focus on cleanliness and ease of maintenance for daily use.
The smooth and lustrous Super Clean finish is given to the inner surface of the pot.
The treated inner surface resists stains and odors so that you can always use the pot cleanly by just washing it briefly.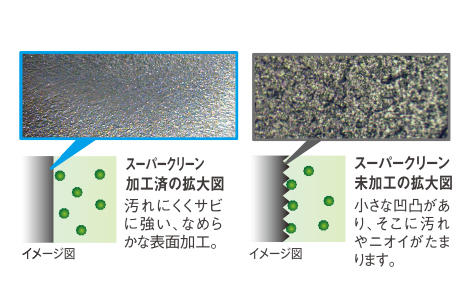 Entirely washable body! Wide mouth for ease of cleaning
---
The entirely washable main body has a wide mouth with a diameter of approx. 7.5 cm, allowing you to put your hand deeply into the pot to wash the inside of the main body thoroughly.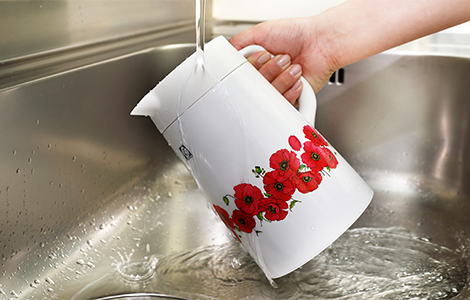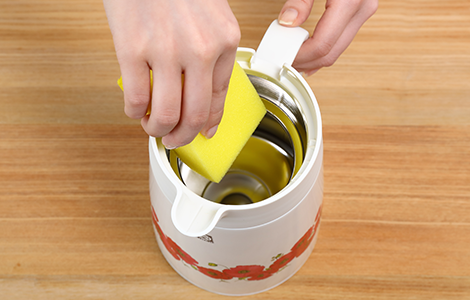 Only a few removable parts for easy assembly
---
Only a few parts are removable so that you can easily assemble them.
The removable gasket allows you to use the pot cleanly in every hole and corner.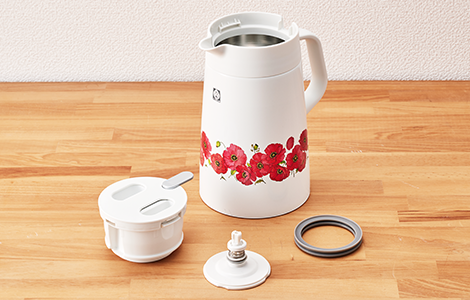 Specifications
Stainless Steel Handy Jugs <Push Lever Type>

Poppy<WF>

Orange Stripes<WO>
Product number
PWO-T120
Color
Poppy<WF>
Orange Stripes<WO>
Inner Bottle
stainless
Capacity
1.2L
Size W×D×H (Approximate value)
13×16.6×20.8(cm)
Weight (Approximate value)
0.69kg
Caliber (Approximate value)
7.5(cm)
Producing Country
China
Reviews