土鍋ご泡火炊き JRX-T series Menu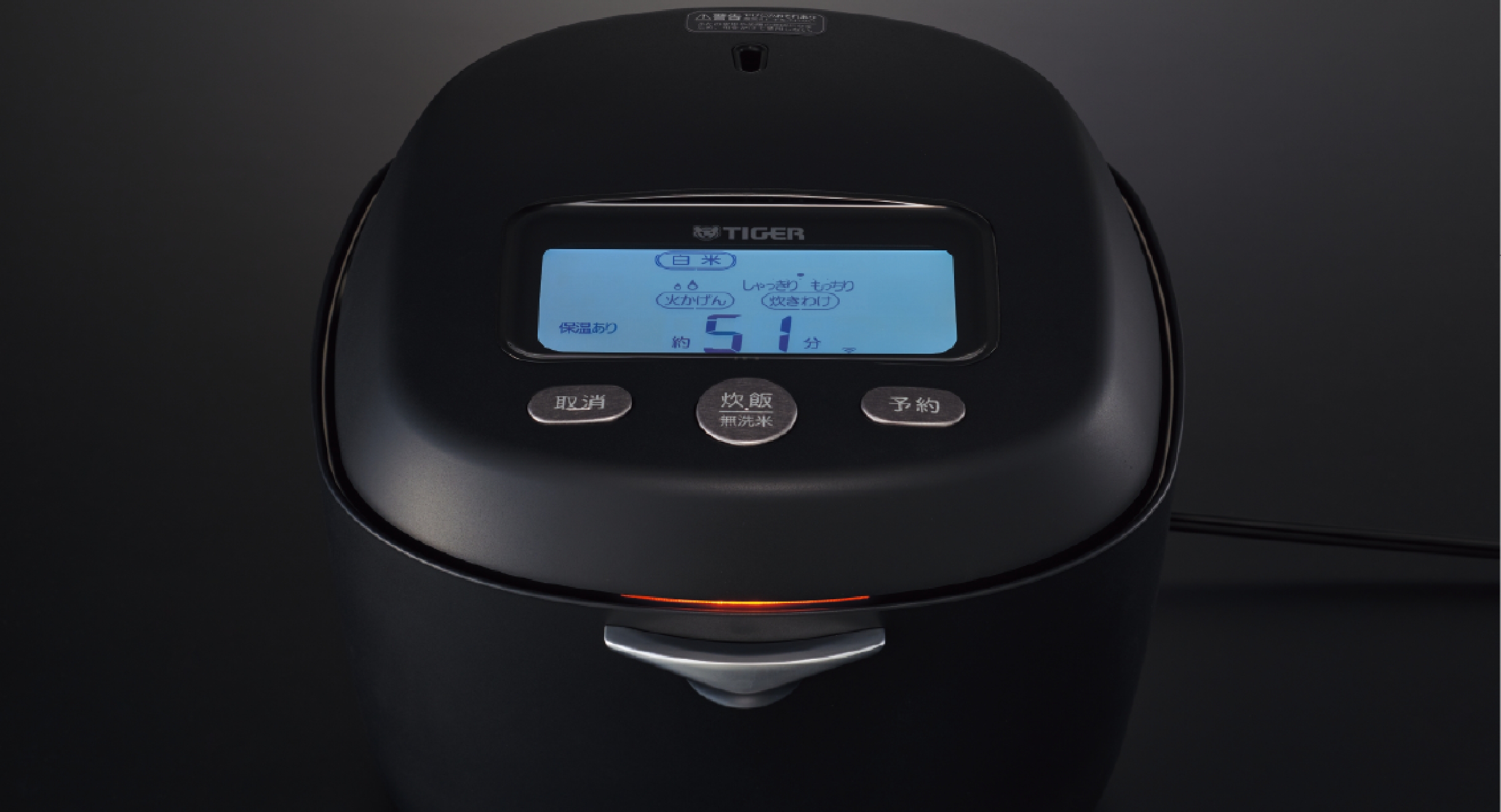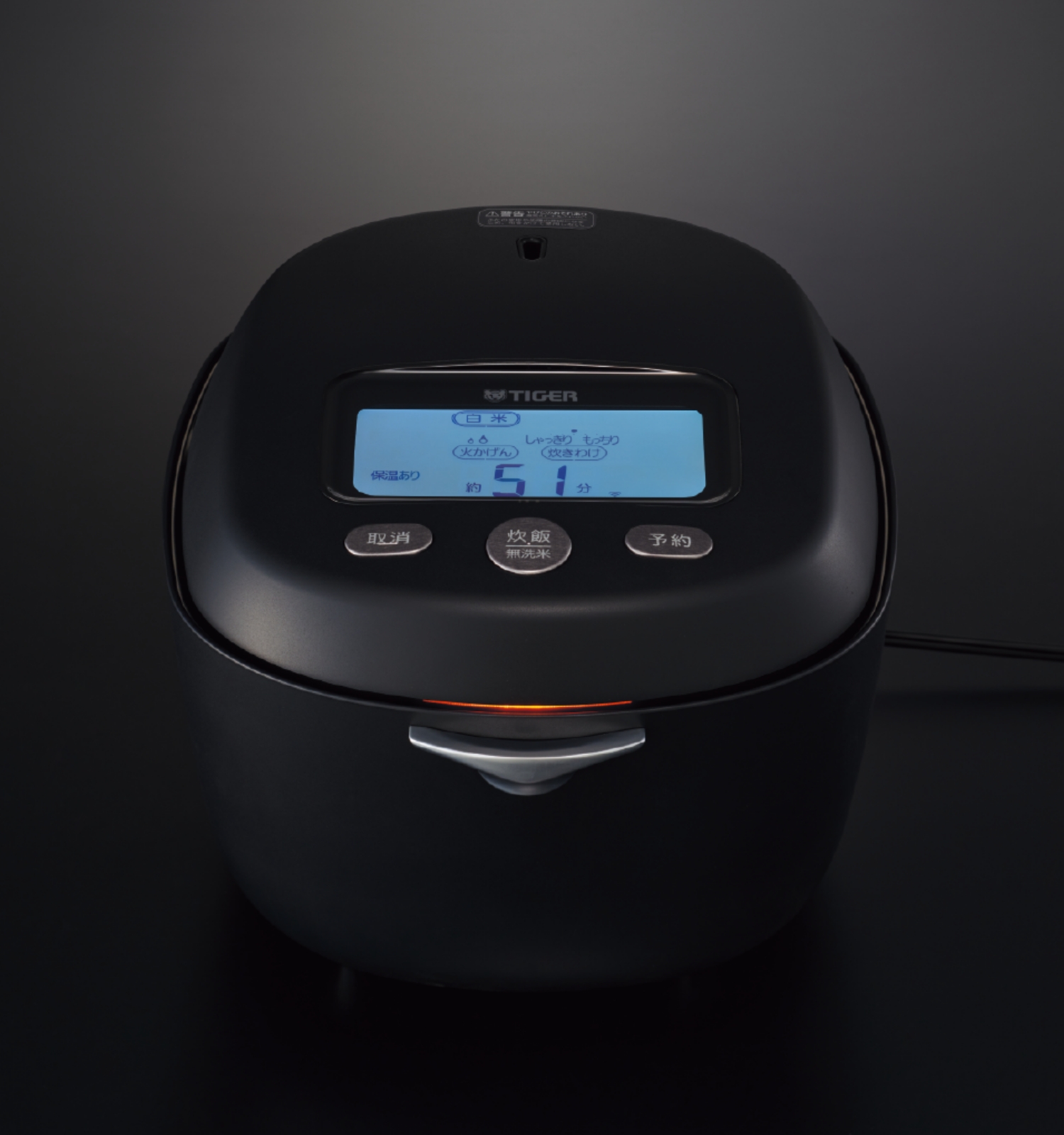 Uncompromising usability
Design and Usability
Emotional lamp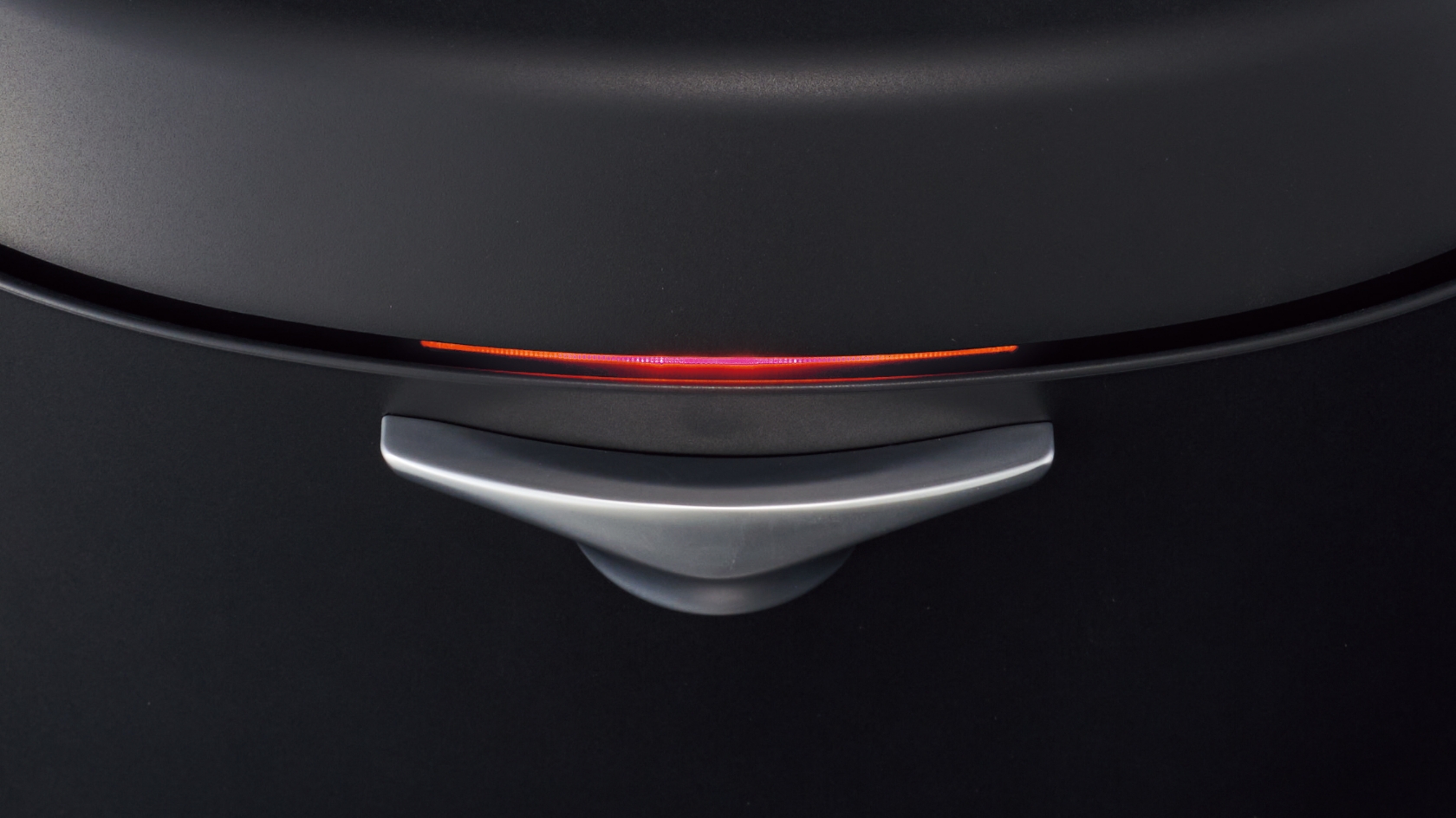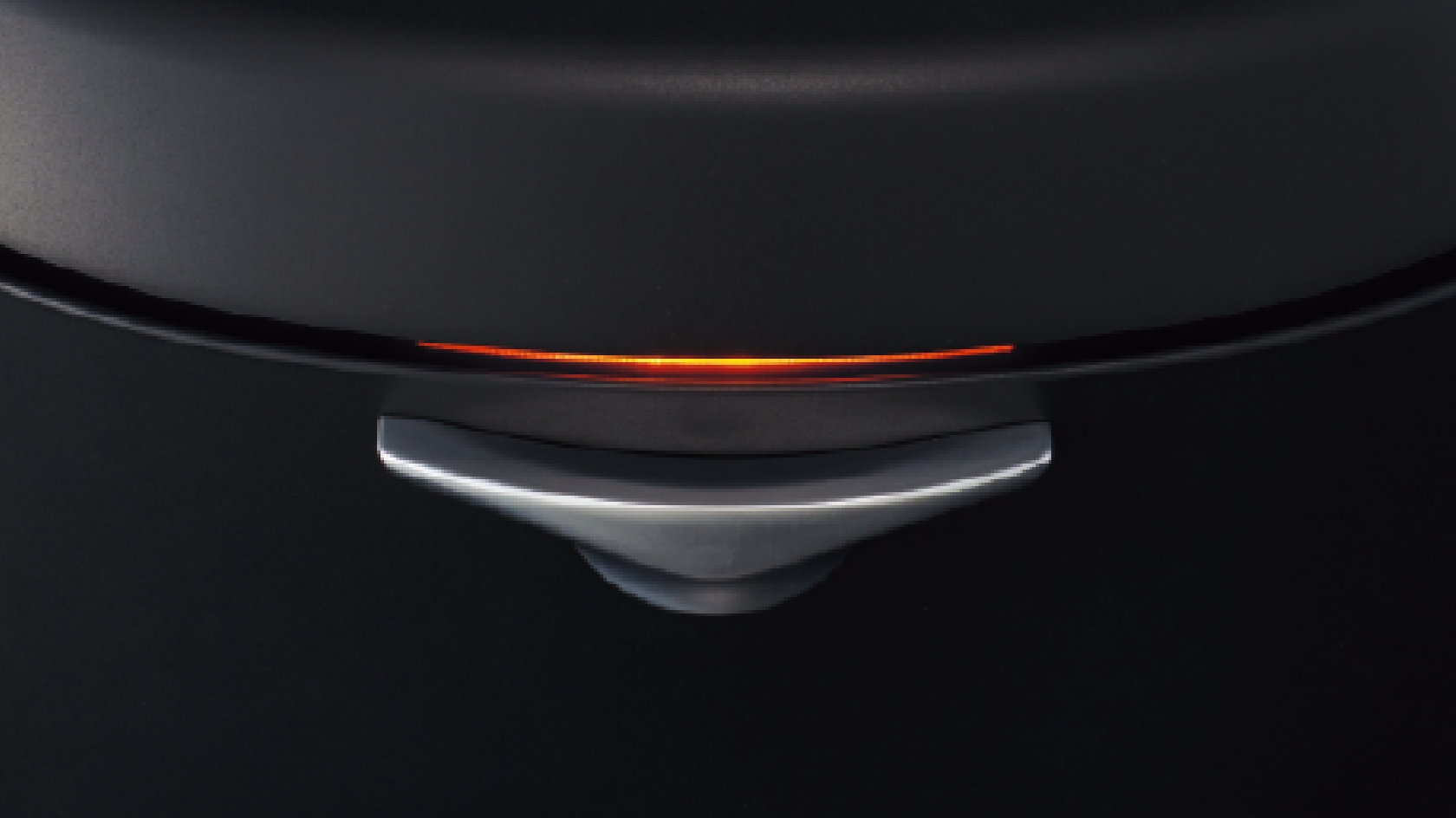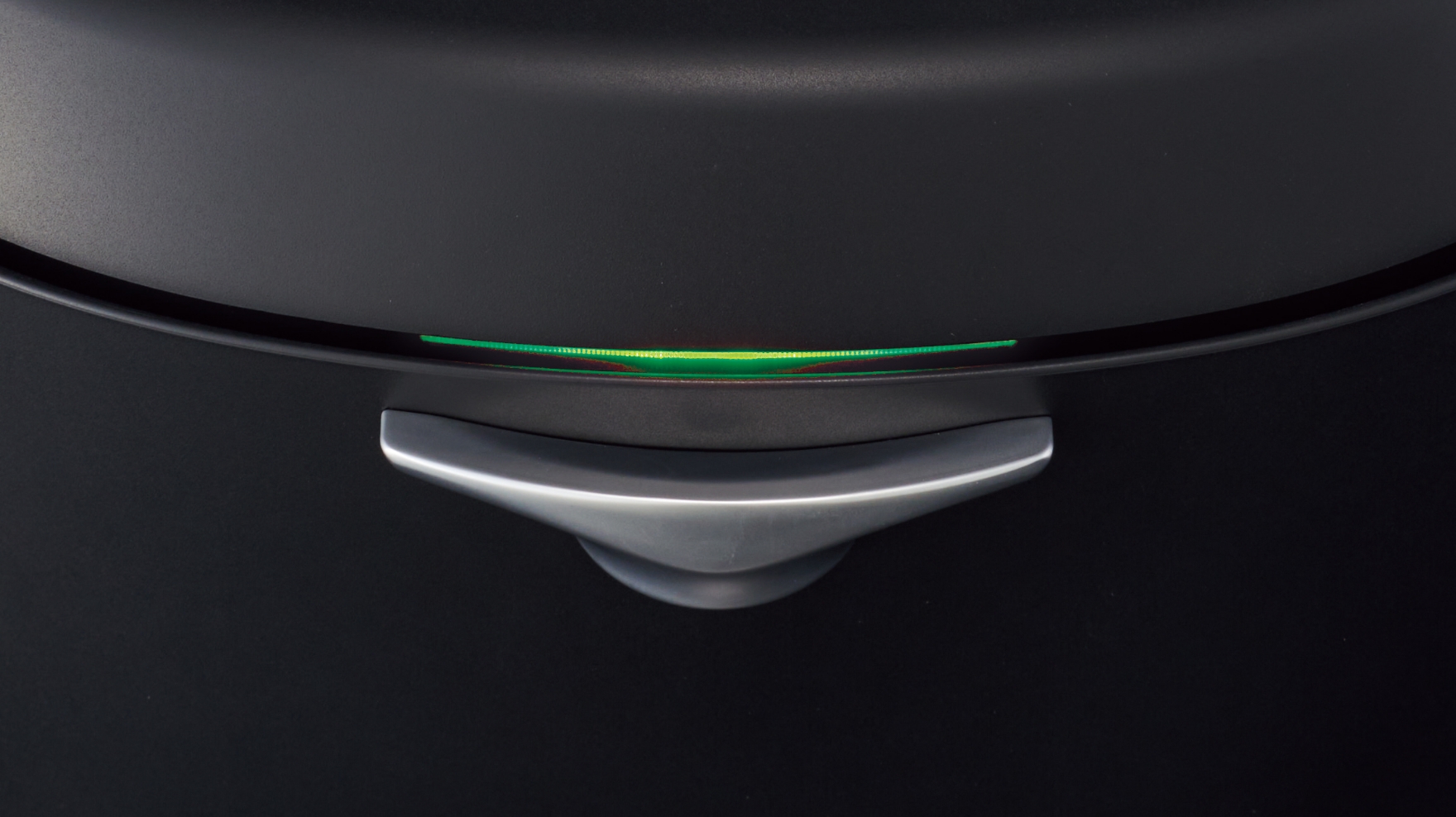 The gently glowing light brings you an uplifting feeling
when opening the rice cooker.
The light flickers like a flame while the rice cooker is cooking rice.
The light has various colors—red, orange, and green—corresponding
to the rice cooker status of cooking, keeping warm, and timer set, respectively,
so that you can easily identify the operating status of the rice cooker.
Collection of sophisticated technologies developed
for 100 years. With attention to detail.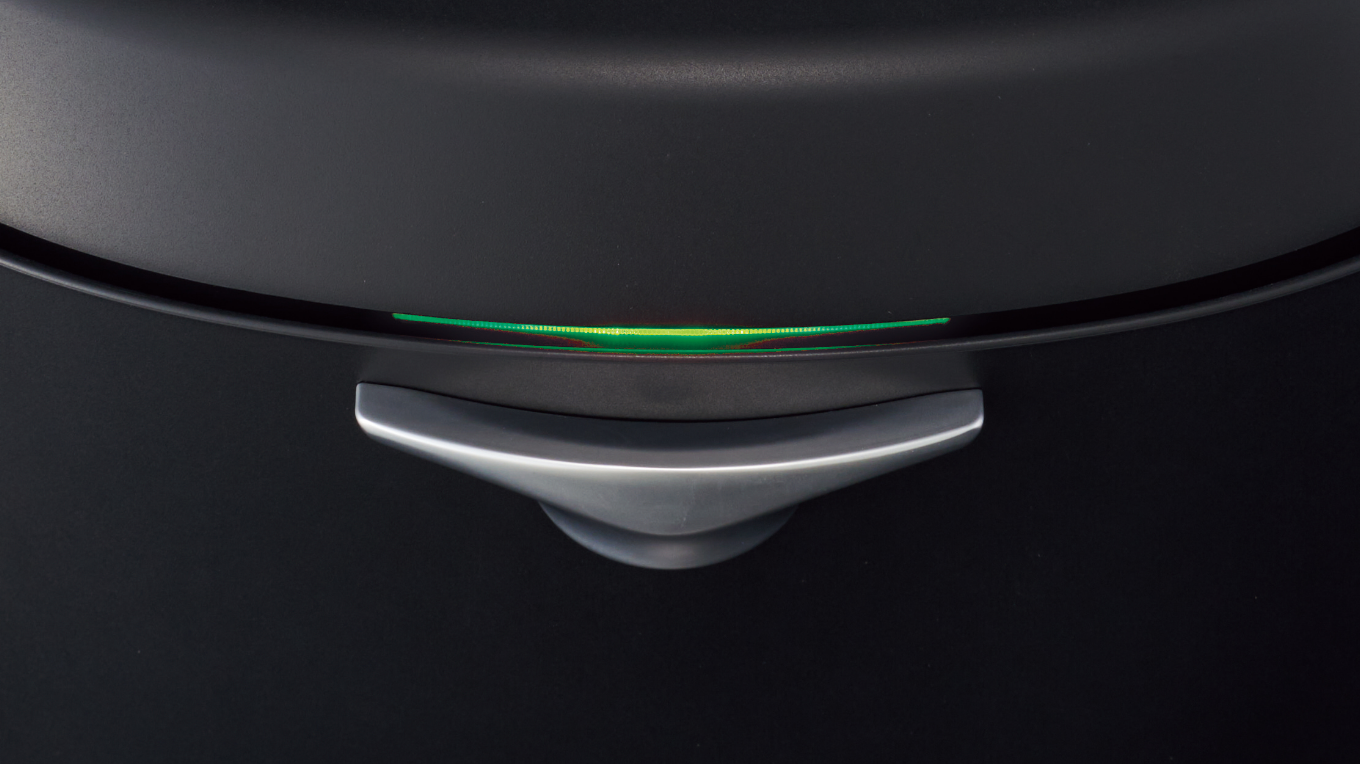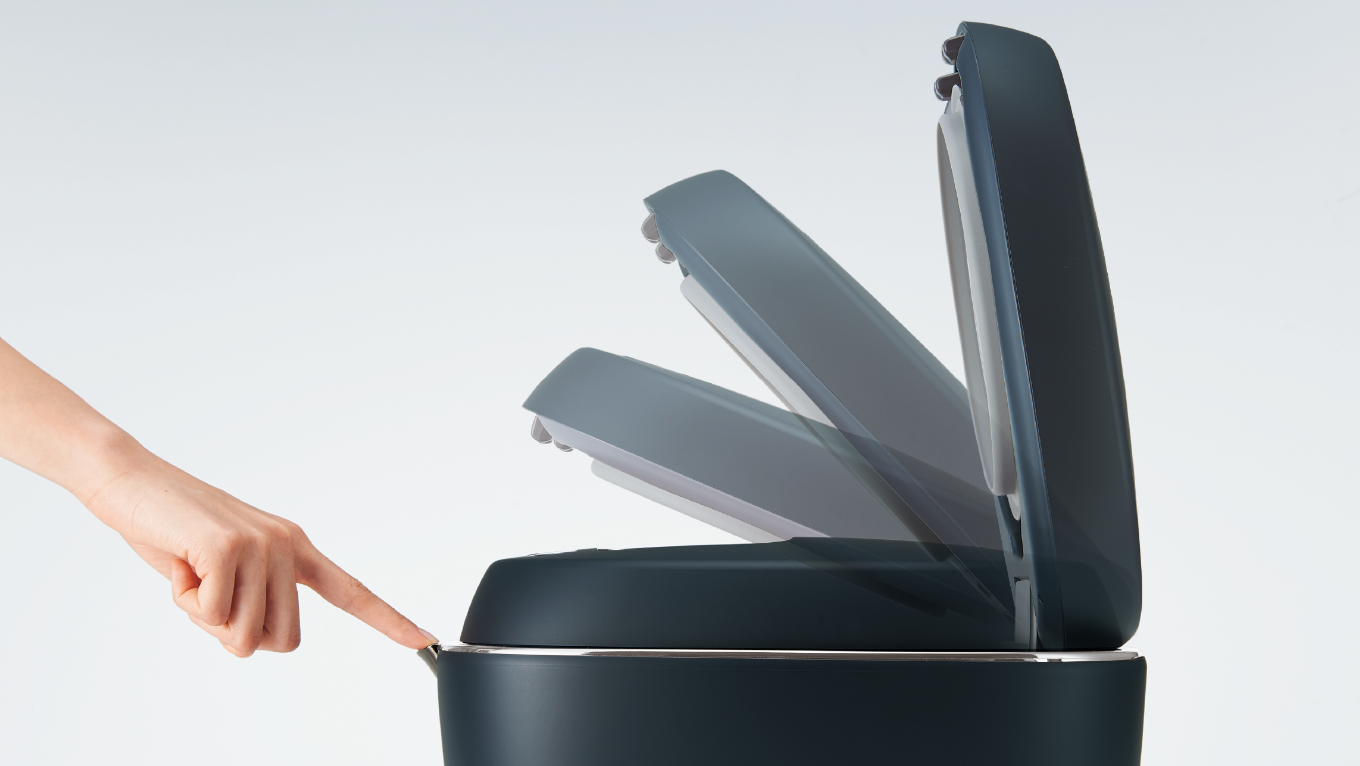 Excellent operability is pursued
for everyday use.
The open/close button on the lid made
of a metal (zinc die-cast) is used.
You can feel the cool texture and solidness characteristic
of a metal when you touch it.
The lid is designed to open and
close smoothly with sophistication.
360°Design
The form of the rice cooker is designed to fit in with any daily scenes
as a product that stays with people and is used on a daily basis.
Easy cleaning
There are only two parts to clean regularly.
The inner lid is dishwasher and dish dryer safe.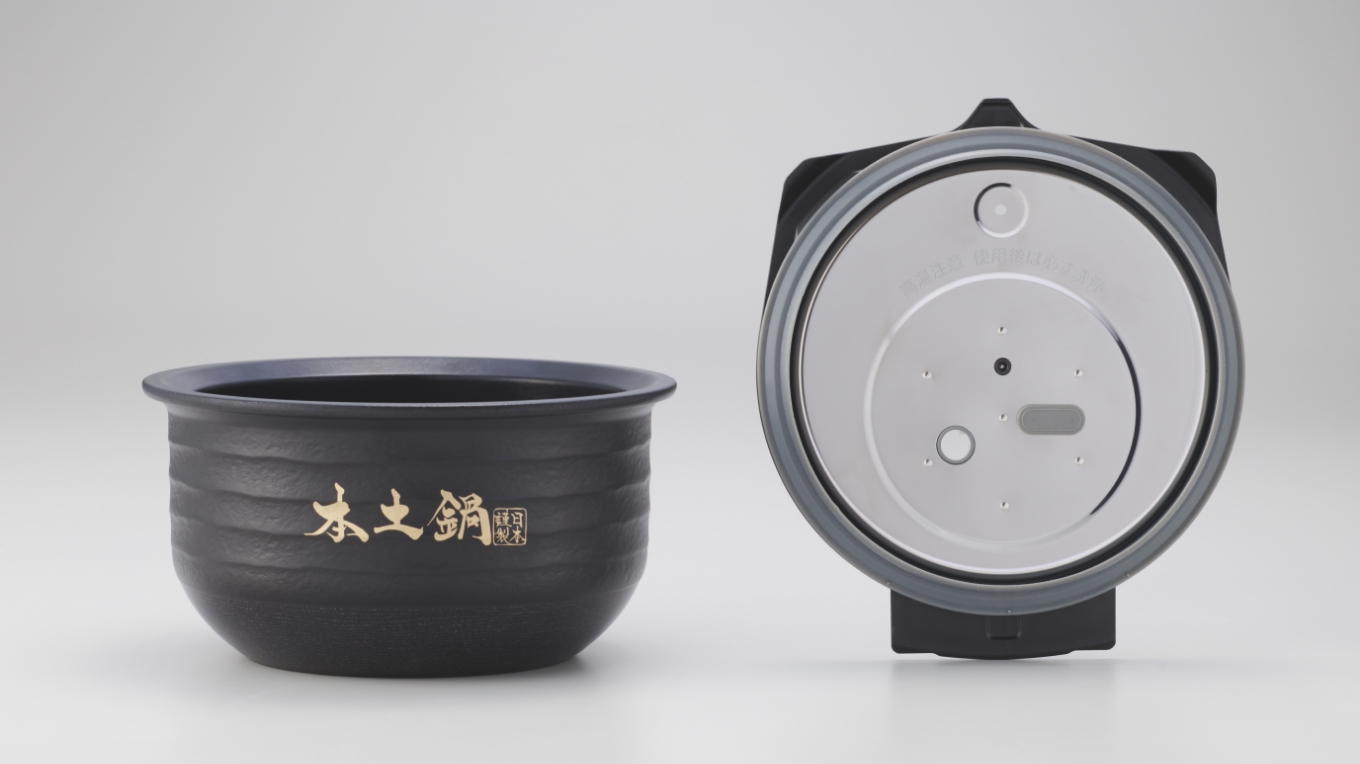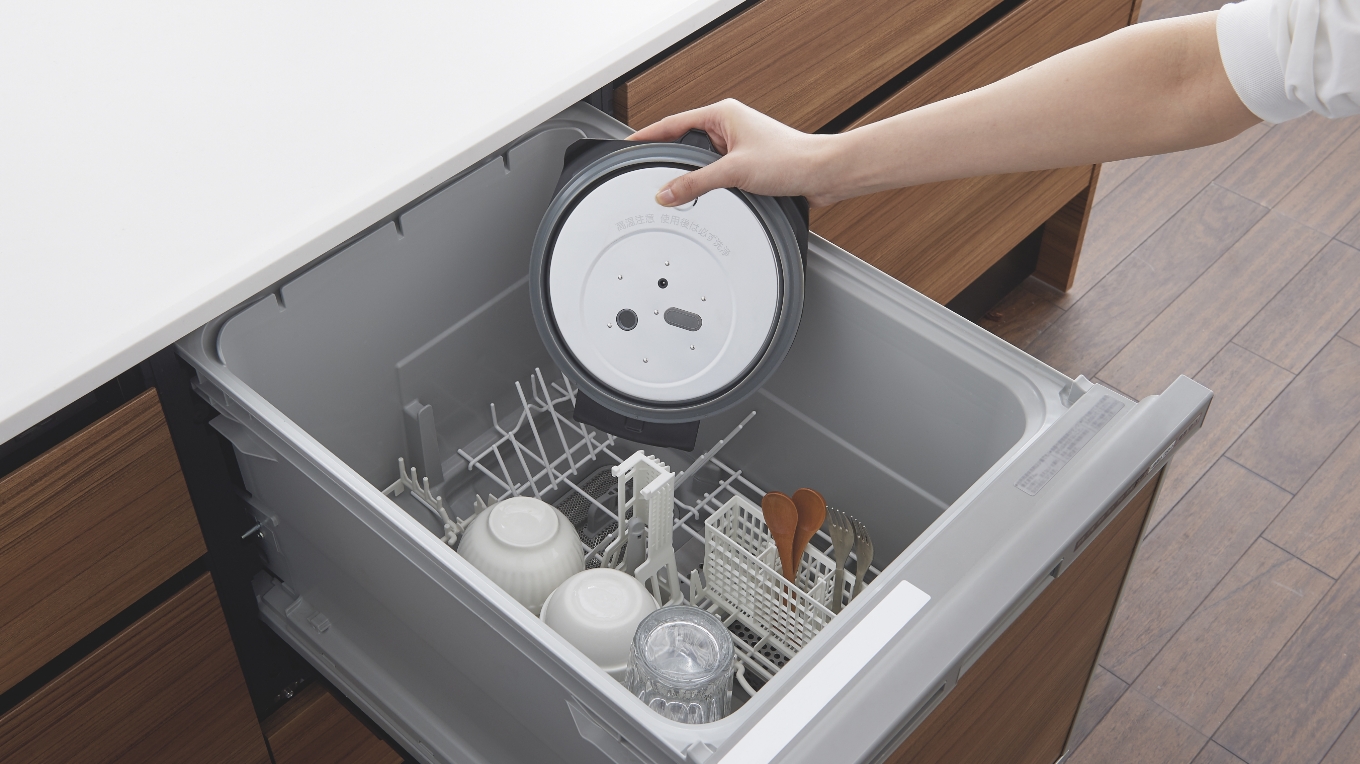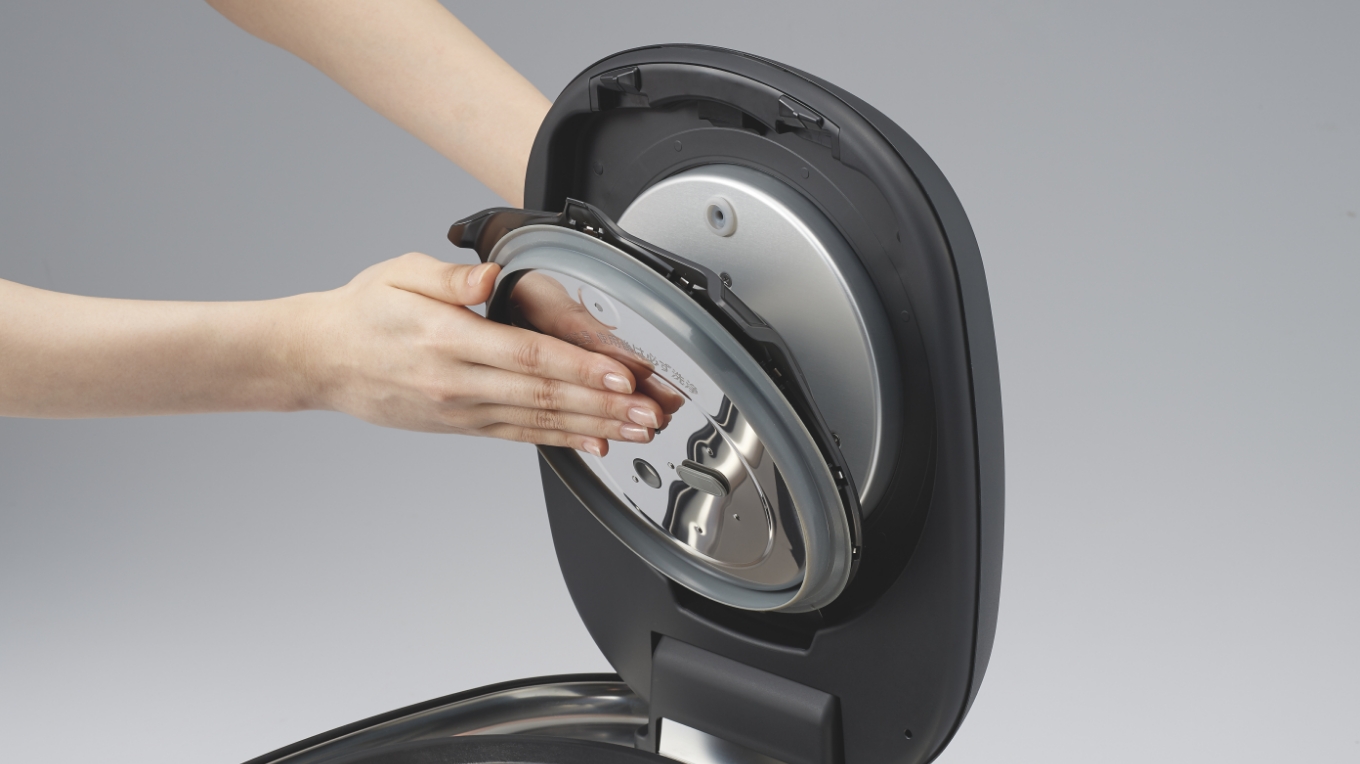 Magnetic detachable inner lid
The inner lid is stress-free and pleasant to use.
It is easy to remove,
and easy to reattach as it snaps right back into place.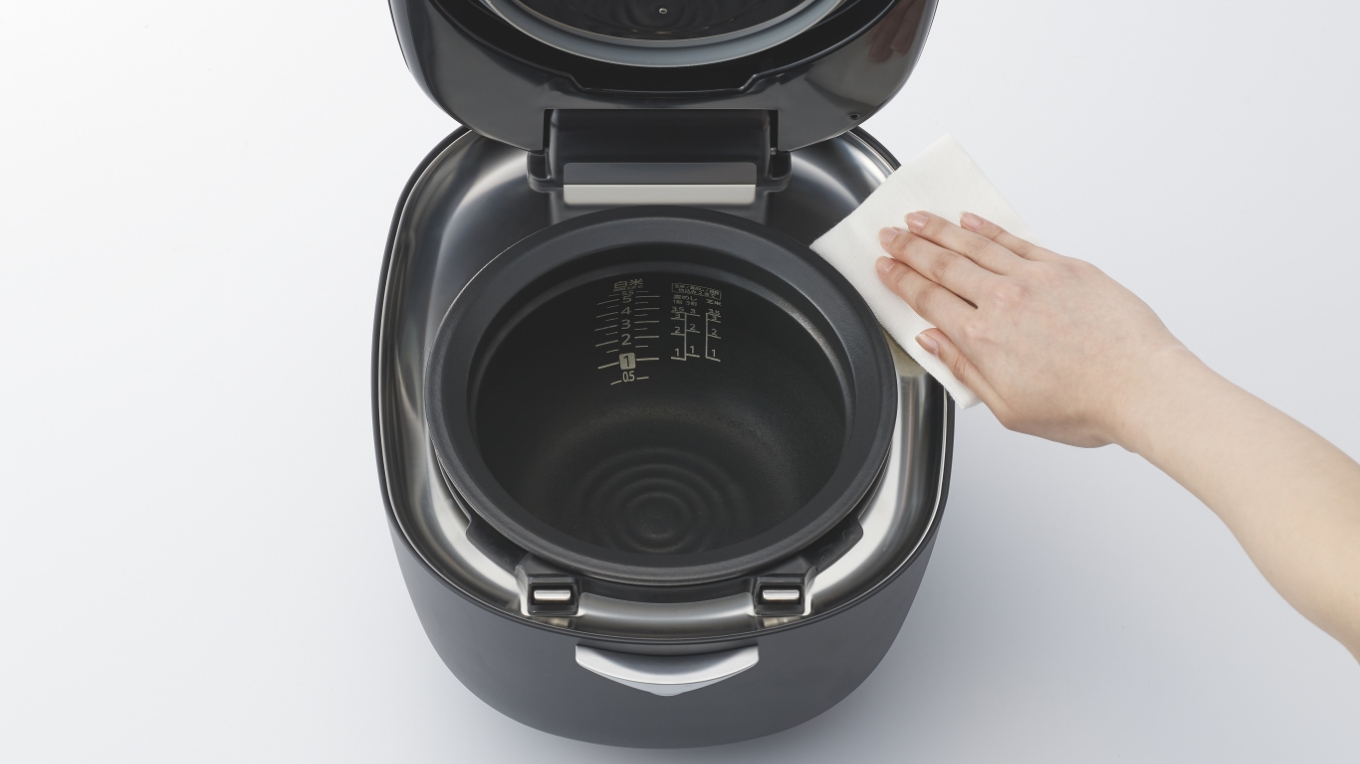 Stainless steel frame
The frame can be wiped quickly, making daily cleaning easier.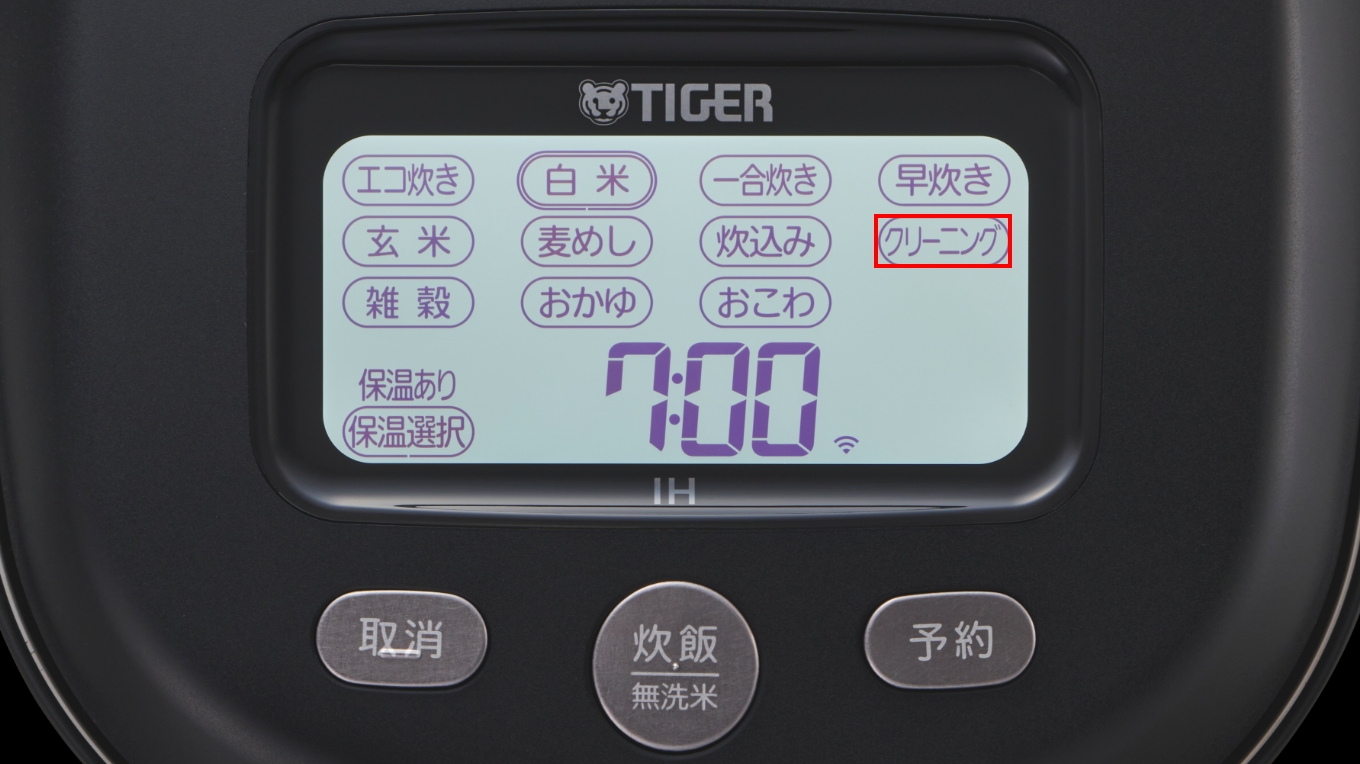 Pressure cleaning course
Unpleasant odors can be removed
quickly with high-pressure hot steam
* Depending on the conditions, odors may not removed completely.
Inner lid with ballless structure
A ballless structure has been adopted
to make cleaning the pressure cooker easier.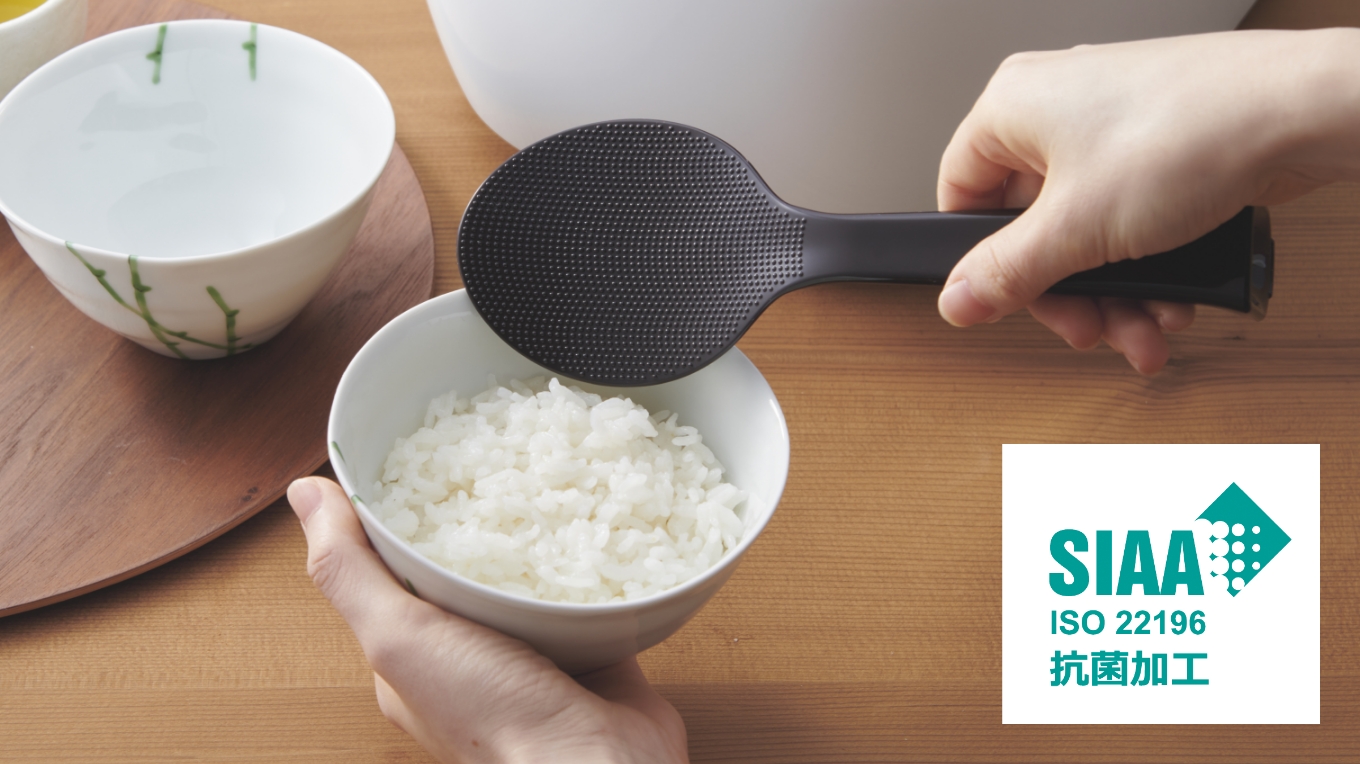 Free-standing antibacterial rice scoop
Newly adopted SIAA (Society for Antibacterial Products Technology) certified* rice scoops for safer and more secure daily meals. The antibacterial effect suppresses the growth of Escherichia coli and Staphylococcus aureus.
* The SIAA mark is an antibacterial symbol mark established by the Antibacterial Product Technology Council.
Test request destination: Daiwa Chemical Industry Co., Ltd. Evaluation Technology Center
Test method: Antibacterial processing confirmed based on JIS Z 2801 (ISO 22196)
Processing method: Kneading into plastic
Antibacterial agent used: Silver-based antibacterial agent
Test result: Antibacterial activity value of 2.0 or more
SIAA registration number: JP0122676X0007M
Two types of warranties to protect
the inner pot (authentic donabe)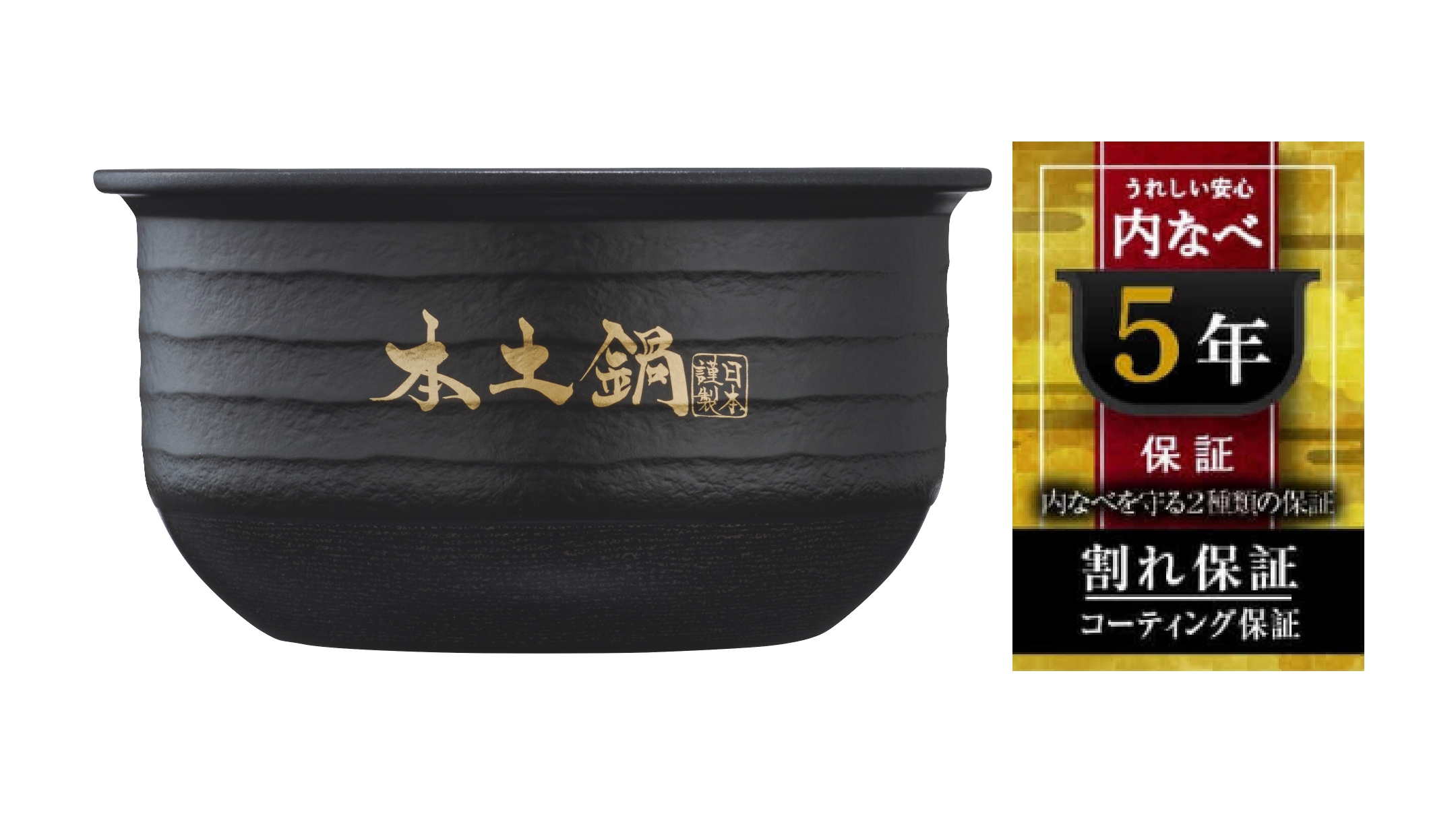 1. Warranty for cracking of the inner pot (authentic donabe)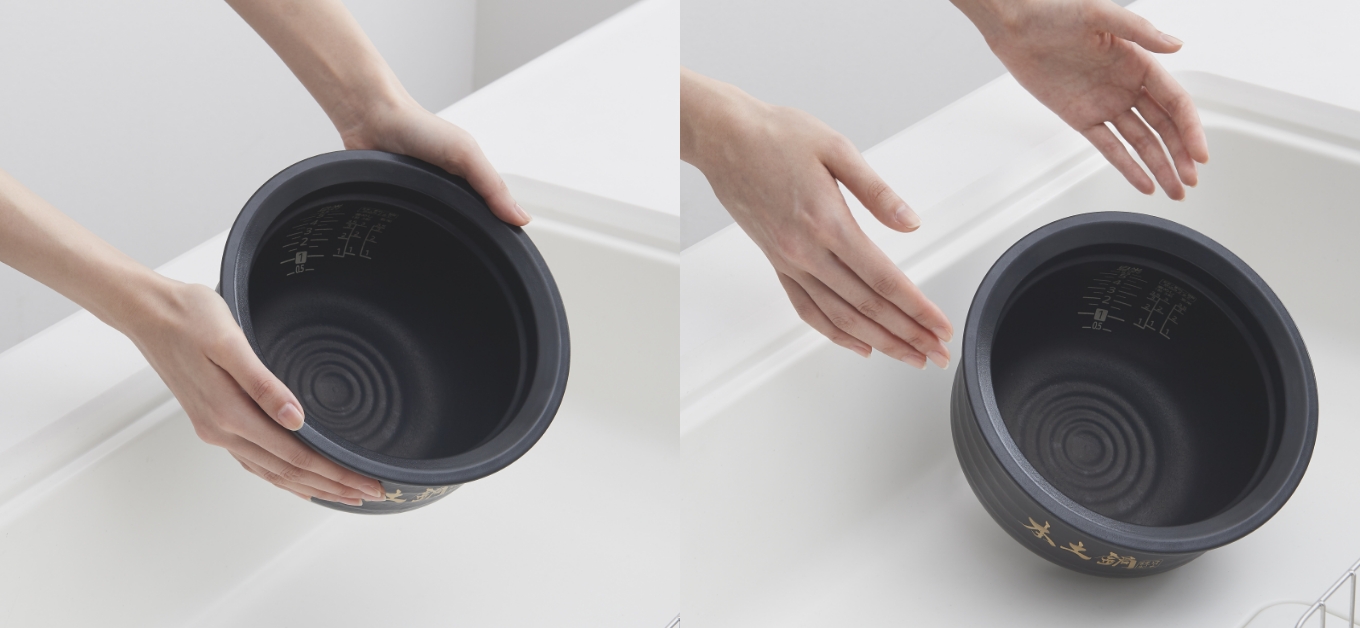 The authentic donabe is over twice as strong as *
general ceramic inner pots.
* Based on a comparison of bending strength between the donabe's base materials (based on our own research):
Authentic donabe (JRX-T100) = 70 to 80 MPa, conventional Banko clay pot for gas heating = 20 to 40 MPa
2. Warranty for peeling of fluorine coating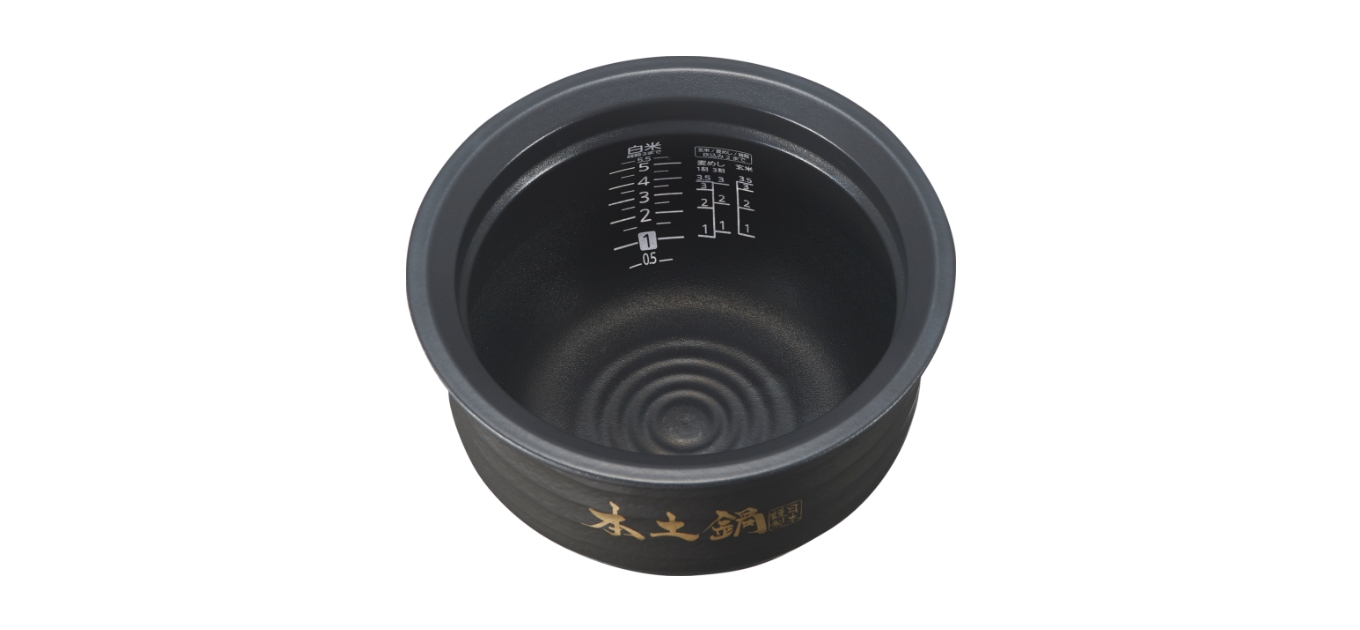 A 5-year warranty *can be provided for the inner pot because material that does not peel easily at high temperatures is used.

* If you intentionally damage or break the mainland pot, or if you use it in a way that does not comply
with the instructions in the instruction manual, it is not covered.