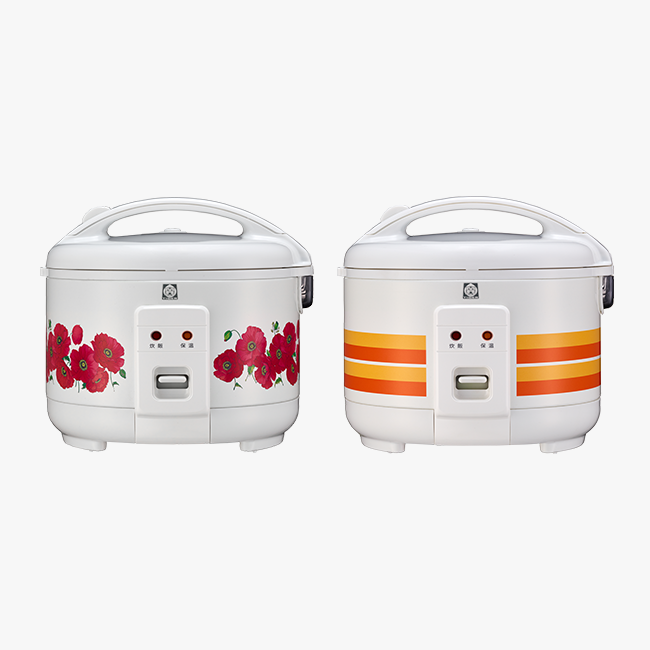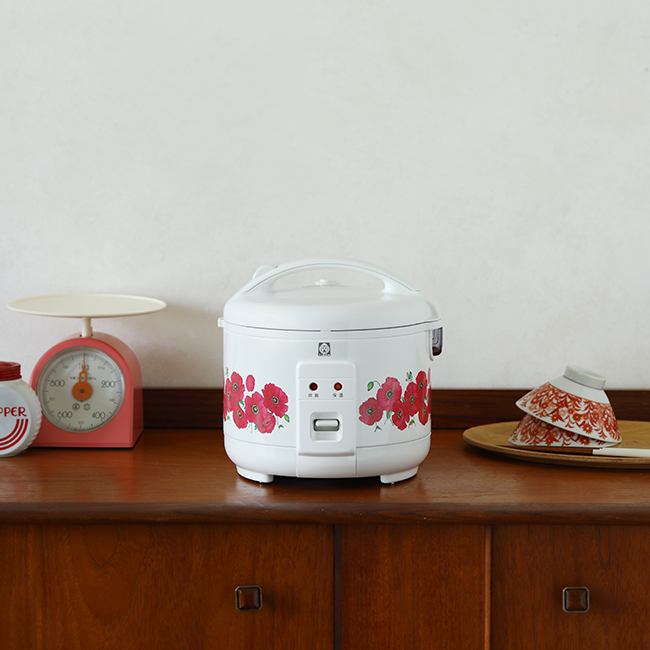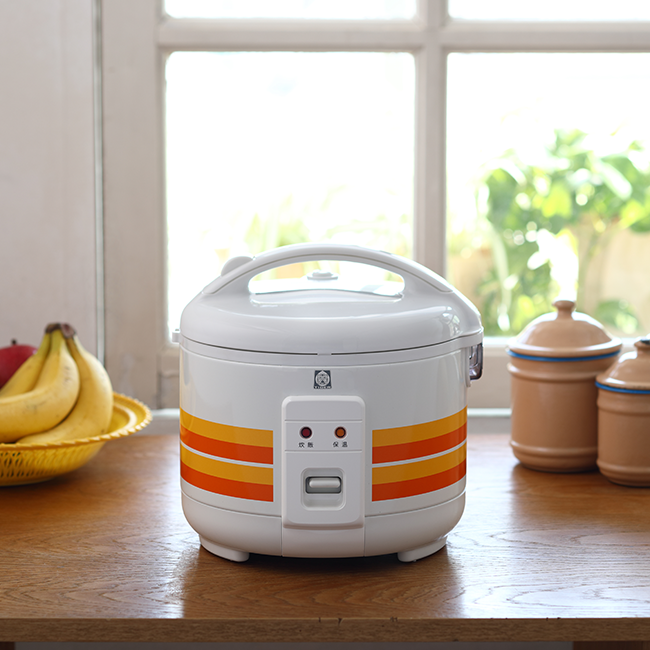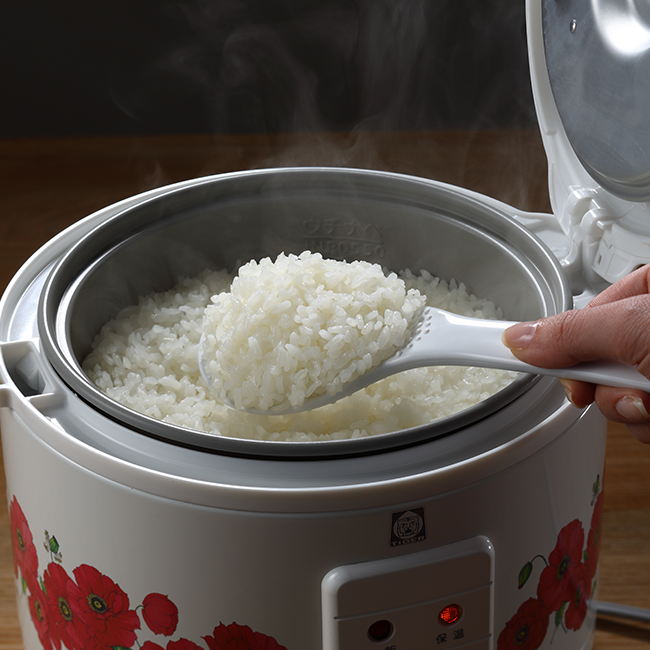 WEB限定商品
Rice Cookers<炊きたて> JNP-T055
This electric 3-go rice cooker features a simple design that evokes the Showa era.
Special Revival of Showa Floral and Striped Patterns on New Items
Introducing Tiger's 100th Anniversary Model—the Retro Pattern Revival Series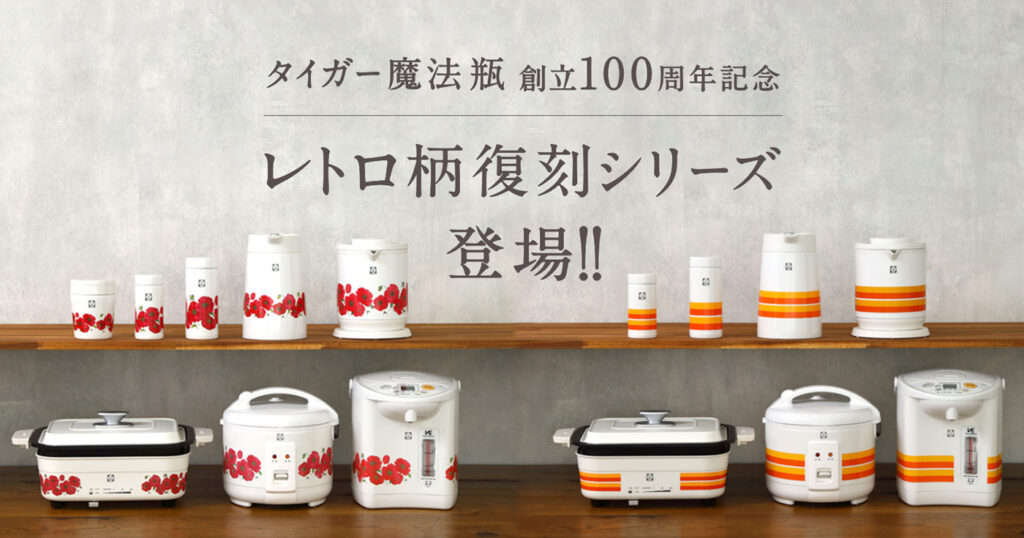 Features
Simple design
---
This product has a simple, easy-to-use design with only one switch button and two lamps for cooking and keeping warm.
When the rice cooks for about 30 minutes, it automatically switches to the keep warm lamp.
(After washing the rice and adjusting the amount of water, leave the rice to soak in the water for at least 30 minutes (or 1 to 2 hours in winter) before starting cooking.)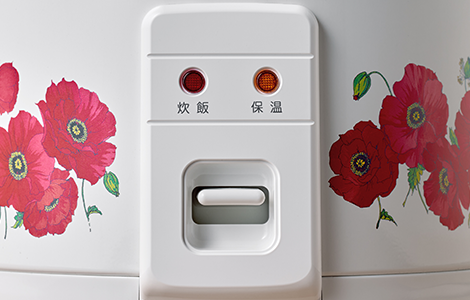 Scratch Resistant Inner Pot
---
Aluminum material with fluorine coating used on the inner pot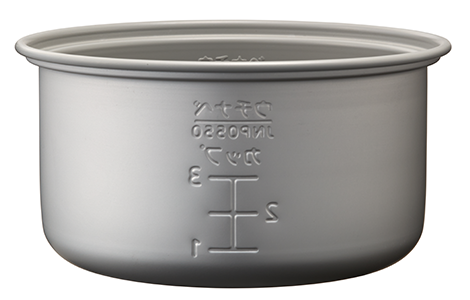 Conventional Style Rice Cooker
---
Classic rice cooker that has been passed on for generations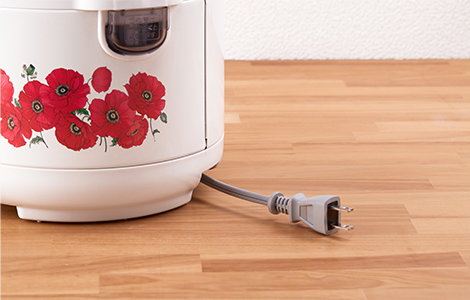 Maintenance
Detachable drip pan
---
The drip pan attached to the inner lid to catch water droplets is removable and washable, making it sanitary.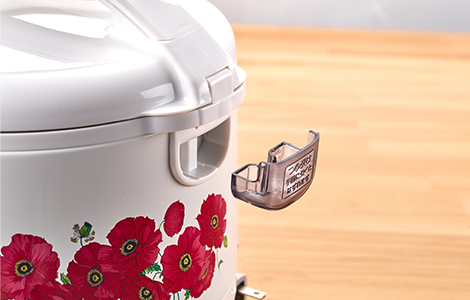 Four parts to clean
---
There are only four parts to clean: the inner pot, the inner lid, the drip pan, and the steam cap. It's easy to clean, too.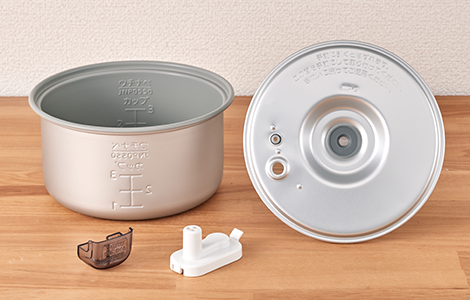 Specifications
Rice Cookers<炊きたて>

Poppy<WF>

Orange Stripes<WO>
Product number
JNP-T055
Color
Poppy<WF>
Orange Stripes<WO>
Rated Voltage
100V
Rated Frequency
50-60Hz
Cooking and Warming Capacity (Plain Rice)
0.18-0.54L
1-3 Cups
Electric Rating
215W
Size W×D×H (Approximate value)
23.1×22.1×22.6(cm)
Height With Lid Open (Approximate value)
38.60(cm)
Weight (Approximate value)
2.1kg
Cord Length (Approximate value)
1.45m
Producing Country
Japan
Maximum cooking capacity
0.54L
Reviews