Rice Cooker
Rice Cooker Apple Crumble
Sweet, tart and absolutely moreish, this rice cooker apple crumble will prove to even the fullest diner that there's always room for dessert!
Servings

3-4

Preparation

15 min

Cooking

120 min
Ingredients
2 tablespoons butter, room temperature
4 apples such as Fuji or Honey Crisp, peeled and chopped
1 teaspoon cornstarch
1 tablespoon brown sugar
½ teaspoon cinnamon
1 teaspoon vanilla extract
¾ cup flour
1/2 cup brown sugar
1/2 teaspoon baking powder
¼ teaspoon baking soda
½ teaspoon cinnamon
1 cup old fashioned oats
¼ cup chopped walnuts
4 tablespoons butter, cubed
pinch of salt
Directions
Mix the apples, cornstarch, brown sugar, cinnamon, room temperature butter and vanilla extract in the rice cooker inner pot.
In a separate bowl, whisk together the flour, brown sugar, baking soda, baking powder, cinnamon, salt and oats. 
Add the cubed butter and keep on mixing until the mixture becomes a crumble. Spread the crumble evenly over the apple mixture in the inner pot.
Place the inner pot in the rice cooker. Select the [Slow Cook] menu and set for 120 minutes. Press the [Start] key.
When cooking is complete, use a toothpick to make sure the crumble and apples are cooked. Serve as is or with a scoop of vanilla ice cream.
APPLE CRUMBLE: THE BEST RICE COOKER DESSERT
We are firm believers that the best meals tend to end with a little sweetness. Dessert – and maybe a coffee for good measure – puts an exclamation point at the end of the dining experience.
Well, we've got an apple crumble recipe that will not only satiate your sweet tooth, it can be made from start to finish in your rice cooker.
We're using Fuji or Honeycrisp apples for their intense sweetness and crisp texture. But feel free to use the apples you have at your local shop (or local orchard!).
And we'd bet you have the rest of what you'll need to whip up this delicious apple crumble in your pantry already!
HOW TO MAKE APPLE CRUMBLE IN A RICE COOKER
There are basically two mixtures you'll need to make for this delicious apple dessert: the apple mixture itself – and the crumble (or topping).
For the apple mixture, just place the apples, mixed with cornstarch, room temp butter, brown sugar and vanilla extract into the inner pot of your Tiger multifunctional rice cooker.
For the crumble, just use a separate bowl – and mix together everything from the topping list above. Add the cubed butter last and keep whisking until the mixture has a crumbly texture, similar to granola.
Then just top the apple mixture with the crumble mixture – and select the Slow Cook function for 120 minutes.
Serve warm as-is – or top with ice cream for the full dessert experience (we obviously vote for à la mode!).
We know you and your family are going to love this easy rice cooker dessert. Because, no matter how big dinner was, this apple crumble recipe proves you can always find room for something sweet!
Products used in this recipe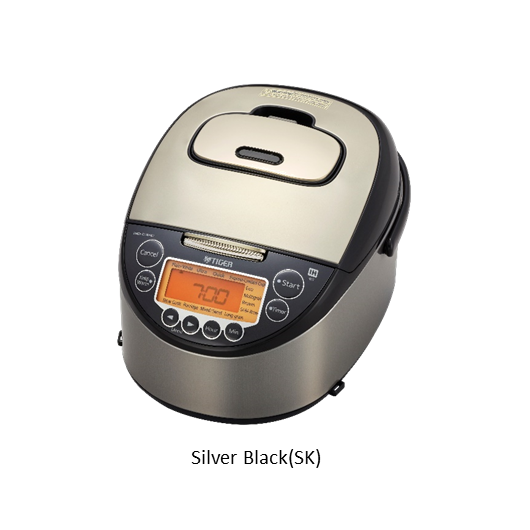 Induction Heating Rice Cooker JKT-D10S/D18S
Made in Japan rice cooker JKT-D is using a technology of the ceramic coating and it will realize to cook delic […]
LEARN MORE