Recipes
6 Easy Vegan Rice Cooker Recipes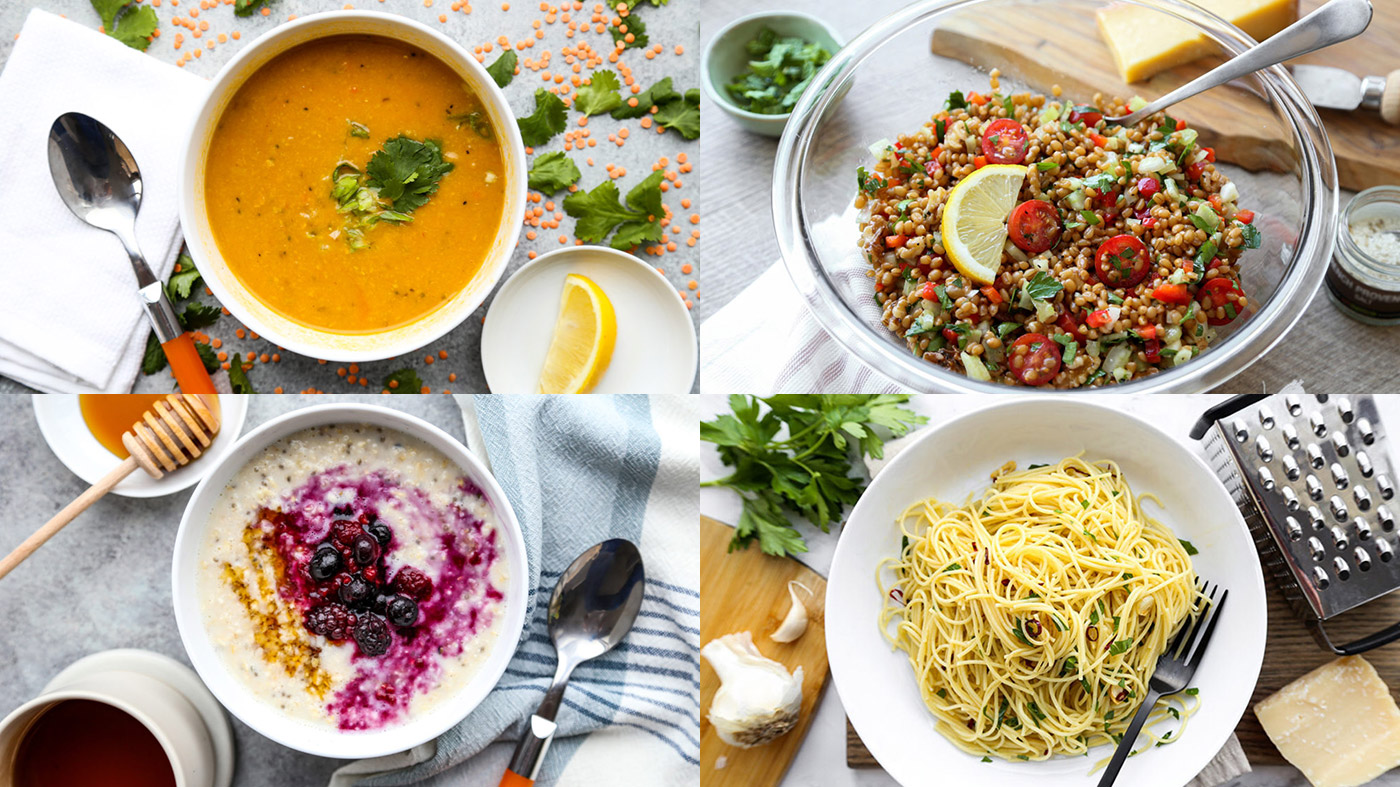 Looking for easy ways to cut down on meat while still enjoying a tasty meal? Here are 6 of our favorite vegan recipes you can make in a rice cooker with minimal prepping involved!
Cooking vegan food can be a challenge for those who regularly use meat as their main source of protein. Plus, we often think about vegan dishes as bland and uninteresting.
But with the recent vegan craze taking over the world, more and more colorful and spectacular meat-free dishes are making an appearance on restaurant menus and in food publications.
Here at Tiger, we have also been putting more focus on creating more vegan recipes that you can easily make in your rice cooker. And we have chosen 6 of our best to share with you today!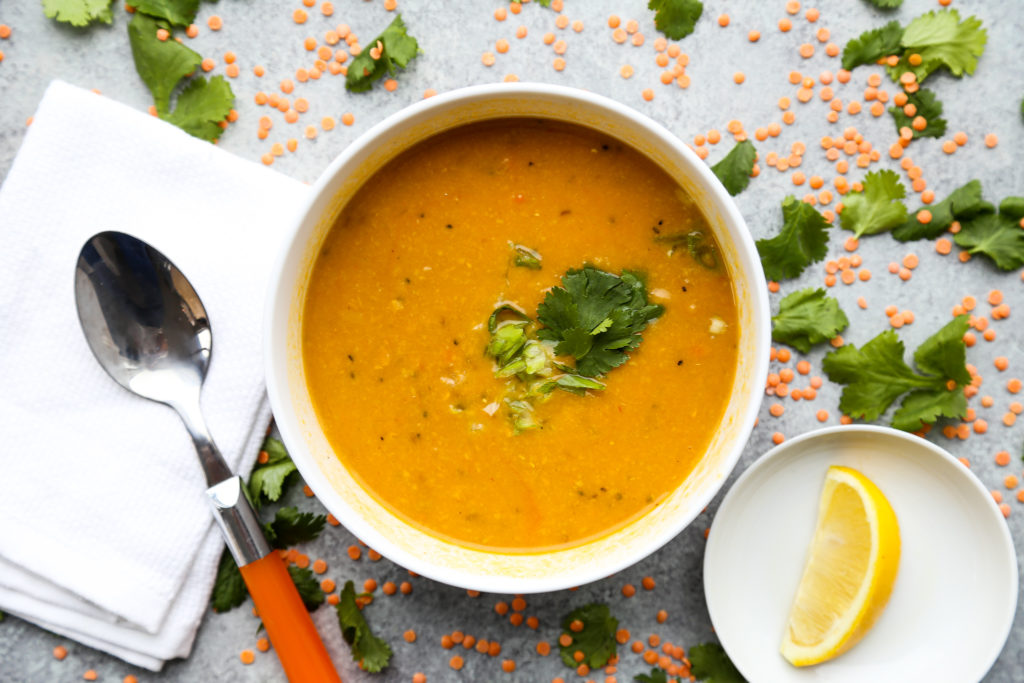 Dahl Soup
Yellow lentils are slow cooked with onion and garlic – along with a host of warming spices like turmeric, cumin and cinnamon for a depth of flavor that isn't spicy, yet packs a real punch. This dahl recipe is one of our favorite lentil recipes of all time. And you'll be shocked by how easy it is to make!
Slow Cooker Cauliflower Curry
This cauliflower curry recipe has layers of flavor in every bite, and is great in the texture department as well. Soft (but not too soft) cauliflower is fortified by hearty lentils. The garden fresh pop of fresh peas (it's totally fine to use thawed frozen peas) jumps out in each bite. Top with cilantro for a garden freshness that's tough to beat!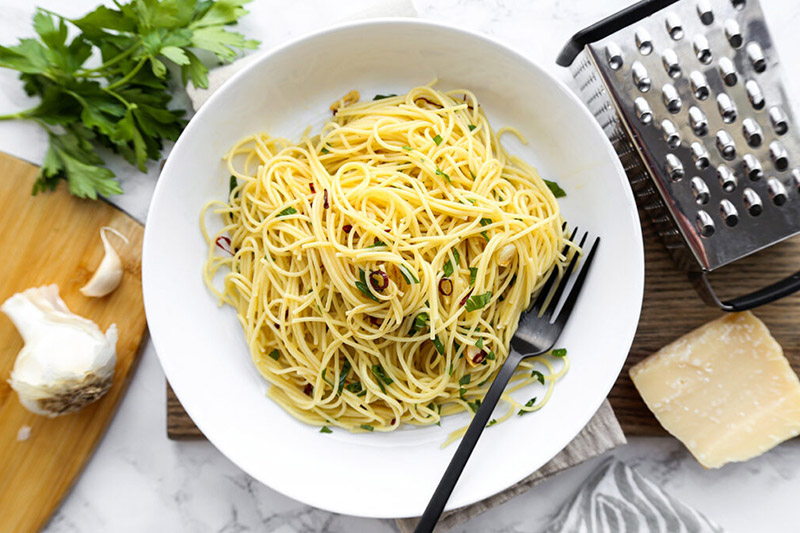 Peperoncino Spaghetti
Peperoncino spaghetti is a simple Italian pasta recipe made with olive oil, garlic and dried red chili peppers. This Italian classic is simple to prepare and insanely flavorful. Serve with freshly grated Parmesan and a sprinkle of fresh flat leaf parsley for freshness. You and your family are going to LOVE it!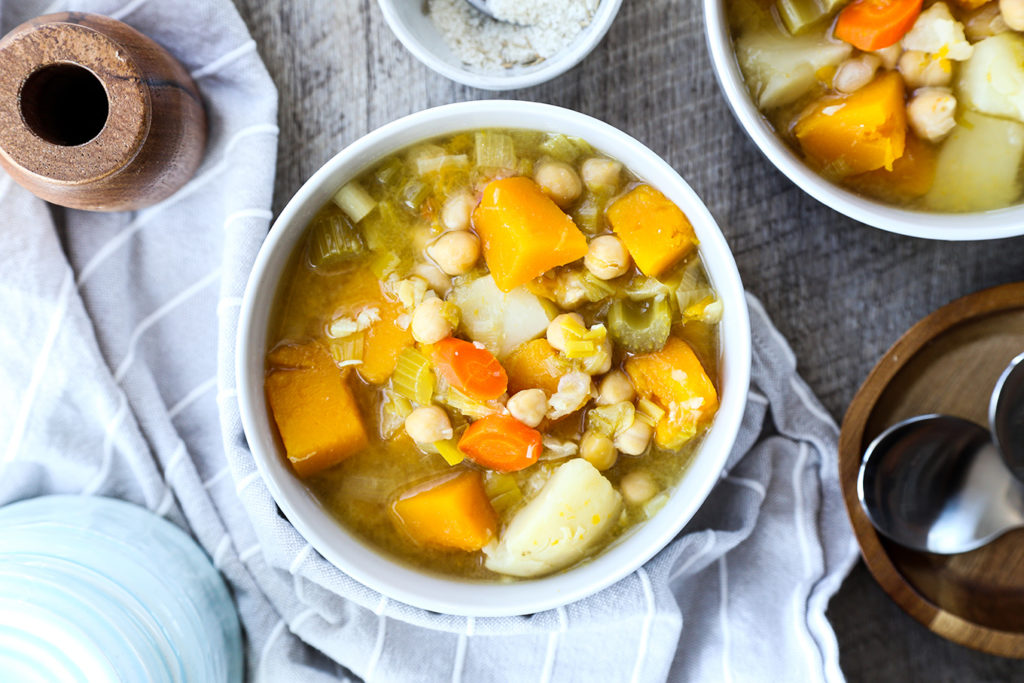 Slow Cooker Vegetable Stew
This vegetable stew runs the gamut in terms of familiarity and flavor. Think of it as possessing the flavors of a hearty vegetable casserole – but in a form closer to a vegetable soup. Navy beans impart a rustic thickness to the diced tomatoes and vegetable broth. We recommend you make this vegetable stew anytime you need a warming dose of comfort food goodness!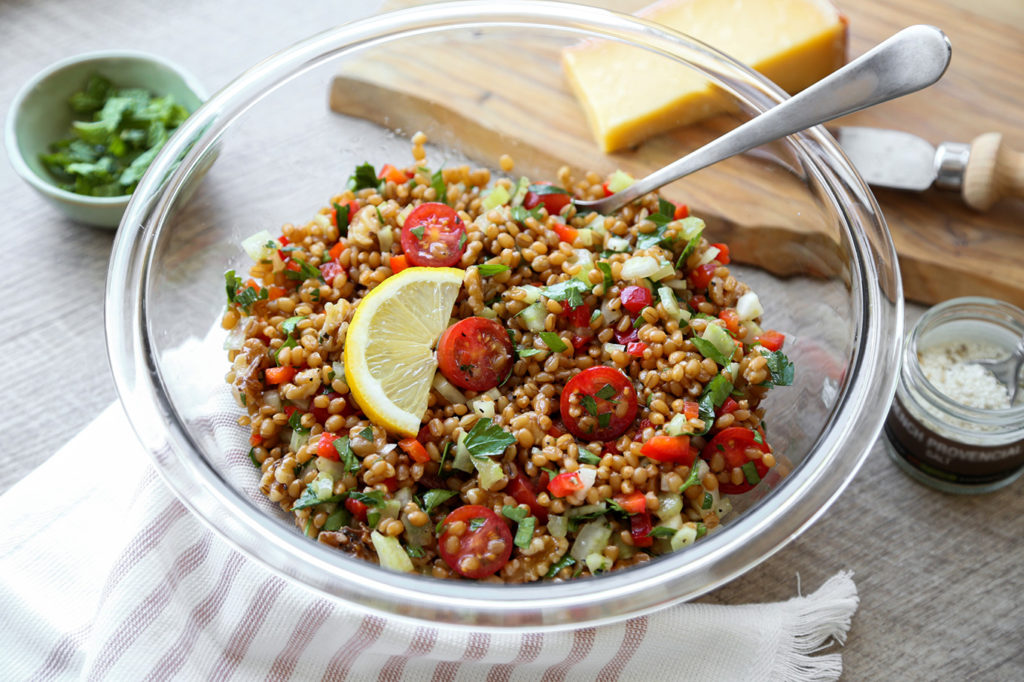 Wheat Berry Salad
This savory and tart wheat berry salad is a salad that eats like a full meal. Make this delicious salad recipe for a hearty lunch, dinner or picnic – and watch it disappear!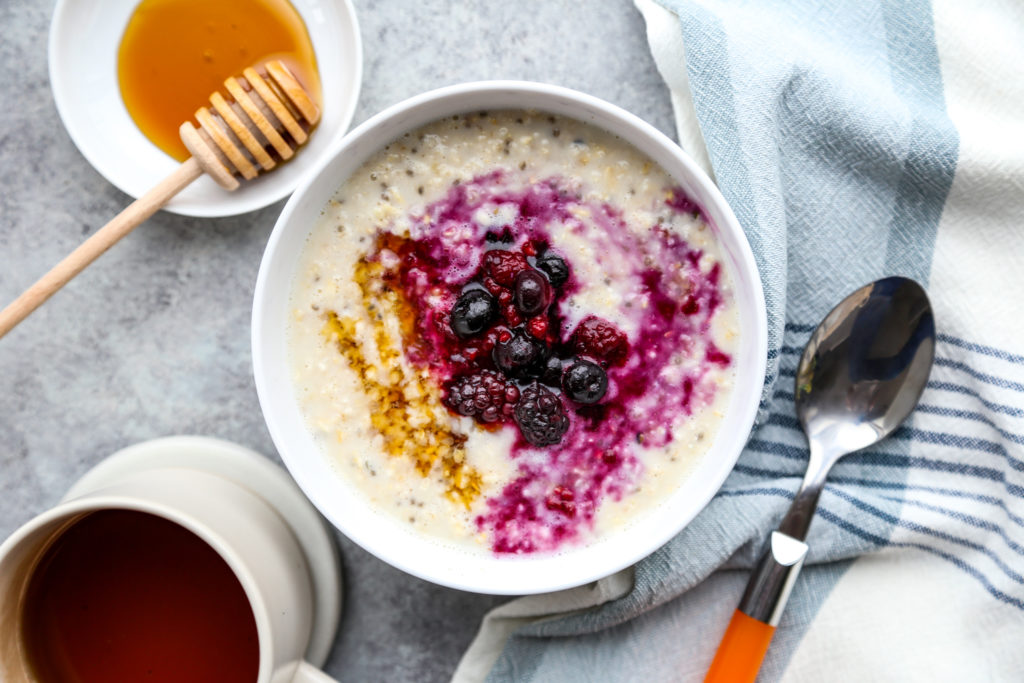 Vegan Berry Oatmeal
You know what they say about starting your day off with a hearty breakfast. Well, we couldn't agree more! This berry oatmeal recipe is not only packed with the types of things your body needs to operate at optimal levels, it tastes amazing. This is one breakfast recipe that will fortify you for the day ahead – and is entirely vegan!