Recipes
5 Yummy Curries You Can Make In Your Rice Cooker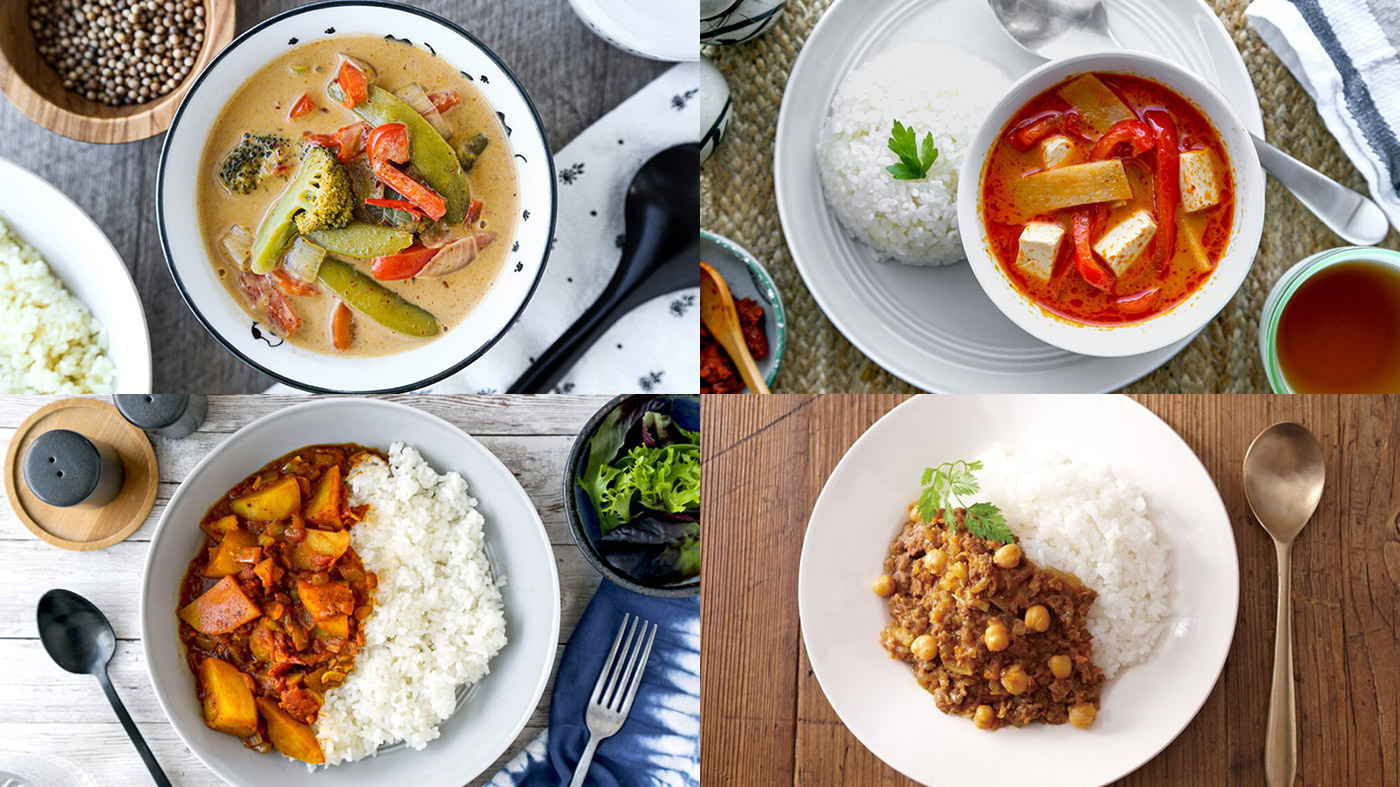 Who doesn't love a good curry! There are so many different types of curry in this world that it would be impossible to ever get bored of it. For this roundup, we have picked five of our favorites that are easy to make in a rice cooker. Some are bold, some are mild, some are sweet, some are pungent. Enjoy!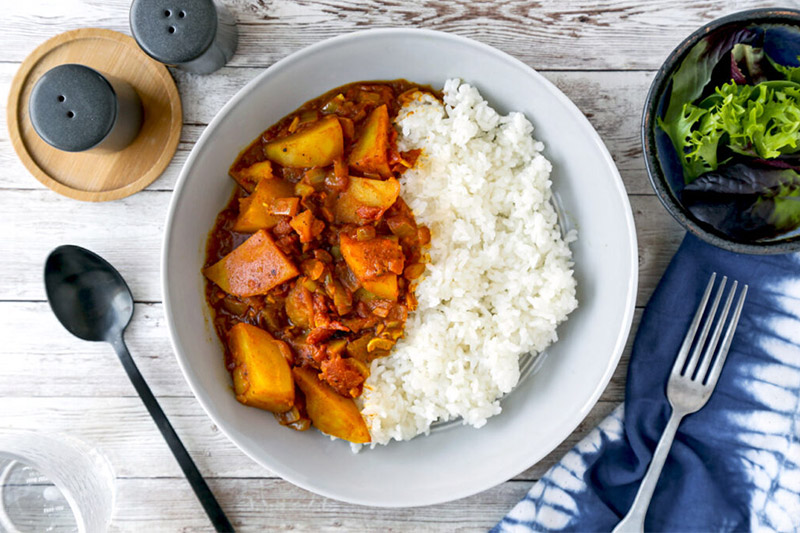 Potato Tomato Curry
Tomato curries are all the rage in Japan! Made with a simple mixture of canned tomatoes, curry powder, cumin powder, butter, and stock, our version of tomato curry comes with tender potatoes and plenty of sweetness and tanginess!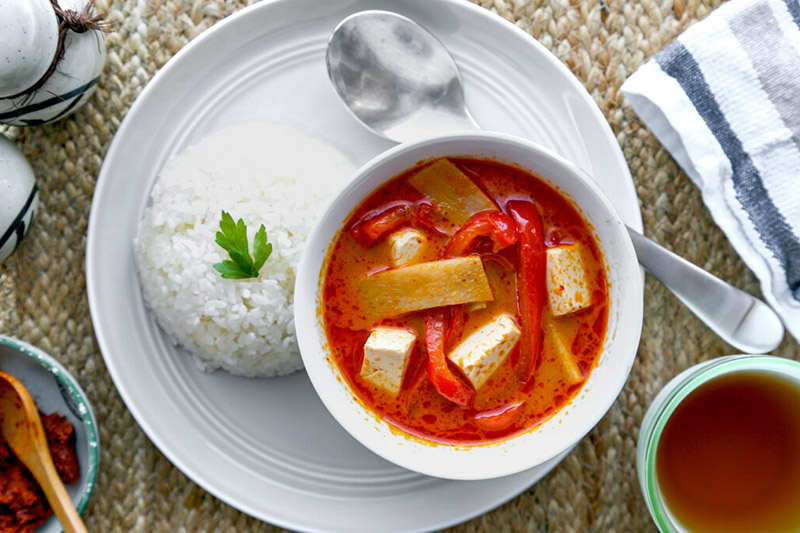 Tofu Curry
This is a Southeast Asian inspired curry made with a mix of red curry paste, coconut milk, stock, and fish sauce. Though it looks fiery, this curry isn't too spicy and can be enjoyed by most people (unless you really cannot handle any heat).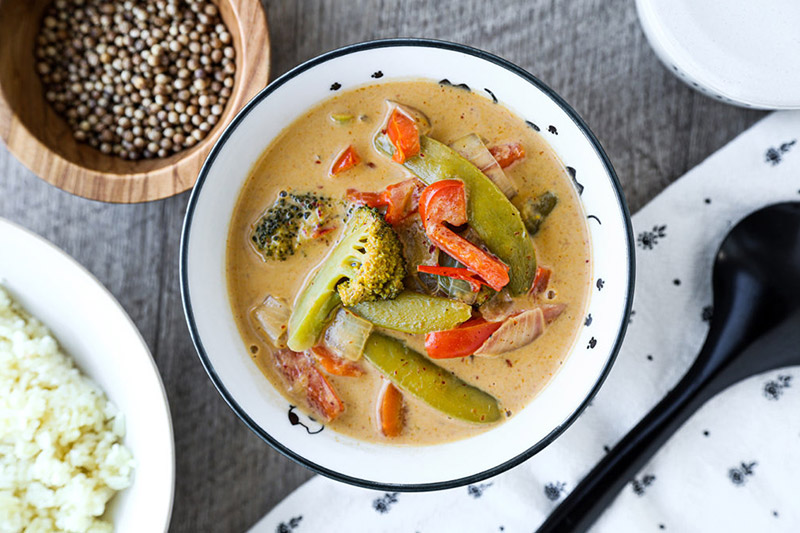 Vegetable Thai Curry
This a traditional creamy Thai yellow curry that we have packed with vegetables. The flavors are mild and sweet, perfect for kids and adults (hold off on the Thai chilis if you are making this for kids!).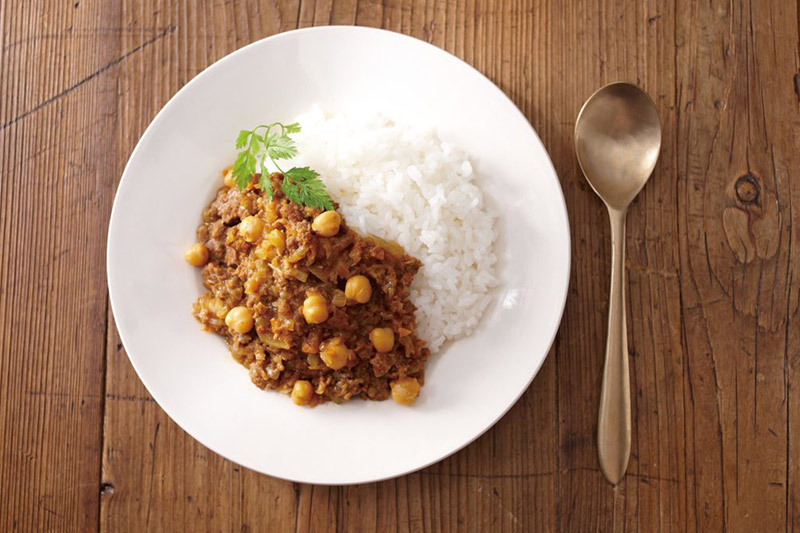 Keema Curry with Chickpeas
Keema curry is another mild and sweet type curry typically made with ground meat only. But we've added some chickpeas to make cooking a bit more fun and healthy! The sauce is primarily made with stock and ketchup, making this curry an excellent choice for kids!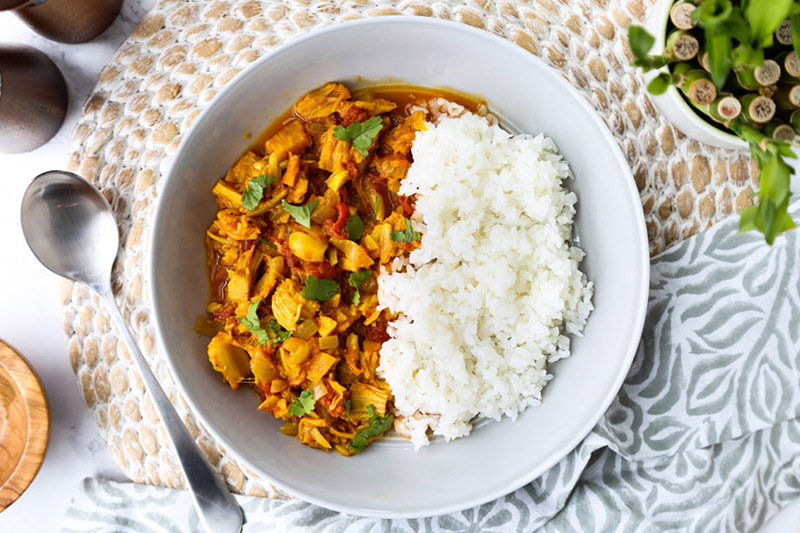 Vegan Jackfruit Curry
Thinking of eating less meat? Try using jackfruit as the texture mimics shredded meat. This curry is also tomato based and not spicy at all. In fact, it could be considered some kind of a stew if we didn't know any better! Now this is the type of vegan food we want to eat all the time!