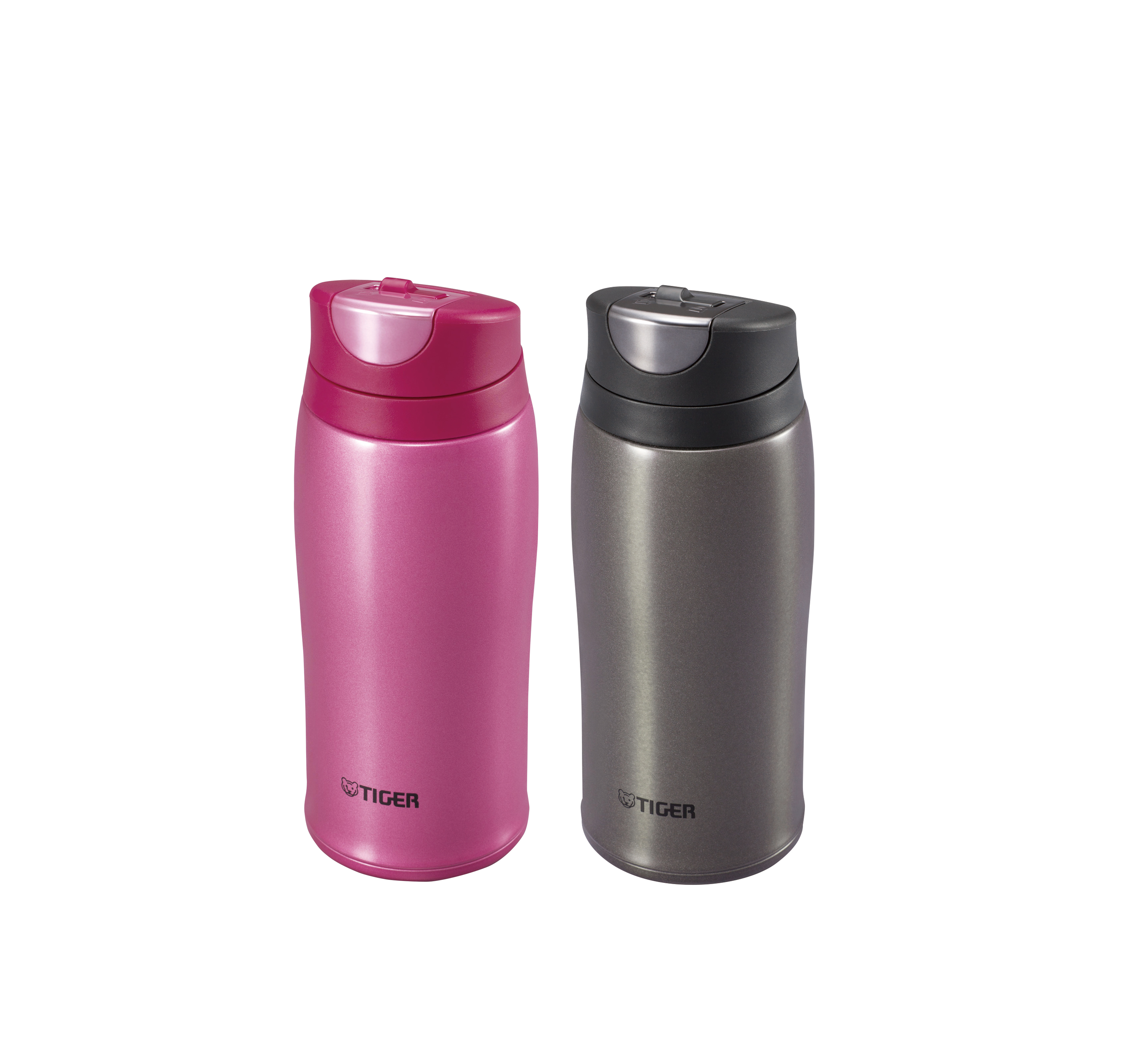 Vacuum Insulated Bottles MCB-H036/H048
At a cafe! At your office! At your school! Bottles allowing you to enjoy delicious drinks wherever and whenever you want
The raspberry pink pattern was discontinued on August 20, 2022. The gunmetal pattern will continue to be produced.
| | | |
| --- | --- | --- |
| Size of product | Product number | MSRP |
| 0.36L | MCB-H036 | 5,500yen (5,000yen without tax) |
| 0.48L | MCB-H048 | 5,720yen (5,200yen without tax) |
Features
Vacuum bottle tumbler that keeps drinks hot or cold
---
The slim and compact bottle neatly fits in your bag. Bottles allowing you to enjoy hot/cold drinks for hours in winter and summer are very useful all year round.
Available in takeout sizes in coffee chains
---
The products are available in two sizes corresponding to the Tall (0.36 L) and Grande (0.48 L) cup sizes available in coffee chains. They are convenient to carry to a coffee chain and order a drink to go.
Leak-proof, safe-locking, one-push-open lid
---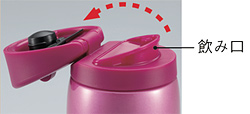 The one-push-open lid enables you to hold the bottle and open the lid with one hand. The spout and lid are designed to allow you to drink the contents with ease while ignoring the lid. The safety lock incorporated into the lid eliminates worries about the contents spilling or leaking when carrying the bottle.
Super Clean finishing to resist stains and odors
---
The smooth and lustrous Super Clean finish is given to the inner surface of the bottle. The treated inner surface resists stains and odors so that the interior of the bottle can always be kept clean by just washing it briefly.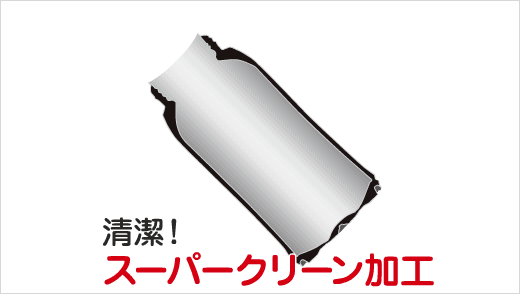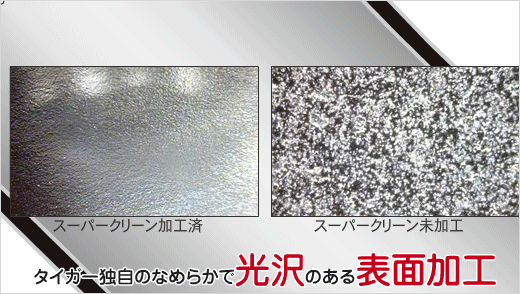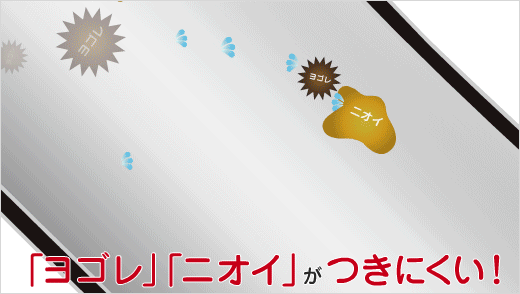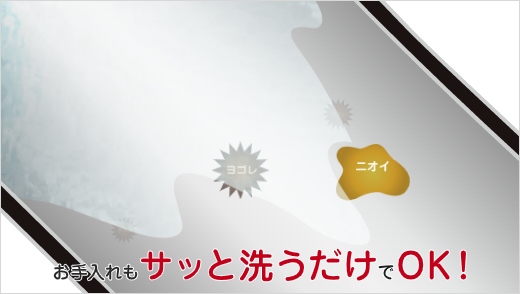 Easy-to-clean "entirely washable body"
---
The bottom of the stainless-steel bottle was laser-welded using Tiger's proprietary technique, to prevent water droplets from getting into the bottle through an opening. The bottle can be washed entirely including the removable parts and drained well after washing.

Keeping drinks hot/cold allowing you to enjoy hot drinks in winter and cold drinks in summer
---
You can enjoy drinks kept hot/cold in just one bottle all year round, making it very useful throughout the year.

Rust-resistant and lightweight compact design
---
The bottom of the body was laser-welded to make the bottle compact, rust-resistant, and easy to clean.
Wide mouth that can accept a large piece of ice
---
The wide mouth making it easy to clean the bottle is convenient.

Vacuum layer that prevents heat from escaping
---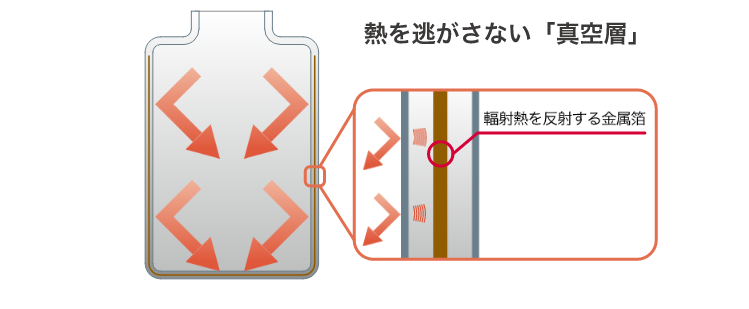 Specifications
Vacuum Insulated Bottles

Gunmetal<HG>

Raspberry Pink<PR>

Vacuum Insulated Bottles

Gunmetal<HG>

Raspberry Pink<PR>
Product number
MCB-H036
MCB-H048
Color
Gunmetal<HG>
Raspberry Pink<PR>
Gunmetal<HG>
Raspberry Pink<PR>
Capacity
0.36L
0.48L
Heat Retention (6h)
59℃ or more
65℃ or more
Heat Retention (1h)
84℃ or more
85℃ or more
Cold Retention (6h)
8℃ or less
7℃ or less
Size W×D×H (Approximate value)
7.2×7.2×18.6(cm)
7.2×7.2×22.4(cm)
Weight (Approximate value)
0.22kg
0.26kg
Producing Country
China
China