Rice Cooker
Taiwan Minced Pork
Hungry after a long day? Don't stress. Make this delicious Taiwanese minced pork recipe from start to finish in your rice cooker!
Servings

2

Preparation
Cooking
Ingredients
2 cup White rice (with supplied measuring cup)
½ lbs Minced pork
2 oz Shiitake mushroom
½ oz Fried onion
1 ¼ tbsp Soy sauce
¼ tbsp Dark soy sauce
¼ tbsp Shaoxing wine
¼ tbsp Corn starch
¼ tbsp Sugar
3/8 tsp Five-spice powder
White pepper for flavor
Fried onions for garnish
Directions
Dice the shiitake mushrooms.
Mix the minced pork with the condiments.
Mix the shiitake mushrooms with the seasoned minced pork.
Load the tacook cooking plate  with pork and mushrooms and sprinkle the fried onions on top.
Put the washed rice and water in the inner pot and place it in the rice cooker.
Set the cooking plate in the inner pot. Select the [Synchro-Cooking] menu and press the [Start] key.
When cooking is complete, place the cooked rice in a serving bowl and top it off with pork.
Sprinkle the dish with the fried onion.
A DELICIOUS AND EASY GROUND PORK RECIPE
After a long day at work or school, the first thing you probably want is a delicious, hearty dinner. And the last thing you probably want to do is get a four-burner situation going on your stovetop just to prepare that dinner.
Rice cooker to the rescue!
We've got a delicious Taiwanese rice bowl recipe with ground pork that is so easy you can make it from start to finish in your Tiger rice cooker. But don't think that it tastes simple just because it's easy to prepare.
Trust us… make this full-flavored, authentic Taiwanese pork recipe once, and it'll soon be in your steady dinner rotation!
WHAT IS LO BAH PNG?
Lo bah png (滷肉飯) is a Taiwanese rice bowl topped with ground pork that has been cooked in soy sauce, shaoxing wine and Chinese five-spice. And it's absolutely delicious!
Now, while some versions call for minced pork belly, we find that using a mixture of ground pork and diced shiitake mushrooms results in a lighter composed dish that is absolutely packed with umami goodness.
And to really send the comfort food quotient to level 11, we've topped our pork and rice bowls with a generous helping of fried shallots.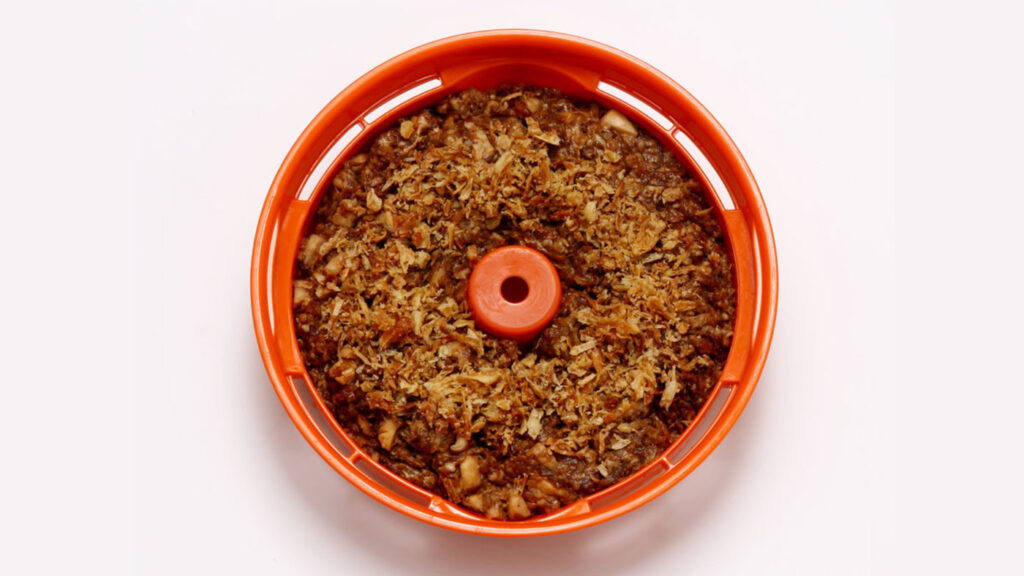 HOW TO MAKE TAIWANESE MINCED PORK IN A RICE COOKER
Your Tiger rice cooker is all about making hearty and authentic rice bowls. Whether you're craving a Japanese oyakodon, or a Chinese marinated tofu rice – or even a Vietnamese style beef bowl – we've got you covered from start to finish!
Cook perfect rice AND a composed dish at the same time. Just follow the easy instructions in the side margin. When you use Tiger's exclusive tacook cooking plate and select the Synchro-Cooking setting, you're literally cooking everything with the press of a button.
A home cooked dinner has never tasted so good, with such little effort 🍲😋
Products used in this recipe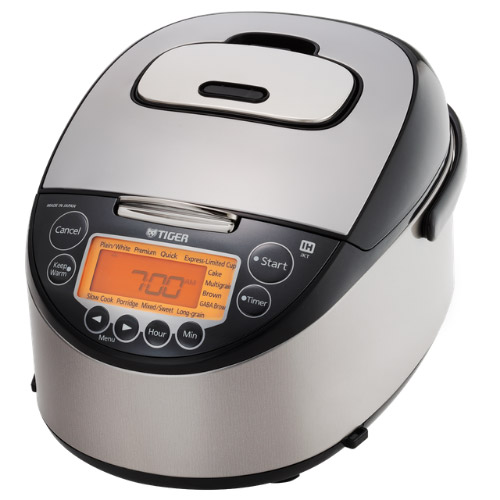 Induction Heating Rice Cooker JKT-D10U/18U
Made in Japan The TIGER JKT-D multi-functional induction heating (IH) electric rice cooker allows yo […]
LEARN MORE