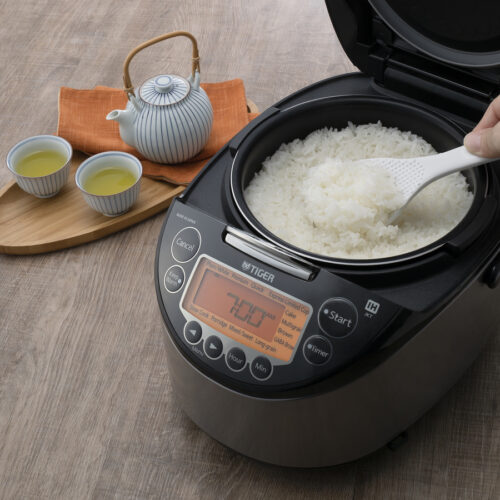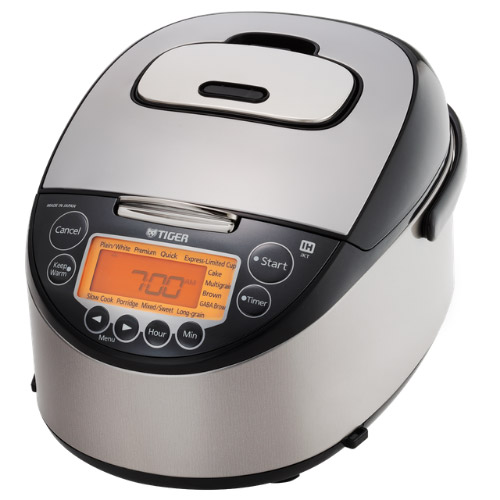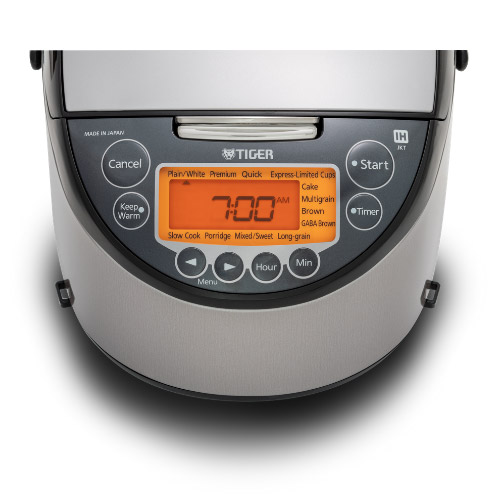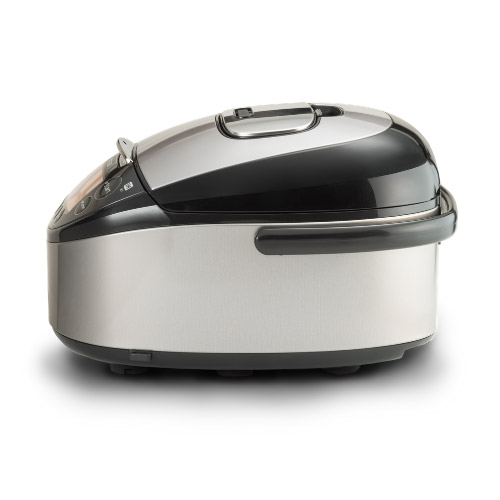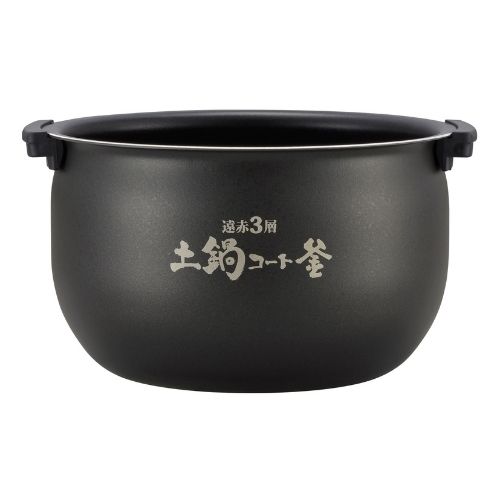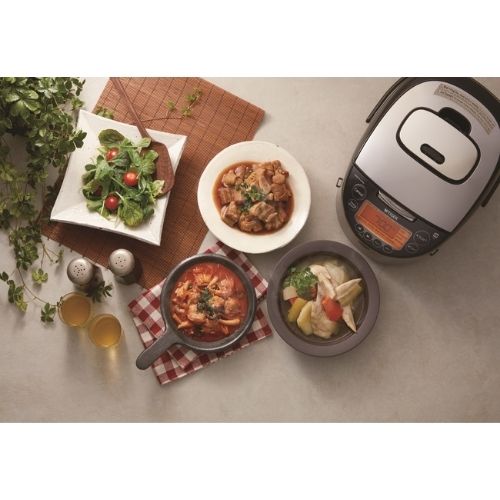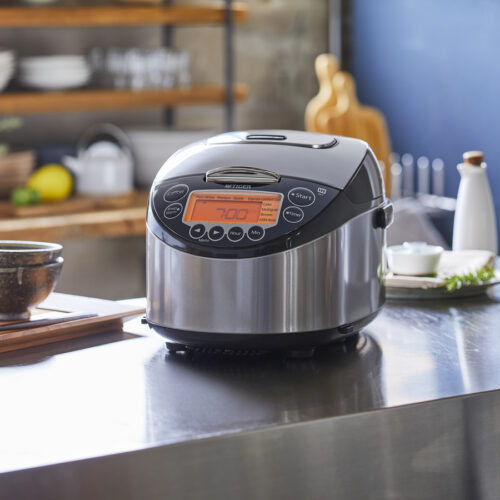 Induction Heating Rice Cooker JKT-D10U/18U
Made in Japan
The TIGER JKT-D multi-functional induction heating (IH) electric rice cooker allows you to cook the perfect fluffy rice with the power of IH. With minimal preparation and the press of a button, Tiger's Automatic Cooking Logic™ system actively monitors cooking temperatures to create the perfect meal. Tiger's exclusive 3 layer metal inner pot with ceramic coating makes it easy to cook delicious rice every time. New menu settings include the GABA brown rice setting and the Express-Limited Cups setting that cooks white rice as fast as 17 minutes (5.5-cup model), making it perfect for those busy healthy eaters. The inner lid and steam gaskets are detachable for easy cleaning.
Features
Induction Heating Rice Cooker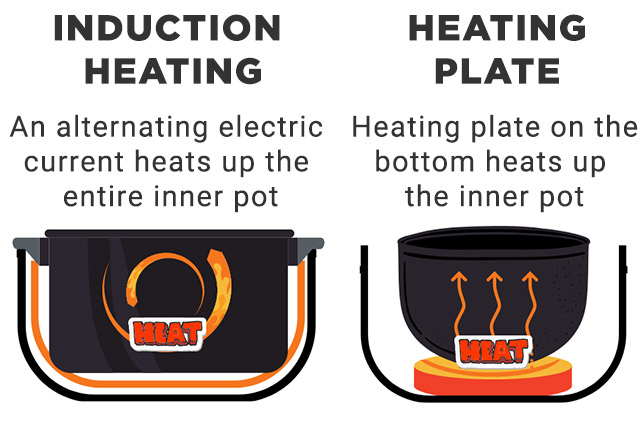 Automatic Keep Warm for 24 Hours
Rice cooker can keep warm for up to 24 hours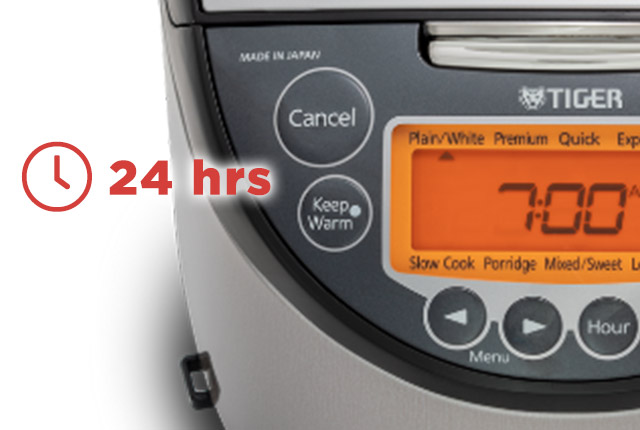 3-Layer Ceramic Coating Inner Pot
Non-stick ceramic coating used on the inner pot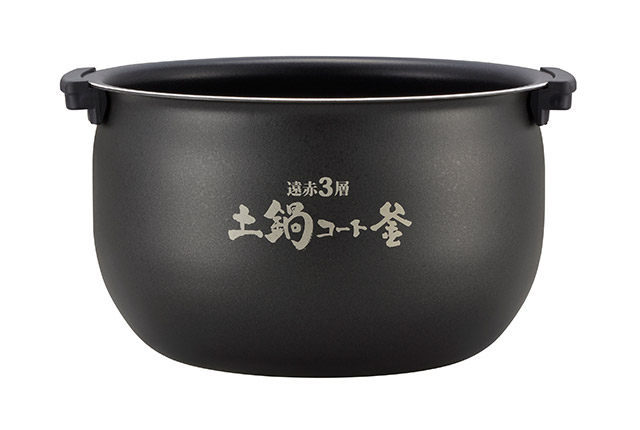 GABA Brown
New menu setting with extra soaking for germinated brown rice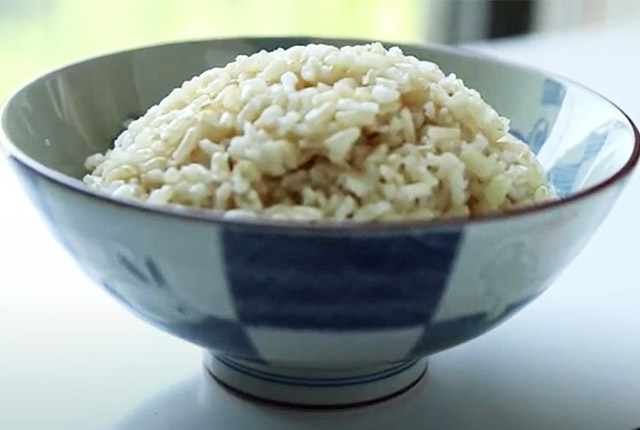 Express-Limited Cups
Cooks limited amount of white rice as fast as 17 minutes is 5.5-cup model, 20 minutes in 10-cup model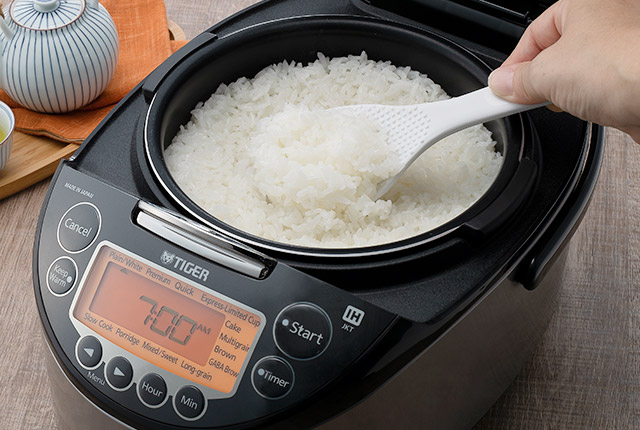 Easily Disassemble
Inner lid and steam gaskets are detachable for easier cleaning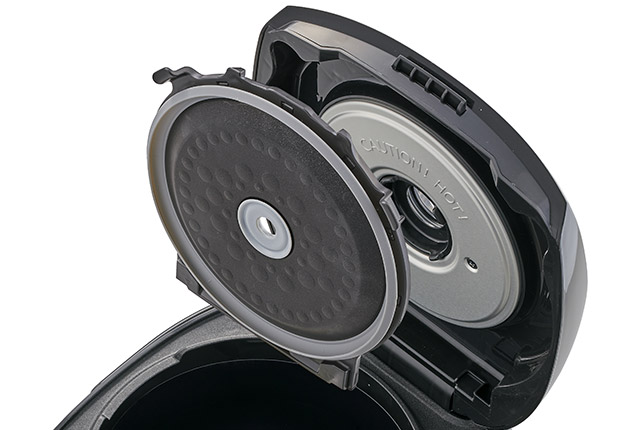 12 Computerized Cooking Menu Settings
Plain Rice
Quick
Brown Rice
Slow Cooking
Porridge
Multi-grain Rice
Cake
Premium
Express-Limited Cups
GABA Brown
Long-grain
Mixed/Sweet
Specifications
Functions
Inner pot
Good flavors
Menu settings
Convenience and ease of use
Product number
JKT-D10U
JKT-D18U
Color
Silver Black<SK>
Silver Black<SK>
Rated Voltage
120V
120V
Rated Frequency
60Hz
60Hz
Heating System
Induction Heating
Induction Heating
Capacity
1L
34oz
1.8L
61oz
Electric Rating
1080W
1198W
Size W×D×H (Approximate value)
26×35.4×21.3(cm)
10.2×13.9×8.4(inch)
28.8×38.6×25(cm)
11.3×15.2×9.8(inch)
Weight (Approximate value)
3.9kg
8.6lbs
4.9kg
10.8lbs
Cord Length (Approximate value)
0.8m
0.8m
Producing Country
Japan
Japan
Accessories Included
Spatula, Ladle, Rice Measuring Cup
Limited Warranty on Electric Products
Tiger Corporation warrants TIGER's electric products purchased in the United States to be free from any defects in workmanship 1 year from the date of original purchase. With the proof of the original purchase date, Tiger representative will authorize the return of the product to repair defects in parts or workmanship.
This limited warranty is valid for U.S. and Canadian residents only, and for products with 120V.
For service in Canada and Hawaii, please contact our customer service for more information.