Rice Cooker
Edamame and Fried Tofu Rice
This savory edamame and fried tofu rice has all the flavor of a delicious takikomi gohan – and can be easily made in your rice cooker!
Servings

3-4

Preparation
Cooking
Ingredients
1 cup Japanese short grain rice
1 tablespoon mirin
1 ½ tablespoon soy sauce
¼ teaspoon salt
½ teaspoon dashi powder
2 sheets fried tofu (aburaage)
½ cup shelled edamame beans
Directions
Rinse the rice well until the water runs clear and add it to the rice cooker inner pot.
Add enough water to reach just below the 2 cups line and add the mirin, soy sauce, salt, and dashi powder. Stir to combine.
Rinse the fried tofu sheets under hot water to remove excess oil and gently squeeze to remove the excess water. Slice the sheets into bite size squares and add them to the rice cooker inner pot. Stir to combine.
Select the [Plain] function and press start.
Meanwhile, bring a small pot of water to boil and add the edamame beans. Boil for 4 minutes, drain, and rinse under cold water to stop the cooking process. Drain well.
When the rice is ready, add the edamame beans to the pot and stir to combine. Serve.
THIS EDAMAME AND FRIED TOFU RICE IS A NOD TO A MORE TRADITIONAL JAPANESE RICE RECIPE
As far as we're concerned, fried rice is the undisputed champion of the (food) world. But it isn't always the most prudent choice when following a balanced diet.
Therefore we're more apt to go for a traditional Japanese mixed rice like gomoku gohan or takikomi gohan when the urge strikes for a full-flavored mash up of seasoned rice, protein and veggies.
Best part of these delicious rice recipes: there's no frying involved.
This edamame and tofu rice gets the perfect savory /sweet flavor profile from the inclusion of soy sauce, mirin and dashi powder.
Edamame beans provide protein, a pop of color and a hearty chew. But we'd say the star ingredient (aside from the rice itself) is the aburaage.
WHAT IS ABURAAGE?
Abura-age (油揚げ) is Japanese deep fried tofu pockets. Thinly sliced, these are the tofu wraps you'll use when making Japanese favorites like inarizushi.
And this fried tofu goes so well in this seasoned rice recipe – lending texture, flavor and a bit more protein to the mix.
HOW TO MAKE FRIED TOFU AND EDAMAME RICE IN A RICE COOKER
First things first. Rinse the fried tofu sheets well under hot water. This removes oil from the tofu pouches. Then gently wring any excess water out.
Next, place all of your ingredients (specific amounts outlined in the 'ingredients' tab above) – EXCEPT for the edamame beans – into the inner pot of your Tiger multifunctional rice cooker.
Select the Plain cooking function and press the Start button.
Meanwhile, prepare the edamame beans by boiling or microwaving according to your package's instructions. When the rice cooker timer sounds off, add the cooked edamame, stir and serve!
Products used in this recipe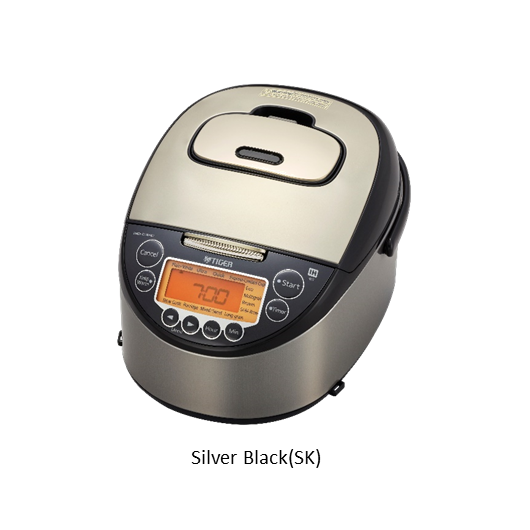 Induction Heating Rice Cooker JKT-D10S/D18S
Made in Japan rice cooker JKT-D is using a technology of the ceramic coating and it will realize to cook delic […]
LEARN MORE