Rice Cooker
Cajun Turkey Meatball
What do Cajun spice, oyster sauce and ground turkey have in common?
Well, they're all ingredients in this mouthwatering Cajun turkey meatballs recipe. And together, they're going to rock your world with flavor!
Servings

2

Preparation
Cooking
Ingredients
5 1/3 oz Ground turkey
1 5/8 Onion
1/2 Egg
2 tbsp Bread crumbs
1 tbsp Tomato paste
1/2 tbsp Cajun seasoning mixture
1/2 tbsp Oyster sauce
1/2 tsp Smoked paprika powder
1/8 tsp salt
1 5/8 oz Bell pepper
Italian parsley (popped) for garnish
Hot sauce or BBQ sauce as desired
Directions
Chop the onions finely and cut the bell pepper lengthwise into thin strips
Mix the meatball ingredients into a bowl. Mix well and shape into balls.
[For the JBX-A model, stack the healthy cooking plate on top of the tacook cooking plate.] Place the meatballs on the tacook cooking plate and then add the bell peppers on top.
Put the washed rice and water in the inner pot and place in the rice cooker.
Set the cooking plate in the inner pot. Select the [Synchro-Cooking] menu and press the [Start] key.
When cooking is complete, place the meatballs on a serving plate and sprinkle the Italian parsley on top.
Pour hot sauce or BBQ sauce as desired.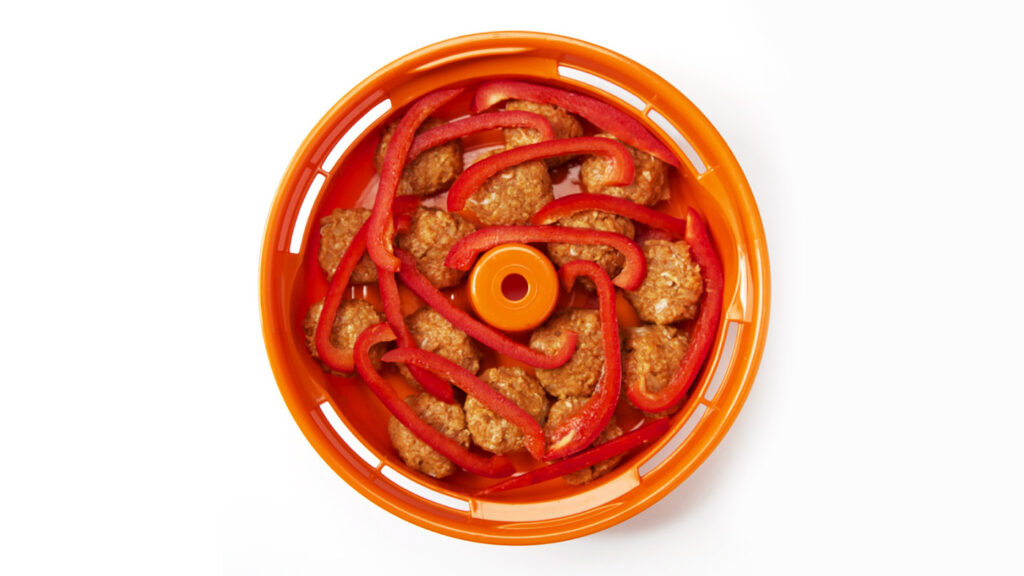 WONDERING WHAT TO MAKE WITH GROUND TURKEY?
If you're anything like us, when the workday is finished – and it's time to unwind and refuel – your mind immediately starts to ponder the whole what's for dinner thing.
And most of us have also stared at the open fridge, wondering how to spice things up at dinnertime with the ingredients on hand.
Well, today we've got a ground turkey recipe that elevates the simplest of ingredients.
Loaded with a mixture of Cajun seasoning, oyster sauce and smoked paprika, this easy meatball recipe will taste anything but common!
In fact, once you try them, we'd bet these delicious turkey meatballs end up in your steady dinner rotation.
And they're SO easy to make!
HOW TO MAKE TURKEY MEATBALLS IN A RICE COOKER
Now, it's no secret that we're BIG fans of whipping up meatball recipes in our rice cookers. Seriously, from this chicken meatball recipe to these delectable Swedish meatballs – your Tiger rice cooker is a capable little kitchen appliance.
We like to think that it goes above and beyond the call of duty in the quest to keep it easy and delicious at dinnertime!
For these Cajun turkey meatballs, simply assemble them using the easy ingredients listed under the ingredients tab on this page.
Once formed, load them into the tacook cooking plate along with some sliced red bell peppers. When you select the Synchro-Cooking setting, your rice AND turkey meatballs will start cooking at the same time.
So easy!
You're going to love digging into this saucy Cajun spiced easy meatball recipe.
And since you cooked everything in one multi-cooker, whoever is on kitchen-clean-up-duty at your house is going to feel like they got a free pass😋
Products used in this recipe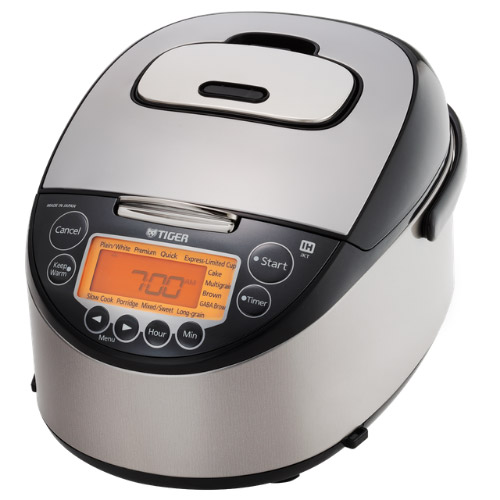 Induction Heating Rice Cooker JKT-D10U/18U
Made in Japan The TIGER JKT-D multi-functional induction heating (IH) electric rice cooker allows yo […]
LEARN MORE