Recipes
8 Easy Sushi Rolls Recipes You Can Make At Home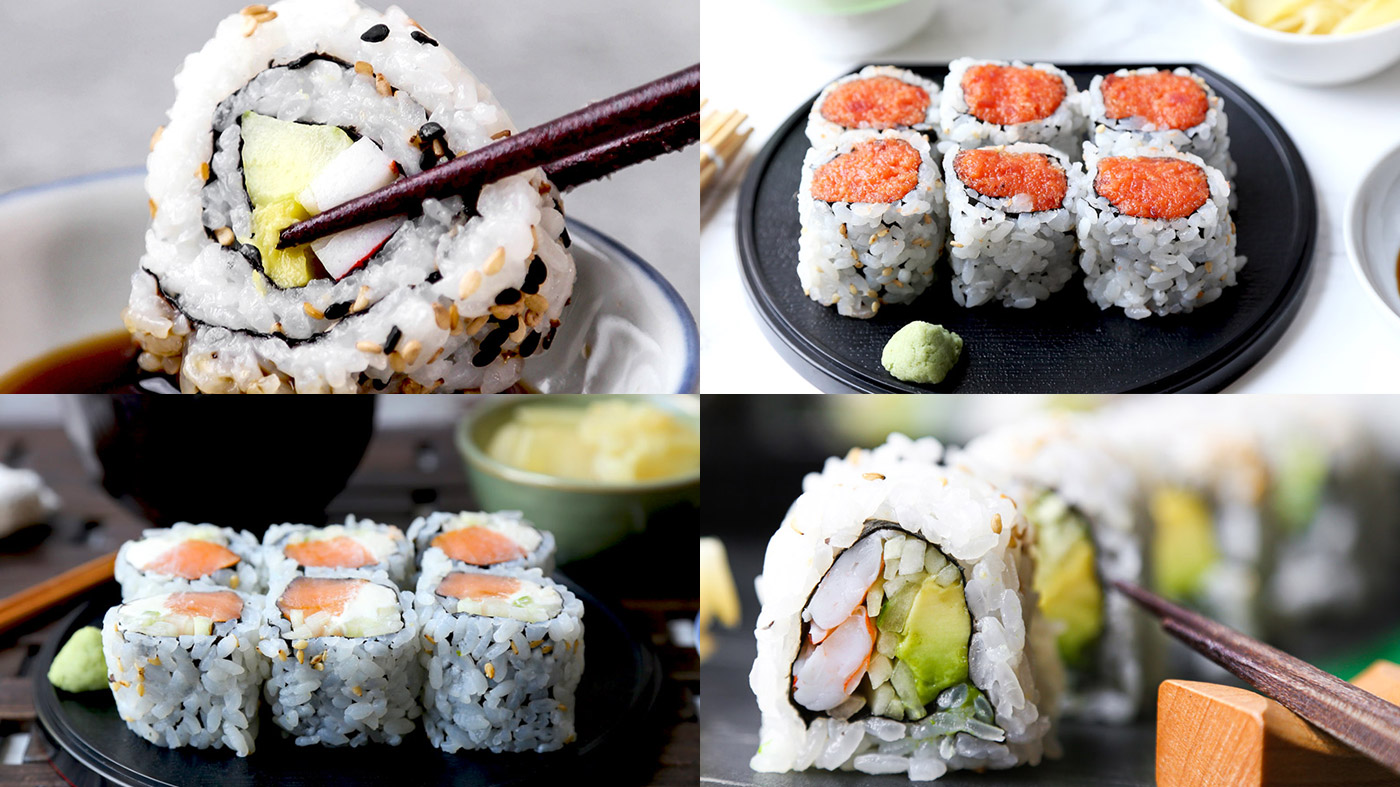 Making sushi at home is easier than you think! All you need is a bamboo mat, nori, some cooked rice seasoned with a mixture of rice vinegar, sugar, and salt, and a few ingredients to fill your rolls with.
Shaping the rolls will take some practice, but we promise that in no time you will inviting people over for a sushi party! Here are 8 easy sushi rolls recipe you can make at home.
NEW YORK ROLL
The New York roll is very similar to the California roll, the only difference being that shrimp is used instead of crab sticks. You will also need avocado and cucumber to make this roll.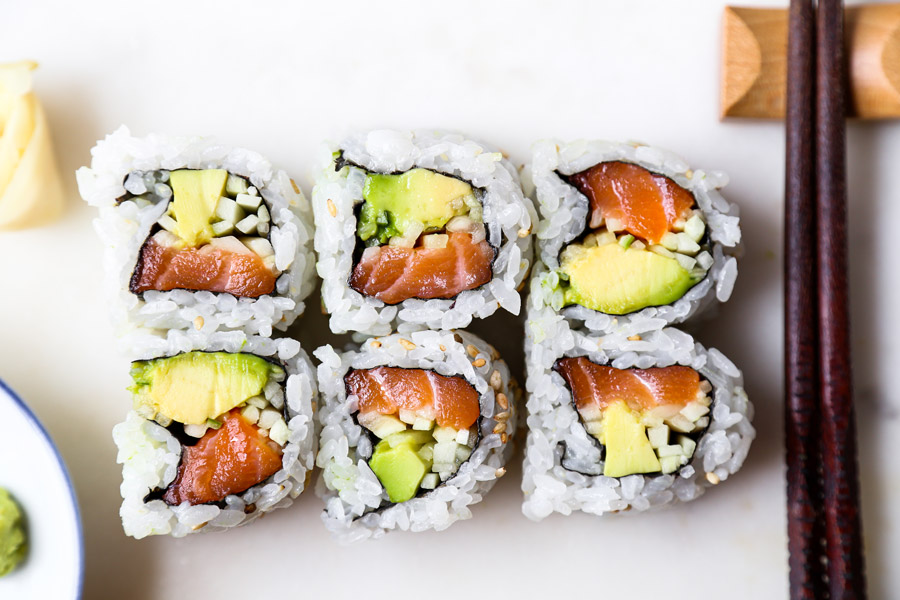 SALMON ROLL
One of our favorite rolls! We love the melt in your mouth sensation of the salmon mixed with creamy avocado. Make sure to buy sushi grade salmon which can be found in Japanese supermarkets.
CALIFORNIA ROLL
Who doesn't love the California roll? Even though it's an American invention this roll constantly tops the list in terms of popularity. And who can blame it – it's so yummy! You will need an avocado, cucumber, and crab sticks to make this sushi roll.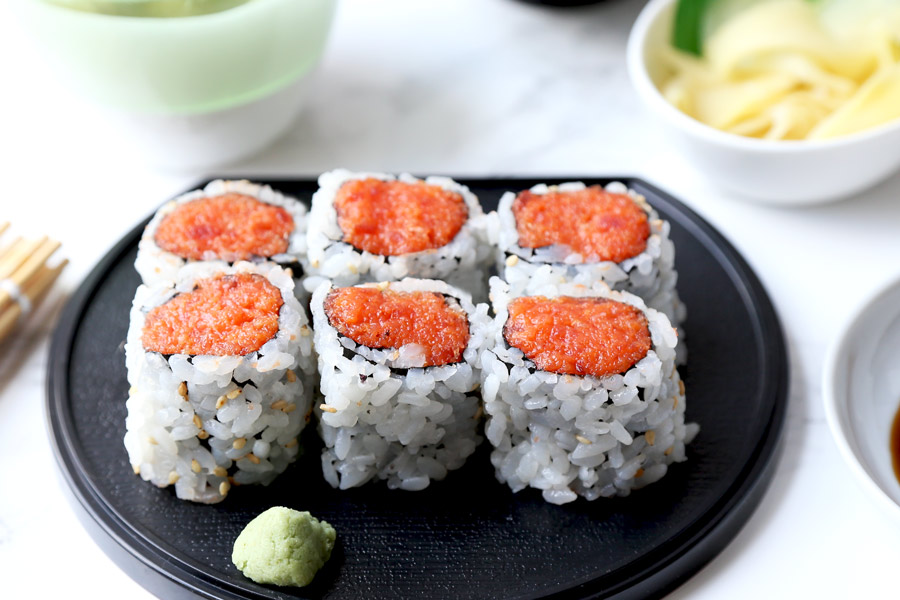 SPICY TUNA ROLL
Another extremely popular roll is the spicy tuna roll! Made with sushi grade tuna that's been finely chopped and mixed with chopped scallions, sriracha sauce, and mayonnaise, it's a favorite among those who love spicy foods!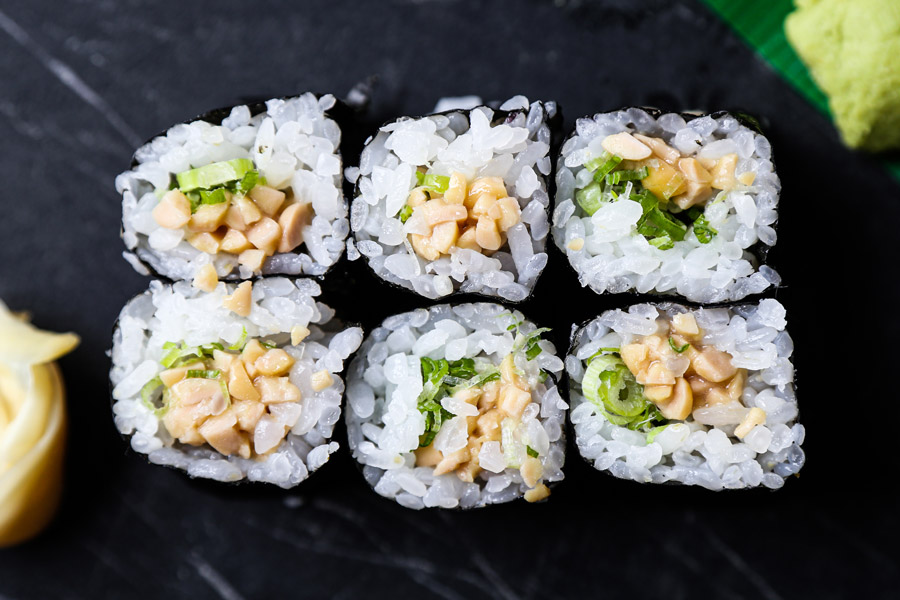 NATTO ROLL
Natto are fermented soybeans that are typically consumed for breakfast in Japan. The taste is very unique and takes some getting used to. Extremely pungent, it has a "cheesy" element that's also nutty, and savory. This roll isn't for everyone – you are either a natto lover or a hater! What about us, team Tiger? We love natto!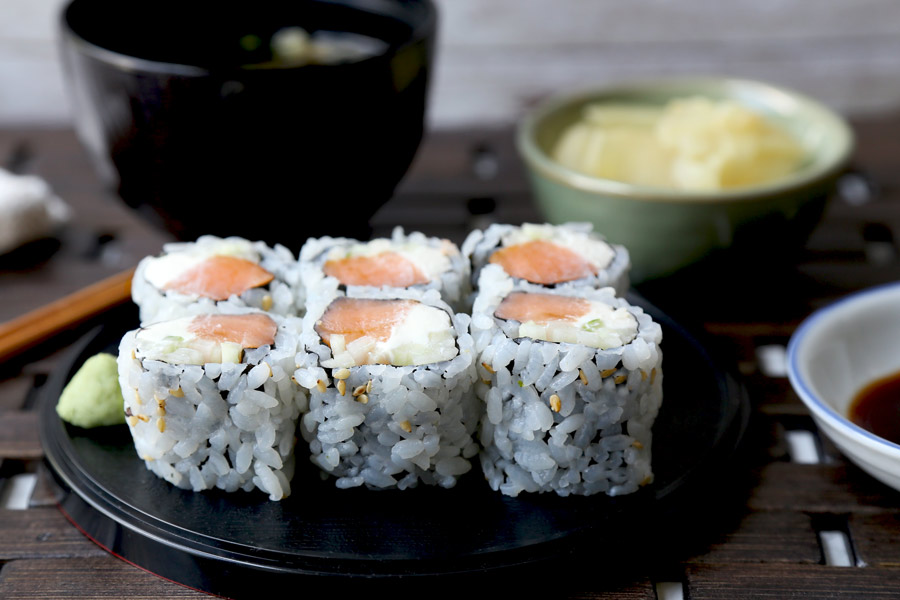 PHILADELPHIA ROLL
Who knew cream cheese would pair so well with rice? Perhaps it's the similarities between a lox and cream cheese bagel that makes this roll so familiar and easy to eat. Plus, the addition of chopped cucumber adds a lovely crunch.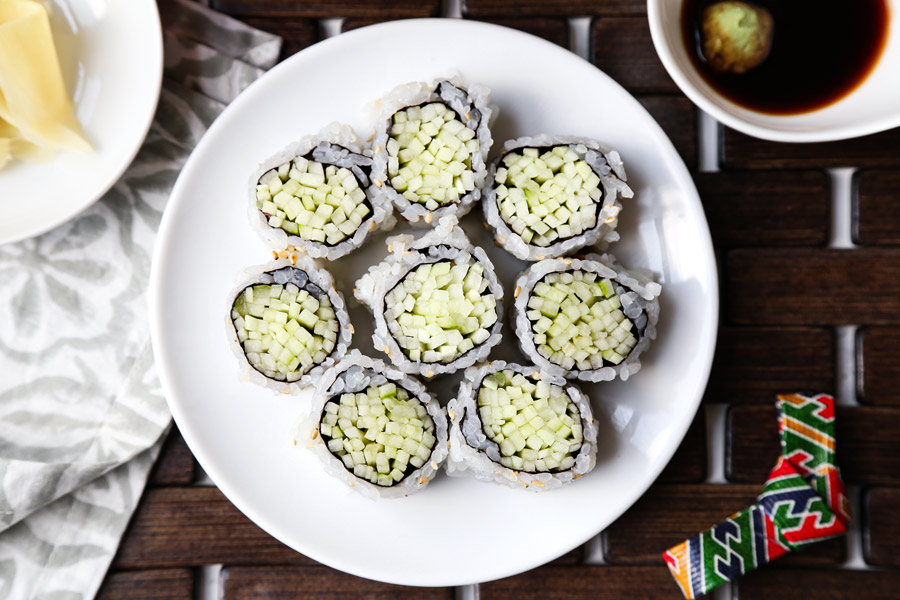 KAPPA MAKI (CUCUMBER ROLL)
This is a classic sushi roll you can find in all Japanese restaurants, all around the world, including Japan. Kappa maki is proof that sometimes simplicity is best.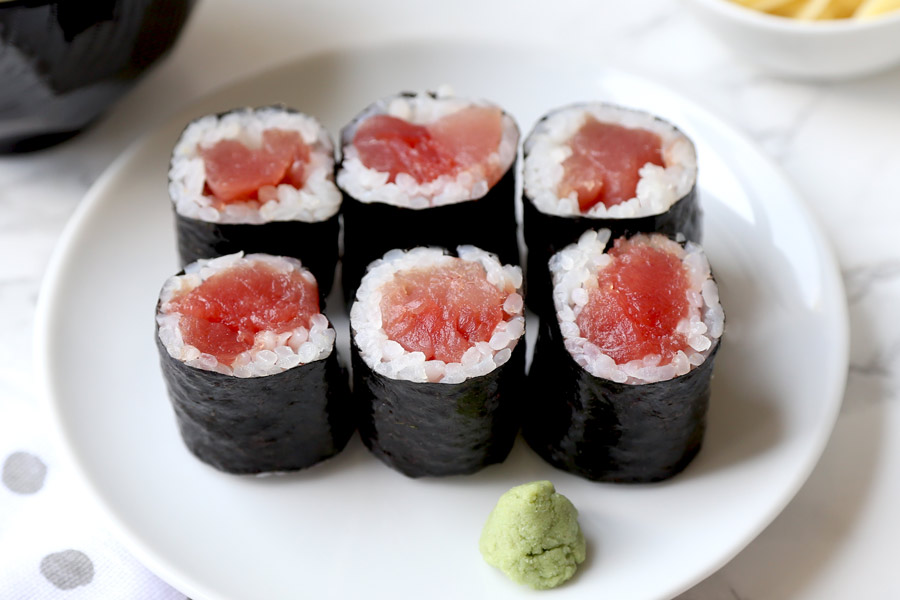 TEKKA MAKI (TUNA ROLL)
And last but not least, the iconic tekka maki roll! Again, this is a very simple roll but what makes it so delicious is the sushi grade tuna that's so tender it melts in your mouth.