Water Boiler
Holiday Peppermint Mocha
When the holiday season approaches and the temperatures continue to dip, we start to subconsciously crave a warming peppermint mocha latte in a steaming mug. YUM!
There's nothing quite like the boost of caffeine, wrapped in the guise of a sweet, creamy coffee, hinted with a cool burst of peppermint syrup to take away the winter chill.
And, it must be said – for us anyway – that's the flavor of the holiday season. We associate this mocha recipe with lacing up our ice skates and taking a spin around the brisk outdoor rink – as the colored lights twinkle and shine.
Well, you don't need to shell out big bucks at a franchise coffee shop or overpriced cafe to get your peppermint mocha fix this winter! Nor do you need the espresso pulling talents of a professional barista.
We've got a simple, make-at-home recipe that you're going to love this holiday season!
To see a full listing of Tiger's electric water heater, check out Tiger's Water Heater Listing..
Servings

2

Preparation

5 min

Cooking

10 min
Ingredients
1 packet instant coffee
8 ounce hot water
1 packet hot chocolate
1 tbsp peppermint syrup
1 oz milk
Whipped cream and crushed candy cane (optional)
Mint leaves to garnish (optional)
Directions
Put instant coffee pack in a mug and dispense hot water from the water boiler and warmer
Add peppermint syrup and hot chocolate powder to your coffee
Stir until the syrup and powder is dissolved
Mix-in milk to your desired amount
Add whipped cream, crushed candy cane, and mint leaves on top
Enjoy
FIRST, WHAT IS A MOCHA
If you've ever wondered what the whole mocha vs latte thing is… well, this is for you!
Simply put – a latte is an espresso drink, mixed with steamed milk.
And while a cappuccino typically has a 1:1:1 ratio of espresso, steamed milk and milk foam – a latte is the espresso mixed with more steamed milk and juuust a touch of foam on top. Think of a latte as a 'wet' cappuccino.
Now, a mocha is basically a latte with the addition of chocolate (usually chocolate syrup).
Therefore, it's pretty common to hear a mocha called a mocha latte. However, no matter what you decide to call it, mochas are simply delicious!
HOW TO MAKE A MOCHA
We've got a little at-home-hack for this minty mocha latte recipe.
Simply mix a packet of instant coffee with about 8 ounces of hot water. If you've got a Tiger Electric Water Boiler and Dispenser in your kitchen, there's no need to wait for water to heat up on the stovetop. With a safety lock, you'll never have to worry about spills. And with multiple temperature settings, your peppermint mocha can be piping hot, while the one you make for Grandma can be a bit cooler… just how she likes it 🙂
Add hot chocolate mix and peppermint syrup to your coffee – and as much milk as you prefer. Then top with whipped cream and crushed candy canes.
This warming – and easy to make – peppermint mocha will be your go-to holiday drink this winter!
Products used in this recipe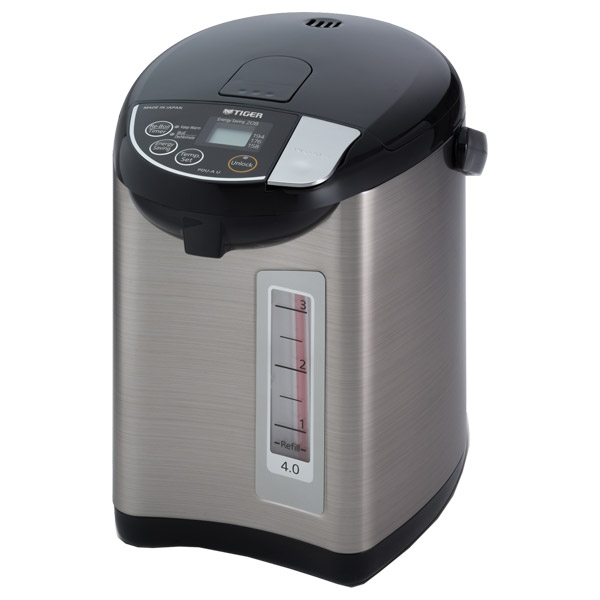 Microcomputer Controlled Water Boilers & Warmers PDU-A30U/40U/50U
Made in Japan Tiger's electric water boiler and warmer has a large LCD control panel for easy operation. It ha […]
LEARN MORE