Rice Cooker
Vegetarian Napa Cabbage Wrap
Whether you're looking for a vegetarian lunch idea for Meatless Monday, or are straight-up vegan everyday, these simple vegetarian napa cabbage wraps are so delicious. Make them in your rice cooker in no time flat!
Servings

2

Preparation
Cooking
Ingredients
2 cups White rice (supplied measuring cup)
2 Nappa cabbage leaf (large)
1/3 oz Bean-starch dried vermicelli (glass noodles)
¼ Jew's ear (dried)
1 1/3 oz Dried beancurd (dried tofu)
1 Oyster mushroom
1/3 Carrot
½ Celery stalk
½ tbsp Soy sauce
1 tsp Corn starch
½ tsp Sugar
Salt for flavor
Directions
Boil nappa cabbage leaves.
Soak the dried bean-starch vermicelli. When softened, drain and cut the vermicelli to make easier to eat.
Soak the dried Jew's ear.
Shred Jew's ear, celery oyster mushroom, dried bean curd, carrot and place in a bowl.
Add in vermicelli and the condiments and mix well.
Spread the nappa cabbage leaves and divide the mix into quarters and wrap in the middle. Secure the ends of the leaves in place using toothpicks.
Place the wrap on the tacook cooking plate.
Put the washed rice and water in the inner pot and place it in the rice cooker.
Set the cooking plate in the inner pot. Select the [Synchro-Cooking] menu and press the [Start] key.
When cooking is complete, place on a serving plate.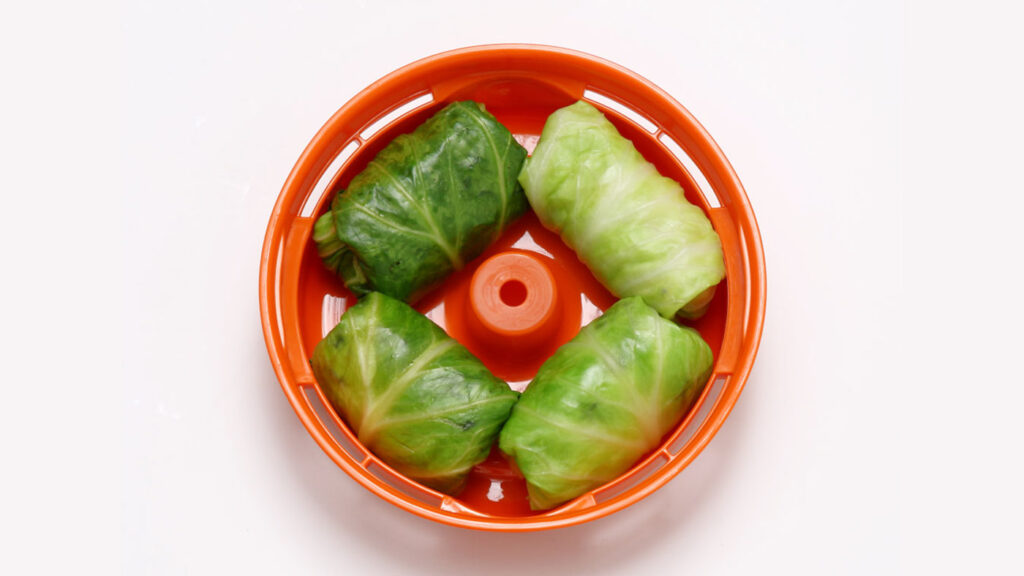 Products used in this recipe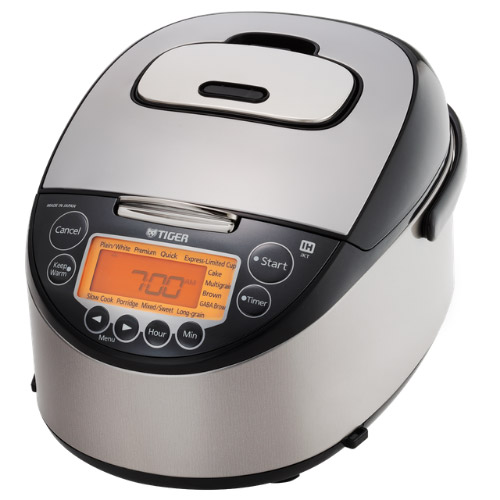 Induction Heating Rice Cooker JKT-D10U/18U
Made in Japan The TIGER JKT-D multi-functional induction heating (IH) electric rice cooker allows yo […]
LEARN MORE