Rice Cooker
Filipino Style Pork With Rice
Are you ready to dig in to the best Filipino style pork with rice? Make this simple rice cooker recipe in no time!
Servings

2

Preparation
Cooking
Ingredients
2 cups White rice (with supplied measuring cup)
½ lbs Pork
2-3 Garlic cloves
2 Star anise
3 ½ tbsp Orange juice
1 ½ tbsp Sugar
1 tbsp Soy sauce
1 tbsp Oyster sauce
2/3 tbsp Vinegar
2/3 tbsp Sweet soy sauce
½ tbsp Shaoxing rice wine
Salt for flavor
Black pepper for flavor
Green onion for garnish
Directions
Cut the pork into ¾ to 1 ¼ inches (2 to 3cm) thick slices.
Mince the garlic and mix well with the marinade and star anise.
Soak the pork with the marinade and refrigerate for a while.
[For the JBX-A model, stack the healthy cooking plate on top of the tacook cooking plate.] Place the drained pork on the tacook cooking plate.
Put the washed rice and water in the inner pot and place it in the rice cooker.
Set the cooking plate in the inner pot. Select the [Synchro-Cooking] menu and press the [Start] key.
When cooking is complete, place the cooked rice on a serving plate and serve the pork on the side. Sprinkle chopped green onions on top.
What's your favorite Filipino dish? With so much delicious Filipino food, it's probably wise to acknowledge that there are no wrong answers to this question 😋
However, if you said sinigang, pancit or adobo, well… we're right there with you. In fact, it's pretty tough to narrow it down to just one favorite, right?!
Therefore, let's add a new favorite to the pile of favorites! This Filipino style pork rice is jam-packed with hearty deliciousness.
Garlic, star anise and black pepper are wonderful aromatics that boost the savory/sweet flavor introduced by the marinade. That yummy marinade not only features soy sauce and oyster sauce – but also Shaoxing wine and orange juice!
Yep, this Filipino influenced pork recipe has ALL the flavors. And you won't believe how easy it is to make in your rice cooker.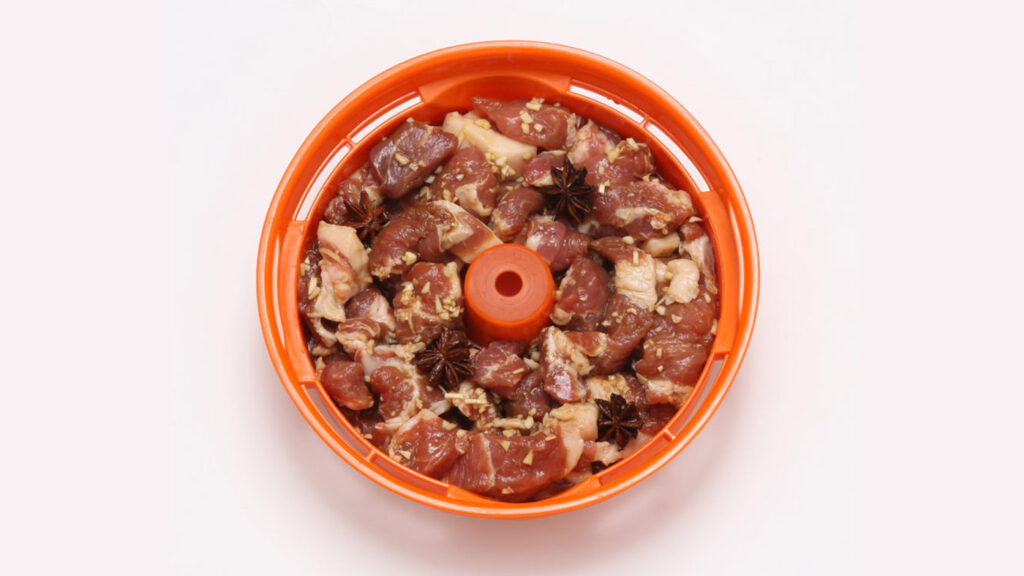 HOW TO MAKE THIS FILIPINO PORK RECIPE IN A RICE COOKER
By now it should come as no surprise that your Tiger rice cooker can handle cooking perfect rice AND a composed dish at the same time.
Yep – you can load your rinsed rice and water in the inner pot and then place your marinated pork in the tacook cooking plate above. When you select the Synchro-Cooking setting, the steam vapor created by the bubbling rice will also cook your sliced pork to tender perfection.
Not only is it a real time saver after a long day at work or school – since you cooked every element of your meal in the same kitchen appliance, whoever is on after-dinner-cleanup duty might just feel like they got a free pass.
But the real winner is pretty much anyone who devours a spoonful of this sweet and savory Filipino style pork with rice. We just know it's going to be one of your new favorites!
Enjoy 🍲
Products used in this recipe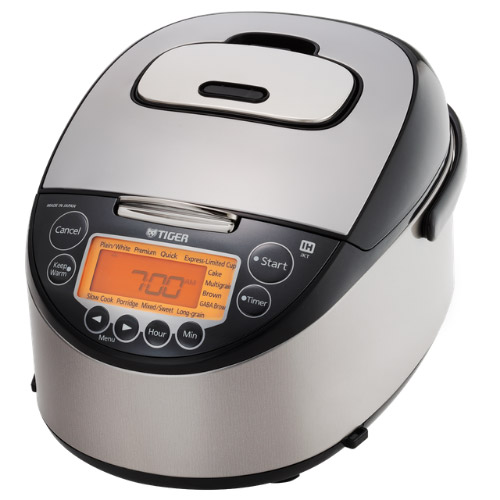 Induction Heating Rice Cooker JKT-D10U/18U
Made in Japan The TIGER JKT-D multi-functional induction heating (IH) electric rice cooker allows yo […]
LEARN MORE