IT'S FINALLY HERE.
A VACUUM-INSULATED BOTTLE FOR CARBONATED DRINKS THAT ALLOWS YOU TO CARRY FIZZY DRINKS ANYWHERE, ANYTIME.
Until now, ordinary vacuum-insulated bottles could not hold carbonated beverages.
The reason is that the internal pressure of the bottle would build up, which could result in breakage or rupture.
This vacuum-insulated soda bottle is our response to those who want to be able to carry a cold soda or beer with you anytime, anywhere.
When using this product as a container for alcoholic beverages, please comply with the laws and regulations of your country or region.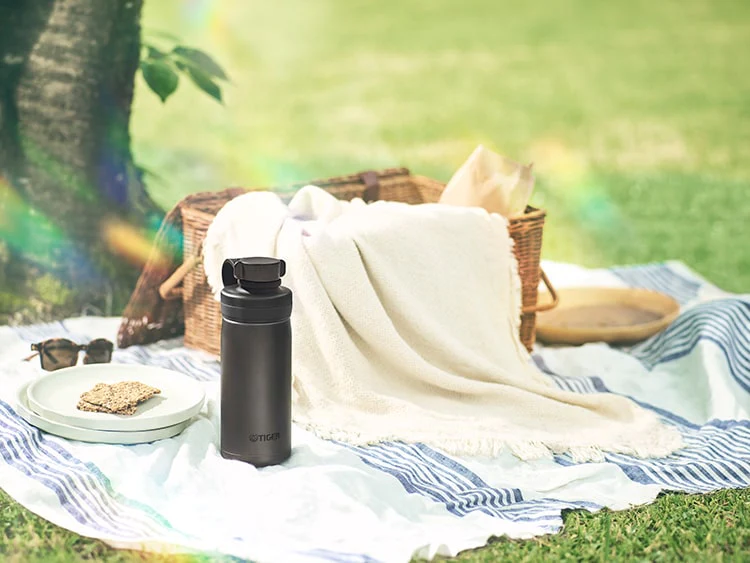 Watching Sports

When bringing a vacuum insulate bottle into a stadium,
please follow the rules of the stadium.

Outdoors

Working
THE MECHANISM OF A VACUUM-INSULATED BOTTLE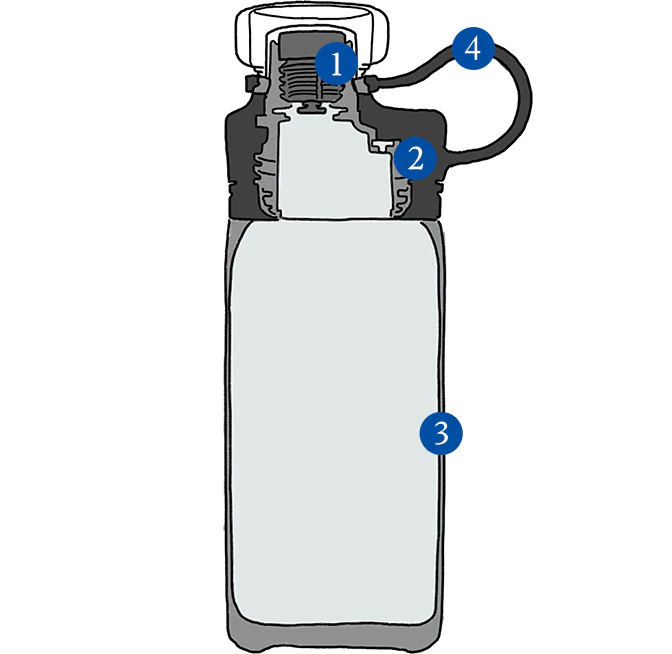 Bubble Logic is a technology that incorporates a
carbon dioxide venting mechanism & a safety valve on the stopper.
❶The carbon dioxide release mechanism keeps carbon dioxide contained tightly in the bottle when the cap is closed during normal use. It allows carbon dioxide to drain first when the cap is opened, preventing the drink inside from erupting or exploding, and helping you open the cap easily.

❷The "safety valve" works so that the carbon dioxide inside the bottle can be automatically released when pressure inside the bottle rises to an abnormally high level, for example, the bottle is heated because it is left in a car in midsummer. This mechanism prevents the cap from flying off or the content of the bottle from erupting.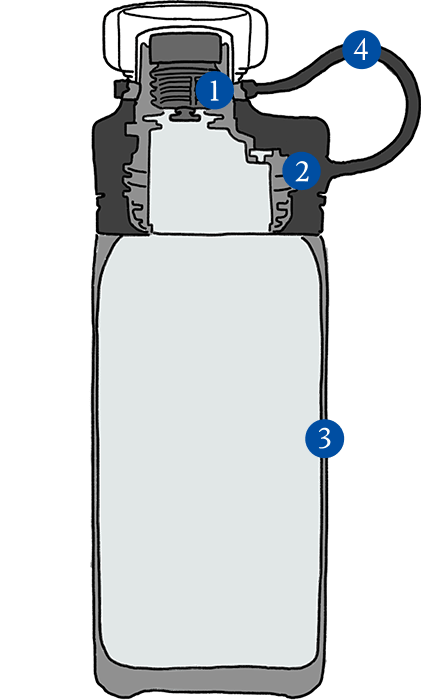 A finish that prevents carbon dioxide from evaporating
❸One of the causes of carbonation loss is unevenness of the inner surface of the bottle. Thanks to Tiger's proprietary Super Clean Plus, these bottles have a smooth inner surface that prevents carbonation from evaporating easily.

❹The cap comes with a strap for easy carrying.
STOPPER AND STRAP

Images are for illustrative purposes only.
PRODUCT LINEUP
MTA-C,MTA-D,MTA-E

Online Only

MTA-C050/MTA-C080/MTA-C120/MTA-C150
MTA-D001
MTA-E001/MTA-E002

Holds carbonation
Screw top

Click here to purchase

MTA-T050/080/120/150

Holds carbonation
Screw top

Learn more

MTA-T "Coca-Cola: Official"

MTA-T05K/08K/12K/15K

Holds carbonation
Screw top

Learn more