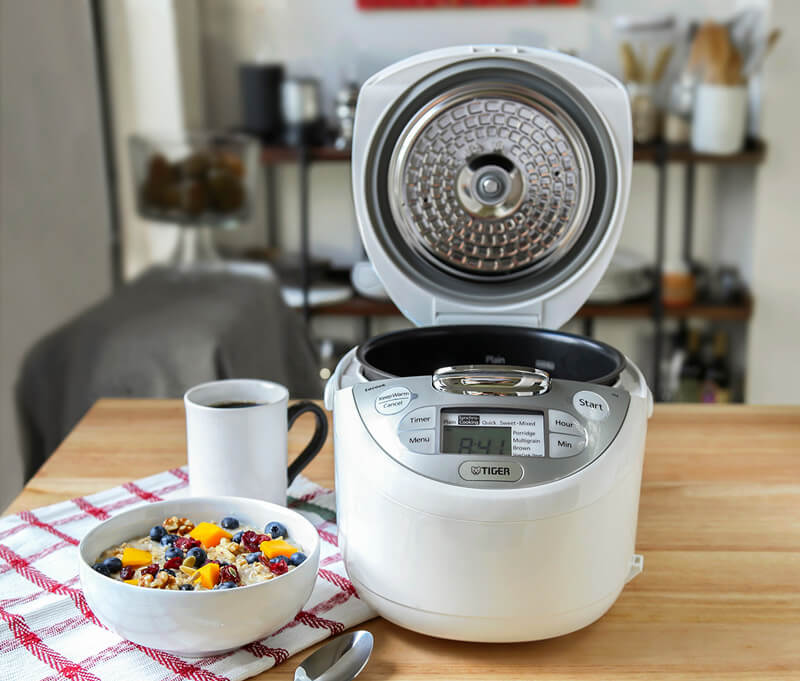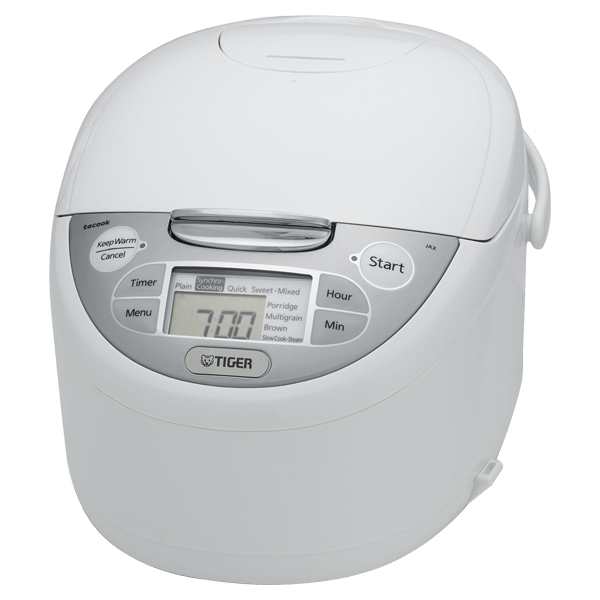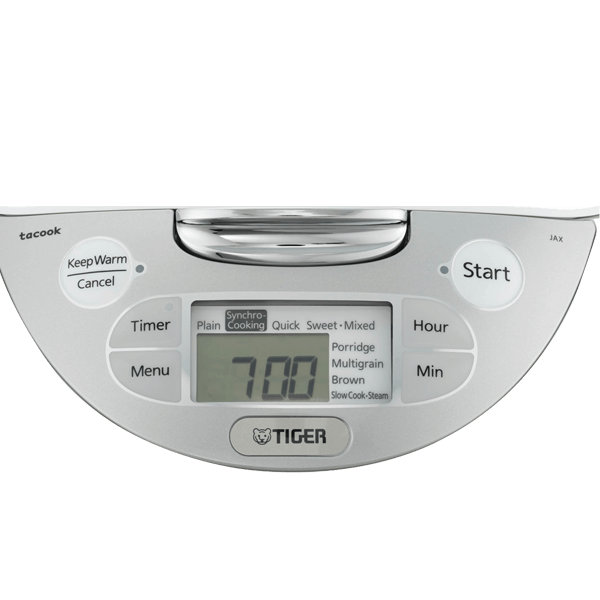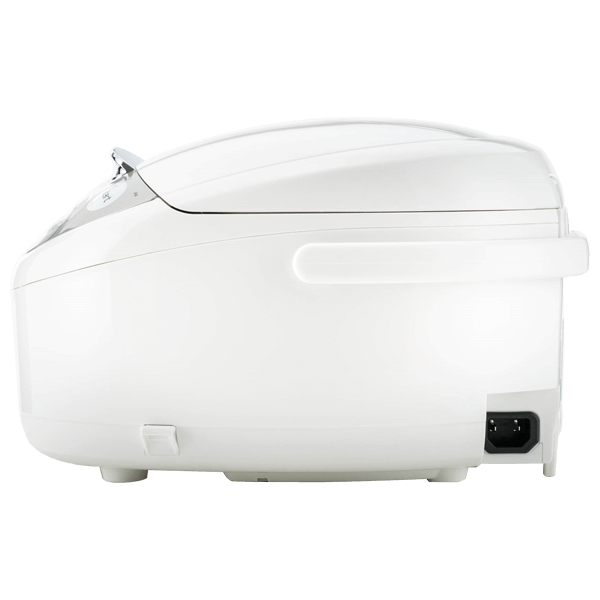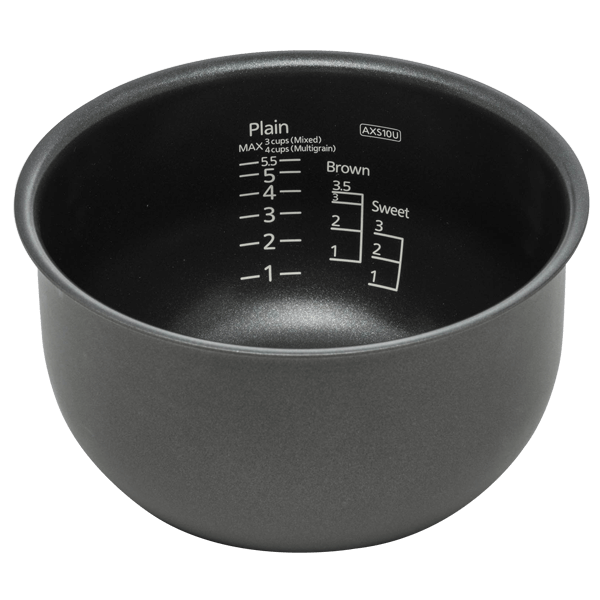 Discontinued Products
JAX-R10U/18U
The TIGER JAX-R multi-functional electric rice cooker allows you to prepare two dishes simultaneously with the new tacook synchronized cooking function. With minimal preparation and the press of a button, Tiger's Automatic Cooking Logic™ system actively monitors cooking temperatures to create the perfect meal. Unlike other rice cookers, Tiger's cooking plate is specially designed so the flavors from the cooking plate do not affect the flavor or texture of the rice. Other convenient features include a slow cooker function for stews and soups as well as a porridge function for risottos or rice porridge. Two preset cooking timers allow the user to delay cooking.
10 Computerized Cooking Menu Settings
Plain Rice
Quick
Mixed Rice
Brown Rice
Slow Cooking
Porridge
Synchro-Cooking
Sweet Rice
Steam Cooking
Multi-grain Rice
Specifications
Functions
Inner pot
Good flavors
Convenience and ease of use
Product number
JAX-R10U
JAX-R10U
Color
White (WY)
White (WY)
Capacity
5.5 Cups
10 Cups
Electric Rating
Cook 641W
Cook 918W
Size W×D×H (Approximate value)
W10.1 x D13.7 x H8.2 (inch)
W25.6 x D34.9 x H20.9 (cm)
W11.1 x D14.6 x H9.8 (inch)
W28.1 x D37.2 x H24.5 (cm)
Accessories Included
Spatula, Ladle, Rice Measuring Cup
Limited Warranty on Electric Products
Tiger Corporation warrants TIGER's electric products purchased in the United States to be free from any defects in workmanship 1 year from the date of original purchase. With the proof of the original purchase date, Tiger representative will authorize the return of the product to repair defects in parts or workmanship.
This limited warranty is valid for U.S. and Canadian residents only, and for products with 120V.
For service in Canada and Hawaii, please contact our customer service for more information.