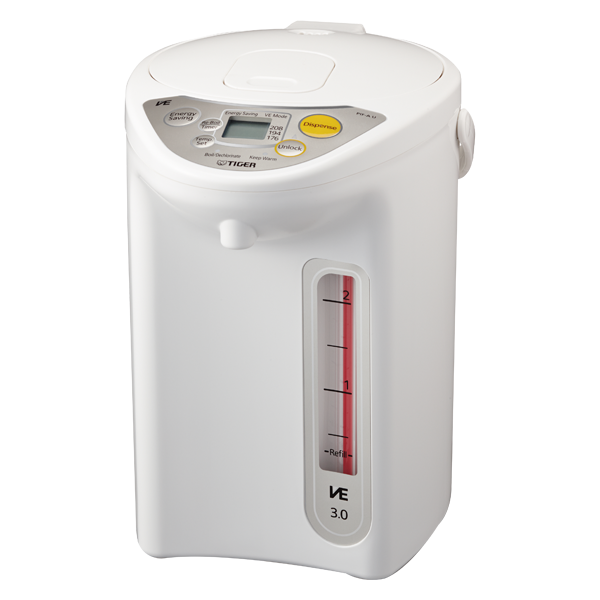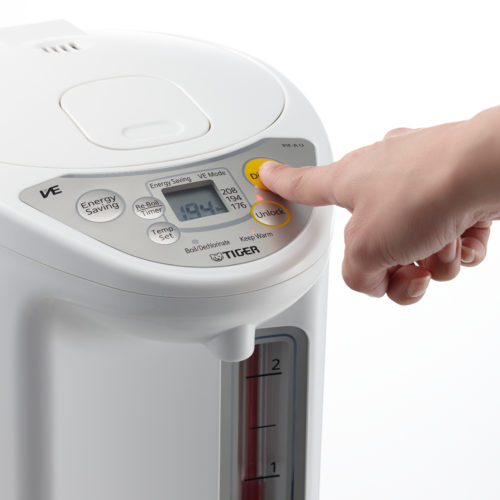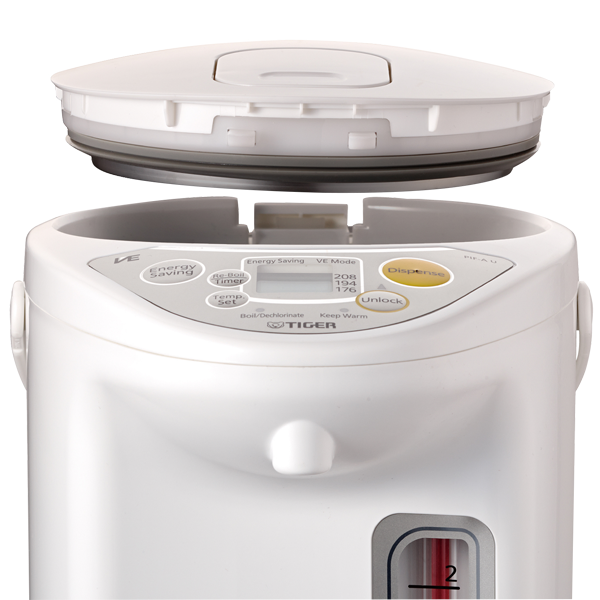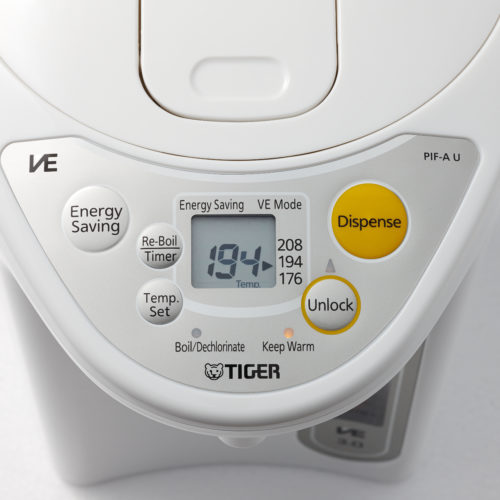 Discontinued Products
Microcomputer Controlled Water Boilers & Warmers PIF-A30U
Tiger's safe and family-friendly 101 oz (3 liter) VE Micom water boiler and warmer has 3 temperature settings (208°F / 194°F / 176°F). This thermal hot pot can be useful for a variety of everyday uses from preparing hot water for coffee in the morning, instant food for lunch, enjoying afternoon tea, melting chocolate for baking, or boiling vegetables for dinner. The large LCD panel will display the current temperature and the remaining boiling time. The convenient energy saving mode will shut off the heater after 2 hours and with the advanced double vacuum insulation, the pot will retain its heat for a long period of time while saving energy. The boiling time can also be delayed from 6 to 10 hours to customize when the perfect temperature water is ready throughout the day.
Features
Large LCD Display
LCD control panel for easy operation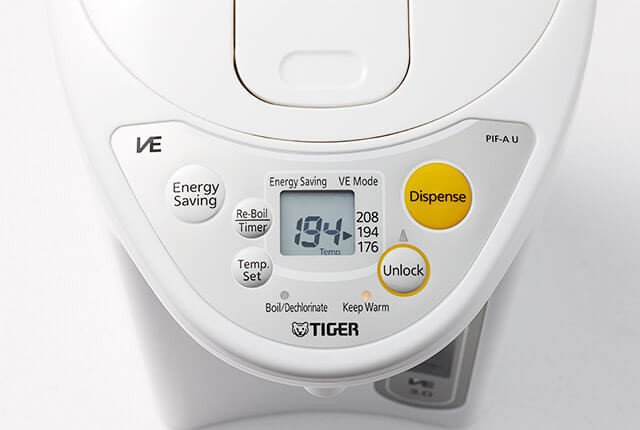 Energy Friendly: Vacuum Electric Feature
VE technology combine double walled vacuum insulated pots and electric heat to maintain water temperatures with minimal energy usage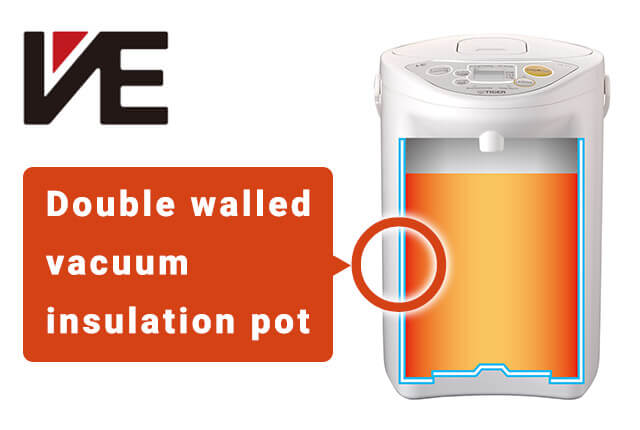 Electric Button Dispense
Easily pressed dispensing button featuring an Unlock button to avoid accidental burns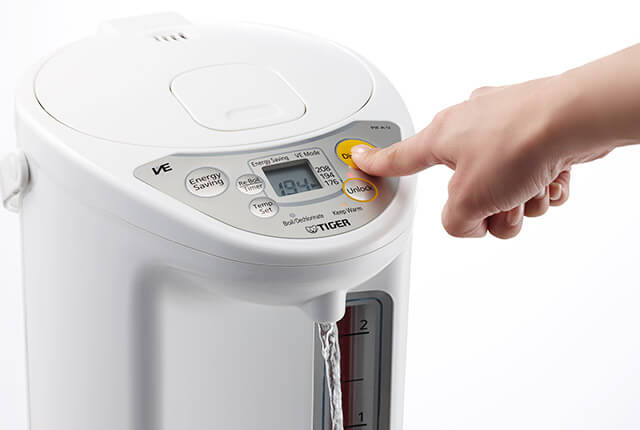 Three adjustable temperature settings
Temperature can be adjusted with a simple press of a button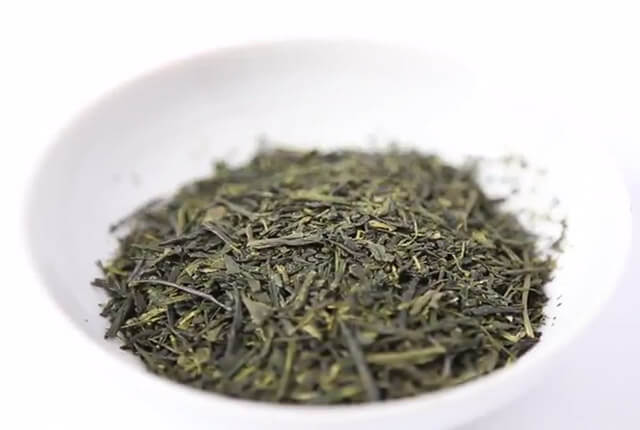 Energy Saving Setting
Energy saving mode activates 2 hours after not in use and decreases the water temperature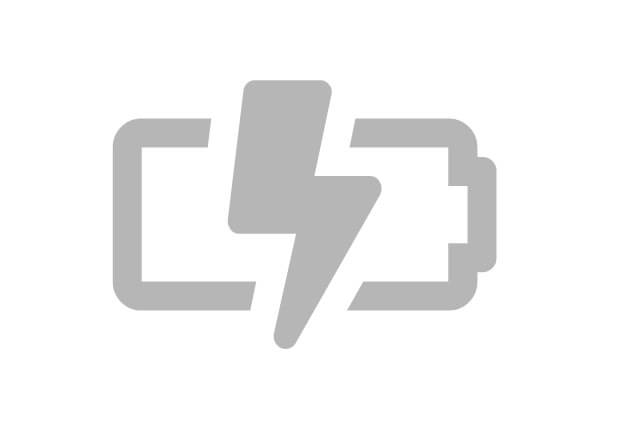 Easy Cleaning and Safe Usage
Easily detachable upper lid and power cord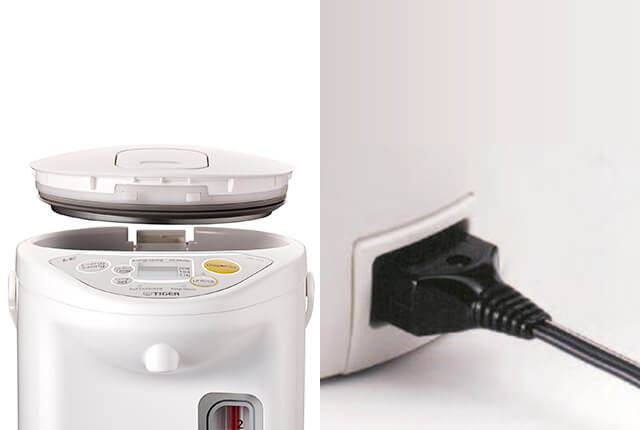 3 Adjustable Temperature Settings
Specs
Product number
PIF-A30U
Color
Urban White (WU)
Capacity
101oz (3.0L)
Electric Rating
Boil 682W/Warm 65W
Size W×D×H (Approximate value)
W8.7 x D11.3 x H11.6 (inch)
W22.0 x D28.6 x H29.5 (cm)
Safety Features
Automatic Dispense Lock, One Touch Button Unlocking, Safety Auto Shut-Off, Detachable Power Cord
Limited Warranty on Electric Products
Tiger Corporation warrants TIGER's electric products purchased in the United States to be free from any defects in workmanship 1 year from the date of original purchase. With the proof of the original purchase date, Tiger representative will authorize the return of the product to repair defects in parts or workmanship.
This limited warranty is valid for U.S. and Canadian residents only, and for products with 120V.
For service in Canada and Hawaii, please contact our customer service for more information.