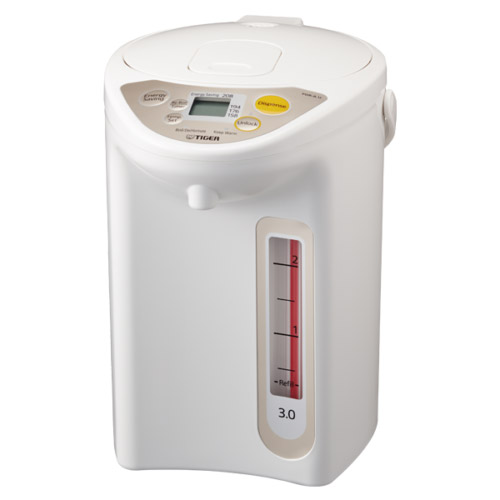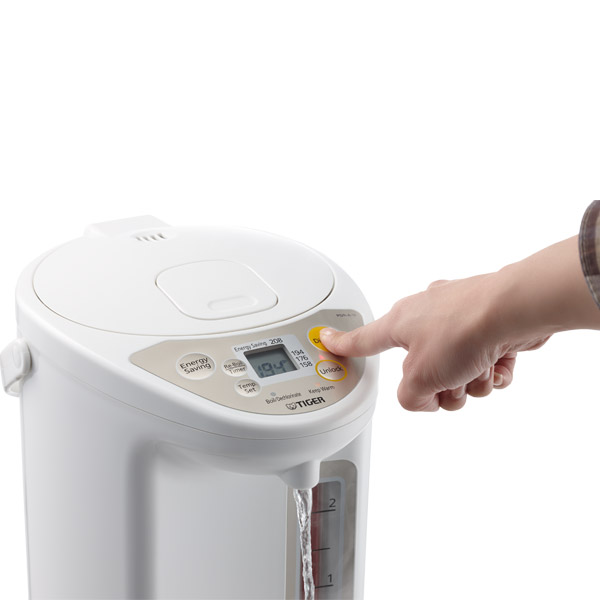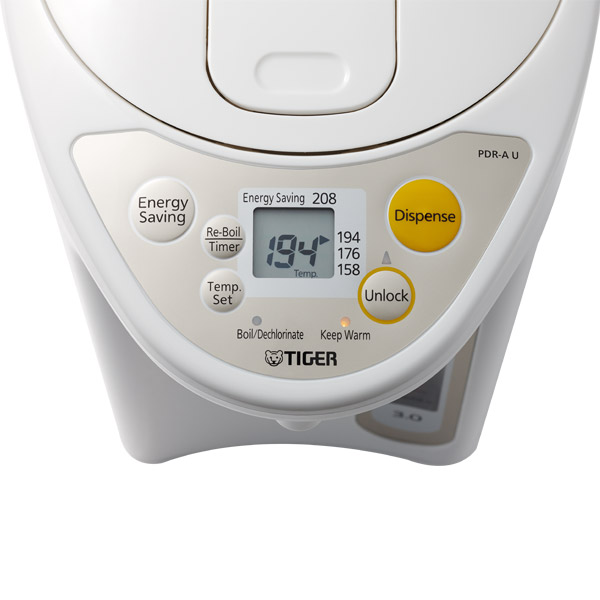 Discontinued Products
Microcomputer Controlled Water Boilers & Warmers PDR-A30U
Tiger's simple and compact 101oz (3.0L) micro-computer water boiler and warmer has 4 temperature settings (208°F, 194°F, 176°F, 158°F ) and an automatic Keep Warm function. This thermal hot pot can be useful for a variety of everyday uses from preparing hot water for coffee in the morning, instant food for lunch, enjoying afternoon tea, melting chocolate for baking, or boiling vegetables for dinner. The large LCD panel displays the current temperature and the remaining boiling time. Energy saving functions include a 6 to 10 hour power saving timer for programming the desired heating time and a user-friendly energy saving mode that will turn off the heater after 2 hours of non-usage. This water boiler will come in handy to enjoy a perfect beverage or meal in an instant, while saving power and energy.
4 Adjustable Temperature Settings
158°F (70°C)
176°F (80°C)
Product number
PDR-A30U
Color
Urban White (WU)
Capacity
3.0L (101oz)
Electric Rating
Boil 682W/Warm 65W
Size W×D×H (Approximate value)
W8.3 x D11 x H11.6 (inch)
W21.1 x D28 x H29.5 (cm)
Limited Warranty on Electric Products
Tiger Corporation warrants TIGER's electric products purchased in the United States to be free from any defects in workmanship 1 year from the date of original purchase. With the proof of the original purchase date, Tiger representative will authorize the return of the product to repair defects in parts or workmanship.
This limited warranty is valid for U.S. and Canadian residents only, and for products with 120V.
For service in Canada and Hawaii, please contact our customer service for more information.