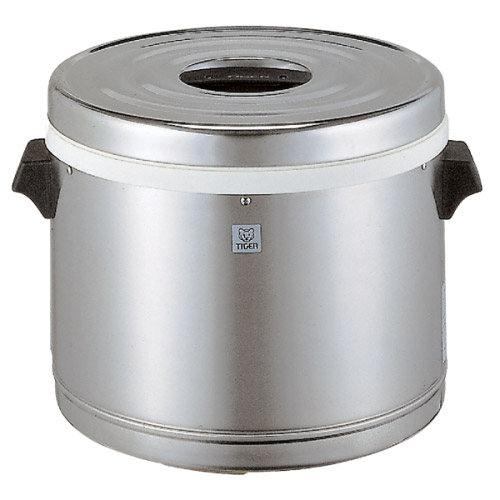 Discontinued Products
Specialty Thermal Food Holders for Commercial Use JFM-390P/570P
Non-electric 22 cup and 32 cup rice warmers will keep food warm through the retention of its own heat without using any electricity. The durable stainless steel body is easily stackable, making it perfect for catering or outdoor events.
Product number
JFM-390P
JFM-570P
Color
Stainless (XS)
Stainless (XS)
Capacity
3.9L (22cups)
5.7L (32cups)
Size W×D×H (Approximate value)
W16.9 x D14.2 x H9.8 (inch)
W43.0 x D36.0 x H25.0 (cm)
W16.9 x D14.2 x H12.2 (inch)
W43.0 x D36.0 x H31.0 (cm)
Limited Warranty on Electric Products
Tiger Corporation warrants TIGER's electric products purchased in the United States to be free from any defects in workmanship 1 year from the date of original purchase. With the proof of the original purchase date, Tiger representative will authorize the return of the product to repair defects in parts or workmanship.
This limited warranty is valid for U.S. and Canadian residents only, and for products with 120V.
For service in Canada and Hawaii, please contact our customer service for more information.