Magazine
【Special Talk】Talking about the environment and the future with _mymiz – TIGER BOTTLE USA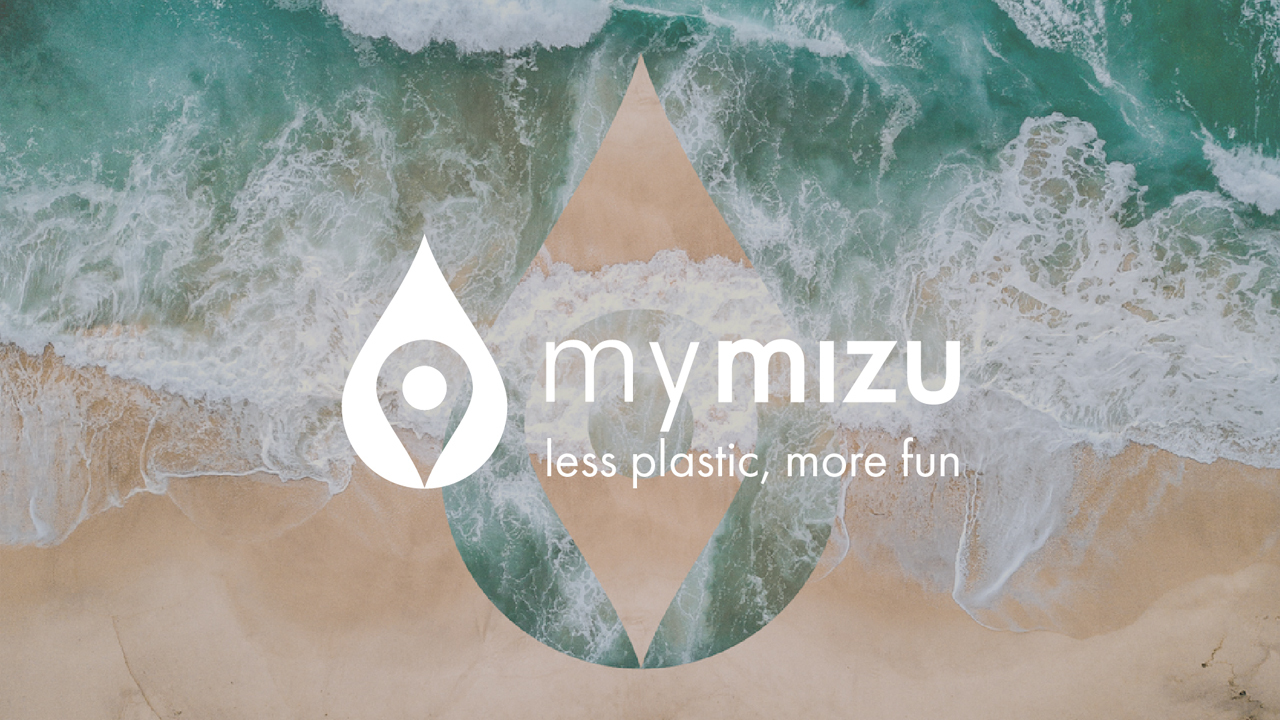 Have you ever heard of mymizu, an app that allows you to search for water supply spots all over Japan for free?
If you are using a smartphone, please search for it and download it.
For those of you who are in the habit of using your own bottle to keep your throat hydrated, you will be amazed at how convenient it is.

The idea is to change our behavior to one that is environmentally responsible.
The icon with a drop of water is the mission of mymizu itself.

We talked about the future of mymizu with Mr. Mariko McTier, President of Social Innovation Japan, a general incorporated association that operates mymizu. We talked about the future with Ms. Mariko McTier, President of Social Innovation Japan, the organization that runs mymizu.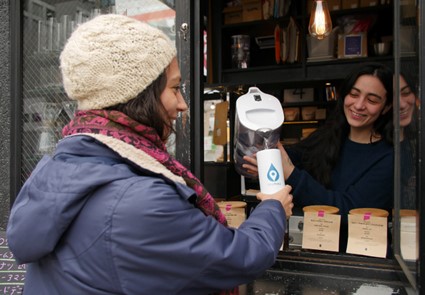 Tiger Corporation (T)
First of all, could you please tell us more about mymizu?
Mariko McTeer (M)
mymizu is a platform whose mission is to change people's consumption behavior from unsustainable to environmentally responsible, including reducing the consumption of single-use plastics.
Specifically, through the mymizu app, we are mapping "mymizu spots" where people can get water throughout Japan.
Through the app, users can post their own information about water supply spots, and stores that share the mymizu mission voluntarily register as mymizu water supply partners and provide free water to those who have their own bottles. More than 200,000 locations around the world and about 800 stores in Japan are participating in the program. There are more than 8,000 water supply spots in Japan, including public places such as parks and government offices, as well as unexpected places such as car dealerships and farms. Translated with www.DeepL.com/Translator (free version)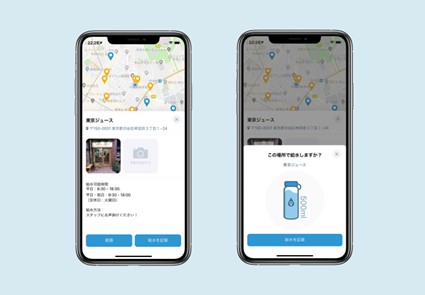 T How did you become aware of social issues, and what are your thoughts on the issues you have noticed? Could you tell us again?
M It was more than two years ago when I traveled to Okinawa, and I saw plastic garbage strewn all over the place. I was particularly impressed by the large number of plastic bottles, some of which were from overseas, and some of which had Japanese writing on them. I wondered why so many PET bottles were being washed away in Japan, a country blessed with delicious water. "However, water is necessary for everyone in our daily lives, and I thought it would be good if we could change this "disposable culture" and eliminate waste in our daily lives. That's why I started mymizu.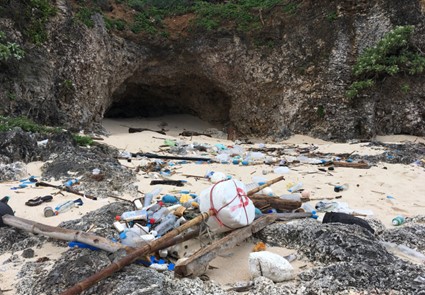 T I've downloaded and used mymizu too, and I've found that some places have a lot of mymizu spots mapped, while others have very few.。
M It depends on the region. Some users want to support mymizu's activities, and some want to have a place to drink water on a daily basis. They register their information every time they go for a walk, or they suggest it to stores themselves. I imagine that as more and more people take such proactive actions, the number of mymizu spots will gradually increase in familiar places.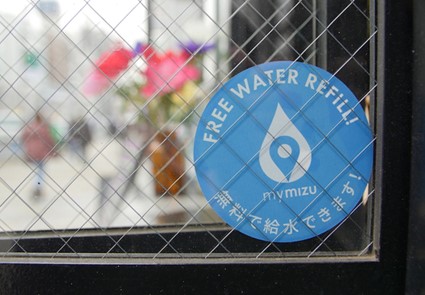 T How has the world reacted to the launch?
M After the launch in September 2019, we received a lot of supportive messages like "We've been waiting for you! and "I'd be happy if there was a feature like this. The response was much greater than I expected, and I was very happy.
T So you were able to uncover the latent needs of the Japanese market?
M Yes. In Japan, there has always been a culture of carrying water bottles, right? If you use the word "sustainability" to describe it, people who have never heard of it or are not familiar with it tend to think of it as a foreign activity. As the word "mottainai" suggests, Japan is a culture that values things. So, I feel that I have created an opportunity for people to remember the values that have existed for a long time.
T As for Tiger's environmental activities, I feel that we are finally at the starting point, so I have a lot to learn from you.
M What is important for us at mymizu is not only to provide My Bottle, but also to create a platform for people to use it. I hope that by changing the whole system with mymizu, we can make it a part of people's daily lives as a lifestyle choice. I hope that by changing the entire system with mymizu, we can make it an integral part of our lives.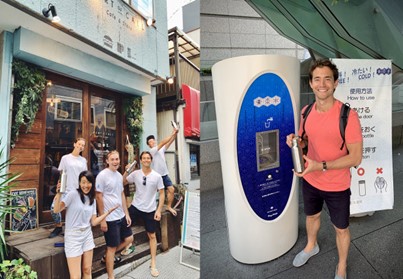 T I heard that not only users but also some companies are adopting mymizu's activities.
M Thankfully, more and more companies, universities, and local governments are interested in participating in mymizu activities, and in October 2020, we held an internal challenge with LIXIL Corporation, where 2,700 employees formed teams by department, used their own bottles for a month, and recorded their water consumption on the mymizu app. Teams of 2,700 employees from each department used their own bottles for a month, recorded the number of times they used the water supply on the mymizu app, and competed to see how many plastic bottles they could reduce. As a result, we were able to reduce 34,000 PET bottles.
T What kind of feedback did you get from the participants?
M Because of the situation at Corona, we worked remotely instead of coming to the office, but even under such circumstances, we were able to enhance teamwork and have fun. We received positive comments such as, "It was a good opportunity for us to realize that there are things that we can do as individuals as we work on the SDGs as a company," and "I felt that carrying my own bottle has become a normal sight and is changing as part of the company culture.
T I think there are relatively many people who carry their own bottles now, but I think there are still very few people who are aware of the environmental benefits of doing so. I think that if the company switches to the mindset that it is working on environmental issues, the next person who joins the company will be more motivated.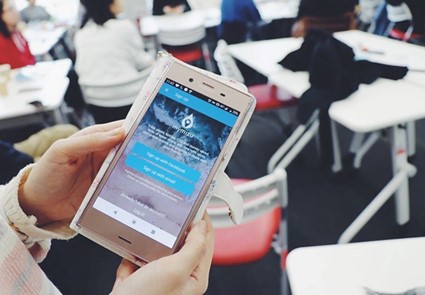 M That's right. I think it is important to create an environment where people can bring their own bottles not only at companies but also at educational institutions such as high schools and universities. I think that even a simple word from adults, "You can bring your own bottle," can change the environment.
For example, there is a service at a restaurant where you can get a discount if you bring your own bottle, but sometimes I hear people say that if you don't use the restaurant's bottle, you can't get the service. In fact, you can use any kind of bottle you want, but if you don't have permission, you might misunderstand that you are not allowed to use it. It is important for stores to clearly convey the message that they are welcome.
T Not only do you have to make the bottles, but you also have to make sure you have the means to deliver them. I think it is very important for a company to know how to put out its message.
M Tiger thermos bottles are made with the idea that you want people to use good products for a long time, right? I think it's wonderful that Japan has a culture of making things with excellent technology and high functionality that will last for a long time. As the "My Bottle" trend is gaining momentum around the world, if we make inexpensive products and they become almost disposable, the original purpose of the product will change. In this respect, I think Tiger Vacuum Bottles' approach to manufacturing is very important.
T Thank you very much. I really feel how important it is to communicate with customers, not just a one-way exchange of making and selling good products. I think the next step is to increase the number of people who have this kind of thinking. Lastly, I would like to ask you one question. If you have any ideas about the kind of world you would like to create in the future, please let us know.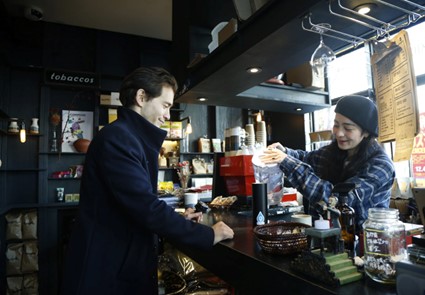 M I would like to create a truly sustainable society by making every individual aware of the importance of their own actions. Having your own bottle is the first step, and as we accumulate small actions, we will be able to give back to society. In this way, the next generation, and the generation after that, will all be able to live a prosperous life. That is the ultimate goal. Although mymizu is only one of the tools, I believe that if mymizu can be a catalyst for many people to realize the importance of each individual's actions, eventually the structure of society itself will be changed for the better.
T Thank you very much.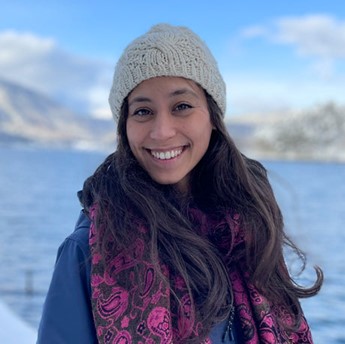 Person who spoke to us: Ms. Mariko McTier

After graduating from the University of London, she worked for the London bureau of the Chunichi Shimbun, and in 2014 she joined the International Trade Department of the British Embassy in Japan.
In 2017, she began taking on pro bono and consulting work for social enterprises as a freelancer. In 2017, she started taking pro bono and consulting jobs at social enterprises as a freelancer. In the same year, she launched Social Innovation Japan, and currently serves as its president and co-founder, overseeing its operations and sustainability-related projects.
As part of this effort, he launched mymizu, Japan's first free water supply app with the mission of reducing the use of plastic bottles, which won the Social Innovation Challenge Japan 2019 organized by the United Nations Development Programme (UNDP). He is a Council Member of the World Economic Forum's Global Future Council on Japan (theme: Circular Economy).