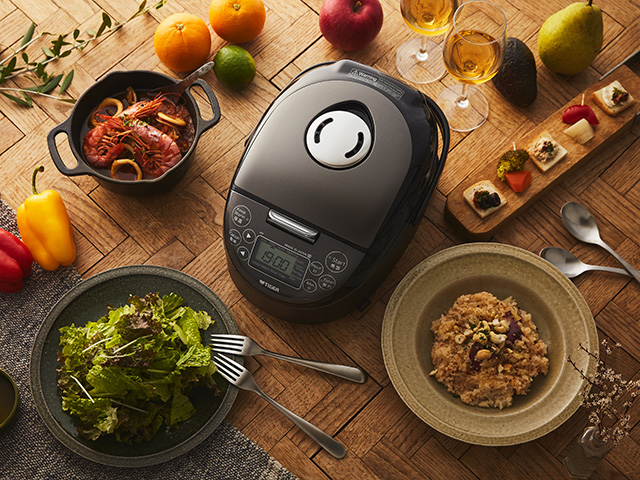 Induction Heating Rice Cooker JPF-A55S
PRODUCT CONCEPT
Rice cooker not only for cooking rice. You can cook rice, side dishes, and even sweets. A multi-functional rice cooker made in Japan that can add color to your table.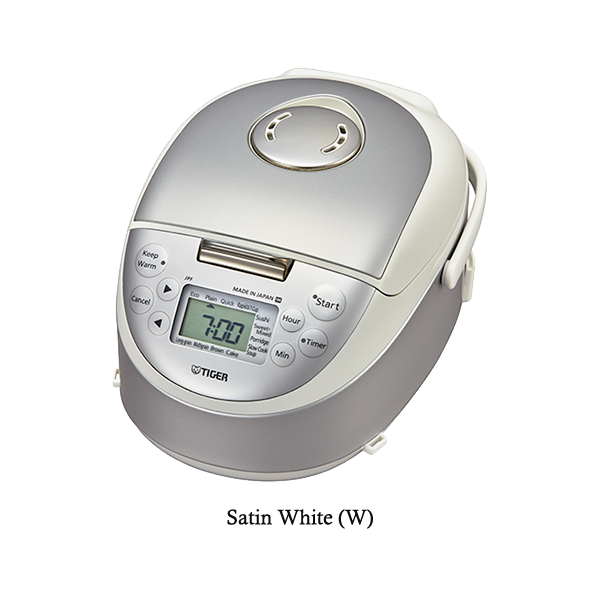 JPF-A55S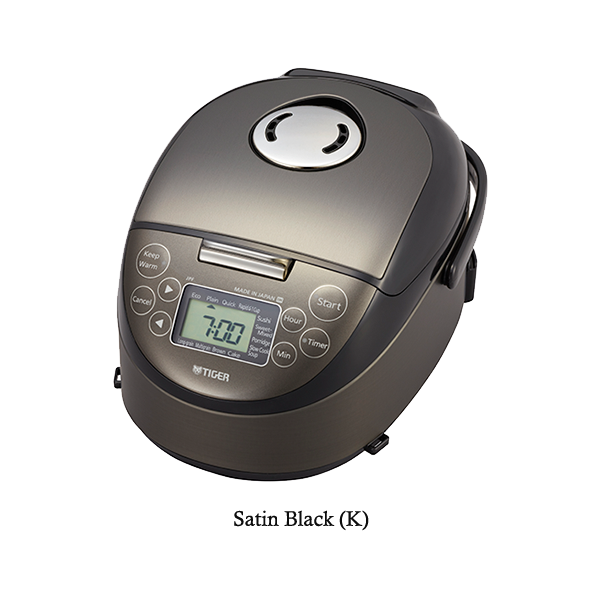 JPF-A55S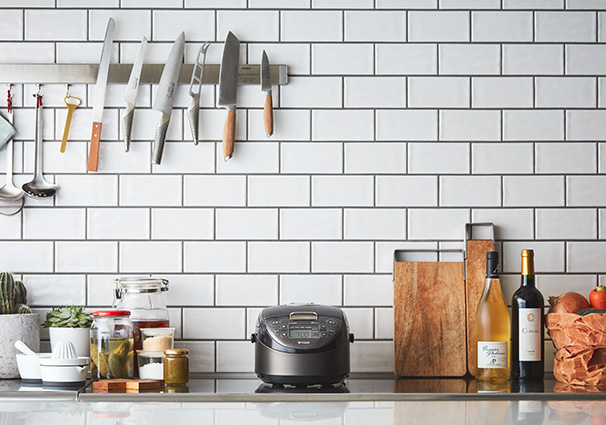 PRODUCT FEATURES
---
More compact than ever and with many more functions.
A compact-sized cooker that fits neatly in the kitchen. It can cook not only rice but other dishes too. A rice cooker packed with many functions that goes perfectly with your home.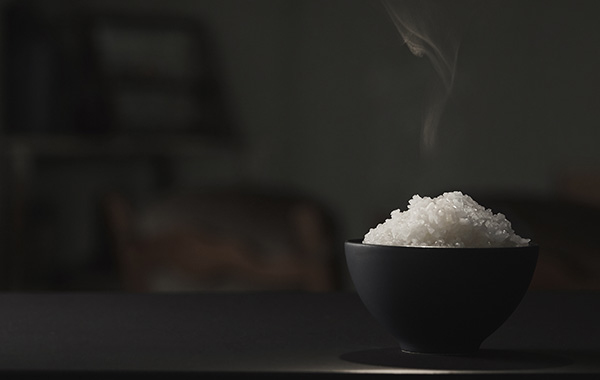 1. Enjoy freshly cooked rice any time.
---
A function that rapidly cooks a small amount of rice-0.5 of a cup in 17 minutes. You can have freshly cooked rice any time.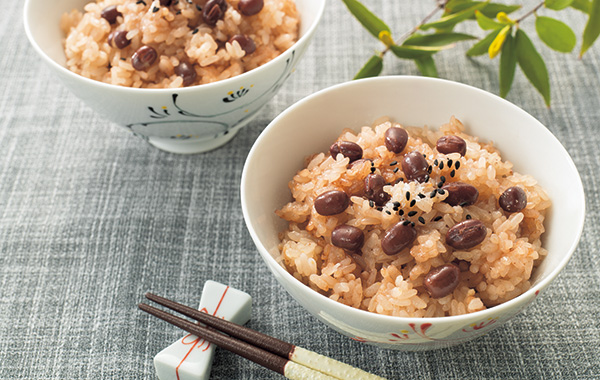 2. Perfect for people who want to cook various dishes with one item.
---
Selective cooking settings that allow you to enjoy various rice dishes. It is installed with a selective cooking program that brings out the deliciousness of each dish, such as "Multigrain," "Porridge," "Mixed/Sweet," and "Brown." You'll be able to enjoy a variety of menu options.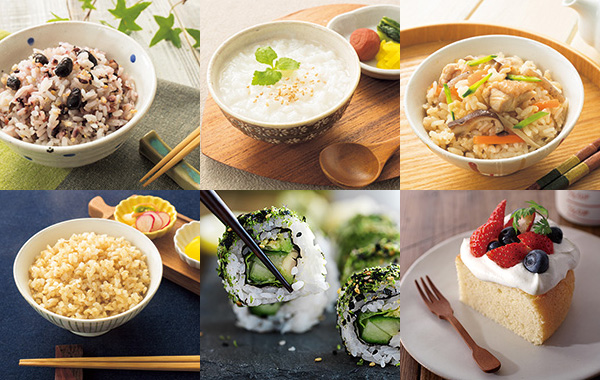 3. Extensive menu options
---
– Multigrain rice
– Porridge
– Mixed rice
– Brown rice
– Sushi rice
– Cake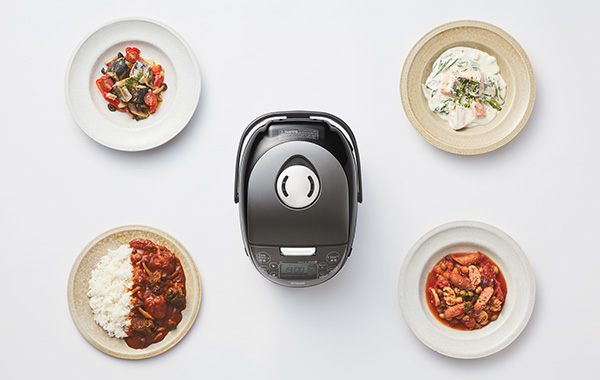 4. You can cook not only rice. You can also cook side dishes.
---
Rice is delicious but side dishes are also delicious. We have added functions that allow you to cook many side dishes.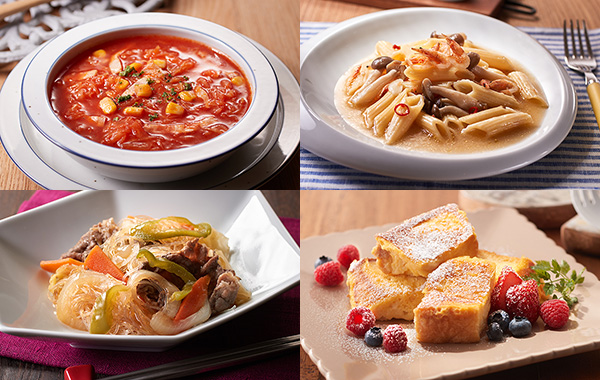 5. 15-minute time-saving recipes that can be cooked using JPF
---
Do you need time to cook delicious side dishes? Not really. By incorporating technology to heat up quickly, we made it possible to cook a time-saving dish in 15 minutes.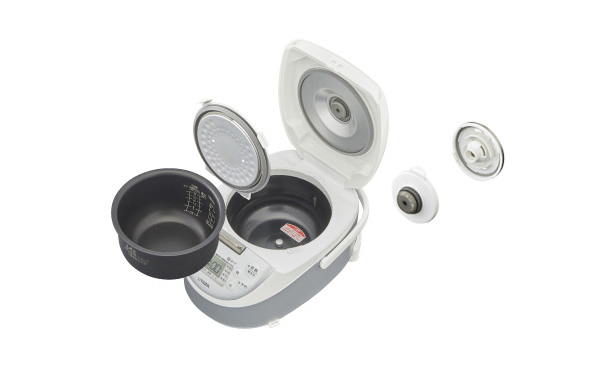 6. Easy to clean
---
Three parts to be cleaned
(1) Inner pot
(2) Inner lid
(3) Detachable steam cap (inner/outer)
7. Easy-to-clean embossed frame
---
Easy-to-clean embossed frame which makes sticky rice soup come off easily.
Product number
JPF-A55S
Color
Satin Black<K>
Satin White<W>
Rated Frequency
50-60Hz
Heating System
Induction Heating
Cooking and Warming Capacity (Plain Rice)
0.09-0.54L
0.5-3 Cups
Capacity
0.54L
Electric Rating
705W
Size W×D×H (Approximate value)
23.2×32.2×18.1(cm)
Weight (Approximate value)
3.4kg
Cord Length (Approximate value)
1.4m
Producing Country
Japan
Rated Voltage
220-230V