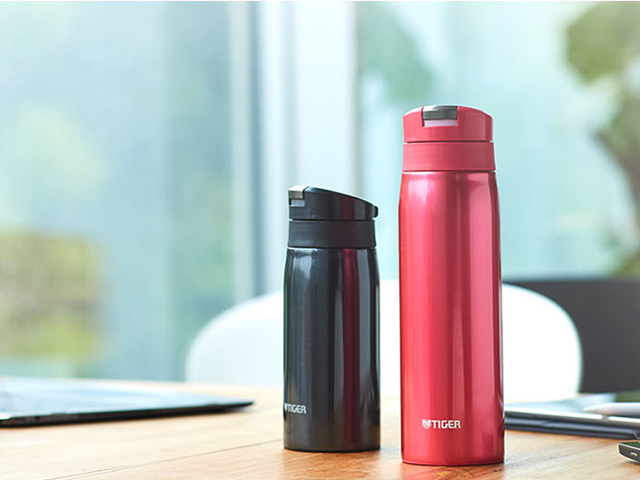 Vacuum Insulated Bottle MCX-A351/A501/A601
PRODUCT CONCEPT
An astonishing stainless steel bottle made with higher grade and great material for modern grown-ups people.
Its urban color variations will express your style while still emphasize its simplicity.
Japan's premium quality bottle with numerous advantages for your own pleasure. Enjoy Tiger bottle's extraordinary features, its one push open and automatic lock, Ultra light and Super Clean Plus. Tiger bottle for your ultimate style of drink. Own one and bring it anytime and anywhere.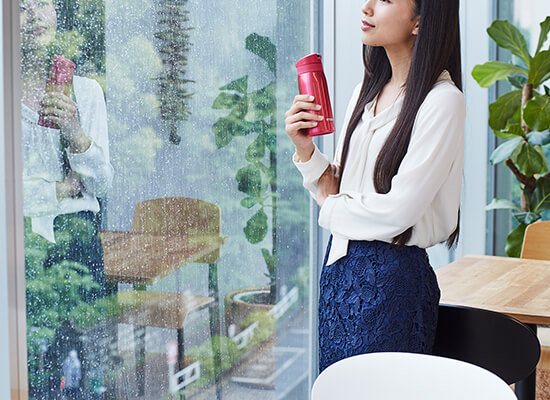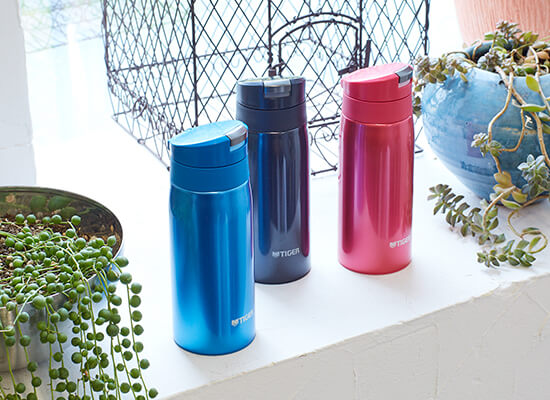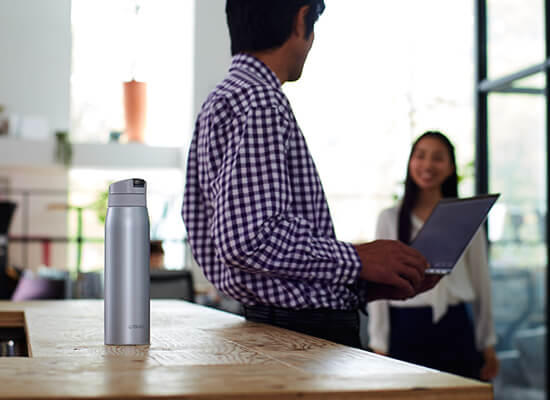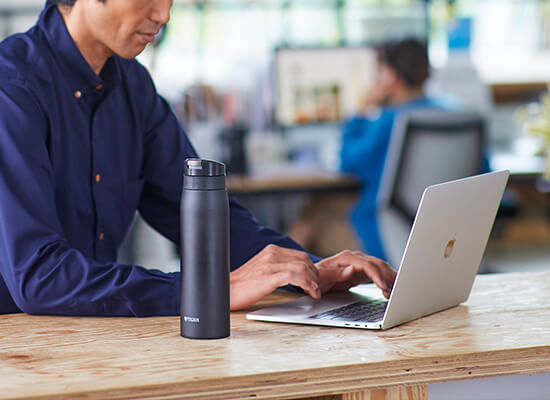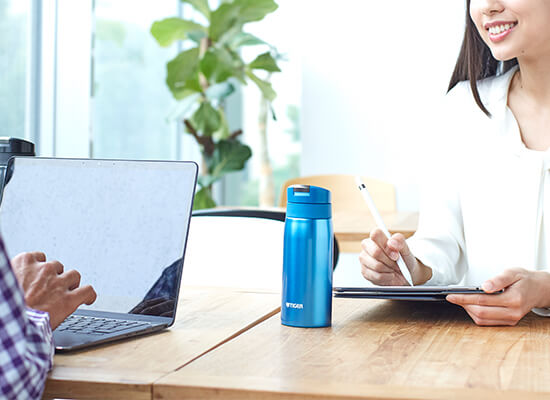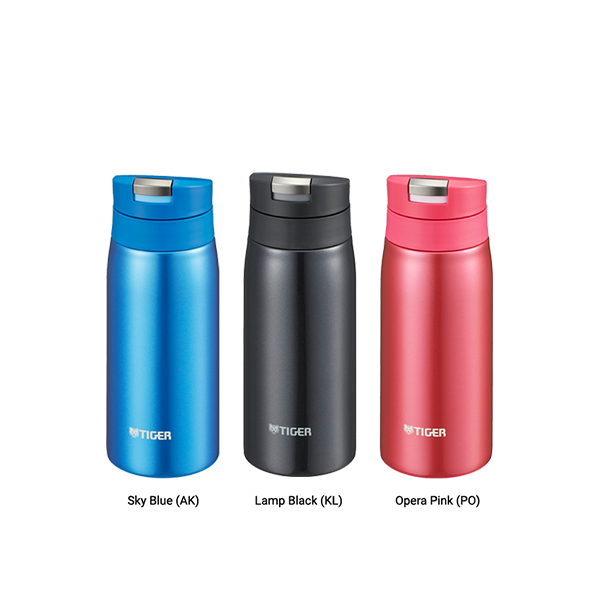 MCX-A351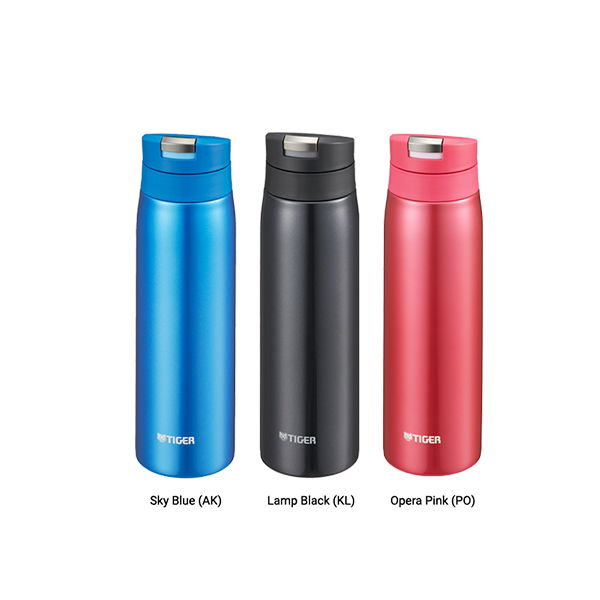 MCX-A501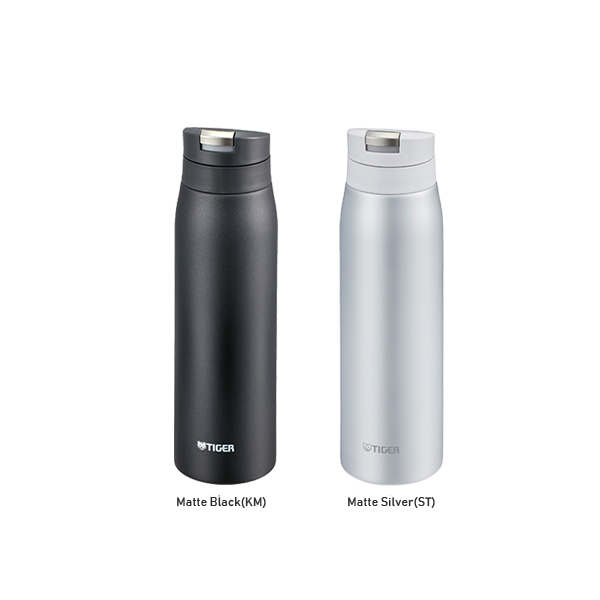 MCX-A601
PRODUCT FEATURES
– Slide push open
– Keep Hot / Cold
– Super clean plus
– Washable
– All five colors
– 3 sizes
1. Open and auto lock with slide push
---
Push the button down and push in front.
The lid is opened with one push and locked automatically when you close the lid. You do not forget to lock it so you are relieved inside the bag. Compared with conventional products, opening and closing are smoother because of the new mechanism.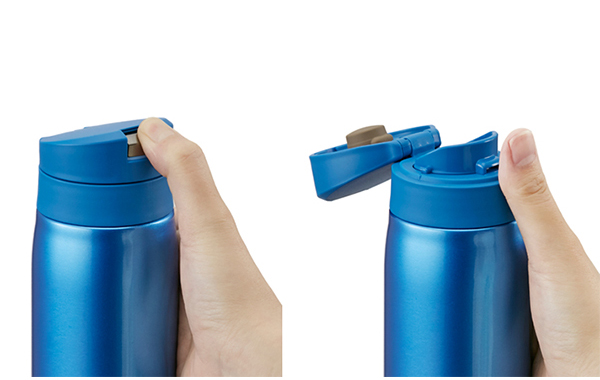 2. The bottle can be placed quietly because of its bottom
---
The bottom is made of resin and you can place the bottle gently on the desk.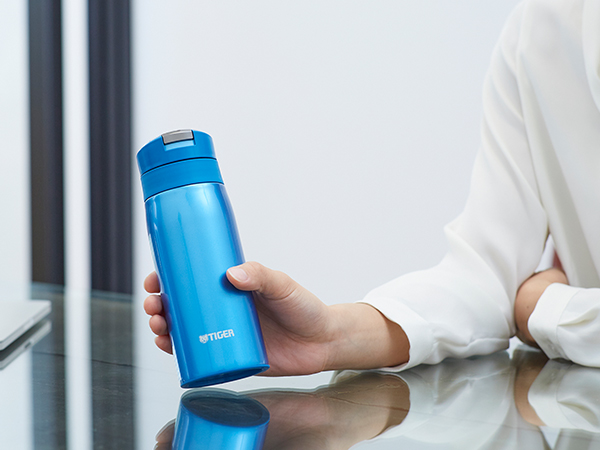 3. Light! Ultra Light Model
---
Industry's lightest stainless steel bottle with this size (As of August 8, 2018)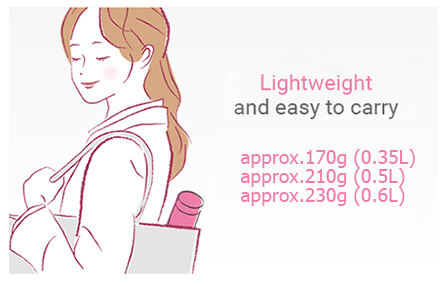 4. Temperature retention with vacuum insulation
---
Vacuum – Insulated stainless double wall realizes high heat retention and cold storage! Keep warm drinks warm, cold drinks cold, keep drinking temperatures for a long time.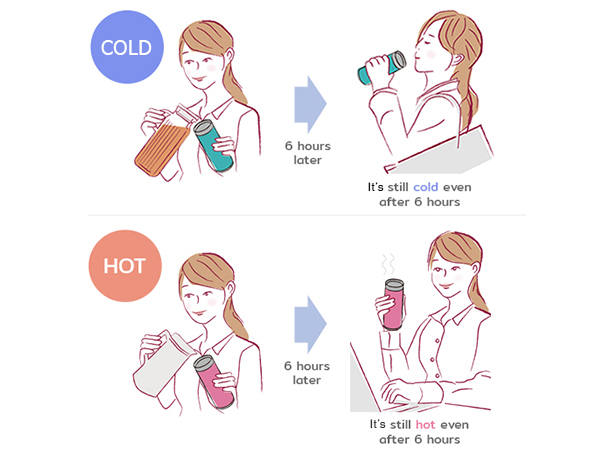 5. Slim design
---
It is not bulky for commuter bags and can be stored neatly.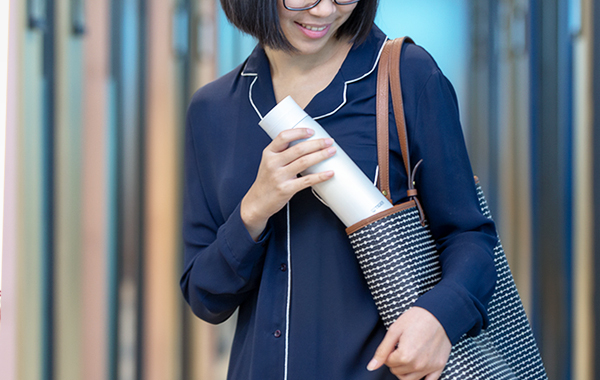 6. Easy to put ice through wide mouth
---
Ice from freezer fits comfortably, easy to clean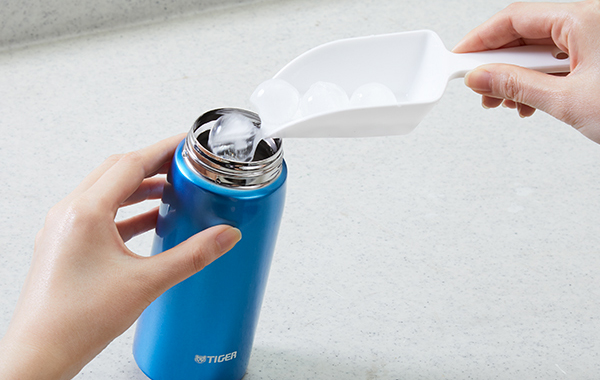 7. Even stronger against stains and odors with Super Clean Plus
---
The inside of the bottle has been given a smooth and polished interior. Tough against stains and odors.

8. High-grade SUS304 (18/8) stainless steel
---
Our stainless steel products are made of SUS304 (18/8)
having excellent corrosion resistance for long-term use.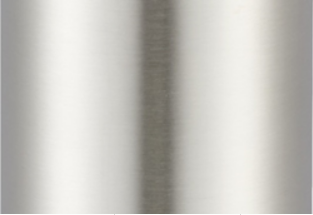 Color
Sky Blue<AK>
Lamp Black<KL>
Opera Pink<PO>
Sky Blue<AK>
Lamp Black<KL>
Opera Pink<PO>
Matte Black<KM>
Matte Silver<ST>
Capacity
0.35L
0.5L
0.6L
Heat Retention (6h)
63℃ or more
69℃ or more
72℃ or more
Heat Retention (1h)
85℃ or more
86℃ or more
87℃ or more
Cold Retention (6h)
9℃ or less
8℃ or less
8℃ or less
Size W×D×H (Approximate value)
6.6×6.6×18(cm)
6.6×6.6×23.1(cm)
6.9×6.9×24.6(cm)
Weight (Approximate value)
0.17kg
0.21kg
0.23kg
Caliber (Approximate value)
4(cm)
4(cm)
4(cm)
Producing Country
Viet Nam
Viet Nam
Viet Nam