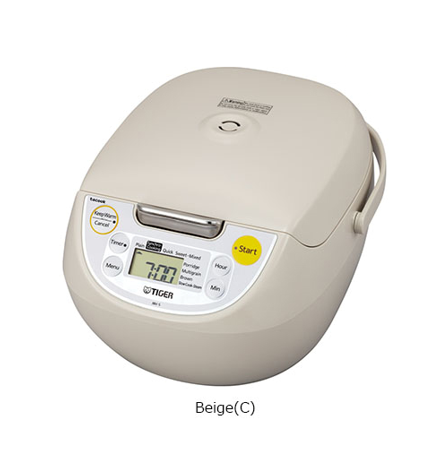 Microcomputer Controlled Rice Cooker JBV-S10S/-S18S
Black & thick inner pot for tasty rice cooking.This multi-functional rice cooker allows you to prepare two dishes simultaneously with the new "tacook" synchronized cooking function.
| | |
| --- | --- |
| Capacity | Model No. |
| 1.0L | JBV-S10S |
| 1.8L | JBV-S18S |
"tacook" synchronized cooking function
---
Allows you to prepare two dishes simultaneously
"tacook" cooking plate allows you to cook rice and a side dish at the same time, conveniently saving time. No stove or oven is needed, making it safe and energy efficient.
Good flavors of rice and dish
The cooking plate is specially designed so the flavors from the cooking plate do not affect the flavor or texture of the rice.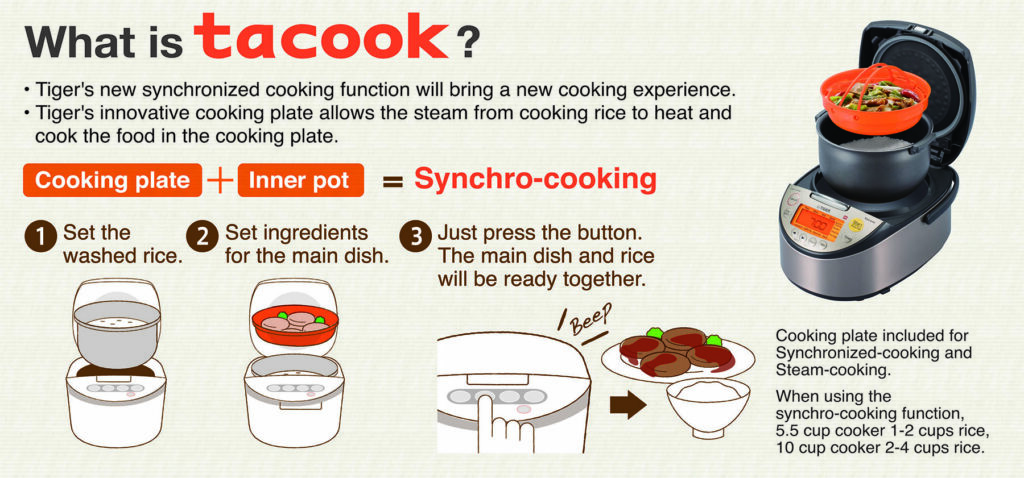 Exclusive cookbook included
---
Various 25 recipes in the cookbook.
Inner pot thickness 1.7mm
---
Easy to clean non-stick coating inner pot
Using a thick inner pot provides higher thermal conductivity for deliciously cooked rice.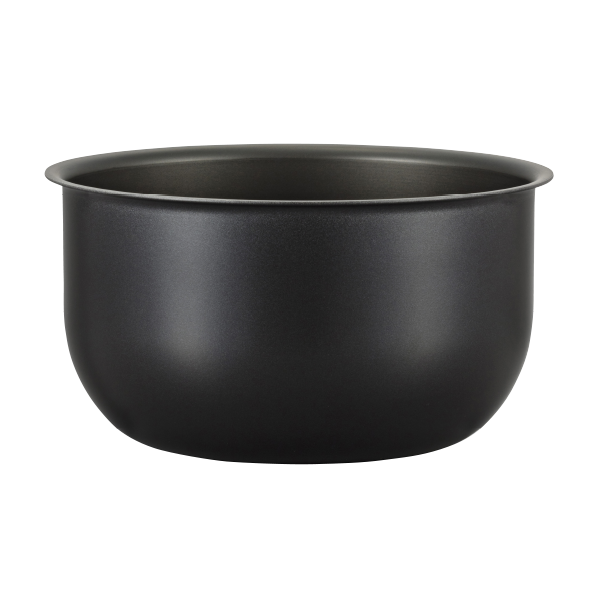 Entire heating from the upper lid, side heater and the bottom main heater
It actively monitors cooking temperatures to create the perfect rice.
4 in 1 functions
---
"Rice," "Synchro Cooking," "Steaming," and "Slow Cooking" can all be done in one machine. 4 in 1

Easy to view LCD control panel
Easy to recognize yellow "Start" button has become the universal design.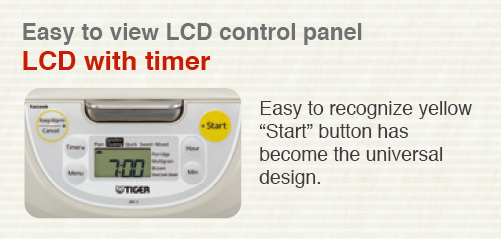 9 computerized cooking menu settings
---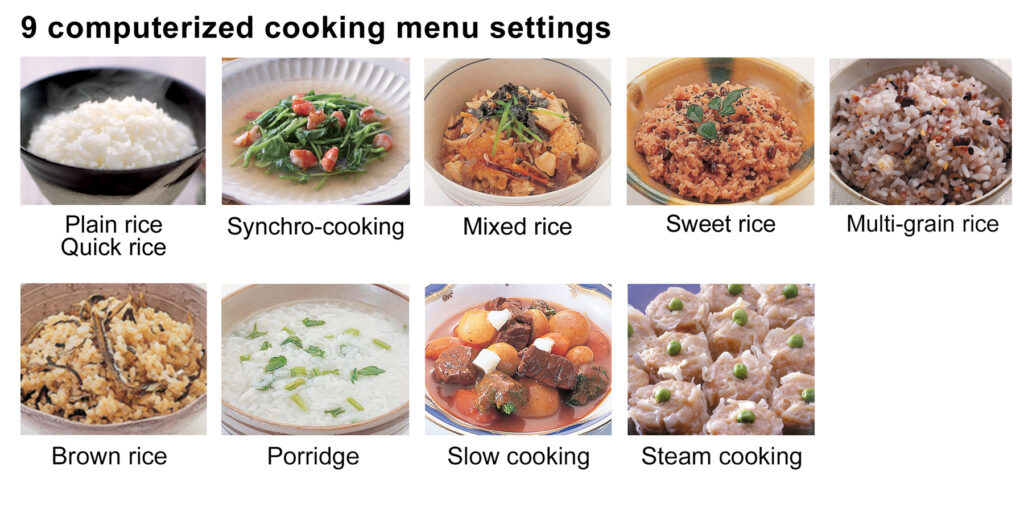 Product number
JBV-S10S
JBV-S18S
Color
Beige<C>
Beige<C>
Heating System
Micom + Heating
Micom + Heating
Cooking and Warming Capacity (Plain Rice)
0.18-1.0L
1-5.5 Cups
0.36-1.8L
2-10 Cups
Capacity
1L
1.8L
Electric Rating
616W
863W
Size W×D×H (Approximate value)
27×35.3×21.4(cm)
30.1×38.3×25.5(cm)
Weight (Approximate value)
2.9kg
3.7kg
Producing Country
Japan
Japan
Rated Voltage
220-230V
220-230V
Electric Rating
546-616W
790-863W