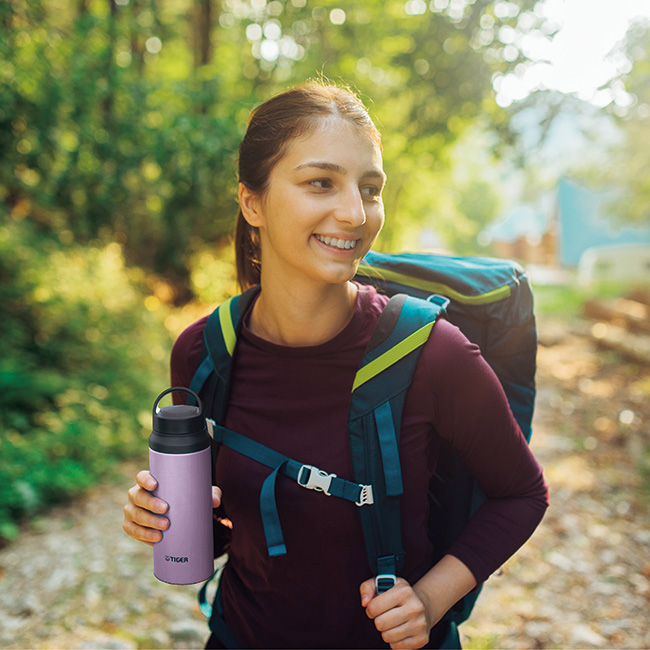 Vacuum Insulated Bottle MCZ-S040/S060/S080
PRODUCT CONCEPT
Get active in your daily life with the sustainable drinking bottle.
| Capacity | Model No. |
| --- | --- |
| 0.40L | MCZ-S040 |
| 0.60L | MCZ-S060 |
| 0.80L | MCZ-S080 |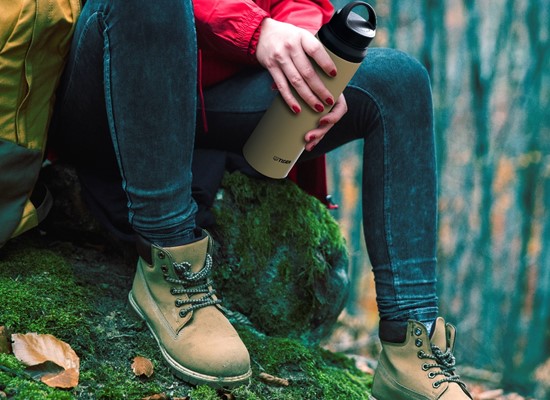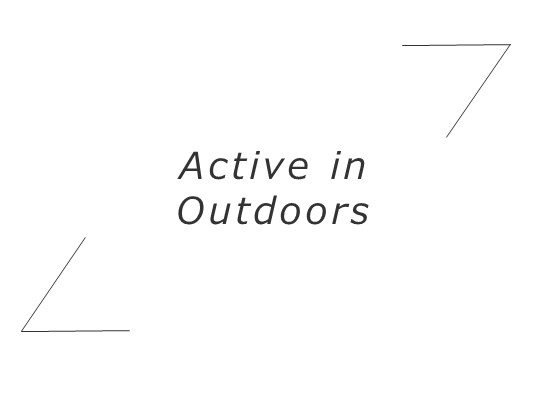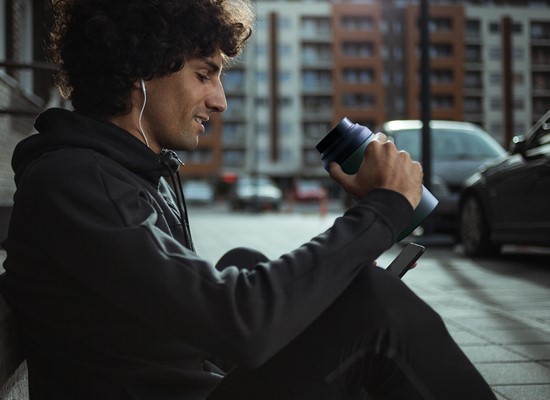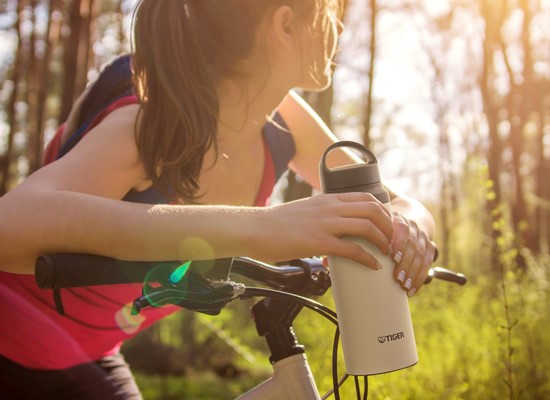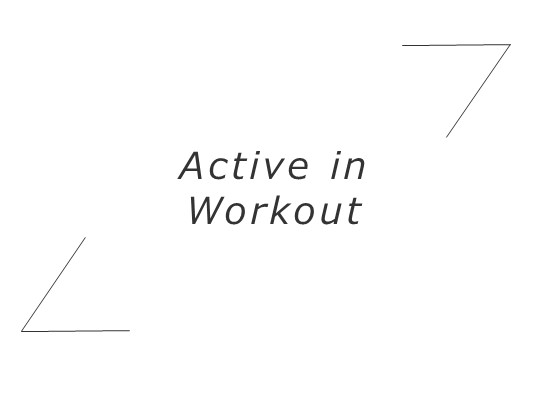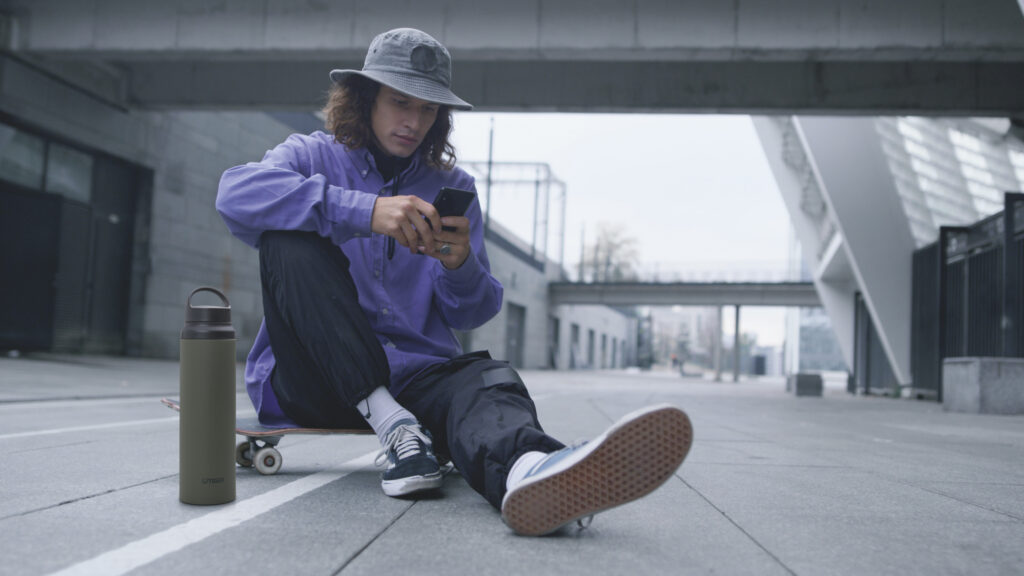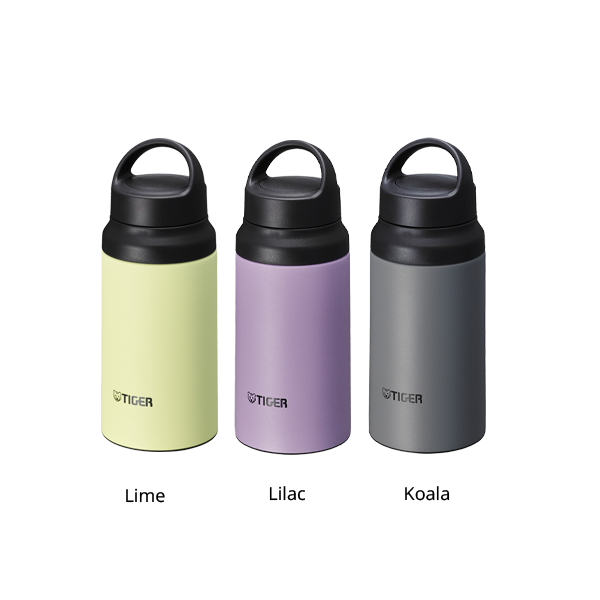 MCZ-S040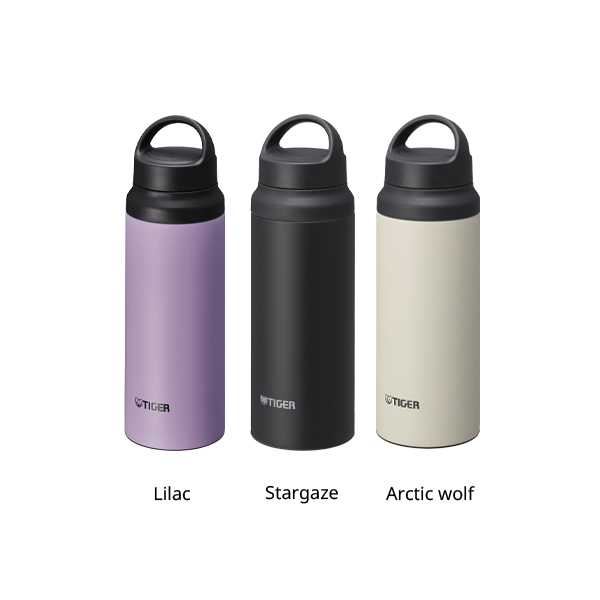 MCZ-S060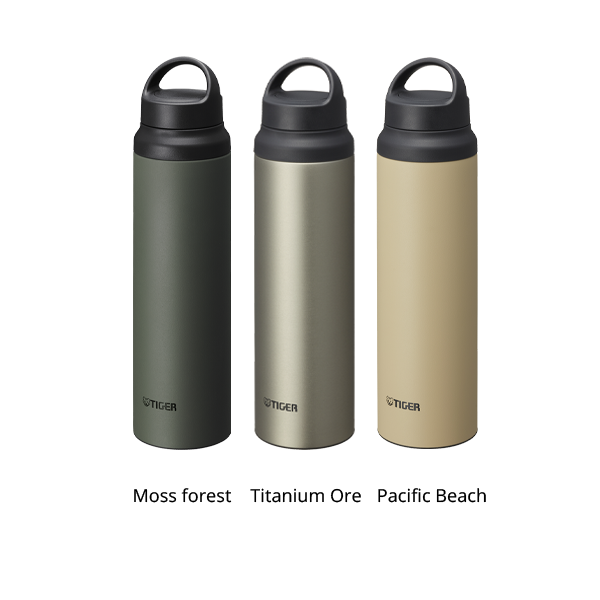 MCZ-S080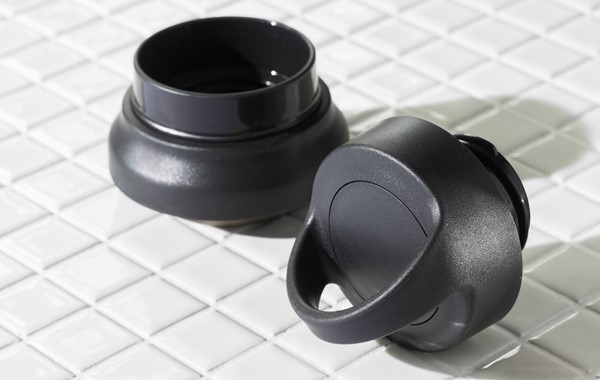 PRODUCT FEATURES
---
Tiger's vacuum insulation technology with the new antibacterial feature meets the demand in New Normal.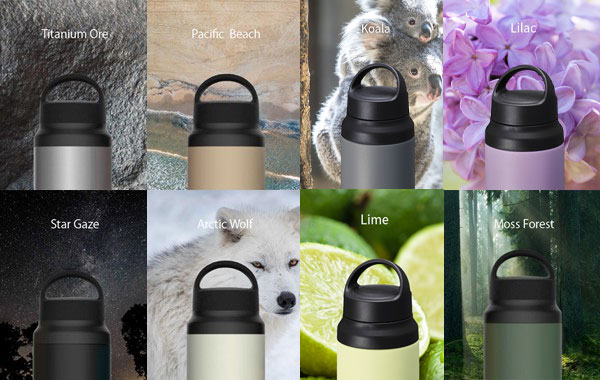 1. Color Concept
---
Inspired by nature, the bottle colors highlight the beautiful views of the earth and endangered animals.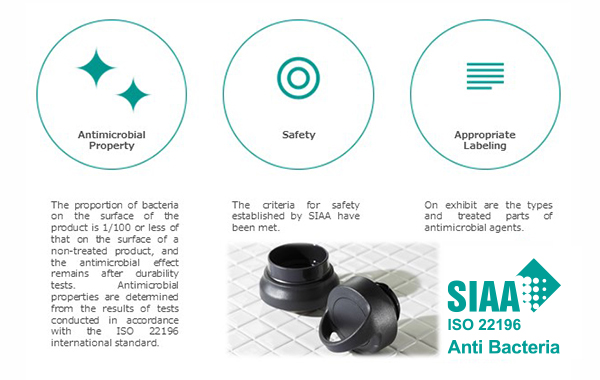 2. Antibacterial processed plastic lid parts
---
We adopted the antibacterial process in the plastic lid parts certificated by SIAA, in order to offer hygienic bottles to daily life. Products that meet the following three criteria are authorized to indicate SIAA marks, "Antimicrobial property", "Safety",and "Appropriate Labeling".
About antibacterial processed
MCZ-S uses silver-antibacterial processed polypropylene resin (the parts listed below at the subject area).
Testing method:The material meets JIS Z 2801,test for antimicrobial activity and efficacy
Subject area:Lid, spout
Processing method:Kneading into plastic
Ingredient material:Ag inorganic antibacterial agent
Testing result:Antibacterial activity value 2.0 and more

3. Ultra light
---
To make it lightweight and easy to carry, the stainless steel plate is pressed and thinned to an utmost the thickness by the spinning roller in the manufacturing process. Minimizing the material in this way contributes to ethical consumption.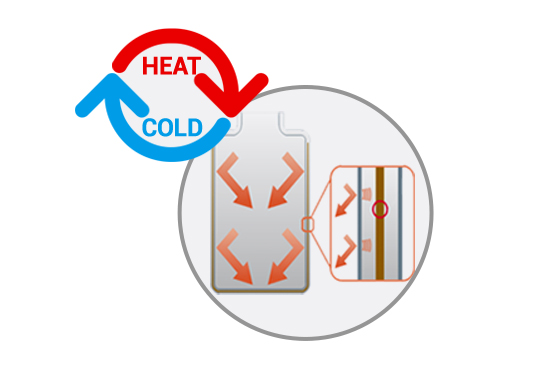 4. Vacuum insulation technology
---
Tiger's vacuum insulation technology keeps drink hotter or colder for long hours. The exterior stays cool to the touch with hot drinks and eliminates condensation.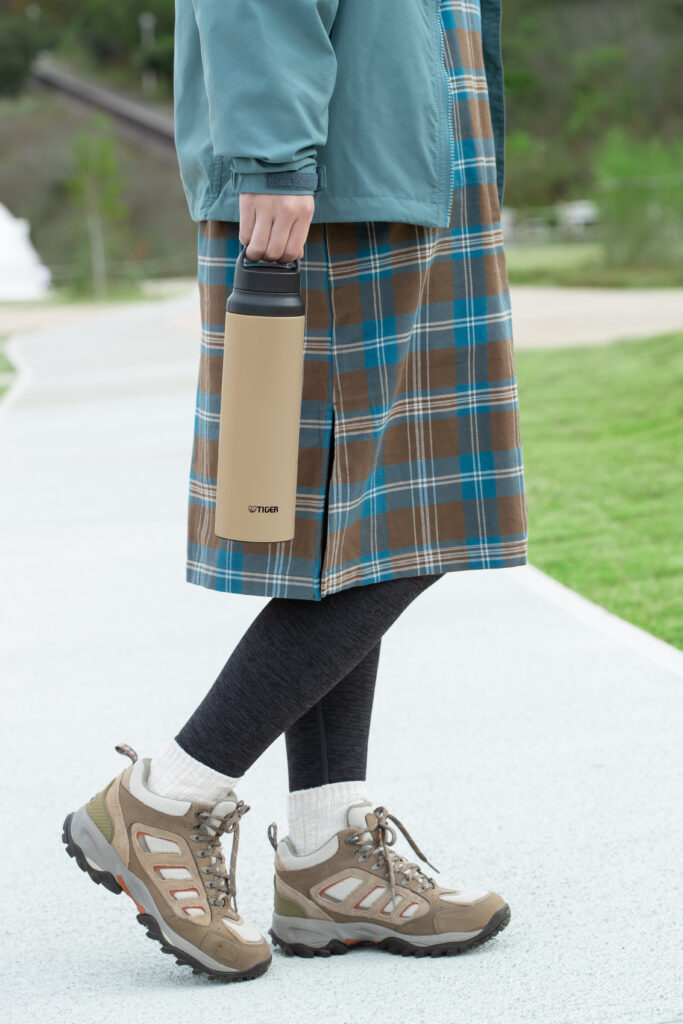 5. Slant handle
---
The slant handle fits perfectly in your fingers, and not only stable but also durable design makes easy to take your favorite drink on the go.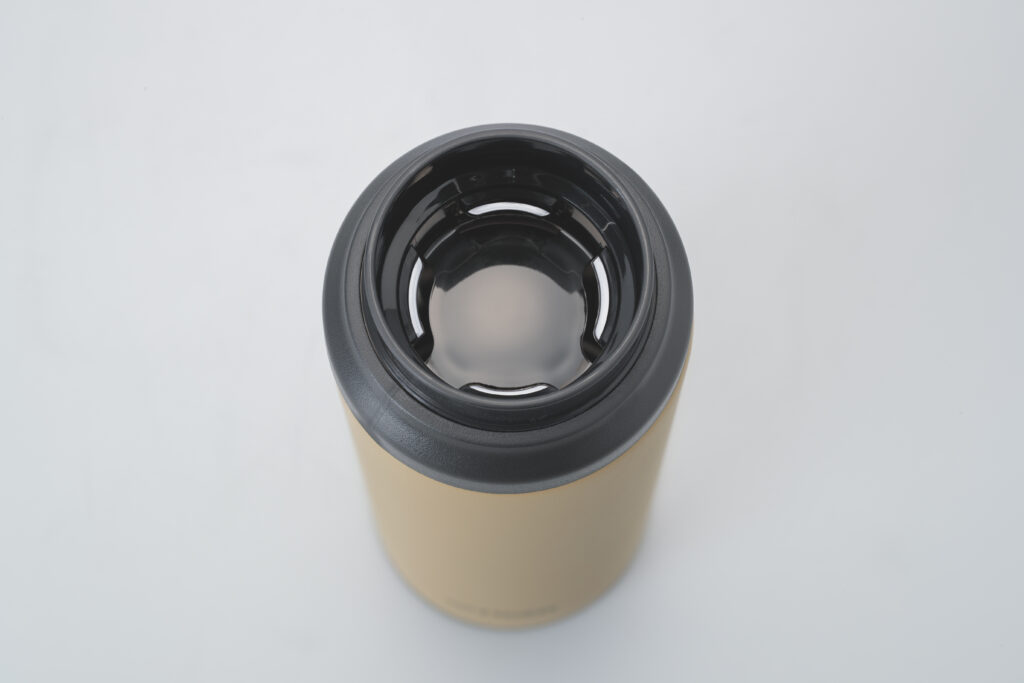 6. Wide mouth with ice strainer
---
The wide mouth with ice strainer improves usability for cleaning and drinking. The wide mouth (dia. 5.3 cm) allows you to wash interior easily. The ice strainer prevents the ice from coming out so that it lets you drink cold beverages easily.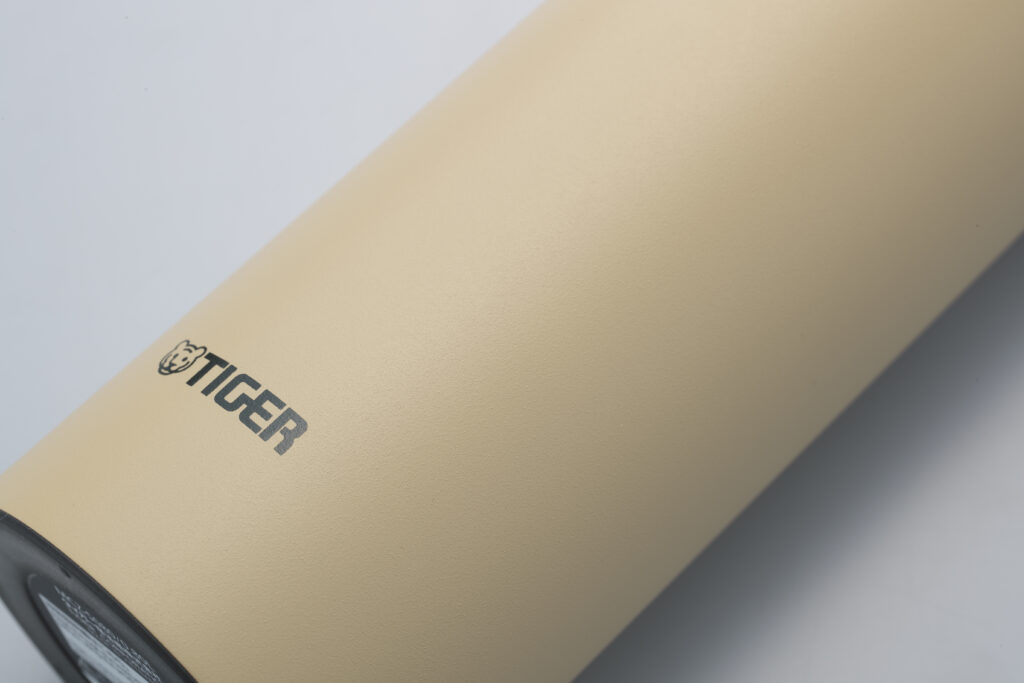 7. Powder coating
---
The non-slip finished surface with powder coating helps grip bottles easily even with wet hands.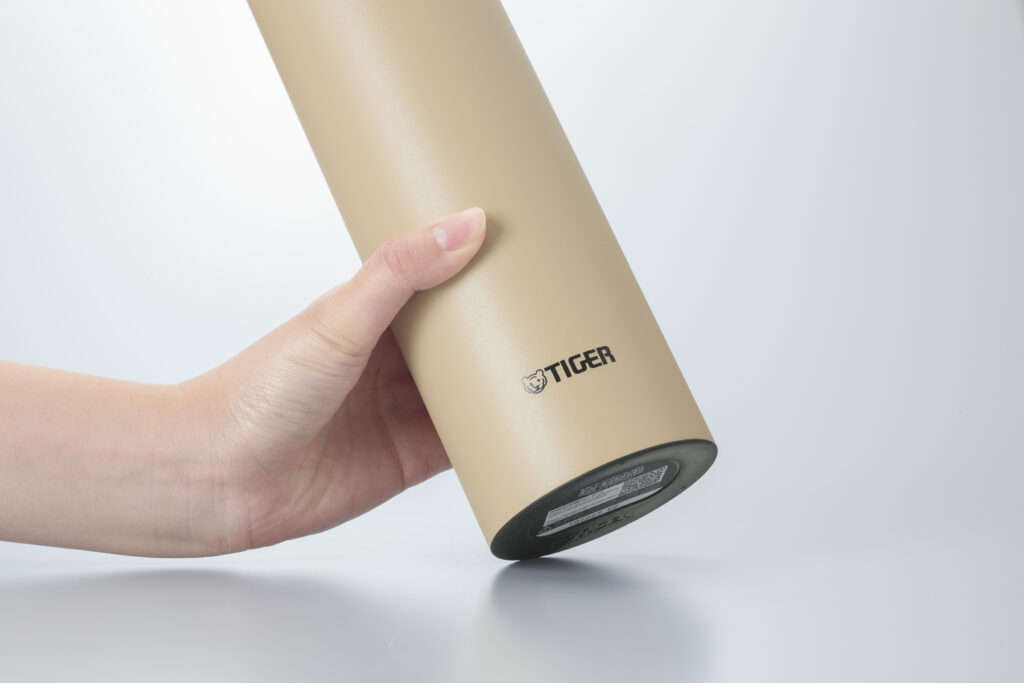 8. Elastomeric base
---
The elastomeric base is resistant to scratches and helps place the bottle quietly.
9. Super Clean Plus
---
Tiger's "Super Clean Plus" interior finish makes it tough against stains and odors. The stainless steel made with SUS304 ensures pure taste and no flavor transfer.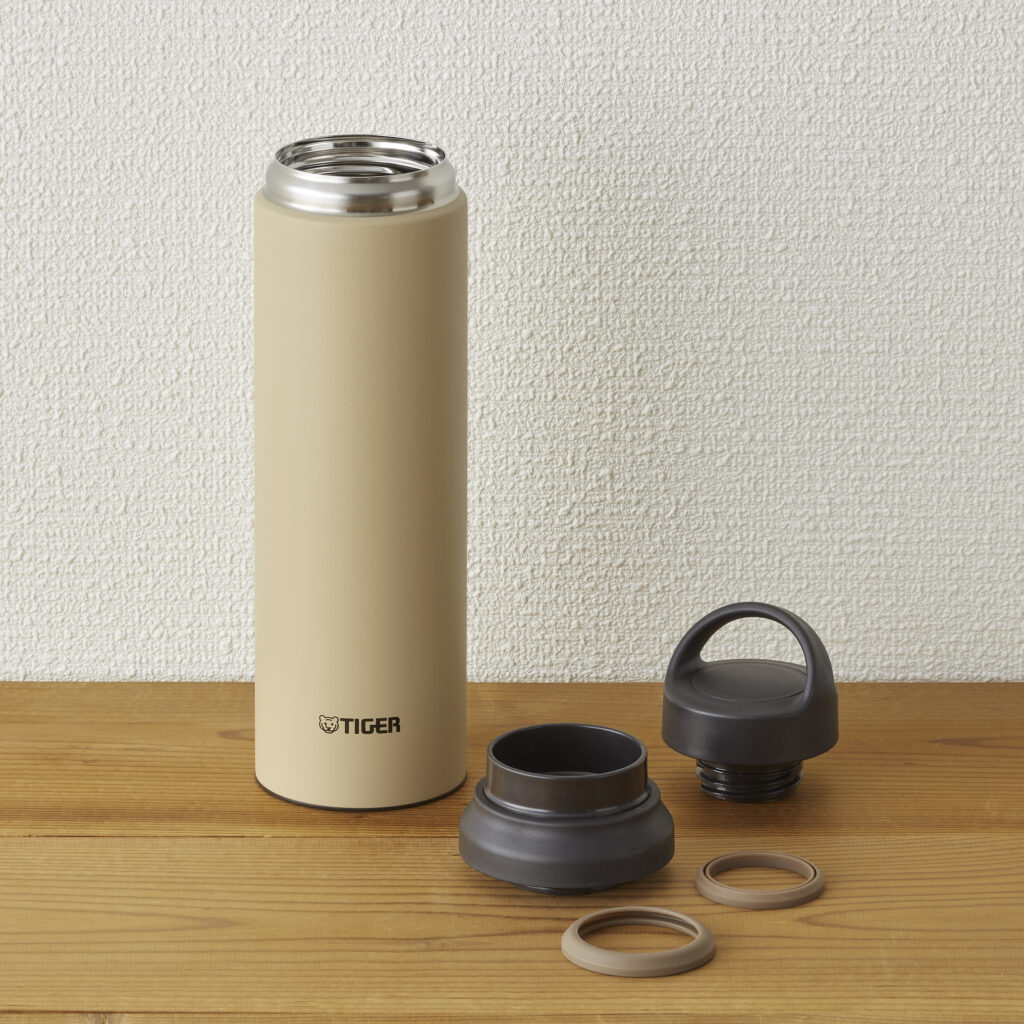 10. Detachable parts
---
Easily detachable parts including body of the bottle allow you to wash entirely.
Product number
MCZ-S040
MCZ-S060
MCZ-S080
Color
Moss Forest<GZ>
Bengal Tiger<YE>
Honu<AC>
Stargaze<KC>
Arctic Wolf<WZ>
Pacific Beach<CZ>
Uluru<TE>
Titanium Ore<XZ>
Capacity
0.4L
0.6L
0.8L
Heat Retention (6h)
61℃ or more
67℃ or more
72℃ or more
Heat Retention (1h)
84℃ or more
85℃ or more
86℃ or more
Cold Retention (6h)
10℃ or less
9℃ or less
8℃ or less
Size W×D×H (Approximate value)
7.8×7.8×19.6(cm)
7.8×7.8×24.5(cm)
7.8×7.8×29.4(cm)
Weight (Approximate value)
0.24kg
0.29kg
0.32kg
Caliber (Approximate value)
5.3(cm)
5.3(cm)
5.3(cm)
Producing Country
Viet Nam
Viet Nam
Viet Nam