The Tiger brand logo patented when the company was founded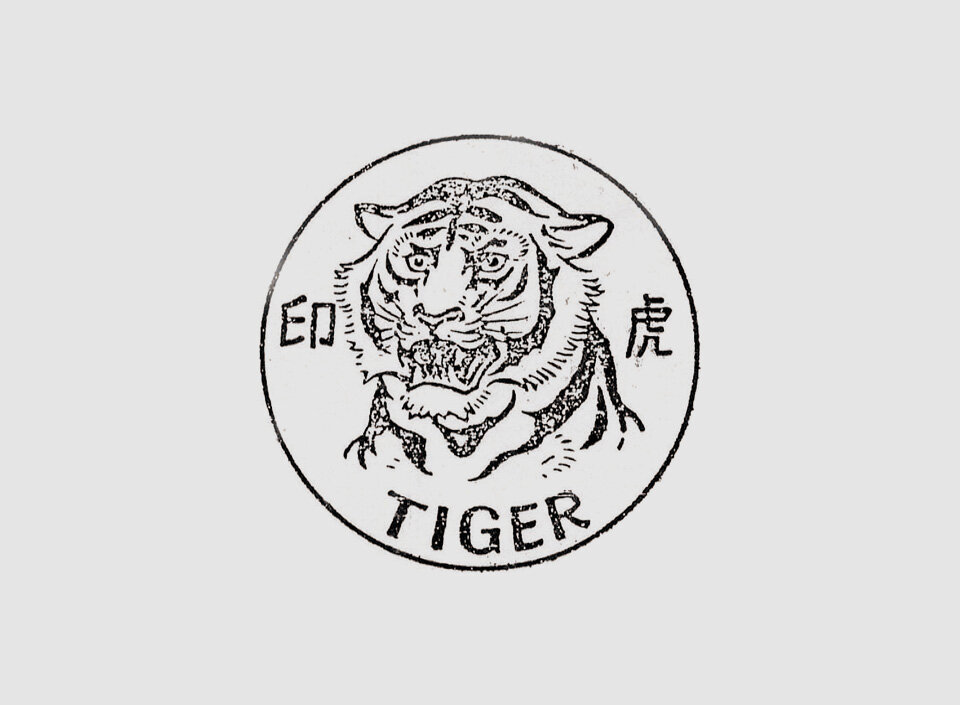 The Tiger brand logo patented when the company was founded
Takenori Kikuchi, the first president and founder of the company, first encountered vacuum bottles when he went to Osaka in 1910 to work as an apprentice, and came across very popular vacuum bottles called Thermos bottles imported by Itoki Shoten. During the winters of his apprenticeship in which he ate rice in cold tea, Takenori always wished he could drink hot water (tea) all the time- so when he saw the vacuum bottles, he was drawn to them by their potential as a product. And then on February 3, 1923, having gained experience working at a vacuum bottle manufacturer called "Eagle Vacuum Bottles," Takenori founded the company "Torajirushi (Tiger) Vacuum Bottle Company" - the precursor to Tiger Corporation. The company began manufacturing and selling Tiger brand vacuum bottles in Japan.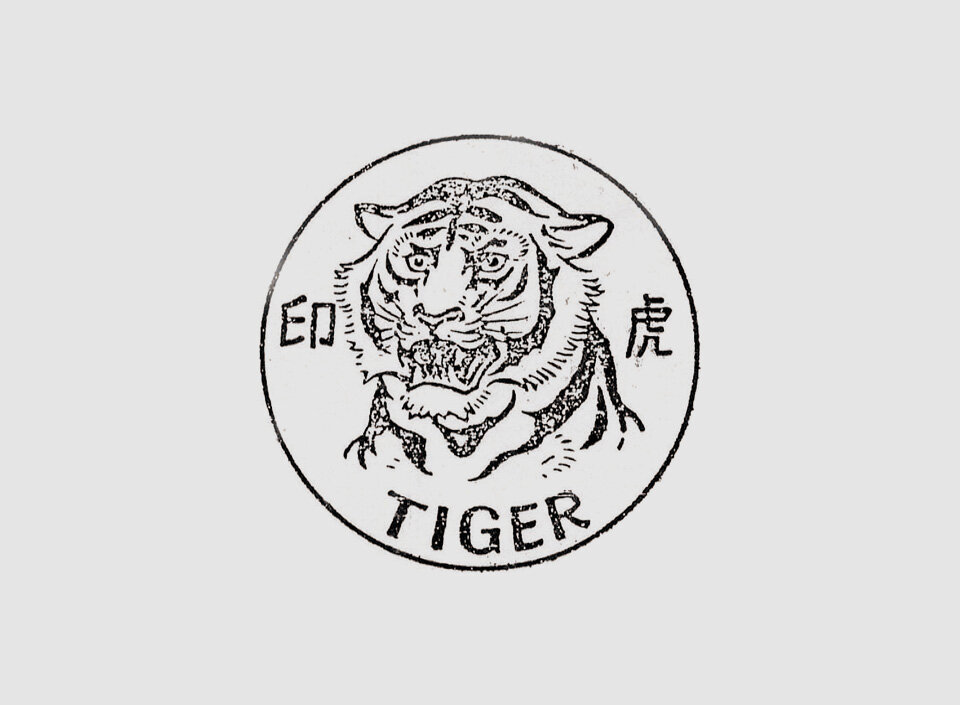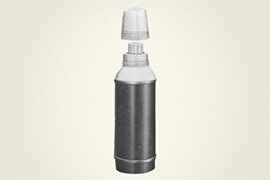 The first vacuum bottle imported by Itoki Shoten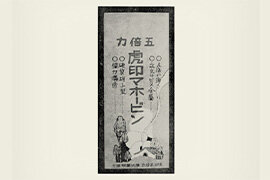 Advertising leaflet
Launch of Oval-Shaped Vacuum Bottle
Aiming to Create a Resilient Vacuum Bottle
LEARN MORE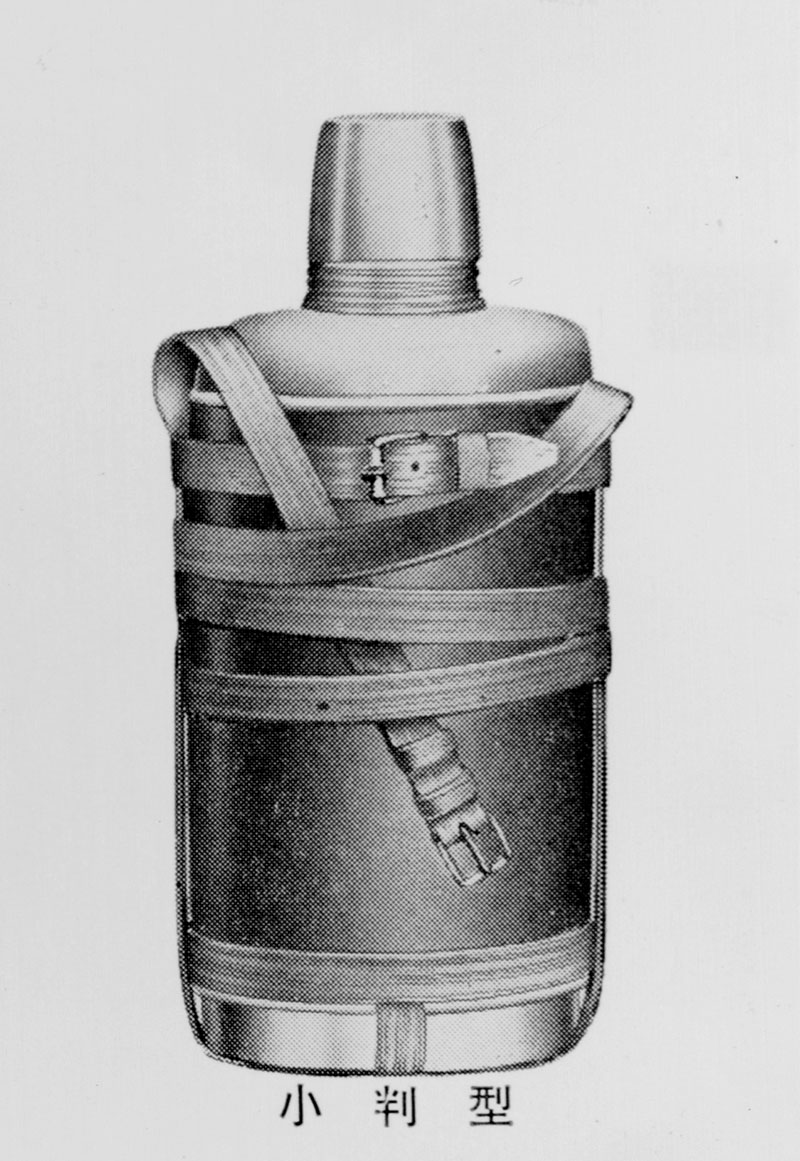 Launch of Oval-Shaped Vacuum Bottle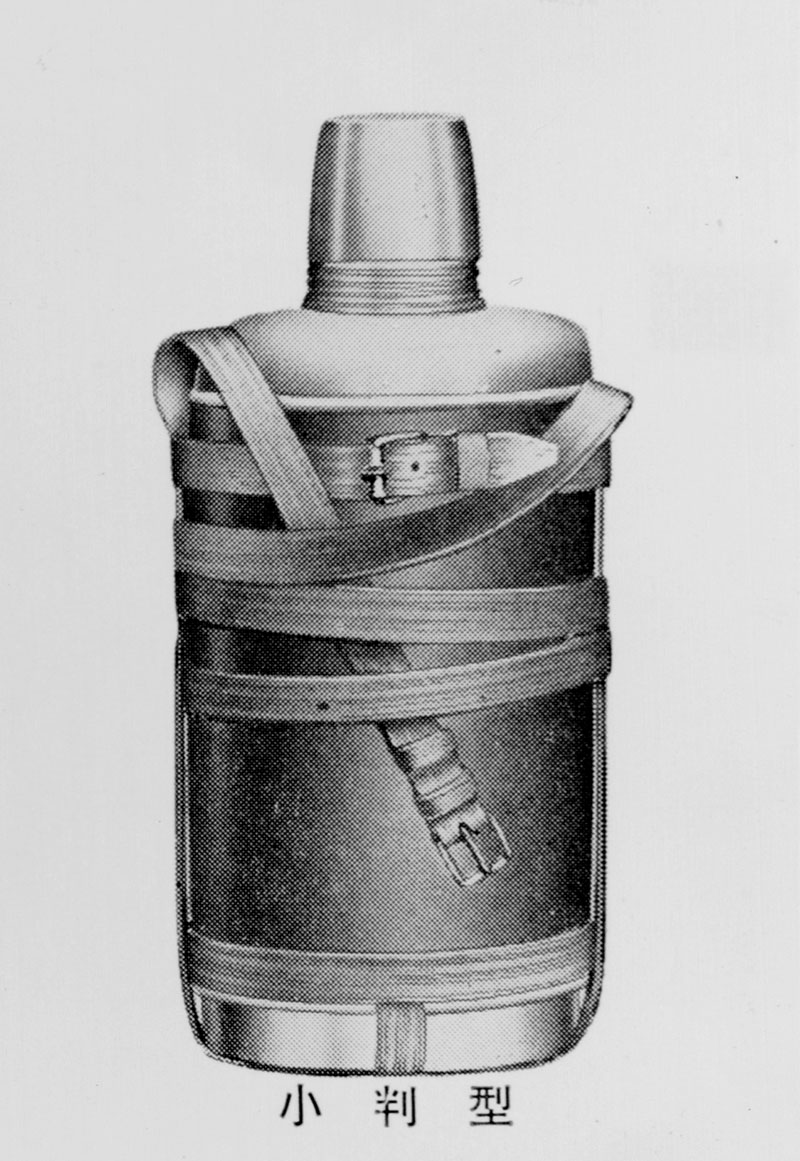 Aiming to Create a Resilient Vacuum Bottle
Tiger's founder, Takenori Kikuchi, initially spent three years training at Yamatomi Shoten, a company that manufactured and exported vacuum bottles. He then spent four and a half years as a contractor for the company, assembling and selling medium-sized bottles and cases they provided. Finally, on February 3, 1923, he established Torajirushi (Tiger) Vacuum Bottle Company. Aged 27 at the time, Takenori had his mother and sister travel from his hometown to help and added a young live-in employee, thus beginning production and sales with just four staff.

Vacuum bottles at the time had a reputation for being expensive and easy to break. About 90% of the bottles produced in Japan were exported to China, Southeast Asia, and other foreign countries instead of being sold locally. Takenori recognized the latent potential in the Japanese market. However, even before becoming an independent manufacturer, he knew the demand for these bottles would eventually disappear unless their quality improved.

He believed that "as a creator of products, we must produce objects that are appreciated and loved by our customers." A vacuum bottle that breaks easily would not become a well-loved product, even if it makes customers happy when they first buy it.

Takenori, therefore, took on the long-neglected challenge of developing a new product that would overcome the fragility of vacuum bottles.
Combining Quality Materials and Unique Construction
Although there was a growing number of inner bottle manufacturers at the time, Takenori partnered with Yuge Glass and Higaki Glass, known for their shatter-resistant products. He also developed a unique structure that protected the inner bottle from shocks by cushioning it with cardboard between the case and the inner bottle.

To differentiate the product from the round bottles of the time, he made it oval-shaped. The metal outside casing was procured from Yamanaka Kinzoku and Yoshitani Kinzoku, which boasted the highest quality metals at the time. Although tin plating was a commonly-used material, it was also prone to corrosion. Therefore, Takenori used brass for the shoulders and bottom and zinc plating for the body to prevent this.

Takenori's strong beliefs about his products, along with his dedication as a developer who could envision his customers' actual lives, all led to him making these improvements to durability.

As a finishing touch, he wrapped the exterior in black imitation leather and fitted it with a black strap. The Oval-Shaped Vacuum Bottle was launched in 1923, the same year our company was founded. The bottle's black design was fresh and stood out compared to the typical brown-colored bottles of the time.
Expanding Sales Channels Using a Cart and the Catchphrase "Five Times Stronger"
At the time, Tiger did not have the budget to advertise its products in newspapers or by using flyers. So instead, Takenori created his own paper advertisements he handed out from a rear-drawn cart, with the phrase "Tiger Vacuum Bottles are Five Times Stronger" in the center and "Five Times Stronger," "Never Rusts," "Made of Hardened Glass," and "Resilient Design" on both sides. The price tags also had illustrations depicting a tiger in the company's style at the time and everyday scenes featuring the bottles, along with text saying, "ice-cold water in summer, hot water in winter." He also had the groundbreaking idea of providing a guarantee: If the inner bottles broke, he would replace it for one-third of the purchase price.

During this time, Takenori would wake at 6:00 a.m. and start assembling the products alone. He would start visiting customers from 8:00 a.m., transporting the products on his cart. He would also travel as far as Kobe and Kyoto, returning with his empty cart and taking new orders along the way. After returning home and eating dinner, Takenori would continue working alone until midnight.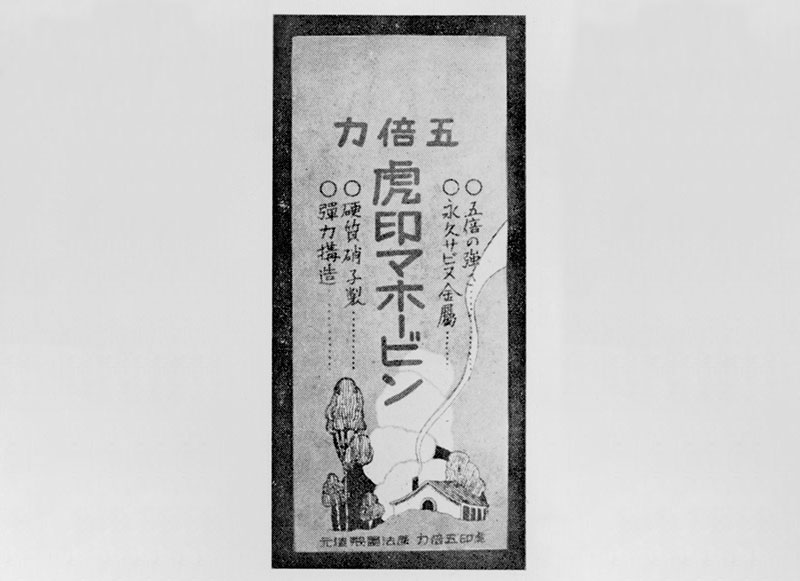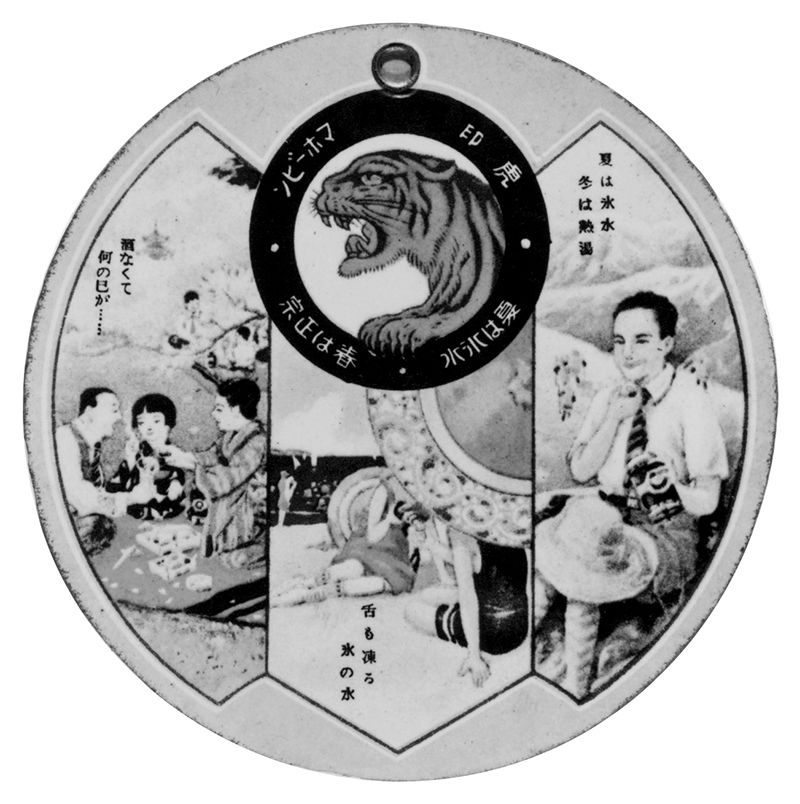 Great Success in Kansai but a Great Struggle in Tokyo
The retail value of the three-cup capacity (540 cc) Oval-Shaped Vacuum Bottle was ¥1.20 to ¥1.30, a high price compared to other companies' products for export, which were being sold at around ¥0.8.

Nevertheless, the product's design, quality, and after-sales service attracted attention, and the Oval-Shaped Bottle saw rapid sales. Just six months after its launch, Tiger had captured 70% of the market between Osaka, Kyoto, and Kobe.

In June 1923, Takenori moved to Tokyo. He was confident that he had made a good product and that if people knew about it, it would sell. However, he was continually turned away due to the more conservative temperament of local shopkeepers, who were reluctant to change suppliers. After being turned down by 50 stores in his first week, one store, called Toyama Shoten, finally agreed to take 100 bottles.
An Unexpected Opportunity Leads to a Wave of Orders in the Tokyo Market
Takenori had gradually increased his clients in Tokyo thanks to new connections he made through Toyama Shoten. But, on September 1, 1923, a massive magnitude 7.9 earthquake, known as the Great Kanto Earthquake, hit the region. The earthquake cut off communications, transportation, gas, water, and electric systems. It was Japan's worst natural disaster, with 105,000 people killed or missing.

However, this tragedy created an unexpected opportunity for our company. Toyama Shoten had introduced Takenori to a company selling vacuum bottles called Oshima Shoten. The company had vacuum bottles from many manufacturers in its warehouse, but only Tiger's Oval-Shaped bottles—of which there were 100 in stock—made it through the earthquake unbroken.

This news quickly spread throughout the industry, and orders poured in from hardware wholesalers and medical equipment stores all over Tokyo. At a time when word of mouth was a major source of publicity, this produced a rapid increase in market share.

Three years later, Tiger dominated 85% of the Tokyo market and soon began expanding into Kyushu. Takenori's hopes for the Tokyo market had blossomed into a great success for Tiger, thanks to his persistence.
Tiger Brand Vacuum Bottles Survive the Great Kanto Earthquake Unscathed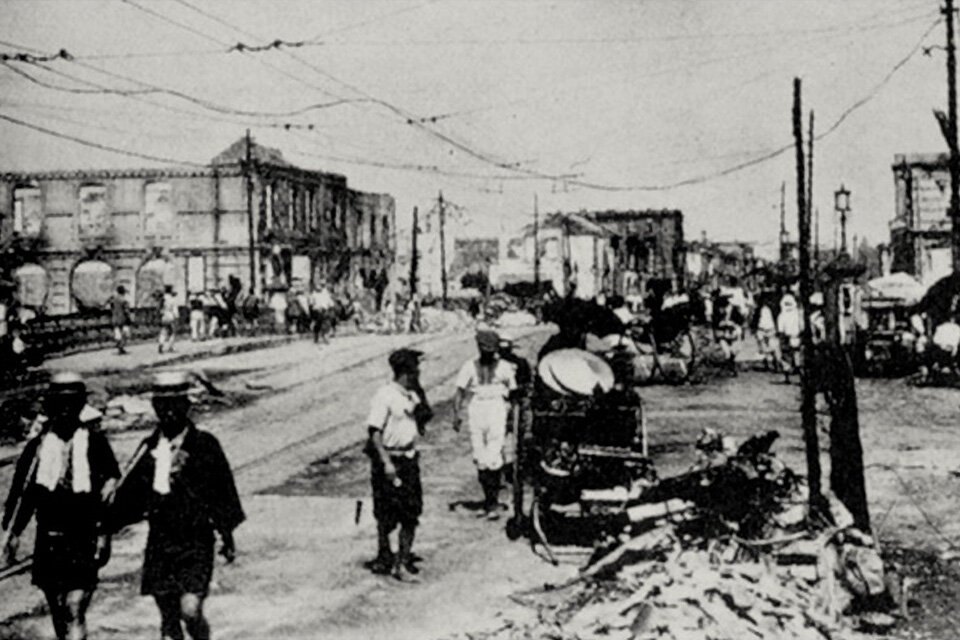 Tiger Brand Vacuum Bottles Survive the Great Kanto Earthquake Unscathed
At 11:58:44 a.m. on September 1, 1923, a massive earthquake of magnitude 7.9 struck the Kanto region. The Great Kanto Earthquake entered the record books as the largest earthquake disaster in history. This was not long after Takenori Kikuchi started doing business in Tokyo. However, it was in fact the Great Kanto Earthquake that strengthen Tiger's vacuum bottle's reputation. While the majority of vacuum bottles sold by other brands were destroyed, all 100 bottles from Tiger survived, unscathed. The fact that not a single vacuum bottle was destroyed soon became known throughout the industry, and orders flooded in from all over Tokyo. Three years later, Tiger vacuum bottles would own 85% of the market share.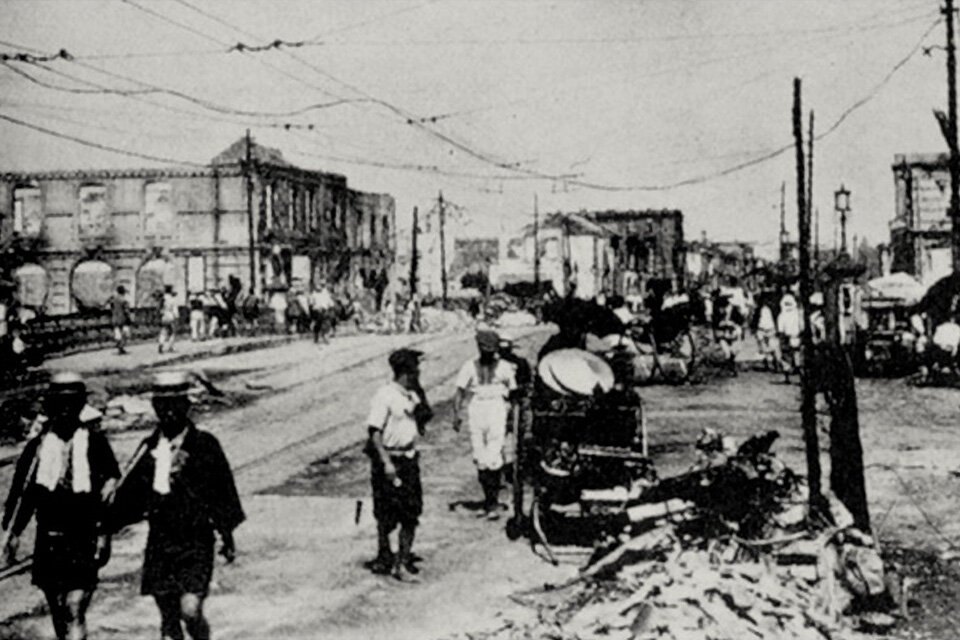 Overseas Expansion: Exporting to Taiwan and Manchuria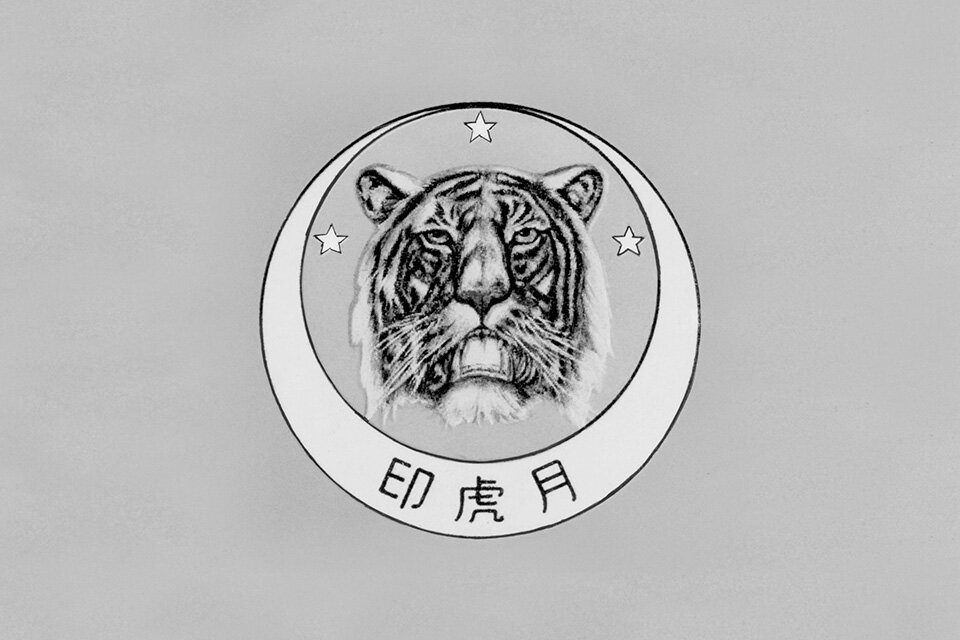 Overseas Expansion: Exporting to Taiwan and Manchuria
In 1930, Takenori Kikuchi was incapacitated by illness. It was against this backdrop that he heard about the serious depression in Japan. Realizing that there was no longer any prospects for domestic sales, he decided to embark on exports to Taiwan and Manchuria. The approach he took to opening up new sales channels was extremely successful, and led to the Tiger brand becoming very well known. By 1932, sales in the Japanese mainland and sales in its overseas territories were almost exactly the same.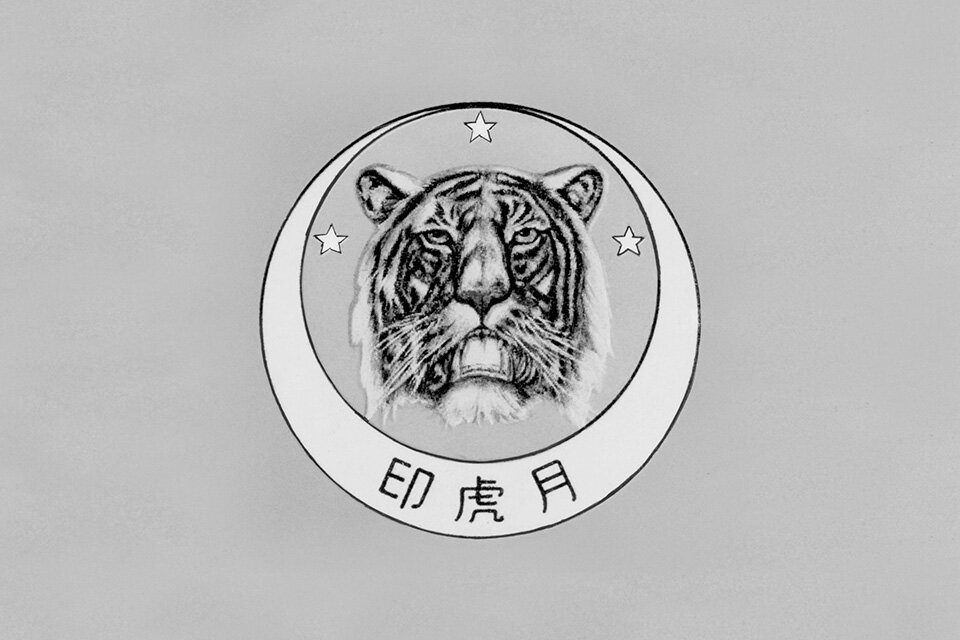 An Large Variety of Vacuum Bottles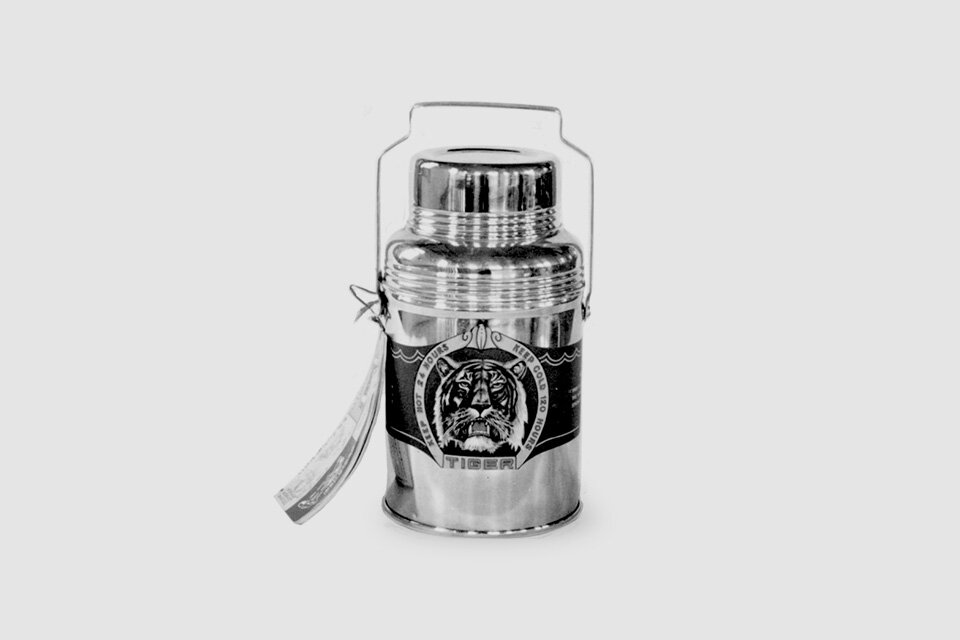 An Large Variety of Vacuum Bottles
The "Five-fold Power Vacuum Bottle" was launched in the early days of the company and went on to become a popular product further down the road, but at the time of its initial release it was still only useful for hiking or traveling, and domestic demand was low. However, the company continued to develop new products. These included a baby bottle with a teat over the opening (thermal baby bottle), and a vacuum bottle for sake that kept the sake inside warm. Many other amazing products went on to be developed, such as a container for ice cream, and a vacuum bottle for ayu fishing to refrigerate and transport freshly caught fish.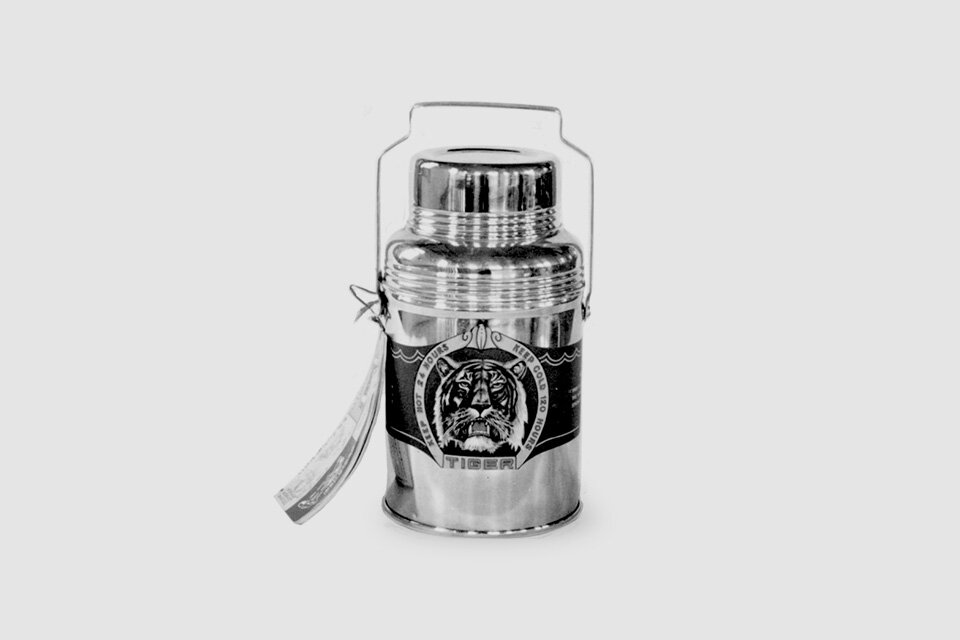 Launch of Bakelite Tabletop Pot
Resuming Sales of Vacuum Bottles Despite Difficult Times
LEARN MORE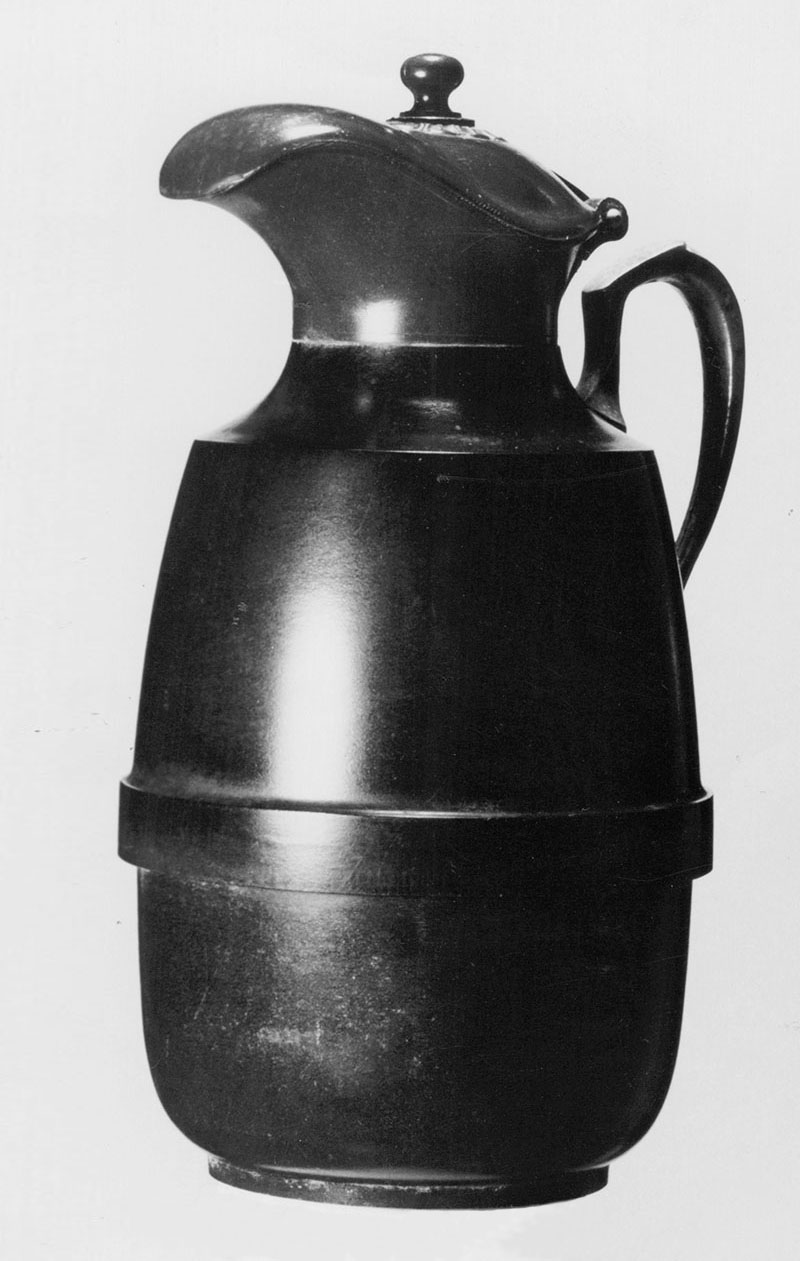 Launch of Bakelite Tabletop Pot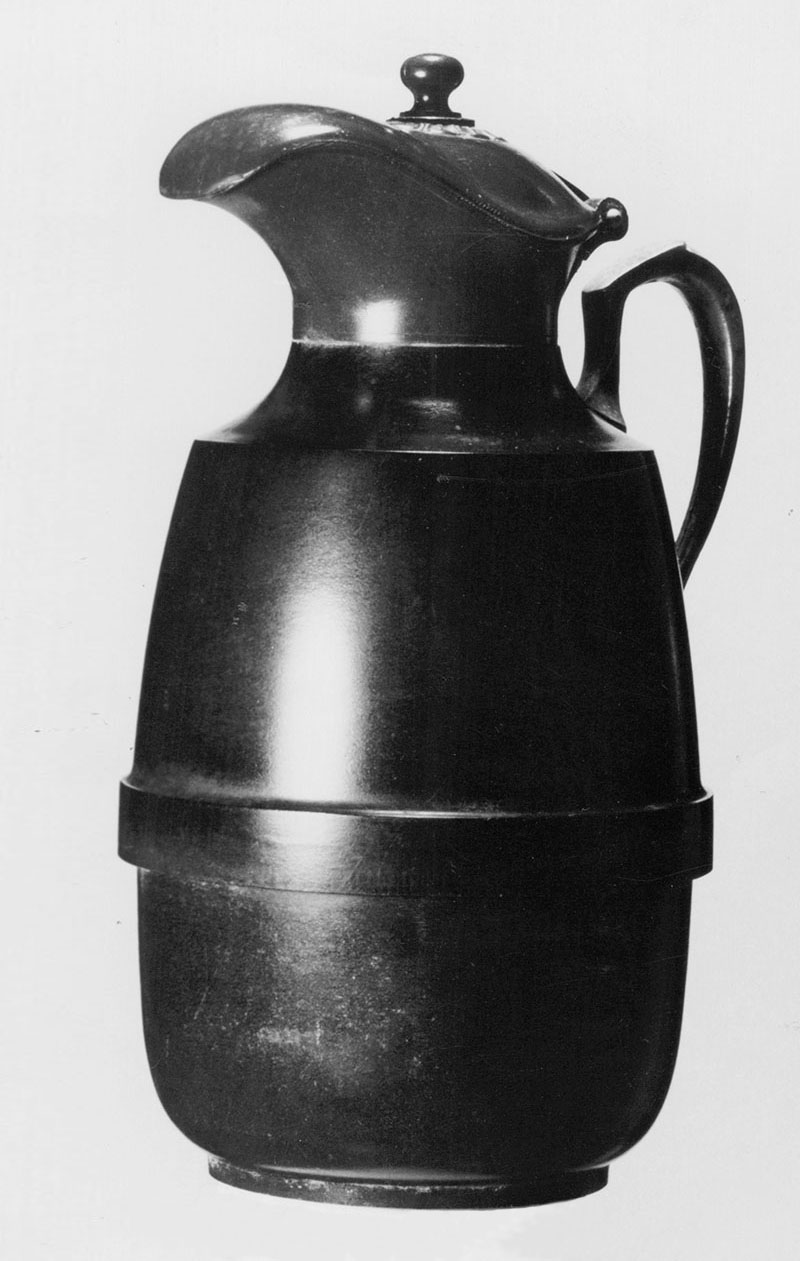 Resuming Sales of Vacuum Bottles Despite Difficult Times
In 1943, Tiger was absorbed into Nippon Vacuum Bottle Control Co., Ltd. due to wartime legal requirements put into place the year before. As a result, we were forced to close our offices and provide our company building to be used by this new company. Making matters worse, this building was destroyed by fire during an air raid in Osaka in 1945.

Difficult times awaited for our founder, Takenori Kikuchi, especially since he was highly successful during the prewar period.

People didn't need vacuum bottles after the war. Instead, they needed the bare essentials for survival. There weren't even the materials needed to make vacuum bottles. So after starting over in Imazato, a district of Osaka, Takenori began manufacturing and selling household items like buckets, wash basins, omelet frying pans, tools to carry burning charcoal, and honeycomb toffee. All households were short of these essentials due to the forced collection of metal items during the war, so sales were strong.

Even after securing funding and employees, it wasn't until 1947 that Tiger could finally resume producing and selling vacuum bottles. This was also the year that overseas trade resumed. The industry only exported 50,000 bottles that year, which jumped to 1 million the following year. Then in 1949, a standard exchange rate of 360 yen to the dollar was set. At the same time, an economic policy (the Dodge Line) created by the American occupying forces was adopted. This policy aimed to end inflation and restore the economy. However, it led to deflation and to a series of companies going bankrupt. The policy also caused large numbers of cheap ¥100 vacuum bottles to be imported into Japan, which made it difficult for Takenori to sell his own bottles, which cost ¥120.

He reluctantly returned to manufacturing household items, which he had temporarily stopped while making bottles. It was around this time that the Korean War broke out. Japan's economy boomed due to military spending, as did the vacuum bottle industry. However, Takenori, who foresaw that domestic demand would not yet recover, focused his efforts on exporting to Taiwan, where he had been doing business before the war. This strategy proved to be successful.
Unrelenting Passion Results in Our First Tabletop Pot
Despite the turmoil during and after the war along with the unstable economy, Takenori maintained his passion for vacuum bottles. Employees of the time recalled seeing him draw ideas for new products whenever he had a spare moment.

Having secured funds through trade with Taiwan, he set forth on his long-awaited development of a completely new product.

One product Takenori developed during this time was the Bakelite Tabletop Hot Water Pot, which went on sale in 1950. The design which featured a pelican-shaped spout to provide a cleaner flow and a handle for tabletop use, was revolutionary at a time when all other vacuum bottles were for portable use. In addition, since the product was for the table, it was designed with a one-touch opening lid which could be operated using the thumb of the hand gripping the handle. Takenori also devised this feature. This pioneering product, the handy pot, is now widely used in homes, restaurants, accommodation facilities and other places with tables.

Bakelite (phenol resin) is the world's first synthetic resin. It features excellent heat insulation, heat resistance and workability. During the Sino-Japanese War, Takenori reduced the amounts of precious aluminum used in manufacturing the pots at the time, substituting most of it with Bakelite. At a time when many companies were going out of business due to shortages due to the wartime materials and personnel mobilization plan, Tiger had succeeded in securing sales by mass-producing pots. This experience also helped us develop, create, and mass produce this new Bakelite pot.
A Ray of Hope from a Daily Use Product
As our first tabletop pot, the Bakelite tabletop hot water pot, was revolutionary for being the first product that expanded the use of vacuum bottles beyond portable products. Its design and ease of use made it extremely popular. Two years later in 1952, we introduced a larger pot called the "Daruma", with a copper chrome plated finish. The joy of being able to drink hot or cold beverages for hours after being made was a ray of hope for average Japanese families during the postwar reconstruction period. The pots became a part of their daily lives.

As seen through the Bakelite pot, Takenori introduced various innovations into the products he developed. Since then, we have continuously improved the design, functionality and safety of our Handy Pot lineup, which has long been an essential part of the dining table.
Headquarters and Factory were Integrated and Moved to Taisho-ku, Osaka. Tokyo Office was Established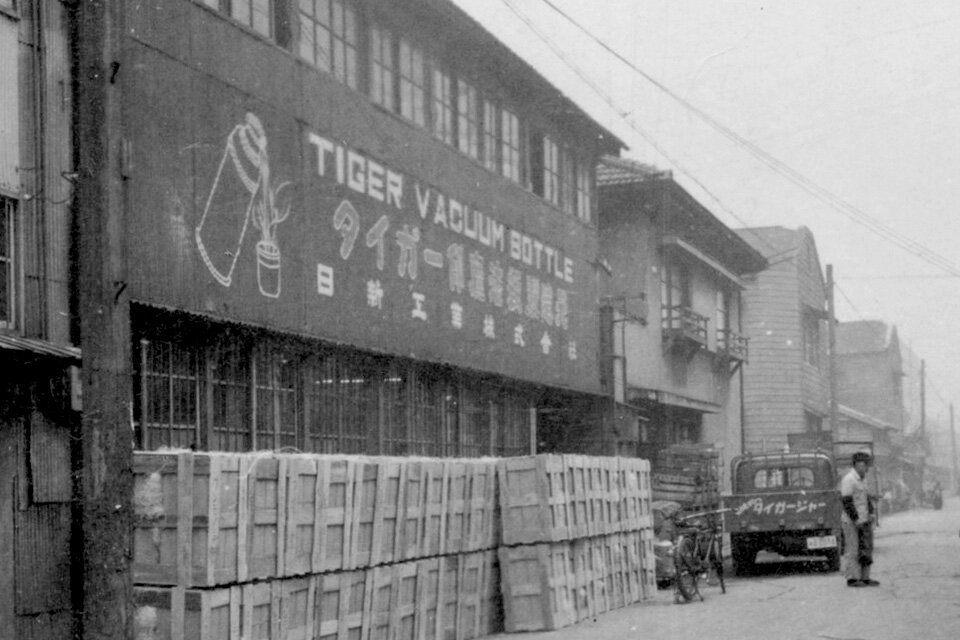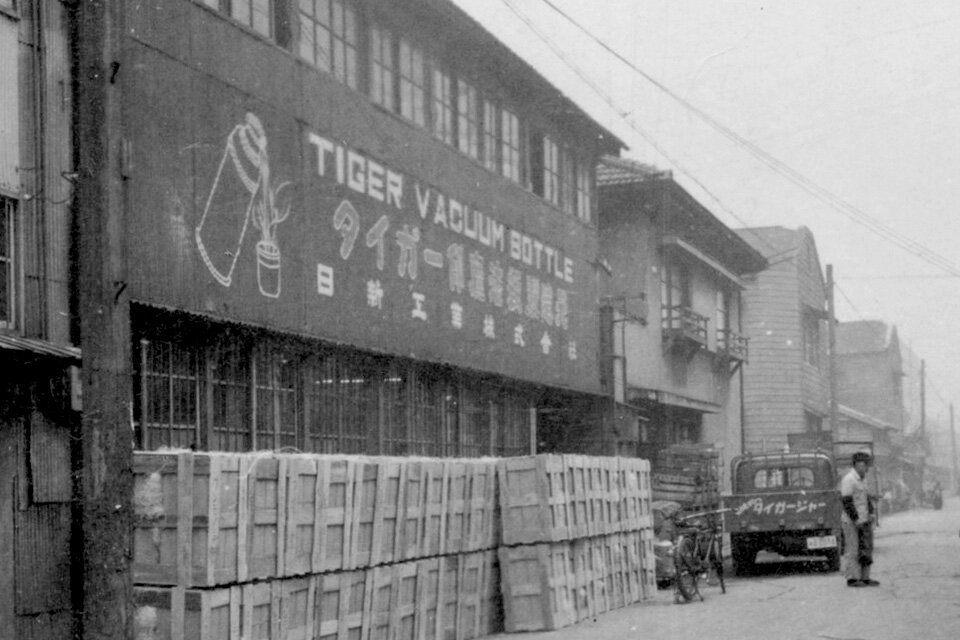 Headquarters and Factory were Integrated and Moved to Taisho-ku, Osaka. Tokyo Office was Established