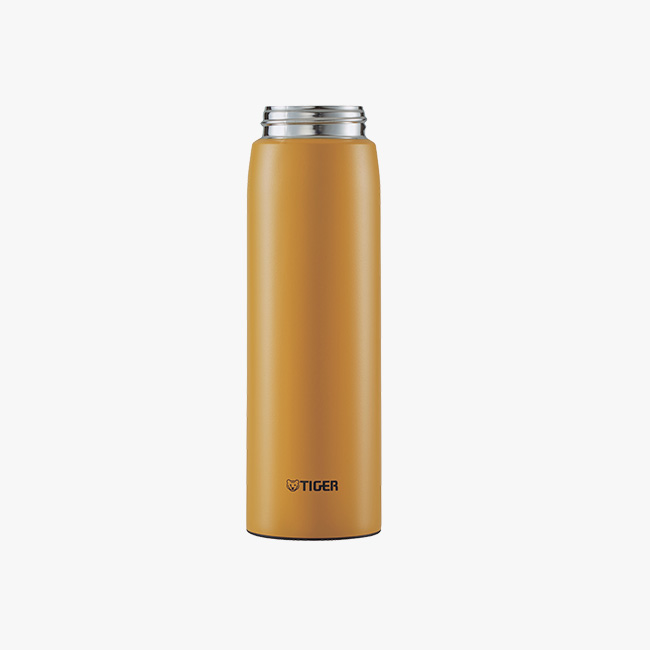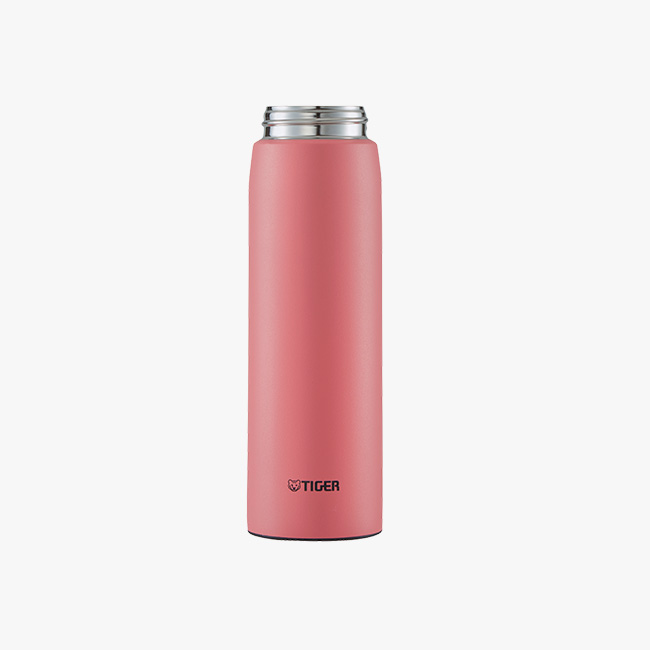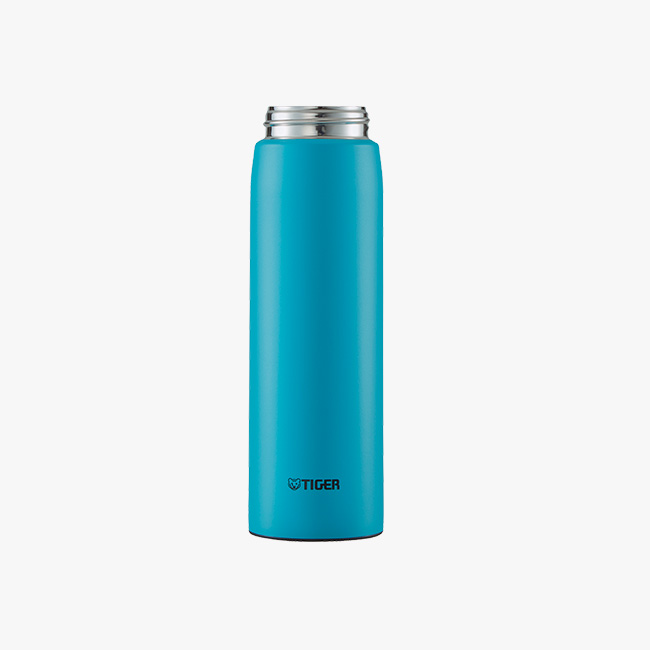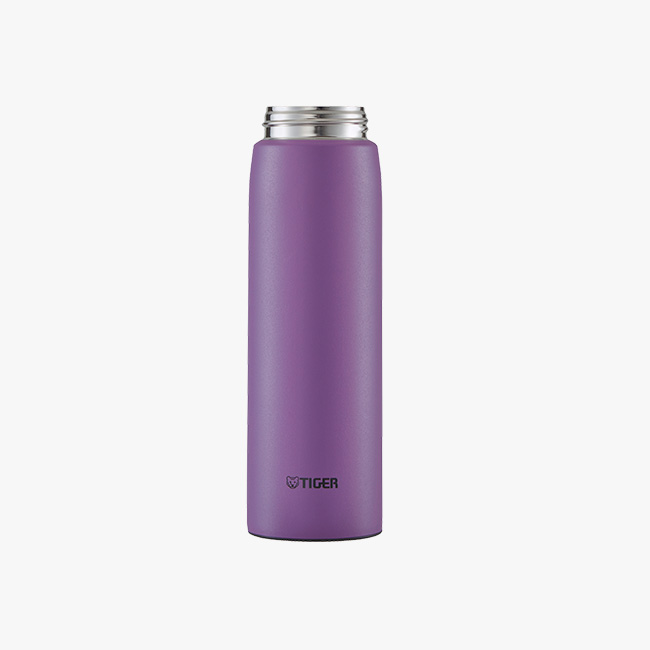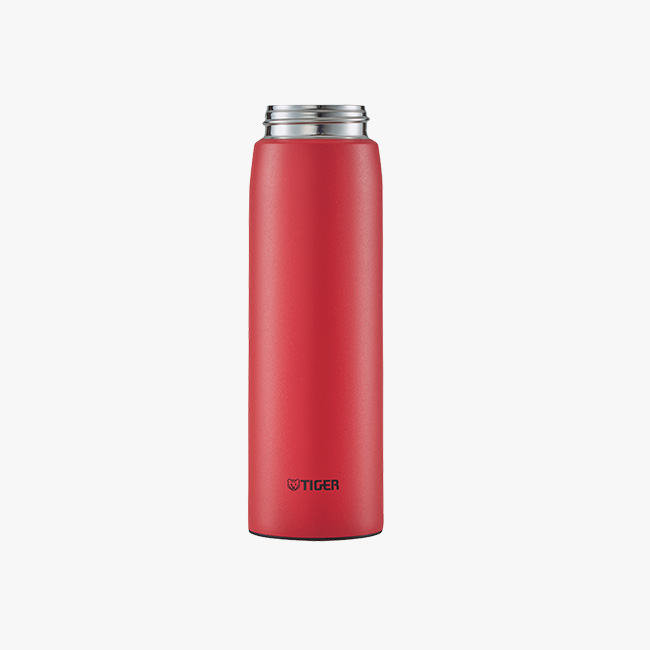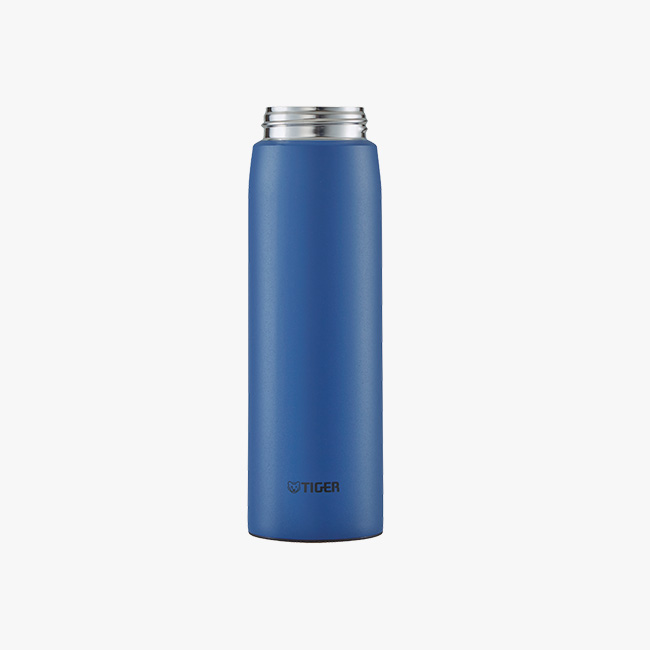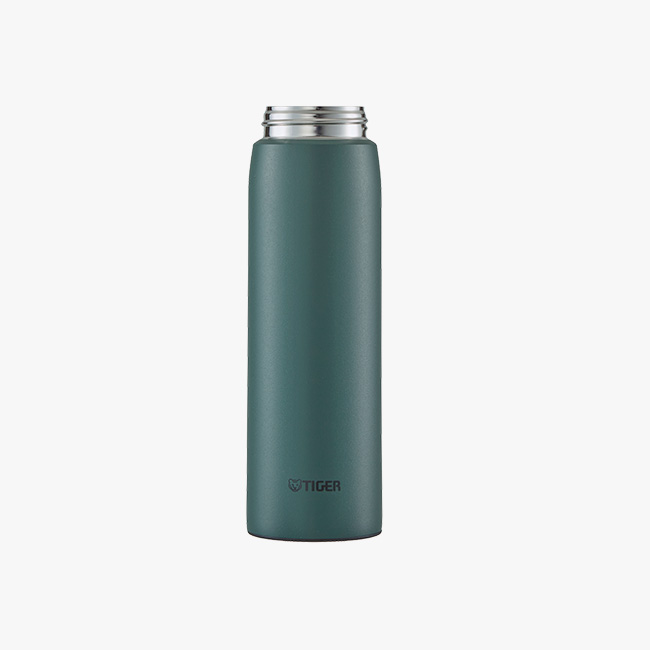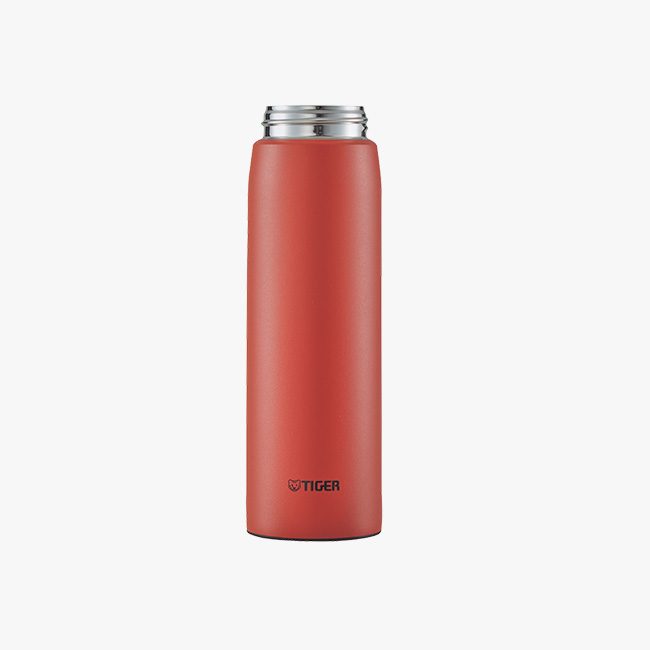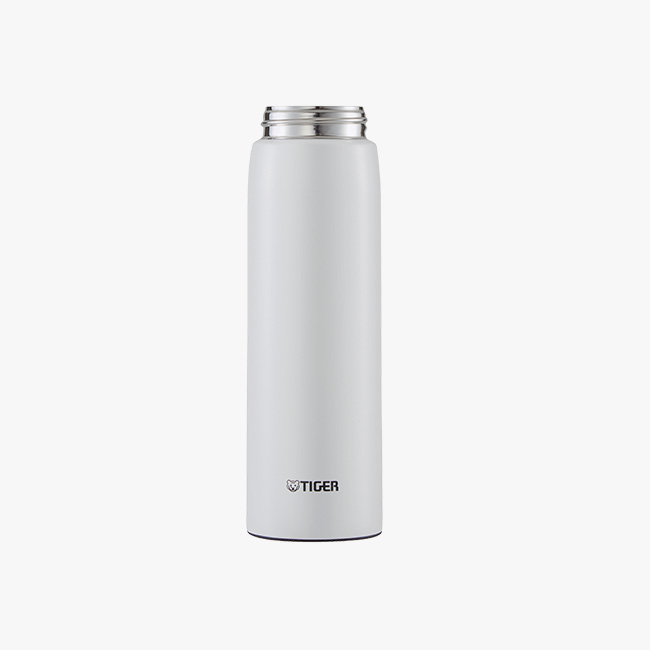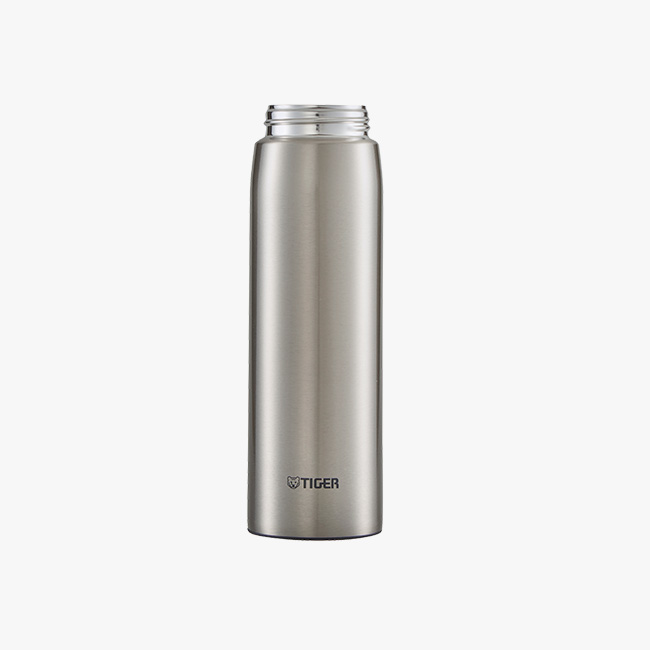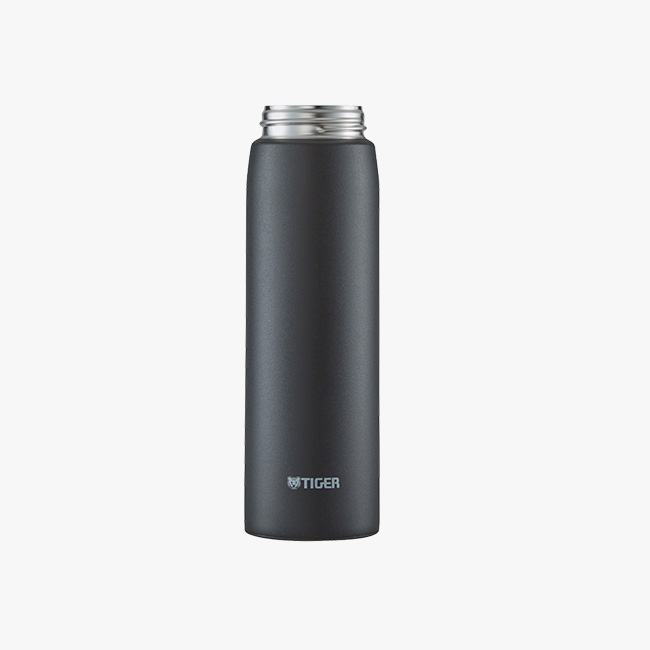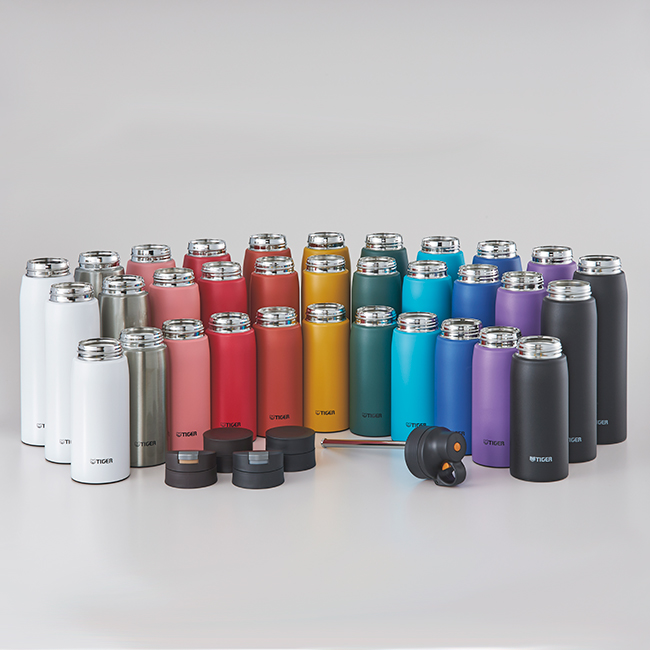 Vacuum Insulated Customizable Bottles MXV-E035/050/060
This is the bottle itself only.
The lid is not included.
If you would like to purchase both the lid and the bottle itself, please click here.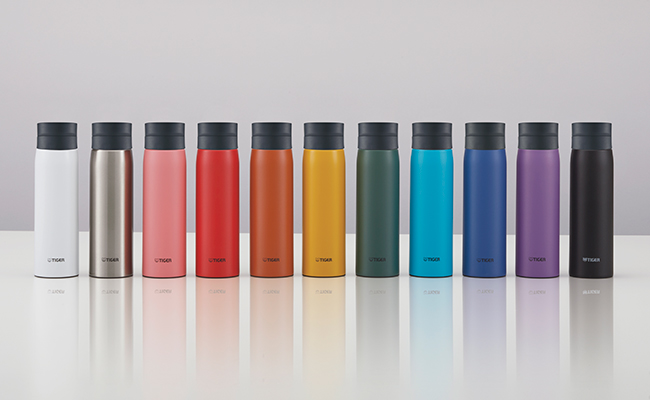 Sustainability is not something that holds people back. It's something that sets us free.
Carry a bottle that's been customized, not mass-produced.
It's a simple action that will rewrite the future of the earth.
Hydrate with care –
care for your health,
care for people and peace,
and care for the Planet Earth.
Bring balance to the world with a bottle that contains Tiger's technology and the future of the planet.
We offer an answer.
Specifications
Vacuum Insulated Customizable Bottles

SUNSET<AE>

HONU<AC>

RAIN FOREST<GE>

STARGAZE<KC>

FLAMINGO<PE>

HUMAN ENERGY<RE>

ULURU<TE>

POLAR BEAR<WE>

SILVER MOON<XE>

BENGAL TIGER<YE>

HYDRANGEA<VE>

Vacuum Insulated Customizable Bottles

SUNSET<AE>

HONU<AC>

RAIN FOREST<GE>

STARGAZE<KC>

FLAMINGO<PE>

HUMAN ENERGY<RE>

ULURU<TE>

POLAR BEAR<WE>

SILVER MOON<XE>

BENGAL TIGER<YE>

HYDRANGEA<VE>

Vacuum Insulated Customizable Bottles

SUNSET<AE>

HONU<AC>

RAIN FOREST<GE>

STARGAZE<KC>

FLAMINGO<PE>

HUMAN ENERGY<RE>

ULURU<TE>

POLAR BEAR<WE>

SILVER MOON<XE>

BENGAL TIGER<YE>

HYDRANGEA<VE>
Product number
MXV-E035
MXV-E050
MXV-E060
Color
SUNSET<AE>
HONU<AC>
RAIN FOREST<GE>
STARGAZE<KC>
FLAMINGO<PE>
HUMAN ENERGY<RE>
ULURU<TE>
POLAR BEAR<WE>
SILVER MOON<XE>
BENGAL TIGER<YE>
HYDRANGEA<VE>
SUNSET<AE>
HONU<AC>
RAIN FOREST<GE>
STARGAZE<KC>
FLAMINGO<PE>
HUMAN ENERGY<RE>
ULURU<TE>
POLAR BEAR<WE>
SILVER MOON<XE>
BENGAL TIGER<YE>
HYDRANGEA<VE>
SUNSET<AE>
HONU<AC>
RAIN FOREST<GE>
STARGAZE<KC>
FLAMINGO<PE>
HUMAN ENERGY<RE>
ULURU<TE>
POLAR BEAR<WE>
SILVER MOON<XE>
BENGAL TIGER<YE>
HYDRANGEA<VE>
Capacity
0.35L
12oz
0.5L
17oz
0.6L
20oz
Heat Retention (6h)
63℃ or more
145℉ or more
69℃ or more
156℉ or more
72℃ or more
161℉ or more
Heat Retention (1h)
85℃ or more
185℉ or more
86℃ or more
186℉ or more
87℃ or more
188℉ or more
Cold Retention (6h)
9℃ or less
49℉ or less
8℃ or less
47℉ or less
8℃ or less
47℉ or less
Size W×D×H (Approximate value)
6.5×6.5×15.5(cm)
2.56×2.56×6.10(inch)
6.5×6.5×20.5(cm)
2.56×2.56×8.07(inch)
6.9×6.9×22.2(cm)
2.72×2.72×8.74(inch)
Weight (Approximate value)
0.12kg
0.3lbs
0.16kg
0.4lbs
0.18kg
0.4lbs
Caliber (Approximate value)
4(cm)
1.57(inch)
4(cm)
1.57(inch)
4(cm)
1.57(inch)
Producing Country
Viet Nam
Viet Nam
Viet Nam