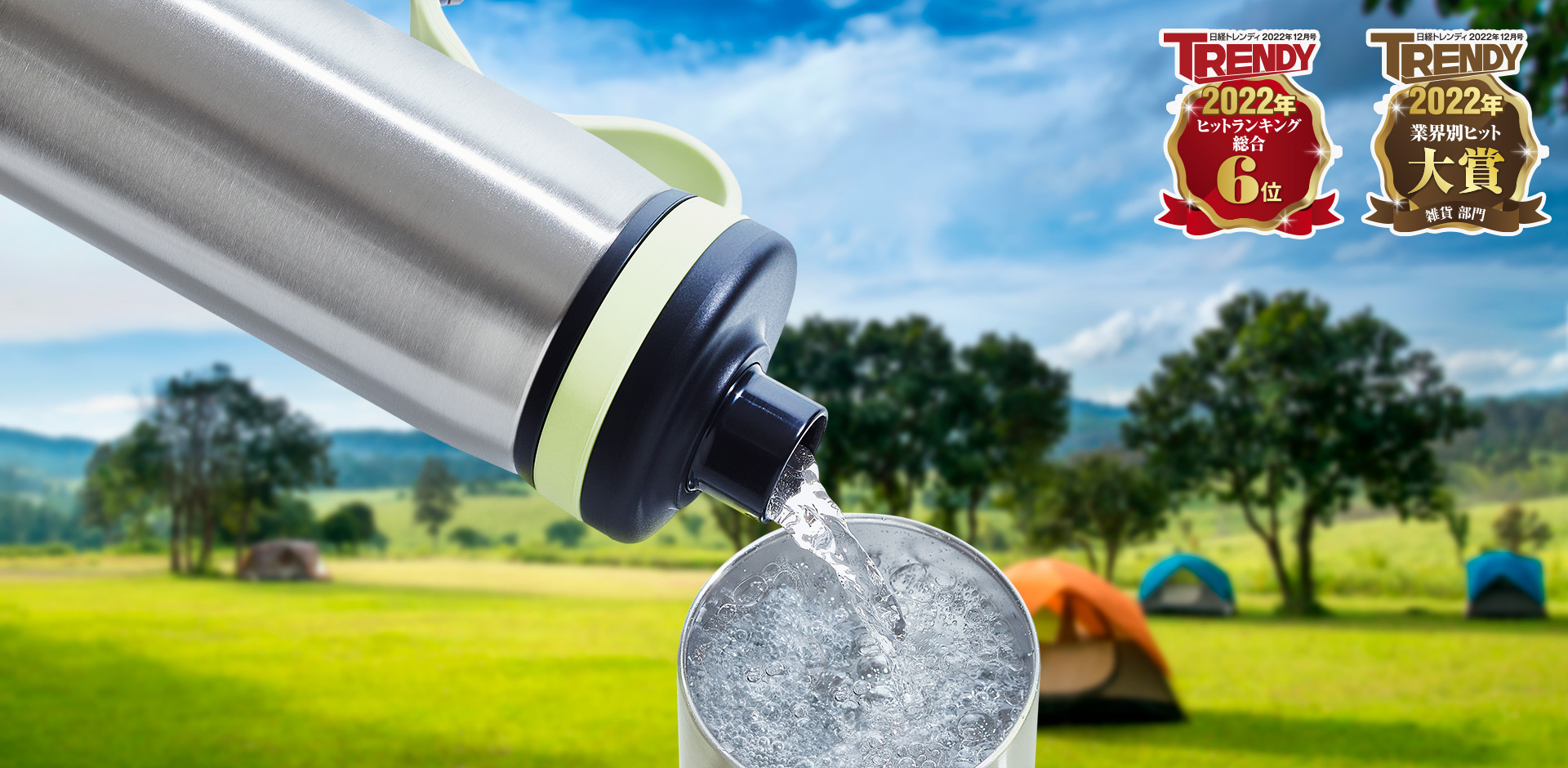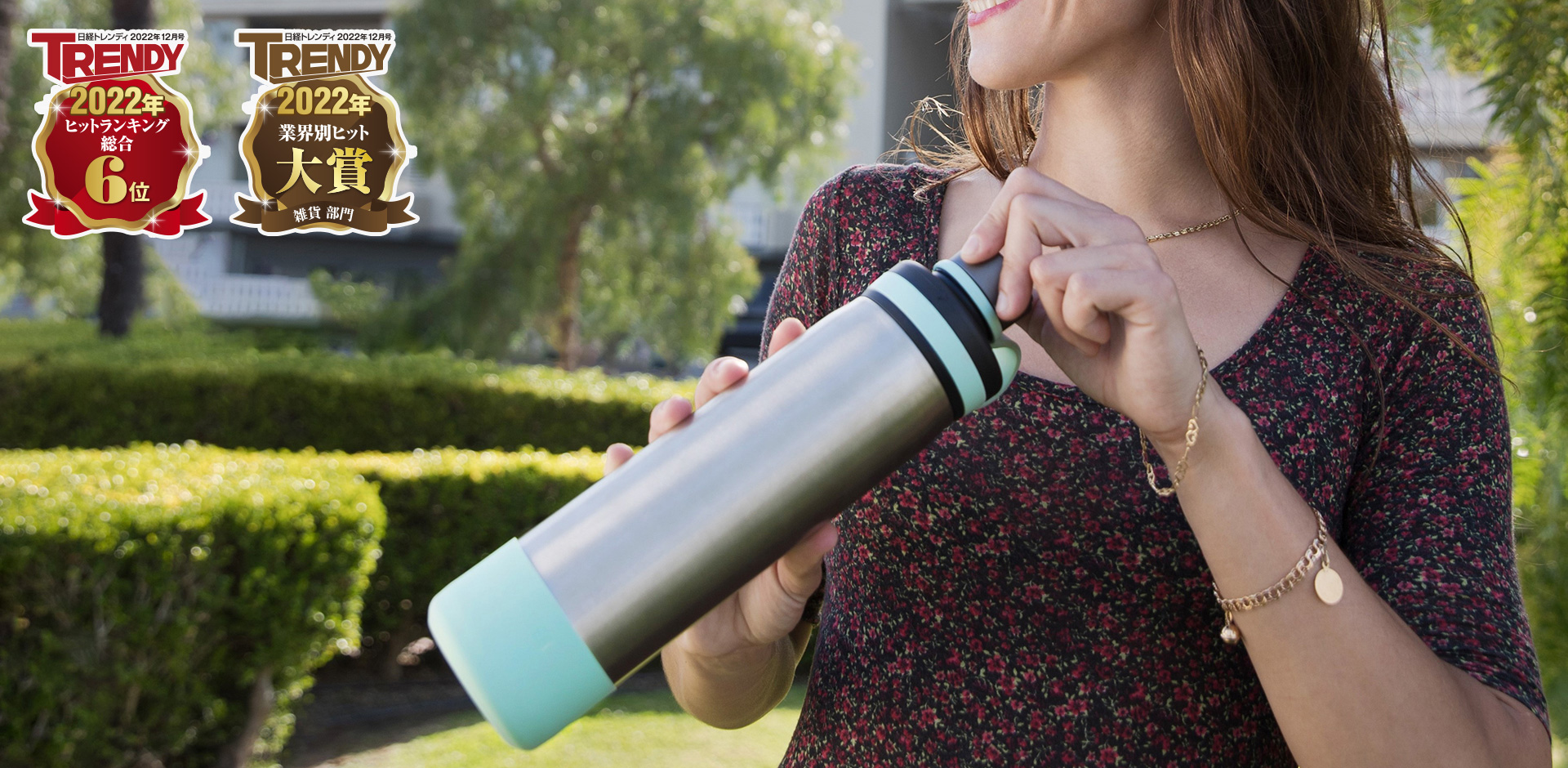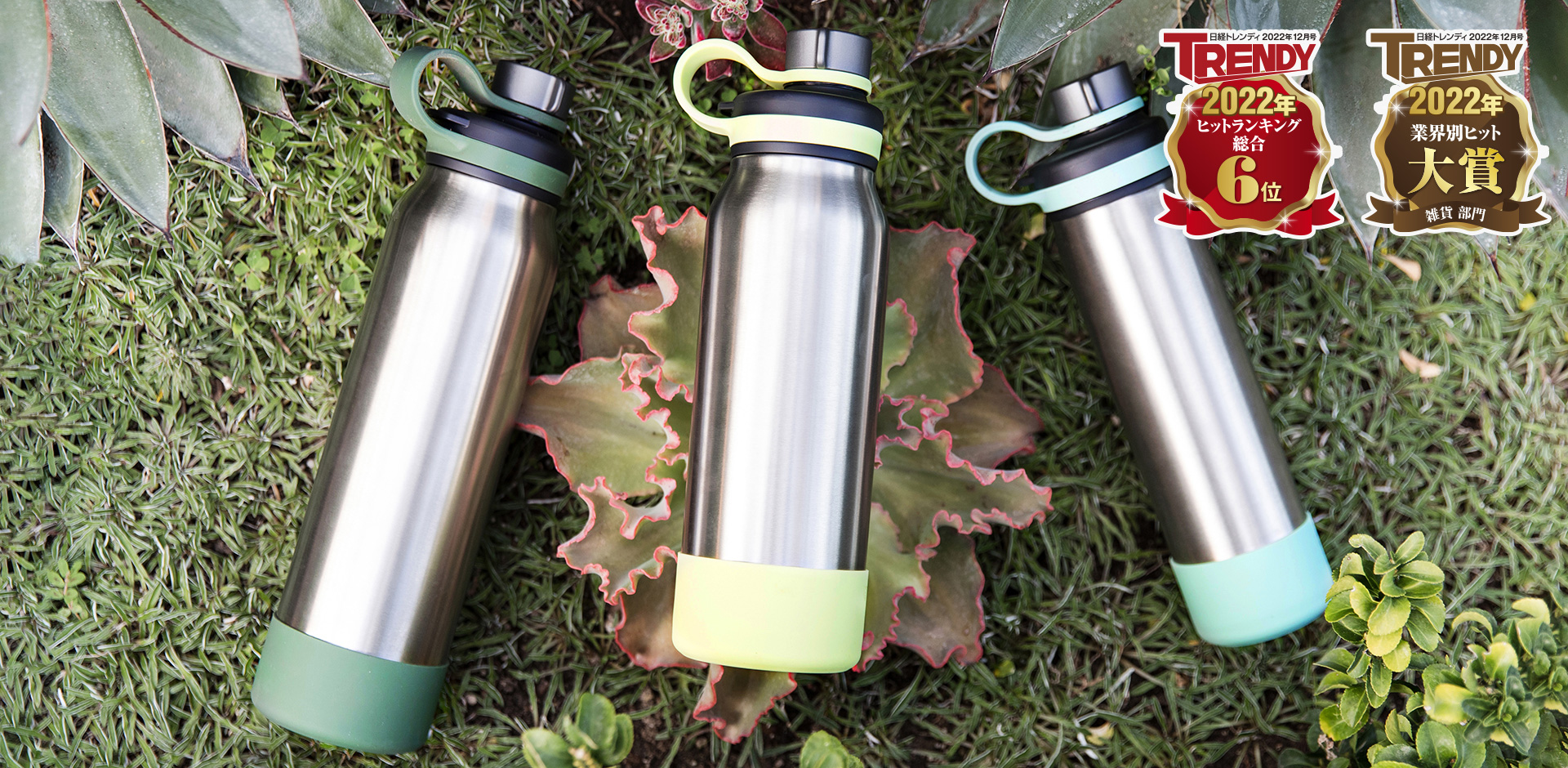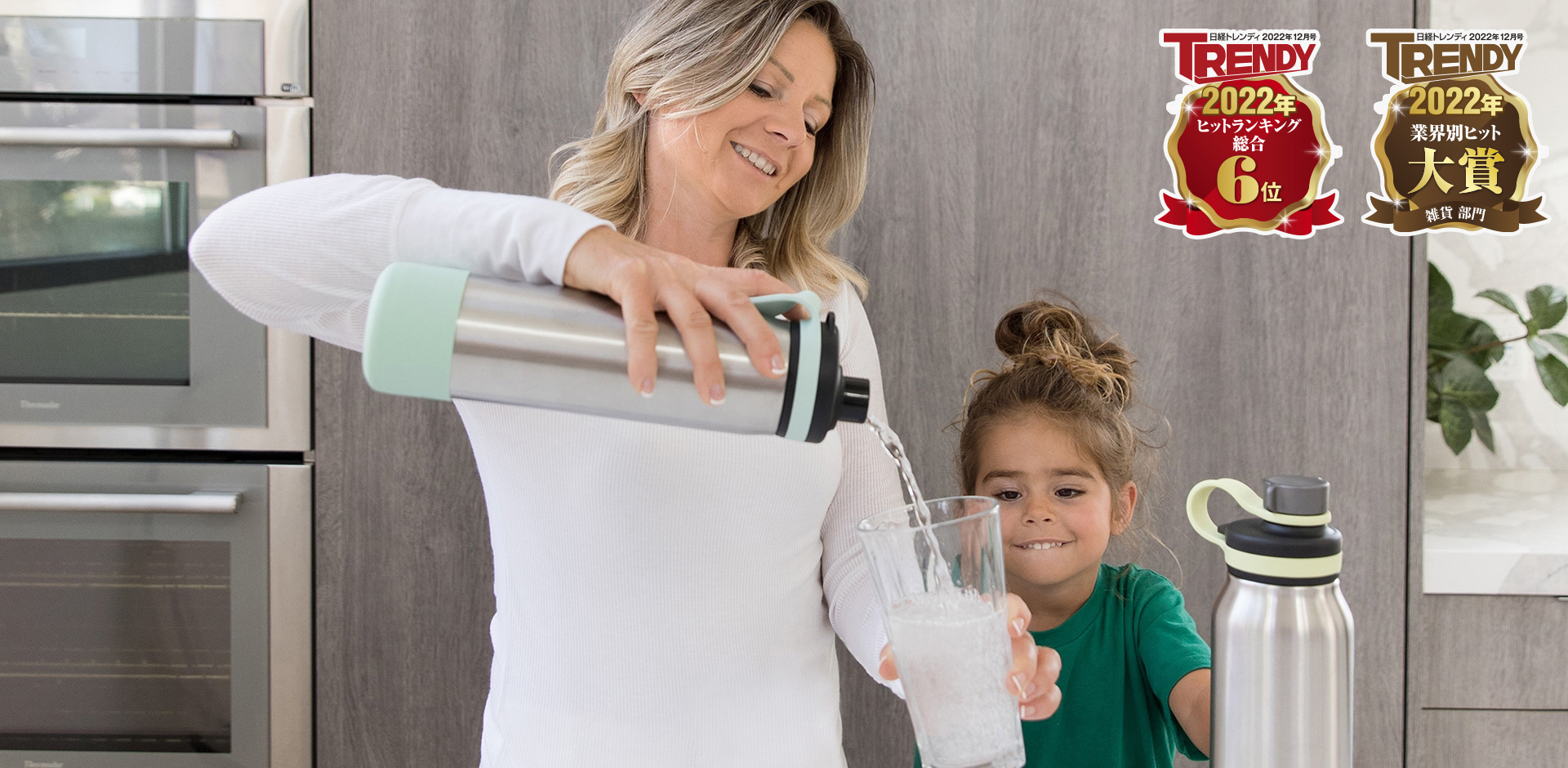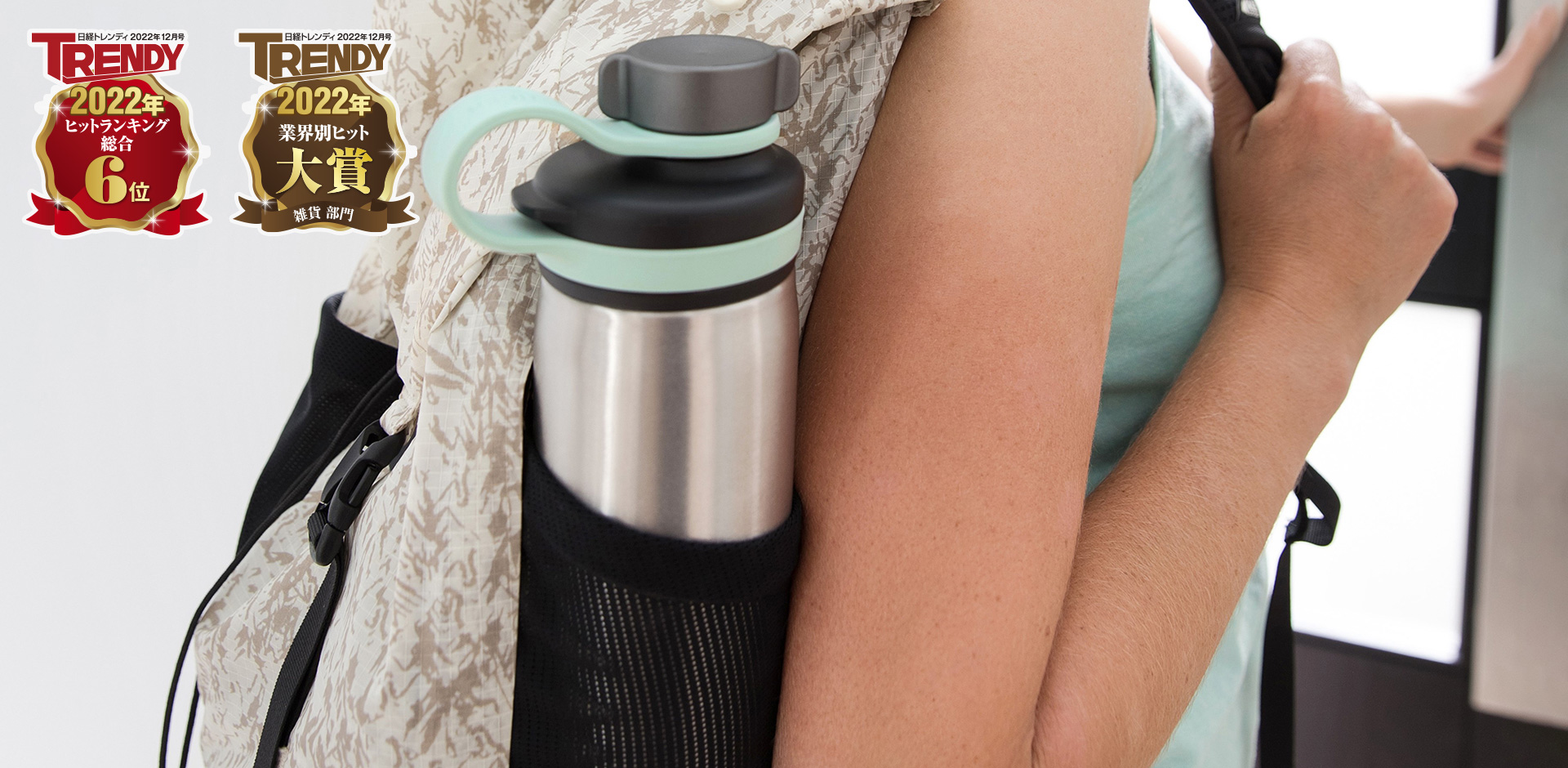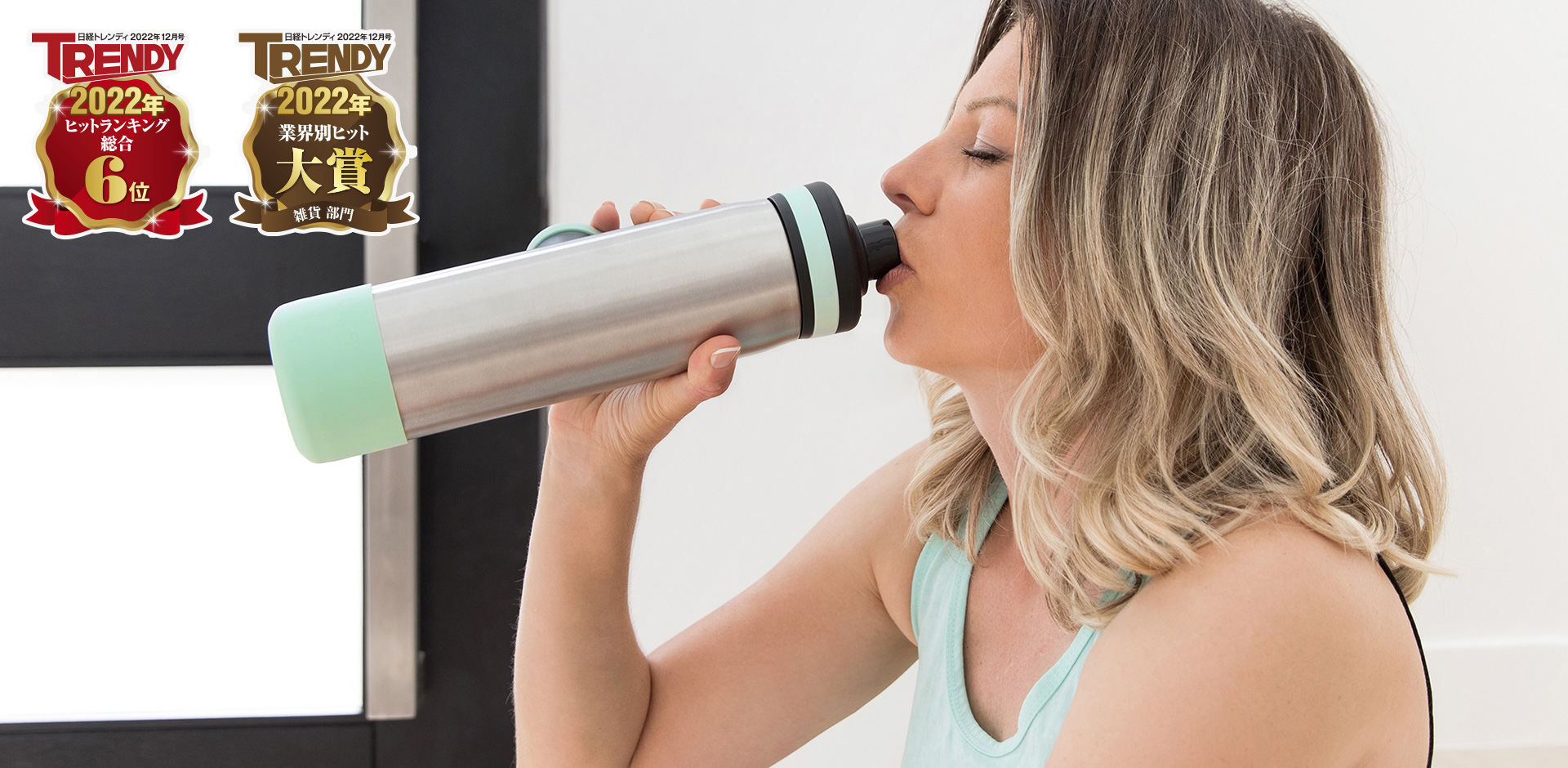 Vacuum Insulated Customizable Carbonated Bottles MTA series
MTA-C050/080/120/150(Bottles) + MTA-D001(Lid) + MTA-E001/E002(Bottle boots)
A custom version Vacuum Insulated Bottle MTA-T bottle to carry cold sodas.
Recommended not only for home time, but also for watching sports and camping.
Sustainability is not something that holds people back. It's something that sets us free.
Carry a bottle that's been customized, not mass-produced.
It's a simple action that will rewrite the future of the earth.
Hydrate with care –
care for your health,
care for people and peace,
and care for the Planet Earth.
Bring balance to the world with a bottle that contains Tiger's technology and the future of the planet.
We offer an answer.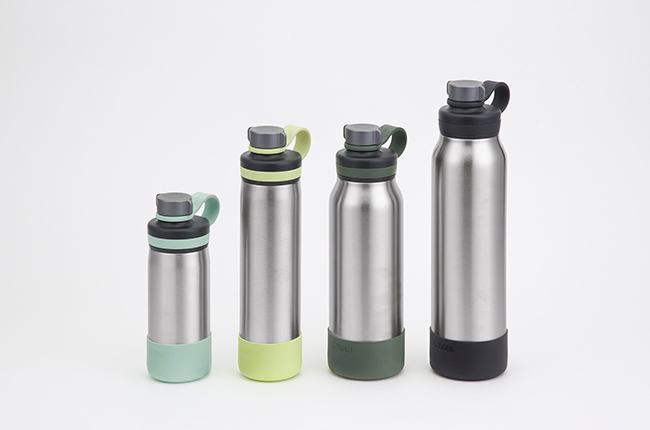 Features

This vacuum-insulated carbonated bottle allows you to enjoy carbonated beverages while they are still cold.
Pour any carbonated drinks! Keeps them carbonated and cold for a long time.
No condensation, so you don't have to worry about getting your bag or desk wet.
It can be used in a wide range of situations such as outdoors, at the office, and at home.

Your own personalized soda bottle to suit your taste
4types of bottle(0.5L/0.8L/1.2L/1.5L)、Four color varieties carbonated-compatible plug
Choose from bottom rubber of 4 colors and you can customize in 64 ways
The body is not painted, and the texture of the stainless steel is used for sustainable specifications.

The strap attached to the carbonated
compatible plug can be used to conveniently carry the bottle.
Tiger's unique"BubbleLogic"carbonated compatible plug
---
Our unique BubbleLogic is equipped with a "carbon dioxide venting structure" that is activated when the cap is opened to prevent carbon dioxide gas from spewing out, and a "safety valve" that is activated in the event of an abnormal increase in pressure inside the bottle.
(1) Carbon dioxide venting mechanism
When the cap is closed during normal use, the carbon dioxide gas is firmly trapped inside the bottle, but when the cap is opened, a mechanism is adopted to vent the carbon dioxide gas first, preventing the contents from spewing or splashing out and allowing the bottle to be opened with light force.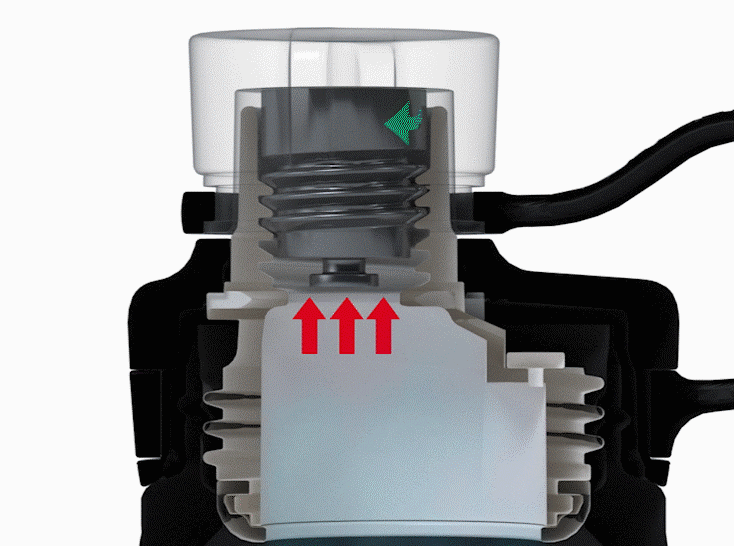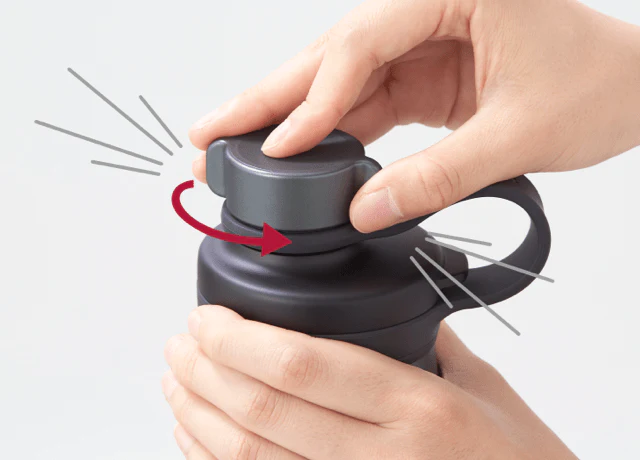 (2) Safety valve mechanism
The bottle is designed to automatically release carbon dioxide gas from the bottle by activating a "safety valve" in the event of an abnormal increase in pressure inside the bottle, such as when the bottle is left in the car in mid-summer and the temperature rises significantly. This prevents the cap from flying off and the contents from spewing out.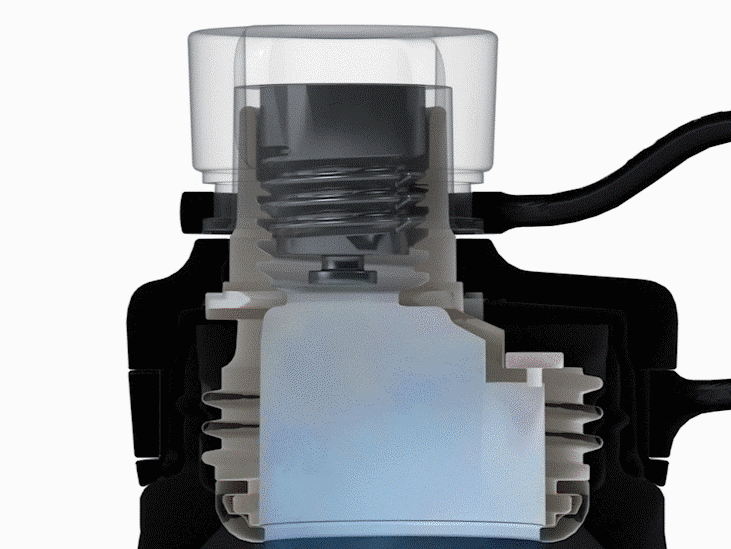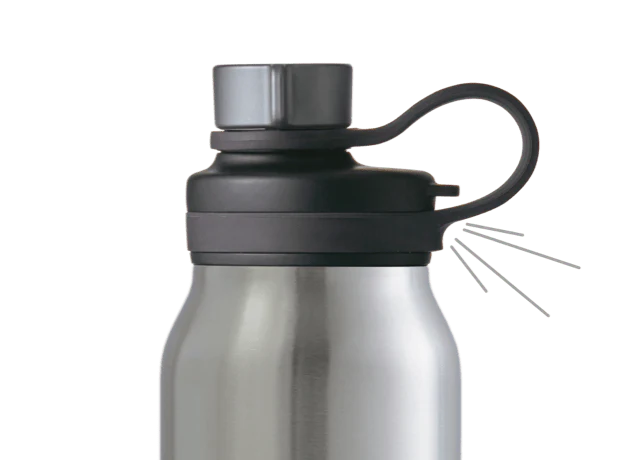 SuperClean Plus-treated bottle prevents carbonic acidfrom vaporizing.
---
Super Clean Plus reduces the unevenness of the bottle's inner surface and reduces carbonation.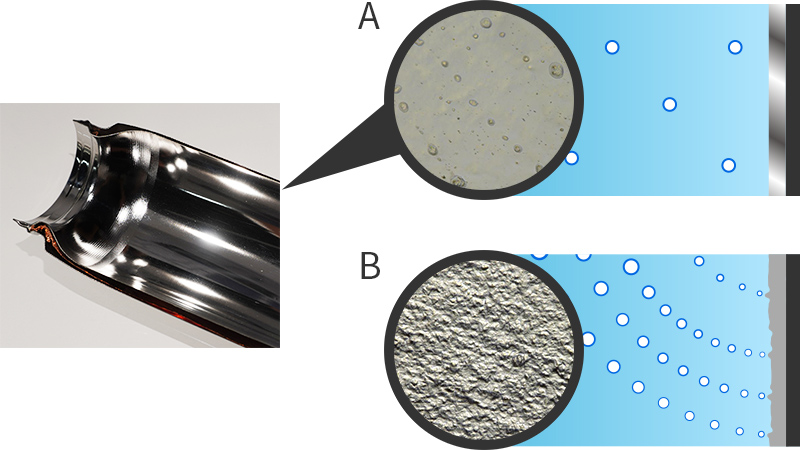 Stain and odor resistant
The inner surface of the bottle is coated with a smooth, glossy Super Clean Plus finish to prevent stains and odors.
Please rinse with water immediately after use.
Safe and reliable antimicrobial coated plug, strap, and bottle boots
---
We want to provide you with a safer, more secure bottle because you use it every day.
With this in mind, Tiger has adopted antibacterial processed lid- strap and bottle boots.

About antimicrobial processing
Inhibition of proliferation of bacteria for a long period is referred to as Kohkin.
No antibacterial treatment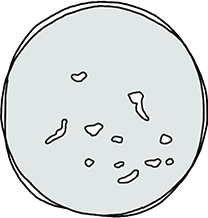 With antibacterial treatment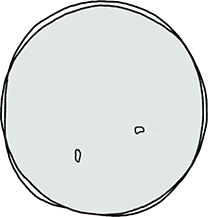 High effectiveness
*The illustration is for reference only
The MTA-D/E models have a silver-based (Ag) antibacterial finish.
Test method
CONFIRMED ANTIMICROBIAL FINISH ACCORDING TO JIS Z 2801 (ISO 22196).
Test laboratory
BOKEN QUALITY EVALUATION INSTITUTE
Target location
Shears, straps and bottle boots
Processing methods
Lid|Kneaded into plastic
Strap and bottle boots|Kneaded into silicone rubber
Antimicrobial agents used
Silver-based antibacterial agent
Test results
Antimicrobial activity value > 2.0
SIAA (Society of Industrial Technology for Antimicrobial Articles)-Certified Antibiotics Treated Plug
---
We have applied silver-based (Ag) antimicrobial agent into the plastic of drinking spout of the bottle.
This SIAA-certified, antimicrobial-treated plug has met three criteria: "antimicrobial properties" that prevent the growth of bacteria, "safety" that meets our own safety standards, and "appropriate labeling" regarding antimicrobials.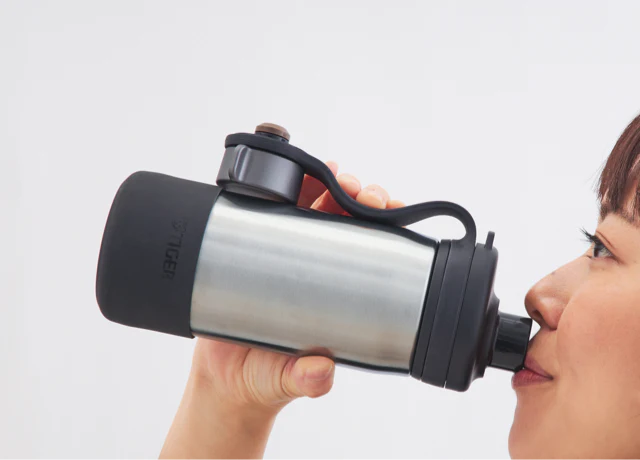 Applicable Location:Drinking Spout
SIAA registration number: JP0122676X0001G
The SIAA logo is displayed on products that have been audited according to method described in ISO22196 and whose quality control and information have been disclosed in accordance with the Guidelines of the Society of Industrial Technology for Antimicrobial Articles
The SIAA logo is a symbol of antimicrobial activity established by the Society of Industrial Technology for Antimicrobial Articles (SIAA).
Products that meet the following three criteria can be labeled with the SIAA logo: (1) antimicrobial properties (*1), (2) safety (*2), and (3) appropriate labeling (*3).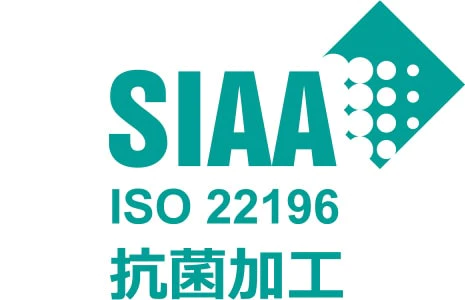 (*1) Compared to surfaces of products without antimicrobial treatment, the rate of bacterial growth must be less than one-hundredth, and the antimicrobial effect must be confirmed even after durability testing. Antimicrobial resistance is determined based on the results of tests conducted in accordance with the international standard ISO 22196.
(*2) The product must meet safety standards independently determined by SIAA.
(*3) The type of antimicrobial agent and the treated area must be clearly indicated.
Keeps the temperature cold for a long time! Dedicated cold-keeping bottle
---
Keeps drinks cold for a longer period of time.
*Do not fill the bottle with hot drinks as they may cause scalding when drunk directly from the bottle.
Safety Precautions
Do not place the product near any heat source.
Be sure to close the stopper securely.
Do not overfill the product since this may cause spillage.
Do not let infants play with this product.
Do not add dry ice.
Do not soak this product for extended periods of time or put it in a dishwasher.
Specifications
Vacuum Insulated Customizable Carbonated Bottles

Vacuum Insulated Customizable Carbonated Bottles

Vacuum Insulated Customizable Carbonated Bottles

Vacuum Insulated Customizable Carbonated Bottles
Product number
MTA-C050
MTA-C080
MTA-C120
MTA-C150
Color
Stainless<XS>
Stainless<XS>
Stainless<XS>
Stainless<XS>
Capacity
0.5L
17oz
0.8L
27oz
1.2L
41oz
1.5L
51oz
Cold Retention (6h)
8℃ or less
47℉ or less
7℃ or less
45℉ or less
7℃ or less
45℉ or less
6℃ or less
43℉ or less
Size W×D×H (Approximate value)
7.4×7.4×17.6(cm)
2.91×2.91×6.93(inch)
7.4×7.4×25.7(cm)
2.91×2.91×10.12(inch)
9.1×9.1×25.4(cm)
3.58×3.58×10.00(inch)
9.1×9.1×30.6(cm)
3.58×3.58×12.05(inch)
Weight (Approximate value)
0.17kg
0.4lbs
0.27kg
0.6lbs
0.35kg
0.8lbs
0.4kg
0.9lbs
Caliber (Approximate value)
4.8(cm)
1.89(inch)
4.8(cm)
1.89(inch)
4.8(cm)
1.89(inch)
4.8(cm)
1.89(inch)
Producing Country
Viet Nam
Viet Nam
Viet Nam
Viet Nam
Lid Set for Vacuum Insulated Carbonated Bottles

Mint Soda<GM>

Moss Forest<GZ>

Stargaze<KC>

Lime Squash<GS>

Bottle Boot Medium

Stargaze<KC>

Moss Forest<GZ>

Mint Soda<GM>

Lime Squash<GS>

Bottle Boot Large

Lime Squash<GS>

Mint Soda<GM>

Moss Forest<GZ>

Stargaze<KC>
Product number
MTA-D001
MTA-E001
MTA-E002
Color
Mint Soda<GM>
Moss Forest<GZ>
Stargaze<KC>
Lime Squash<GS>
Stargaze<KC>
Moss Forest<GZ>
Mint Soda<GM>
Lime Squash<GS>
Lime Squash<GS>
Mint Soda<GM>
Moss Forest<GZ>
Stargaze<KC>
Size W×D×H (Approximate value)
10.5×7.5×6.6(cm)
4.1×3.0×2.6(inch)
7.6×7.6×5(cm)
3.0×3.0×2.0(inch)
9.3×9.3×5(cm)
3.7×3.7×2.0(inch)
Weight (Approximate value)
0.11kg
0.2lbs
0.037kg
0.1lbs
0.066kg
0.1lbs
Producing Country
Viet Nam
China
China